Pen to Print: Audio Season with Chris Gregory of Alternative Stories
Pen to Print Audio Season with Chris Gregory of Alternative Stories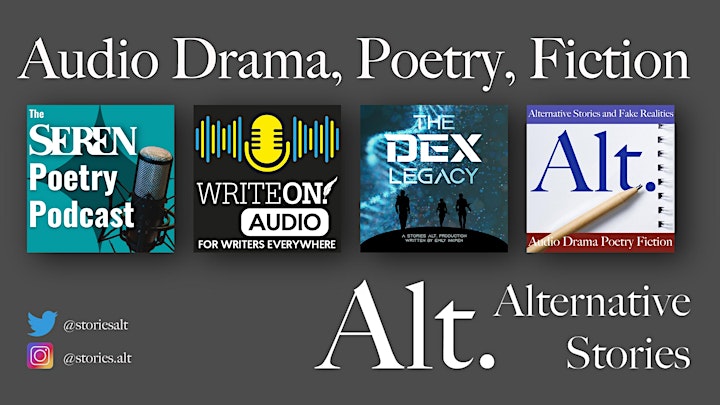 Workshop Six: Writing for Audio: An introduction to the worlds of Audio Fiction and Audio Poetry, A Writing Challenge
With the huge increase in the popularity of podcasts and as companies like Audible, Spotify and Apple start to commission their own original audio works there has never been a better time to be a writer working in audio.
In this workshop we'll look at the art of writing specifically for audio.
What are the challenges for writers, dramatists and poets in creating works that are intended to be heard and not read and what sets a piece of writing apart as "good for audio"?
In this workshop we will discuss:
Different types of audio fiction and poetry
What are the characteristics of writing that works well on the radio or on a podcast?
Writing with your ears – some techniques to get you started on writing for a listening audience
Evaluating your ideas – read-throughs and rehearsals for audio writers
The script that's never read – performance notes to bring your prose or poetry to life
It's not just about the words – adding soundscapes, music and effects to enhance your writing
Choosing a performer for your writing – working with actors or performing yourself
Opportunities for writers in audio – pitching and getting your breaks
Self-publishing – setting up a podcast or distributing your writing on other platforms
Listening recommendations : great writing and poetry podcasts for advice and inspiration
Q&A session
All attendees on this session will receive a fact sheet with links, listening recommendations and access to the Alternative Stories podcast series covering aspects of this workshop
There has never been a better time to get involved in audio work. From podcasts to radio to paid services such as Amazon's Audible platform, producers are searching for more content to meet demand from their listeners.
In this series we'll take writers through some of the different types of audio from drama to fiction and poetry made specifically for listening audiences. We'll look at the writing techniques you'll need to learn in order to flourish in these areas and we'll guide you through the opportunities for working in audio. Working alongside industry professionals including actors and writers with extensive audio experience our workshops will inform and entertain while hopefully inspiring attendees to have a go at getting into the world of audio.
Please note there is a supporting Google Classroom for this course and the direct link to join can be found in confirmation email under the Additional information section.
If you have any accessibility requirements, please directly get in touch with us at pentoprint@lbbd.gov.uk
NB: There are no scheduled breaks during the session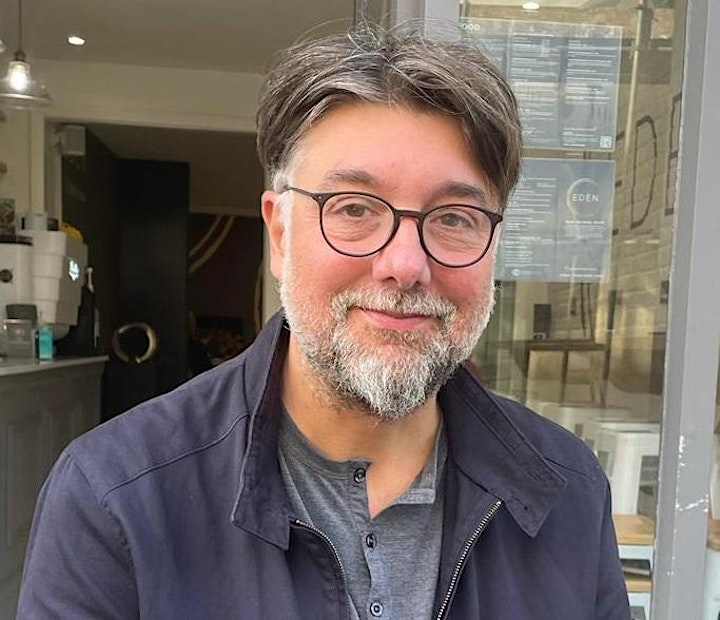 Chris Gregory founded, Alternative Stories, an independent spoken-word production company making podcasts and radio programmes for a variety of clients. Twice representing the UK at the International Radio Drama Festival and nominated for numerous Audio Verse awards, Alternative Stories productions have been heard on BBC radio, on podcasts and on radio stations in North America and Australia.
Specialising in literary productions, Chris has interviewed and worked with many of the UK's leading writers and poets and Alternative Stories actors have appeared in films and television, in BBC radio productions and on stages in the West End and throughout the UK.
Visit Alternative Stories website: alternativestories.com
Twitter: @StoriesAlt
NB: To make the most of Audio Season with Chris Gregory of Alternative Stories, please ensure that you book your place, there are 6 sessions to book individually in total on the following dates:
6 December 2022
13 December 2022
20 December 2022
10 January 2023
17 January 2023
24 January 2023
Booking is essential. Pen to Print and our partners reserve the right to remove participants who are found not to have booked a place for this session.
We encourage all participants to keep their cameras on during the session.
Pen to Print and our partners reserve the right to remove participants who are disruptive to a session.
To ensure you don't miss out on the latest updates, please sign up to our e-newsletter