Pen to Print: The Journey of Seagulls with Agnieszka Dryjas
Agnieszka Dryjas is a finalist of The Book Challenge Competition 2019
Agnieszka Dryjas, a finalist of The Book Challenge Competition 2019 launches her debut Novel The Journey of Seagulls.
About The Journey of Seagulls
Would you be willing to step into the unknown?
After a bitter divorce, Christina leaves her nursing career and life in London behind as she embarks on a journey of a lifetime to Gran Canaria. Haunted by her ex-husband, Christina must follow her heart and the advice of a young boy to discover her true happiness. Will she finally become the successful artist she's always dreamt of or will a potential love interest cripple her creativity and stand in her way?
"A heartfelt and emotional story of a woman's journey of self-discovery." – Howard Linskey
"A life-affirming tale of one woman's determination to follow her dreams – even if it costs her everything she holds dear." – Ian Ayris
Click here to purchase your copy from Amazon.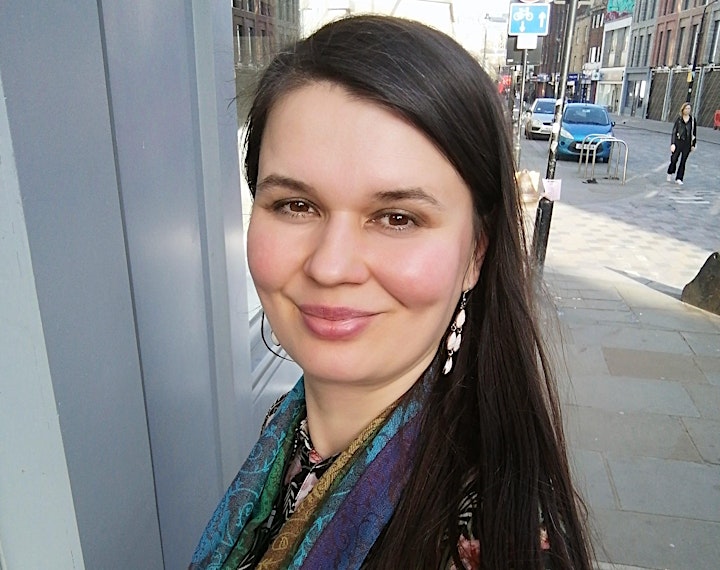 Agnieszka Dryjas-Makhloufi is a teacher, poet, writer, and author of the debut novel The journey of seagulls. She holds an MA in American literature and studied creative writing in the workshops run by Pen To Print for 4 years. She teaches ESOL, Health and Social Care at Southwark College.
Agnieszka has spent the last decade reading self-help books, romance novels and writing poetry and short stories giving her characters discernible spark.
She spends her free time in nature observing birds or at home experimenting with the new recipes for delicious and healthy food.
Connect with Agnieszka
Twitter: @AgnieszkaDryjas
Instagram: @my_soul_is_poetry or @delicious_writer
Once you have signed up for this session you will receive an email confirmation containing instructions and guidance on how to set up and join the live session.
Booking is essential. Pen to Print and our partners reserve the right to remove participants who are found not to have booked a place for this session.
Pen to Print and our partners reserve the right to remove participants who are disruptive to a session.