Pen to Print: The Road to Publishing Workshop with Claire Buss
Workshop Two: Synopsis Wrangling with Guest Speaker Barbara Nadel
Join this interactive session with Claire Buss, who will work with participants to write a synopsis for their finished book, current work in progress or book idea, as well as coming up with an elevator pitch and a tagline. Guest speaker Barbara Nadel will share her wisdom, critique synopsis and be available for a Q&A session.
The Road to Publishing is a series of six workshops spread over six months that looks at taking your novel from its completion to the published version on your bookshelf. The road itself is long and winding, there are many forks to choose from and these workshops are designed to give you all the information and advice you need to make the best journey for you – whether it be traditionally published or self-published.
Please note there is a supporting Google Classroom for this course and the direct link to join can be found in confirmation email under the Additional information section.
NB: There are no scheduled breaks during the session
If you have any accessibility requirements, please directly get in touch with us at pentoprint@lbbd.gov.uk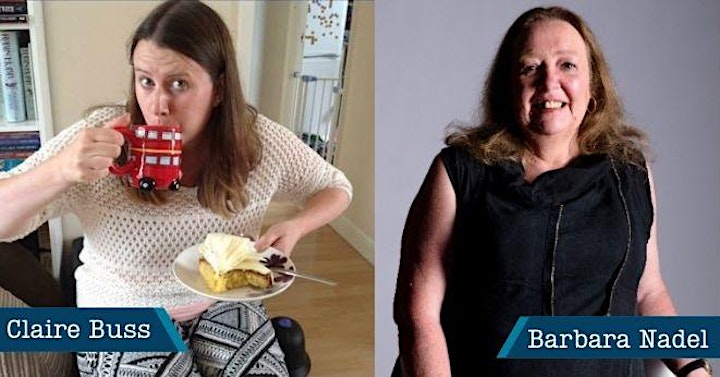 Claire Buss is a multi-genre author and poet based in the UK. She wanted to be Lois Lane when she grew up but work experience at her local paper was eye-opening. Instead, Claire went on to work in a variety of admin roles for over a decade but never felt quite at home. An avid reader, baker and Pinterest addict, Claire won second place in Pen to Print's Book Challenge Competition writing in 2015 with her debut novel, The Gaia Effect, setting her writing career in motion.
Visit Claire's website: clairebuss.co.uk
Born in the East End of London, Barbara Nadel is an active Pen to Print partner and writes Crime Fiction full time. She is a member of the Crime Writers' Association and received their Silver Dagger for her novel Deadly Web, part of her series featuring Inspector Ikmen (dubbed the Turkish Morse). Barbara has published more than thirty novels.
Connect with Barbara via Twitter: @BarbaraNadel
Booking is essential. Pen to Print and our partners reserve the right to remove participants who are found not to have booked a place for this session.
We encourage all participants to keep their cameras on during the session.
Pen to Print and our partners reserve the right to remove participants who are disruptive to a session.
To ensure you don't miss out on the latest updates, please sign up to our e-newsletter