ReadFest: Books that Make a Difference with Peepal Tree Press
Pen to Print bring you this ReadFest event in Partnership with The Wilbur & Niso Smith Foundation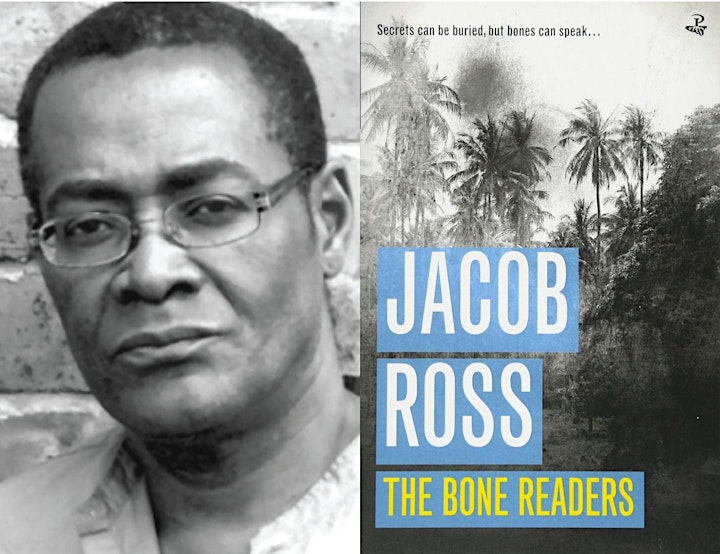 Associate Fiction Editor of Peepal Tree Press, Jacob Ross, will be in conversation with Georgina Brown, Manager of The Wilbur & Niso Smith Foundation. Jacob will explore what having a 'diverse' or 'authentic' voice means in the UK publishing market and the importance of independent houses like Peepal Tree Press.
Jacob will discuss the craft of a writing in more general terms and the most common pitfalls he sees authors making in his work as an editor. Jacob will examine how writing and publishing a book for its meaning and message can, or cannot, equate to commercial success.
Peepal Tree Press are an independent publisher based in Leeds who bring you the very best of international writing from the Caribbean, its diasporas and the UK. They title themselves the home of the best in Caribbean and Black British Writing.
Their goal is always to publish books that make a difference, and though they always want to achieve the best possible sales, the Peepal Tree team are most concerned with whether a book will still be alive in the future.
The Bone Readers: ISBN: 978-0751574463
Connect with Jacob: www.peepaltreepress.com/authors/jacob-ross
Please send any questions you have in advance for Jacob to submissions@wilbur-niso-smithfoundation.org
If you have any accessibility requirements, please directly get in touch with us at pentoprint@lbbd.gov.uk
About Jacob:
Jacob Ross's first novel, Pynter Bender, was short-listed for several awards including the Commonwealth Writer's Prize (2009), Society of Authors 'Best first Novel', Caribbean Review of Books 'Book of the Year' and Metro's Book of The Week. In 2006 he was elected a Fellow of the Royal Society of Literature. In 2011, he received Grenada's highest literary award for his contribution to literature.
Jacob is the author of two acclaimed short story collections, Song for Simone and A Way to Catch the Dust. He is also co-editor of several publications of fiction: Voice, Memory, Ashes; Riding and Rising, and Turf. He co-authored with Kwesi Owusu, Behind the Masquerade: The Story of Notting Hill Carnival, a seminal work exploring the history, sociology and creative infrastructure of London's Notting Hill Carnival.
Jacob Ross is an established tutor of Narrative Craft, running his own masterclasses both in the UK and abroad. He is an Arvon tutor, and a reader and tutor for The Literary Consultancy. For several years he has been a Judge for the Scott Moncrieff Translation Prize as well as the VS Pritchett and Tom Gallon prizes.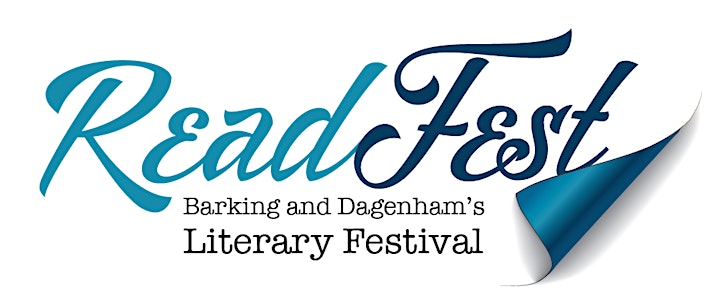 Barking and Dagenham Libraries and Pen to Print are proud to host our eleventh annual Literary Festival which takes place between Monday 5 September and Friday 23 September.
We are delighted to showcase our events both online and in-person. This is a wonderful festival which provides a great opportunity to meet authors, discover new genres and celebrate the joy of reading through a wide range of events.
We are really pleased to say that all events do remain FREE. We do this through the generosity of The London Borough of Barking and Dagenham and Arts Council England.
View the ReadFest collection
Booking is essential. Pen to Print and our partners reserve the right to remove participants who are found not to have booked a place for this session.
We encourage all participants to keep their cameras on during the session.
Pen to Print and our partners reserve the right to remove participants who are disruptive to a session.
To ensure you don't miss out on the latest updates, please sign up to our e-newsletter