ReadFest: Conscience, Content And Curation – Can They Meet?
Voices and Stories: Reclaiming Our Place Across Digital and Physical Spaces

Conscience, Content And Curation: Can They meet? with Palak Tewary, Alysoun Owen and Rouhi Shafii
Palak Tewary is a management/finance professional, who along with being an ardent writer, is a travel buff & photography/videography enthusiast.
Connect with Palak – Twitter: @palaktewary
Rouhi Shafii is a social scientist, human rights activist, writer, and translator of Persian poetry into English.
She is also an active member of a number of literary and human rights organisations including Amnesty International, Campaign to Stop honor killings in Iran, Jaleh Esfahani Cultural Foundation and a long-standing member and currently chair of Exile Writers Ink.
Gates To The Great Civilisation – ISBN: 979-8714707131
Buy Gates To The Great Civilisation
Connect with Rouhi: exiledwriters.co.uk/portfolio-items/rouhi-shafii
Join the team, along with special guests in live workshops and chats to find out what makes our magazine!
If you are unable to join the session, take a look at Write On! Magazine online and feel free to send your submissions via our website: pentoprint.org/get-involved/submit-to-write-on
If you have any accessibility requirements, please directly get in touch with us at pentoprint@lbbd.gov.uk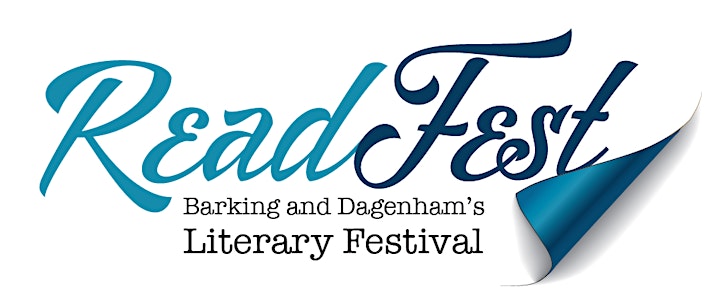 Barking and Dagenham Libraries and Pen to Print are proud to host our eleventh annual Literary Festival which takes place between Monday 5 September and Friday 23 September.
We are delighted to showcase our events both online and in-person. This is a wonderful festival which provides a great opportunity to meet authors, discover new genres and celebrate the joy of reading through a wide range of events.
We are really pleased to say that all events do remain FREE. We do this through the generosity of The London Borough of Barking and Dagenham and Arts Council England.
View the ReadFest collection
Booking is essential. Pen to Print and our partners reserve the right to remove participants who are found not to have booked a place for this session.
We encourage all participants to keep their cameras on during the session.
Pen to Print and our partners reserve the right to remove participants who are disruptive to a session.
To ensure you don't miss out on the latest updates, please sign up to our e-newsletter