ReadFest: Submissions and Competitions – Getting It Right
Voices and Stories: Reclaiming Our Place Across Digital and Physical Spaces

Submissions and Competitions: Getting It Right with Ian Ayris, Georgina Brown and Chris Gregory
Ian Ayris is a Fellow of the Royal Literary Fund, the author of four novels and almost forty short stories. Ian has been a regular mentor for the Pen to Print Book Challenge Competition and has been running the Creative Writing course for Pen to Print since its inception in 2015.
Connect with Ian: Twitter – @ianayris
Georgina Brown is Manager of The Wilbur & Niso Smith Foundation and is a Winston Churchill Memorial Trust Fellow. Georgina holds an Undergraduate degree in Writing, Directing and Performance from The University of York, a Post Graduate Certificate in Arts Fundraising and Philanthropy from The University of Leeds. She is a graduate of The Berkshire Hills Internship Program, an intensive arts management program at Massachusetts College of Liberal Arts.
Connect with Georgina: Twitter – @Wilbur_Niso_Fdn
Chris Gregory is founder and director of Alternative Stories And Fake Realities, a podcast and production company making audio drama, audio fiction and poetry podcasts. Alternative Stories work with writers and actors from both sides of the Atlantic but they're based in the East Midlands. They've provided content to BBC Radio and to North American broadcasters, appeared on the Radio 4 podcast show 'Podcast Radio Hour', been nominated for a number of AudioVerse awards and were selected to represent the United Kingdom at the 2020 International Radio Drama Festival.
Connect with Chris: Twitter – @StoriesAlt
Join the team, along with special guests in live workshops and chats to find out what makes our magazine!
If you are unable to join the session, take a look at Write On! Magazine online and feel free to send your submissions via our website: pentoprint.org/get-involved/submit-to-write-on
If you have any accessibility requirements, please directly get in touch with us at pentoprint@lbbd.gov.uk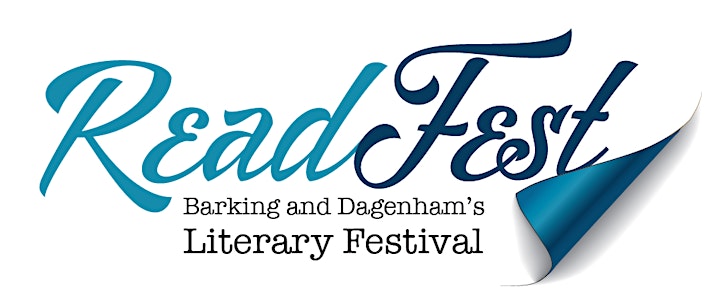 Barking and Dagenham Libraries and Pen to Print are proud to host our eleventh annual Literary Festival which takes place between Monday 5 September and Friday 23 September.
We are delighted to showcase our events both online and in-person. This is a wonderful festival which provides a great opportunity to meet authors, discover new genres and celebrate the joy of reading through a wide range of events.
We are really pleased to say that all events do remain FREE. We do this through the generosity of The London Borough of Barking and Dagenham and Arts Council England.
View the ReadFest collection
Booking is essential. Pen to Print and our partners reserve the right to remove participants who are found not to have booked a place for this session.
We encourage all participants to keep their cameras on during the session.
Pen to Print and our partners reserve the right to remove participants who are disruptive to a session.
To ensure you don't miss out on the latest updates, please sign up to our e-newsletter