ReadFest: The Agent and The Writer
Voices and Stories: Reclaiming Our Place Across Digital and Physical Spaces

The Agent and The Writer with Madeleine White, Gaia Banks and Jane Fraser
Join the team, along with special guests in live workshops and chats to find out what makes our magazine!
If you are unable to join the session, take a look at Write On! Magazine online and feel free to send your submissions via our website: pentoprint.org/get-involved/submit-to-write-on
If you have any accessibility requirements, please directly get in touch with us at pentoprint@lbbd.gov.uk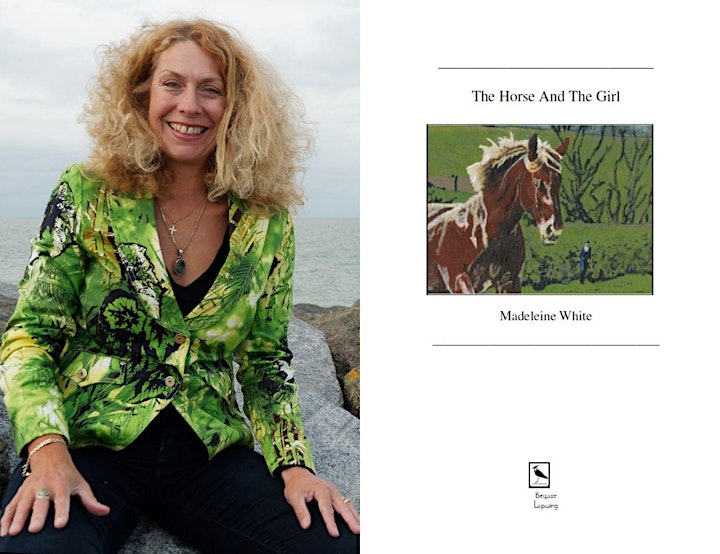 Madeleine White was born in Germany, with roots in Canada and the UK. Having produced a number of national and international web and print magazines, over the last three years she has focused on being founder/editor of the Write On! suite of publications.
As well as being published in a number of magazines and journals, Madeleine also the authored the 2020 speculative debut novel Mother Of Floods and audio drama, The Ark, reached the top 50 in the Apple podcast charts.
The Horse And The Girl – ISBN: 978-1-7396447-3-4
Connect with Madeleine: Twitter – @madeleinefwhite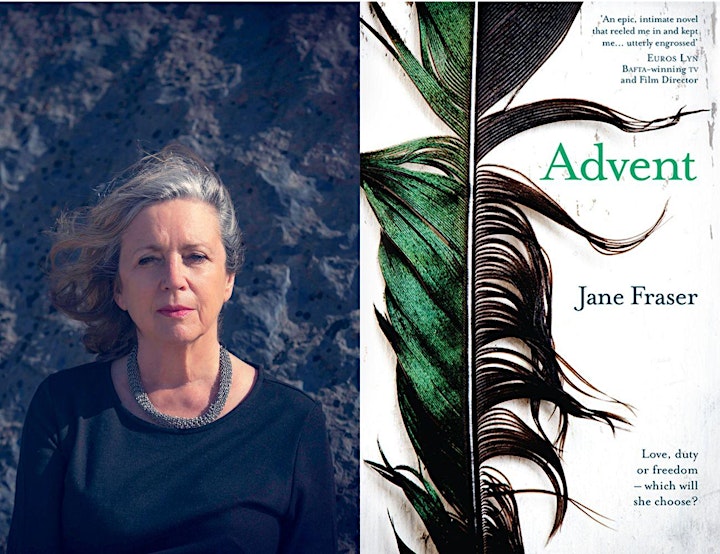 Jane Fraser lives, works and writes fiction in a house facing the sea in the village of Llangennith, in the Gower peninsula, south Wales. In 2017 she was a finalist for the Manchester Fiction Prize and in 2018 was a prize-winner for the Fish Memoir Prize and selected as a Hay Festival Writer at Work. Her first collection of short fiction, The South Westerlies was published by UK indie, SALT, in 2019. In 2022, she was commissioned by BBC Radio 4 for the first time to write a short story which was broadcast as part of its Short Works series.
In 2022 she guest edited the short fiction for prestigious literary magazine, The Lonely Crowd, and in 2022, was also awarded The Paul Torday Memorial Prize for her debut novel, Advent, published by Welsh women's press, HONNO, in 2021. She has a PhD in Creative Writing from Swansea University, is wife to Philip and co-director of NB:Design, a business they share, and importantly, grandmother to Megan, Florence and Alice. She is a firm believer that there's a right time in life to do things, rather than a right age. She is delighted that SALT has reinvested in her for her second collection of short stories, Connective Tissue, publishing in October, 2022.
Advent – ISBN: 978-1912905256
Connect with Jane: janefraserwriter.com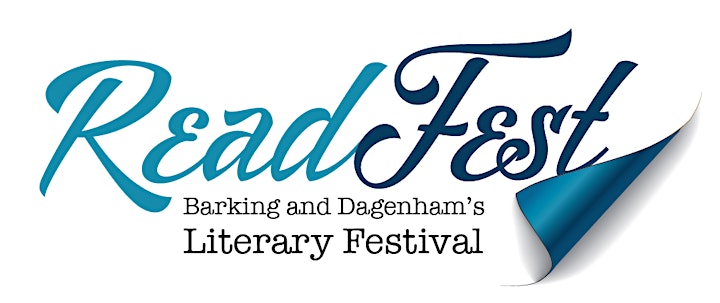 Barking and Dagenham Libraries and Pen to Print are proud to host our eleventh annual Literary Festival which takes place between Monday 5 September and Friday 23 September.
We are delighted to showcase our events both online and in-person. This is a wonderful festival which provides a great opportunity to meet authors, discover new genres and celebrate the joy of reading through a wide range of events.
We are really pleased to say that all events do remain FREE. We do this through the generosity of The London Borough of Barking and Dagenham and Arts Council England.
View the ReadFest collection
Booking is essential. Pen to Print and our partners reserve the right to remove participants who are found not to have booked a place for this session.
We encourage all participants to keep their cameras on during the session.
Pen to Print and our partners reserve the right to remove participants who are disruptive to a session.
To ensure you don't miss out on the latest updates, please sign up to our e-newsletter