ReadFest: The Writer's Journal Masterclass with Lucy van Smit
The Writer's Journal Masterclass with Lucy van Smit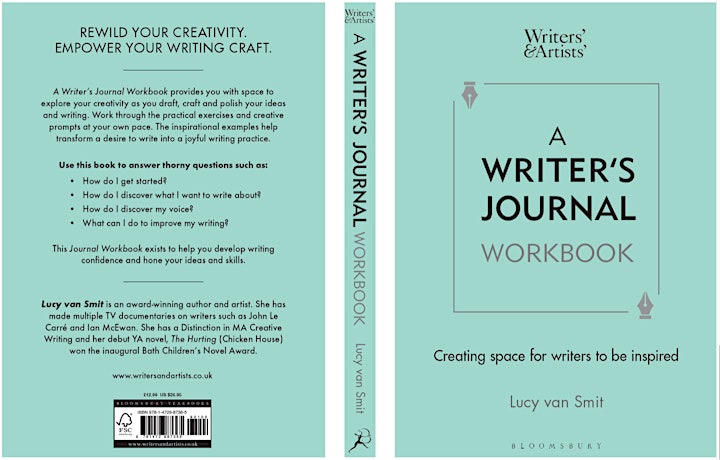 This masterclass is suitable for emerging writers who want to future proof their writing practice and for experienced authors seeking inspirational tools from neuroscience to intuitive skills and how to deal with your writing confidence after the curveballs, that can occur post publication.
Join Creativity Consultant, Lucy van Smit, award-winning author of The Hurting and a former TV producer to see how a five-step journaling process and A Writer's Journal Workbook can transform your writing life.
Use discount code: AWJW25 during the reading festival to get 25% off A Writer's Journal Workbook on bloomsbury.co.uk
A Writer's Journal Workbook – ISBN: 978-1472987365
Connect with Lucy: Twitter – @Lucyvansmit
If you have any accessibility requirements, please directly get in touch with us at pentoprint@lbbd.gov.uk
Barking and Dagenham Libraries and Pen to Print are proud to host our eleventh annual Literary Festival which takes place between Monday 5 September and Friday 23 September.
We are delighted to showcase our events both online and in-person. This is a wonderful festival which provides a great opportunity to meet authors, discover new genres and celebrate the joy of reading through a wide range of events.
We are really pleased to say that all events do remain FREE. We do this through the generosity of The London Borough of Barking and Dagenham and Arts Council England.
View the ReadFest collection
Booking is essential. Pen to Print and our partners reserve the right to remove participants who are found not to have booked a place for this session.
We encourage all participants to keep their cameras on during the session.
Pen to Print and our partners reserve the right to remove participants who are disruptive to a session.
To ensure you don't miss out on the latest updates, please sign up to our e-newsletter