ReadFest: Writing For Children and Young Adults
Voices and Stories: Reclaiming Our Place Across Digital and Physical Spaces

Writing For Children And YA: Why Keeping It Real Matters with Eithne Cullen, Sam Norwood and Anne Stairmand
Eithne Cullen was born in Dublin and moved to London when she was six.  She has had poems published in anthologies and magazines and has written two novels: The Ogress of Reading and Never not in my Thoughts and a collection of short stories, Pencils and Other Stories. Her pamphlet, The Smell of Dust was published in September 2021, supported by Pen to Print.
Eithne is a page editor for Write On! Magazine's weekly Extra page, Thoughtful Tuesdays and was Poet in Residence for Hysteria Writing competition.
Connect with Eithne: Twitter – @eithne_cullen
Sam Norwood is the founder and director of Write Back, a charity that empowers young people through enriching storytelling programmes. Each young person on the project receives 1-1 support to create their own writing and the programme ends in the printing and public celebration of their work. Sam is also a secondary school teacher in Barking and Dagenham.
Connect with Sam: Twitter – @writebackuk
Join the team, along with special guests in live workshops and chats to find out what makes our magazine!
If you are unable to join the session, take a look at Write On! Magazine online and feel free to send your submissions via our website: pentoprint.org/get-involved/submit-to-write-on
If you have any accessibility requirements, please directly get in touch with us at pentoprint@lbbd.gov.uk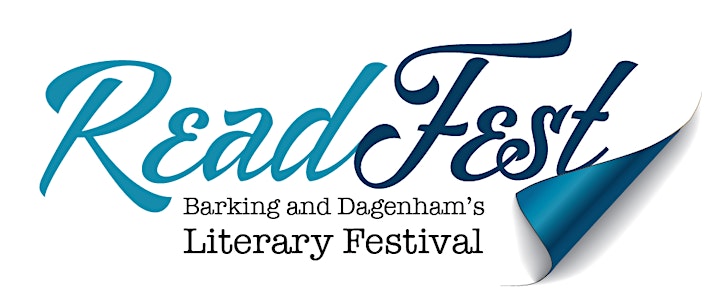 Barking and Dagenham Libraries and Pen to Print are proud to host our eleventh annual Literary Festival which takes place between Monday 5 September and Friday 23 September.
We are delighted to showcase our events both online and in-person. This is a wonderful festival which provides a great opportunity to meet authors, discover new genres and celebrate the joy of reading through a wide range of events.
We are really pleased to say that all events do remain FREE. We do this through the generosity of The London Borough of Barking and Dagenham and Arts Council England.
View the ReadFest collection
Booking is essential. Pen to Print and our partners reserve the right to remove participants who are found not to have booked a place for this session.
We encourage all participants to keep their cameras on during the session.
Pen to Print and our partners reserve the right to remove participants who are disruptive to a session.
To ensure you don't miss out on the latest updates, please sign up to our e-newsletter