Showcase: A Modern Chimera + Poetry From 'Charred' + Nature
I'm editing the Showcase page this month and I'm very excited to be doing so. Since I've been involved in Pen to Print and Write On! magazine, I've come across writers and writing that reflect and engage with the diverse world we're living in. I'm excited by the men and women who contribute to this amazing writing elective and who offer us their work to showcase.
March is Women's Empowerment month and I'm excited to be able to share work which not only comes from women who understand the power of the written word, but also the power they hold in their own lives.
As well as including something of my own on this page, I'll be sharing work by Andreena Leeanne, a poet who explores her own power and resilience through her work. I'm also showcasing one of Pen to Print's talented writers, Palak Tewary.
The first piece is a prose poem I wrote about a chimera. In mythology, a chimera was a fire-breathing she-monster with a lion's head, a goat's body and a serpent's tail. It's the name of an imaginary monster made up of incongruous parts. I was writing about a she-monster who's very much a part of modern life and a victim of the hardships of lockdown, too.
Keep writing!
Eithne.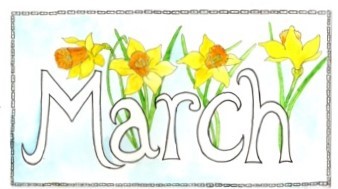 A Modern Chimera
She gasps and throws her hands up in the air. She daren't raise her arms because of hair that has grown there. Her lockdown nightmare appears. The mirror never lies. Where are her tan, her sculpted brows, her highlights and perfect hair? This body's slack from lack of gym and exercise. Her legs no longer sleek and smooth, she cannot see her feet, or look at them without recoiling from the scrubby show they are.
She is the chimera of her worst waking and unwaking dreams. No longer recognisable as the specimen of human perfection she aspired to; she's a monster reflected in a looking glass of gloom.
She's looking at talons, like a raptor, ragged from tearing flesh from carrion; horny goat's feet, useful on a mountainside but not on chic white carpet in suburbia. Her face – simian  – staring from rugged layers of coarse, grey fur; her jowls hang like fruit from trees.  Her lion's heart is shrunken, now, no outward signs of inward grace or bravery; a mouse's organ beating in a hollow chest. The cry she lets out is a keening, howling, empty noise. She hears it resound across granite worktops and carefully chosen tiles: it's the cry of a banshee, a screeching parakeet, a fitful, mocking hyena.
Fat tears fall and sizzle in the warmth of the under-floor heating.
© Eithne Cullen, 2021
My books,  Never Not In My Thoughts and The Ogress Of Reading, published by New Generation, are available on Amazon or through Pen to Print.
Connect on Twitter: @eithne_cullen
*****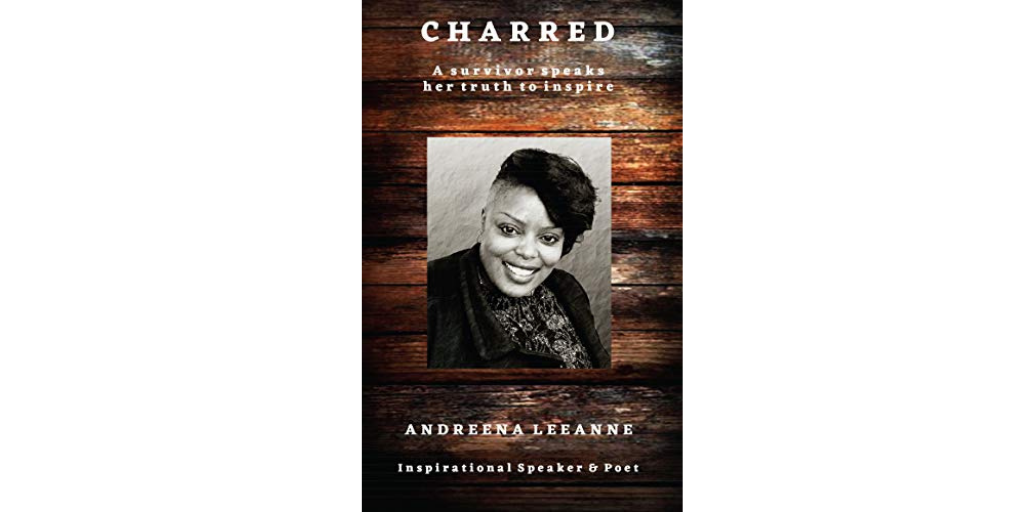 Andreena Leeanne, age 39, is an out-and-proud Black working-class Lesbian Poet, compère, inspirational speaker and mother to a teenage daughter. She's recently brought out a volume of poetry: Charred. In this fascinating read, she deals openly with her own feelings and experiences, including the trauma of childhood sexual abuse. The title, Charred, explains how, if you burn a piece of wood till it's charred, it's still the same piece of wood, despite the marks it bears from the fire. This is a powerful metaphor for her own attitude to dealing with what has happened in her life. The volume starts and ends with this poem:
Speak Your Truth

It's okay to laugh
it's okay to cry
it's okay to hide
it's okay, take time
it's gonna hurt
speak your truth
it's okay to feel
it's okay to bleed
it's okay to weep
it's okay, go deep
it's gonna hurt
speak your truth
it's okay to hug
it's okay to love
it's okay to fight
it's okay to resist
it's gonna hurt
speak your truth
it's okay to be open
it's okay to be broken
it's okay to be vulnerable
people may not like it
people may not like you
people may not like themselves
it's gonna hurt
speak your truth.
© Andreena Leeanne, 2021
The honesty shown in this first poem continues throughout the collection.  This next poem clearly signposts her troubled life; her writing showing both strength of  voice and character.
Inner Voice

There was a voice inside waiting to be heard
hidden thoughts and feelings far from absurd
holding back the tears for so many years
due to negative judgement and fears
fear of being rejected
fear of being isolated
fear of being violated
fear of people with their unrelenting hatred
fear of feeling that if I stayed confined
I would eventually lose my mind
buried deep inside
there was nowhere left to hide
that inner voice needed to come out
it needed to bellow and shout:
I too am worthy in all my human glory.
© Andreena Leeanne, 2021
Here, Andreena gives us  further insight into the abuse she suffered as a child, while dealing with the effect this has had on her life. It's a long poem, but this stanza particularly impressed me.
No Longer Keeping Secrets
I will always be scarred, charred
it has been traumatic to say the least
to say I've been through a lot in my life is an understatement
I have been through heaps
the PTSD
hours of lost sleep
wide awake night after night counting sheep
over time I have been able to see the wood for the trees
statistics show that 1 in 4 women and 1 in 6 men are affected
by this
I am a woman
I am resilient
I am courageous
I have achieved amazing things
despite my circumstances I remain strong
I now know full well what he did was wrong
I am not to blame
after telling Mum I'm now speaking out
© Andreena Leeanne, 2021
The power in her words is infectious. We can admire her toughness in facing up to the things which have shaped her life. It's great to hear that strong voice.
This last poem offers an uplifting message of hope.
Happiness

I urge you to find happiness in the little things
because happiness is short-lived
put aside your troubles and strife
we only have one life
life is too short for regrets
grab the people next to you and
send texts
have sex
make mess
take time to say hi how's life?
it costs nothing to be polite
make time to give
find happiness in the little things
because happiness is short-lived
© Andreena Leeanne, 2021
Poems extracted from Charred, published by Team Angelica and available on Amazon and through other retailers.
I've interviewed Andreena for Write On! Extra. Out at the end of March, I've aimed to provide greater insight to her work.
*****
Palak Tewary is one of our poets here at Pen to Print. She's written this lovely poem, Nature. As with so much of her poetry, Palak captures a moment of reflection – in this case, about the forces of nature and the power of the elements. I love the message that we should be listening to the earth!
Nature
As I sit by the window and watch the rain,
And the radio in the background gives me the news of the day,
I hear of floods, cyclones, earthquakes and hurricanes,
And I wish…we could hear what the earth has to say.
In the midst of the storm, there comes a moment
Which perhaps we don't acknowledge otherwise.
Can we not see that the nature is a formidable opponent?
I wish…we would stop telling ourselves lies.
Not just elements of our world, they are our life's essence,
Water, fire, earth and air.
History has provided us with so many lessons,
And I wish…. that we come together and give a care.
© Palak Tewary, 2021
You can hear the poem in Palak's voice along with her chosen images on:
Connect with Palak through her website: palaktewary.com or Twitter: @palaktewary
*****
Don't forget, Issue 7 of Write On! magazine is out. Read it online here.
If you'd like to see your writing appear in the Write On! 'Showcase', please send your short stories, poetry or novel extracts to: pentoprint@lbbd.gov.uk.