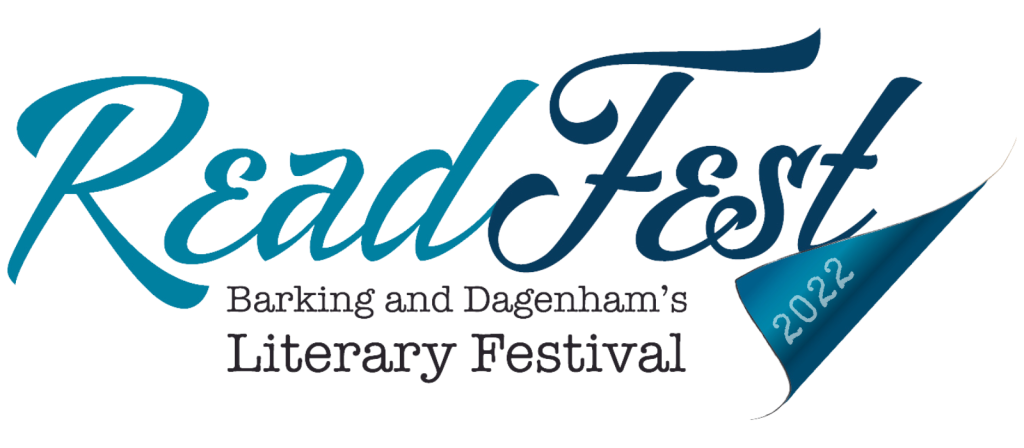 5 to 23 September 2022
ReadFest aims to deliver a wide-ranging selection of local, national and internationally acclaimed writers especially selected to entertain and inform.
Click below to view details of all our 2022 events and workshops
Click to View
Confirmed for 2022:
Week One
Week Two
Monday 12 September, 6.30pm – 8.30pm, Online:
The Writer's Journal Masterclass with Lucy van Smit
Tuesday 13 September, 1.30pm – 3.00pm, Valence Library:
A Child of the East End with Jean Fullerton
Tuesday 13 September, 6.30pm – 7.45pm, Online:
Books that Make a Difference: Diverse and Authentic Voices with Jacob Ross
Wednesday 14 September,  11am – 12pm, Dagenham Library: Join a Reading Group
Wednesday 14 September, 5pm – 7pm, Barking Learning Centre:
Questher – The Lord on my Side Book Launch with Silvano Griffith-Francis
Saturday 17 September, Write On! Day 2, Online – Voices and Stories: Reclaiming Our Place Across Digital and Physical Spaces:
10.30am – Writing for Children and Young Adults – Why Keeping it Real Matters
12pm –  Conscience, Content and Curation – Can They Meet?
1.30pm – The Agent and The Writer

Sunday 18 September, 2pm – 3pm, Barking Learning Centre: Join a Reading Group
Week Three
Leading writers who have featured at previous ReadFest include:
Martina Cole | Lemn Sissay | Ben Aaronovitch | Jaspreet Kaur | Dina Begum | Simon Toyne | Patrice Lawrence | Simon Brett | Sarah Ward | Dr Janina Ramirez | Laura Barnett | Catriona Ward | Jane Corry | Dreda Say Mitchell | Kimberley Chambers | David Neita | Miranda Kaufman | Ayisha Malik | Christy Lefteri
and many, many more.
If you would like to take part in a future ReadFest contact the Pen to Print team, email pentoprint@lbbd.gov.uk to find out more.
You can also find details of all our Pen to Print online and live events, classes and workshops that run throughout the year at: pentoprint.org/events
Tava O'Halloran Queen of Clubs Soundtrack featured at Digtial ReadFest in 2020
ReadFest 2022 brochure click thumbnail below
Click to View