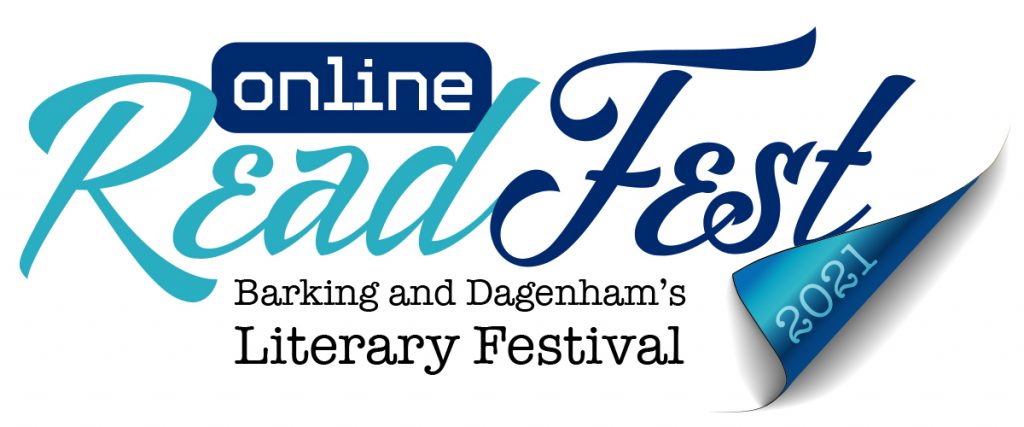 6 to 24 September 2021
This year we are celebrating our tenth ReadFest!
ReadFest aims to deliver a wide-ranging selection of local, national and internationally acclaimed writers especially selected to entertain and inform.
Writers to feature at previous ReadFest include:
Martina Cole | Ben Aaronovitch | Simon Toyne | Simon Brett | Sarah Ward | Dr Janina Ramirez | Laura Barnett | Catriona Ward | Jane Corry | Dreda Say Mitchell | Kimberley Chambers | David Neita | Miranda Kaufman | Ayisha Malik | Christy Lefteri
and many, many more.
Our full programme is out NOW!
For more details of these and the rest of Online ReadFest 2021 see our brochure below
You can also find details of all our Pen to Print online and live events, classes and workshops that run throughout the year at:
If you would like to take part in a future ReadFest contact the Pen to Print team, email pentoprint@lbbd.gov.uk to find out more.
COVID-19 Statement
(Last Updated  3 August 2021)
ReadFest and Pen to Print puts the health and wellbeing of our artists, writers and audiences first. Therefore, events we will remain online in 2021. Please check our website regularly for the latest updates on our programme. We wish you all the best, please stay safe and well.
Tava O'Halloran Queen of Clubs Soundtrack featured at Digtial ReadFest in 2020