Write On! Interviews Lucy Kaufman
Write On! interviews award-winning playwright, author and Pen to Print regular Lucy Kaufman.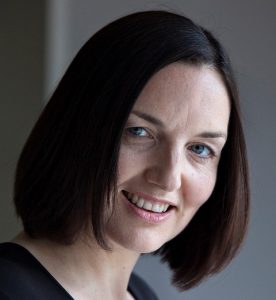 Lucy comes from East London and 34 of her plays have been performed professionally around the UK and Australia. Educated in Film & Literature at the University of Warwick, and later qualifying as a therapist at UEL, Lucy often brings these two aspects of herself together in her work.
Her short plays have been in shows awarded the BBC's 'Pick Of The Week' and The Latest's 'Best Theatre Performance' at Brighton Fringe, and her much-loved short play Vintage included in the 'Best Of 10 Years' show at Edinburgh Fringe. Her short story Pianoforte won a national Ideastap competition and is published by Mardibooks in an anthology, Toast; her novel Pretty Bubbles, about her mum and a young Bobby Moore, was placed third in Pen to Print's The Book Challenge: Real People, Real Lives. She is best known for her ambitious four-part WW1 centenary musical Till The Boys Come Home, and her sell-out play Eleanor Marx: The Jewess of Jews Walk, which received five-star reviews.
Lucy teaches Playwriting and Screenwriting for Pen to Print.
WO: How would you describe your work to someone new to it?
LK: I write in many forms: stage plays, novels, short stories, for the screen and audio, for adults and children, historical and contemporary pieces, comedies and serious drama. The things which link all my work together is a passion for strong storytelling, an obsession with class, gender and identity, as well as past eras, a keen eye for cultural detail and a deep understanding of the rich inner workings of human beings. For me, the ordinary is always extraordinary. I often write with humour and always with heart.
WO: Can you tell us a bit about your latest work?
LK: I am working on a multitude of projects. I'm writing the second draft of a novel I wrote in the first lockdown and am rewriting my adaptation of The Strange Case Of Dr Jekyll And Mr Hyde for the stage (which, hopefully, will be performed soon). I've just co-written The Tales Of Beatrix Potter with my brother Jonathan, which will be performed outdoors in South London next summer. I also wrote a new monologue, Savouring The Moment, for an online anthology of video monologues. Following Claire Buckle's wonderful workshops for Pen to Print, I'm also writing a number of short stories for women's magazines. I've written four so far and have another four in the pipeline. My most exciting project is writing an audio drama and a novel version of the same story simultaneously (I never do things by halves).     
WO: What inspired you to write in the first place, and what inspires you now?
LK: I've been writing since before I could write! Before I went to school, I would dictate my stories to my mum and she would write them down. I was inspired by everything that was read to me and later read myself. I would read a lot of classics by long-gone authors and was always struck by the power of a person's words, how the author or poet lived on through those words and how the texts themselves were immortal. Writing is everything to me: the deep-felt expression of what it is to be human, which can speak to later generations and provide a window into the past. When we read, we commune with another living being on the deepest level. The best writing stays with us forever and shapes our lives for the better. I am obsessed with stories: how they are constructed, when they work, or don't work. Humans have narrative brains; story is how we make sense of and navigate a chaotic, complex world. As I say to my students: "Never underestimate the importance of story."     
WO: The current issue of Write On! explores the theme 'Keep Going!'  – creating with perseverance and courage. With that in mind, what markers have defined your writing journey? Tell us about where you've had to dig deep to keep going. 
LK: The first indication from the 'Real World' that I could write, was when I was given a First for a creative writing module at university (marked by screenwriter Andrew Davies, known for writing House Of Cards and A Very Peculiar Practice, and his adaptations of Vanity Fair, Pride And Prejudice, Middlemarch, Bleak House and War And Peace). But I graduated from university at 21 with a ten-day-old baby, and soon had another, so my writing ambitions had to be squeezed into writing a novel in the hour and a half when my second child was at playgroup. I wrote another novel once my third son was at school. The next big marker was when I had my first short play performed, which I only wrote and sent off as a joke. I found my plays kept being accepted and were really popular with audiences, which was a total surprise. That's when my writing really took off. However, it's not been an easy journey by any means; as you would know if you could see all the issues which arise behind the scenes, and I have also faced a LOT of rejection. It often feels as though I'm writing into a vacuum, never knowing if the years of hard work I'm putting in to a particular project will ever come to fruition; if the work will ever be performed, in the case of my plays, or find a readership, in the case of my novels. I have discovered, though, I'm an extremely determined person who will always pick herself up and persevere some more! Whenever I have questioned whether I should give up, the ultimate answer is always the same: I can't NOT write!
WO: What one piece of advice would you give an aspiring writer?
LK: Watch stuff, read stuff and write stuff. Absorb everything, observe everything, pay attention to what is going on inside you. Nothing is wasted, it can come out in your writing at a later time. Keep writing and don't be afraid to send things off. Rejection is not anywhere near as bad as you fear. I wasted a lot of time being fearful of rejection. Listen to feedback. Contrary to how it may seem when receiving it, feedback is your friend.     
WO: Question from Twitter user: @Grasshopper2407- What kind of writer would you say you are? 
LK: As a writer, and to some extent as a person, I see myself as an alchemist. I start with nothing and create something out of thin air. I have a spark of an idea, a vision, and I make the dream real. As a therapist for 18 years, I witnessed my clients transforming before my eyes, so I'm a big believer in the potential for change and positive improvement. I like to write about characters who transform from one unsatisfactory form of themselves to a more satisfactory one; changing bad situations into better ones.
WO: Can you tell us anything about future projects?
LK: I'm writing an audio drama series – a psychological thriller with a great premise I've had in mind for years, so it's wonderful to get stuck into that and finally bring the story to life, in novel form at the same time. I will also be adapting one of my plays into a three-part audio drama once it's been performed on stage. My big dream is to write a Netflix series, so watch this space. The other novel I'm rewriting and the psychological thriller would both make great TV series. I plan to make good use of my film background and write for the screen a lot more in future.
WO: Lastly, if you could choose one fictional animal/creature to be a pet or companion, who would it be and why?
LK: Being called Lucy, and the youngest child in a family of two boys and two girls, I always identified with the character of Lucy from the famous Narnia books, so it has to be Aslan, the giant magical lion from The Lion, The Witch And The Wardrobe. Being a writer can be isolating and requires a lot of internal drive and perseverance. Sometimes it would be lovely to have the unconditional love and belief of a strong, powerful being who can make some magic happen. Aslan would be the perfect mentor, teacher and friend. Also, I could regularly plunge my head into that thick, majestic mane!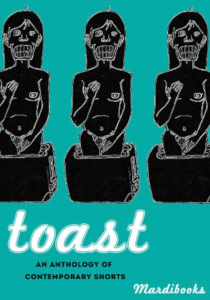 You can find out more about Lucy Kaufman here: lucykaufman.wordpress.com and/or connect with her: Twitter: @lucykaufman_ Facebook: facebook.com/LucyKaufmanAuthor
Her short story Pianoforte is available to read on Kindle in an anthology, Toast, here: amazon.co.uk/Toast-Rachel-Clutterbuck-ebook/dp/B00E9CANUC/ref=sr_1_1?dchild=1&keywords=toast+mardibooks&qid=1615033719&sr=8-1
*****
For 20% off Writers' & Artists' Yearbook 2022 and Children's Writers' & Artists' Yearbook 2022, use the discount code WAYB22 at www.bloomsbury.com.
Issue 9 Write On! magazine is available now. You can find it here.  
Writing is everything to me: the deep-felt expression of what it is to be human, which can speak to later generations and provide a window into the past