Pen to Plate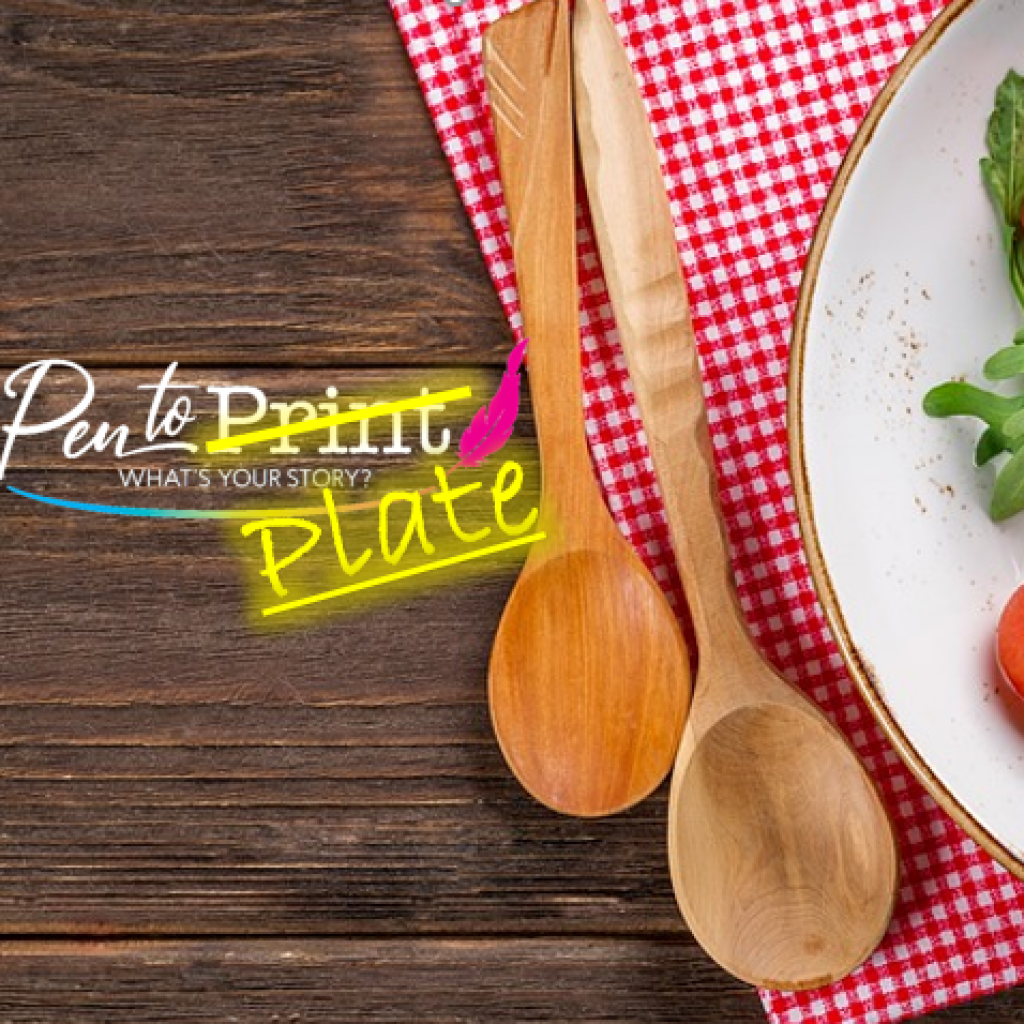 Do you have a recipe with a unique story behind it?
Pen to Print are collecting recipes and stories to add to our new publication Pen to Plate.
Taste and smell are among our senses that can generate recollections from our past. We often associate special memories with treasured family recipes or meals, for example we eat our favourite meal and it takes us back to when we were a child, I for one can't forget my Mum's Sunday roast! We are looking for these special recipes and memories to share with each other in our latest publication.
It could be a memory of sharing a meal with your family or a meal you enjoy that reminds you of an important event or person in your life.
If you have a recipe and a story to go with it we would like to know.
Share it with others an help create more special memories for the future.
We would like a list of ingredients along with the amounts you need of each ingredient and instructions on how to prepare your special dish. In no more than 2,000 words we would also like you to tell the story that makes the dish special for you.
We aim to collect all the recipes and stories together in a book to be published in 2020. If you are included, we will give you a copy. We will contact you to let you know when the book is going to be published. We will also make the book available in our local libraries.
We have some examples below of recipies submitted by local young people from LBBD Flipside and the LBBD Peer Support Group.
CLICK HERE for Luke's Cheese Twists CLICK HERE for Regina's Brigadiers
CLICK HERE for Molly's Brownies

Please don't forget to include a contact name along with an email, phone number or address so we can contact you.
Send them to us at the Pen to Print office by email pentoprint@lbbd.gov.uk with the Subjct Line: Pen to Plate
Alternatively, you can post them to us please address them to:
Pen to Plate Recipes
Pen to Print
Dagenham Library
1 Church Elm Lane
Dagenham
Essex
RM10 9QS
Please note that by submitting recipes and stories writers are agreeing to the Terms and Conditions of submission CLICK HERE TO READ T&Cs