As a… Photographer: Jimmy Lee
This week we interview photographer, and Write On! Friend, Jimmy Lee.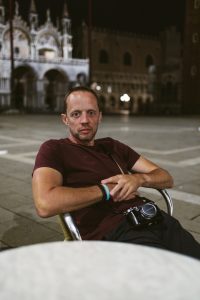 Jimmy is a photographer based in East London where he has lived all his life.  
His journey into photography was not through University, College or expensive classes but through misfortune, fate, hard graft and, of course, a touch of good fortune and good people. Call it what you will, but Jimmy wishes it had happened a lot sooner in his life.  
Most recently, Jimmy has exhibited his work in Boathouse Creative Studios and Studio 3 Arts in Barking. He has had work featured on many social me platforms as well as in publications including London Assembly, Bold Magazine, and was voted one of the street photographers to watch out for in 2017 on Street hunters poll.  
Some of the companies he has created/creates images for include: Barking Riverside/L&Q, Bouygues UK, Barking & Dagenham, Waltham Forest and Essex County Councils, Broadway Theatre, Studio 3 Arts, Creative Barking & Dagenham.  
WO: What field/s of photography do you specialise in? 
JL: I started out as a street photographer and that is still a huge passion but once you start photography as a business you have to earn a living, so my main income at the moment is from events and commissions but I shoot a wide range of things from day to day. I would love to have the opportunity to get into more documentary work at home or abroad. 
WO: Can you tell us a bit about what you are working on at the moment? 
JL: At this present time I am looking into a few projects, some with studio portraits as I want to do more of my studio work. I love working out how to manipulate light to get a certain look. I find it interesting talking to new people and hearing all about their lives and what they are up to. I did a project on a dementia home a while back and it was probably my best work to date.  I have always wanted to a lot more documentary work but it's hard to get paid for and you have to learn to juggle paid and unpaid work when it's your only income. Also I am looking to pass on my knowledge in the form of workshops in conjunction with Lena from Pen to Print. I have had to learn a lot very quickly since I started and would love to share my knowledge, not only about using a camera but to show people how to see, compose, learn light properly and teach them to make better images. 
I have a few things up my sleeve so watch this space 😉 
WO: What inspired you to become a photographer, and what inspires you now?
JL: I fell into photography completely by accident but always liked looking at images from others and found it fascinating how some would capture my imagination and others wouldn't. Now, a few years into being a photographer myself, I understand why certain images resonated with me, due to them telling a story in just one frame whether they are images of D-Day landings, images from movie sets or certain portraits, I now break them down to why I like them and it's usually that they all have some passion behind them and it comes through. It's good to know the technical side and composition "rules" how to make an image but without any passion behind it, it just becomes an OK shot. 
Inspiration comes from everywhere, I have always been a very hands on and visual person and always struggled at school with being able to soak up information from textbooks etc. The reason I want to do more documentary work is that everyday people are probably the most inspiring, people who although they are struggling with a lot of things everyday, whether it's physical or mental health, family, money, they get up and they get on with it. So many untold stories out there that need to be heard and if they are heard they go on to inspire others. 
I own quite a few photography books that I always revert back to if I need a boost. Books by Elliot Erwitt, Robert Frank, Cartier-Bresson, Alex Webb, David Bailey, Don Mccullin, Mary Ellen Mark and many others are all revisited a lot. Just going through these books and studying the images, trying to break them down and analyse why I love them, taking ideas from them and why they appeal to me is really useful. I also get inspiration from friends, movies, TV, Pinterest and normal everyday things while just walking around, whether it's an idea for a project or I see some sort of reflection or unusual I can recreate at some point. 
WO: The current issue of Write On! explores the theme of "Roots on Routes", can you tell us a bit about your background as a photographer and how you arrived at the point you are now? 
JL: Very long story but will try and keep it short. I was in the building game from the age of sixteen and only really used a camera when I went fishing with my mates. Jump forward about thirty years to 2016 and I was laid off with no money, it wasn't the best of times and I found an old camera and took it out one day and it seemed to take my mind off things while I was using it. I was then out of action due to a knee operation so got my hands on a more up-to-date camera, this then led to what has become an obsession and my business.  
I am not going to lie it has not been the easiest of journeys so far but I have grafted hard and had some amazing help along the way. At the moment it takes all my time to work and run the business but with some tweaks here and there will be more balance. 
I am self taught – which I was told by someone never to say – but I think it's a good thing. It proves most people can change their situation when they are dealt a bad hand if they have determination and the support around them. I have been very fortunate with help from others but it's also been due to pushing myself everyday and forcing myself to learn new things that are business related and not solely photography. 
WO: What one piece of advice would you give an aspiring photographer? 
JL: I can only really advise from my angle as I was a lot older, self taught and had never been to college or anything to study for photography when I started. For anyone wanting to get into it as a career – persistence pays off!! You will make mistakes, you may start down one path and end up in a totally different direction but it's OK to take a side or backstep as long as you keep in mind where you want to eventually be. Some of the things I have covered I never imagined I would shoot. I started three years ago doing a few small events and last year shot at the Royal Albert Hall!  
So just keep learning your craft, know your kit and what it's capable of, be open to ideas even if it's not your thing at the time it may lead to some great opportunities down the line. 
WO: What are the biggest issues (if any) you have to navigate as a photographer?  
JL: How long have you got! I am a very instinctive photographer, to me it's about catching moments, whether I am on the streets, at a wedding, funeral, event  – it's framing in split seconds and freezing a moment in time, maybe a gesture, laughing, expression.  These days, due to data protection, I find it so frustrating at events to have to think before I shoot. Will this person fill out a consent form? I totally get it with kids but it does hold you back from getting a lot of amazing moments because you can't be as instinctive and it will only get harder. 
My street stuff I am happy to shoot more freely. It's slightly changed the way I shoot which is a shame really as all the old masters –  like Bresson, Erwitt, Frank, Davidson –  never had to worry about such things and they produced amazing bodies of work but it's all part of the changing society and you have to go with the flow. 
WO: Can you tell us anything about future projects? 
JL: I have been in business around there years so still very new to the game but have done a lot in a short space of time, so this year is about tweaking the business more to allow for some more time for projects. I would have loved to have been a documentary photographer but at my age and with no actual college qualifications it would be a big task to get amongst that kind of work now but I'm still looking into it. My style suits documentary work and it's how I shoot weddings and events – unposed, fly-on-the-wall type of photography. 
Personal projects take a lot of time but are so rewarding so, like I mentioned earlier, I am in the process of organising something local based this year when I can incorporate some kind of portrait work with some story to go with it. I am also saving for a film camera as I need to definitely shoot a project on film in the next eighteen months!! 
WO: Lastly, if you could choose one fictional animal/creature to be a pet or companion, who would it be and why? 
JL: Hahaha the hardest question of all!!! Probably Yoda. He's wise, powerful and would fit in my camera bag.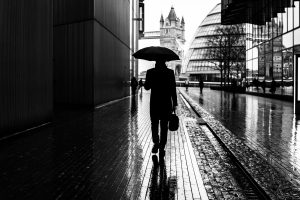 You can find out more about Jimmy and view his online portfolio on his website: jimmylphotography.com and connect with him via Twitter: jimmyleephoto and Instagram: jimmylphotography or jimmy_lee_commercial.  
Local to Barking and Dagenham? You will most likely be able to spot Jimmy shooting at one of the Summer of Festivals events throughout the summer months.   
So many untold stories out there that need to be heard and if they are heard they go on to inspire others.