As A… Writer: C.J. Archer
This week, Write On! chats with historical fantasy author, C.J. Archer.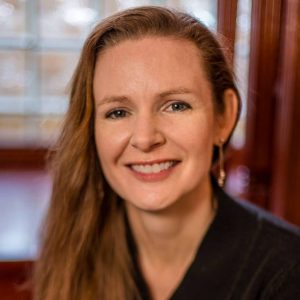 C.J. Archer is the USA Today bestselling author of historical fantasy novels, including the Emily Chambers Spirit Medium Trilogy, the Freak House series, the Ministry Of Curiosities series and the Glass And Steele books. She has also written historical romances set in Elizabethan England.
C.J. has loved history and books for as long as she can remember, and feels fortunate that she found a way to combine the two. At various times,  she has worked as a librarian, IT support person and technical writer, but in her heart has always been a fiction writer. She lives in Melbourne, Australia, with her husband, two children and Coco the black and white cat.
WO: How would you describe your writing to someone new to it?
CJA: A blend of history, mystery, fantasy and romance, to differing degrees.
WO: Can you tell us a bit about your latest book?
CJA: My latest release was the sixth and final book in the After The Rift fantasy series inspired by Versailles Palace. As with all of my books, there is a central mystery and a slow-burn romance, but unlike my other novels, this series is set in a fictional world, albeit one that feels familiar. The sixth book ties the plot threads together and solves the central mystery of why a thousand palace servants have no memory of their pasts.
WO: What inspired you to write in the first place, and what inspires you now?
CJA: I've always been a reader and I suppose there have been books over the years that have caught my attention and stayed with me long after finishing the last page, but it's impossible to say which one of them inspired me, or which author. The number one reason I write is because I always spent a lot of time daydreaming and thinking up stories, so it made sense to write them down and try to make a living from them.
WO: What one piece of advice would you give an aspiring writer?
CJA: Write a lot – you can't be good at something if you don't practice!
WO: Question from Twitter user: @lisalovesbooksx – What is your favourite series out of all the novels you have written?
CJA: That's like asking me to choose my favourite child! I love them all but for different reasons. It could be because it was my first book, or a difficult character that I laboured to get right, or a series that came easily to me, or a character whose plight touched me in some way.
WO: Can you tell us anything about future projects?
CJA: I'm starting a new series in December that's a completely new genre for me. It's a historical mystery titled Murder At The Mayfair Hotel and is set in a luxury hotel at the end of the nineteenth century. Here's the official description:
'It was the most fashionable place to stay in London, until murder made a reservation. December 1899. After the death of her beloved grandmother, Cleopatra Fox moves into the luxury hotel owned by her estranged uncle in the hopes of putting hardship and loneliness behind her. But the poisoning of a guest throws her new life, and the hotel, into chaos.
Cleo quickly realises no one can be trusted, not Scotland Yard and especially not the hotel's charming assistant manager. With the New Year's Eve ball approaching fast and the hotel's reputation hanging by a thread, Cleo must find the killer before the ball, and the hotel itself, are ruined. But catching a murderer proves just as difficult as navigating the hotel's hierarchy and the peculiarities of her family. Can Cleo find the killer before the new century begins? Or will someone get away with murder?'
WO: Lastly, if you could choose one fictional animal/creature to be a pet or companion, who would it be and why?
CJA: A dragon. They can fly AND breathe fire!
You can find out more about C J Archer here: cjarcher.com/ and connect with them on Twitter: @CJ_Archer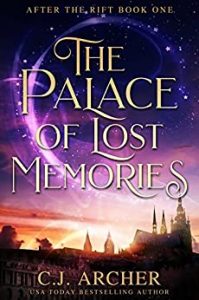 The Palace Of Lost Memories, the first book in the After The Rift series, is available to download from Amazon for free: https://www.amazon.co.uk/dp/B07FKBHRJP
Don't forget you can check out Issue 4 of Write On! magazine online by clicking here.
Write a lot – you can't be good at something if you don't practice.