Friday Features: Global Dreams – Publishing Internationally by Anika Scott
When my phone buzzed, I was enjoying a chocolate sundae and cappuccino at the Italian ice cream café near the German town where I live. It was a couple of weeks after my debut novel The German Heiress had been picked up by publishers in the UK and US. That whirlwind time was full of sleepless nights. I really needed that coffee.
I set down my spoon and looked at my phone. An email from my publisher informed me the four-way auction for my book in Italy was over. I read the top bid, and silently handed my phone to my husband. His eyes grew wide. He might've congratulated me, but I only remember digging back into my sundae, feeling like it was all a dream. Like things were happening in the world – good things – that I knew nothing about.
That's basically how selling internationally feels to many authors. For those of us with books that gain international interest, those foreign deals start to seem like gifts from heaven. How does it really happen, though? I spoke to fellow debut authors about their international experiences and, no surprise, each one was very different.
The basics first. A book deal with a trade publisher will either be for world rights or a certain territory of the world. If the publisher secures world rights, it gets a percentage, about 20%, of every deal the book may get from foreign publishers anywhere in the world. That can add up, and might be profitable for the 'home' publisher before the book even finds its way to readers. For the author, a world rights deal means one publisher is bundling its resources to get those foreign deals, a potentially efficient and lucrative experience if the publisher is successful.
Territorial rights are sold separately. An author sells the right to publish the book in the UK to a UK publisher, the right to publish in the US (or maybe North America) to a US publisher, the right to publish in French to a French publisher, and so on. Those deals are brokered not by a publisher, but by the author's literary agent, a rights agent, or subagents in foreign countries. In this case, the author keeps a larger piece of each deal's advance, making this a potentially more profitable way to go, with more control over the deals made.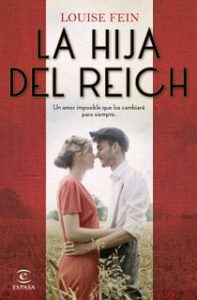 Louise Fein's historical debut People Like Us has sold in 11 territories so far, the latest in Brazil. First, her agent submitted to UK publishers, offering UK and Commonwealth rights only. Then her agent shifted to getting a US publisher. "That's when things went a little crazy," Fein says. "She sent the manuscript out on a Monday and within a few hours, two imprints of HarperCollins were interested. I couldn't understand how anyone could read that fast. My agent told me they had probably already seen the book via literary scouts. I had never heard of them."
Literary scouts keep up with reader trends and tastes in foreign countries, and match them with new books coming onto the world market. Publishers may go to them to hear about the hottest new books abroad, and that can influence whether they fast track their decision to pick up a book for their own market. Scouts can also advise a publisher whether a certain story will be interesting or not to readers in particular countries.
Sarah Penner's debut The Lost Apothecary has sold in 17 territories. Her publisher HarperCollins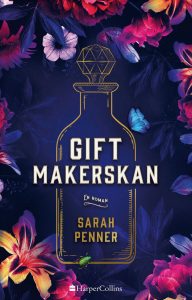 secured world rights to the book. "In the days after my book deal," Penner says, "about a dozen HarperCollins territories took on The Lost Apothecary – meaning these translations weren't sold outside of HC, but rather to HC's international divisions. Then, in subsequent weeks and months, the HC subrights team sold translation rights to territories outside of their own network – we're currently sitting at six translations to non-HC publishers."
Her publisher's strong infrastructure and global reach meant the big book fairs weren't a necessity for international exposure for her debut. "I recall being very sad when the Frankfurt and London Book Fairs were cancelled due to Covid," Penner says, "thinking I would miss out on a lot of foreign sales. This couldn't be further from the truth."
Highly commercial books – stories easy to categorise and with broad appeal – tend to have it easier when it comes to foreign sales. Stephen Cox's Our Child Of The Stars blends science fiction with a family drama, a genre mix that was harder to pitch outside the UK. Finding translation deals has been difficult, and the book is published in North America through the US arm of his UK publisher. "The message from me is that, even working with experienced agents for whom rights is their main business, there's no guarantee [of a foreign deal]," Cox says.
For every foreign deal, the author receives an advance, relatively small in many countries, others surprisingly hefty, especially if a book goes to auction in a translation market. The median author advance from a large UK publisher was about £13,000 in 2015, significantly less than the advance I received for my Italian translation deal several years later. But foreign sales also mean annoying financial paperwork. As Louise Fein says, "One thing I wasn't expecting were all the complicated tax forms which had to be completed for each territory and the time it takes to get these all stamped and returned by the UK tax office."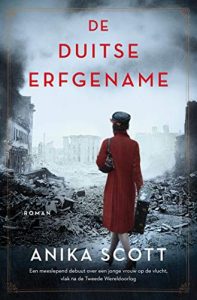 Large or small, foreign deals are exciting. There's nothing quite like seeing your book in a different language. My Italian version isn't out yet, but I picked up the Dutch edition of The German Heiress after a short car trip to the Netherlands. My Dutch publisher had sent me copies, but I couldn't resist buying one in the shop, proof that my book is out there in the wide world.
*****
Anika Scott is an American living in Germany whose literary agent sits in the UK. Her debut novel The German Heiress is about a woman on the run after World War II who must face her past as a Nazi collaborator. The book is an international bestseller, something Anika is especially proud of, considering how international her life is.
Connect with Anika at her website: anikascott.com and on Twitter: @anikascott1
*****
Large or small, foreign deals are exciting. There's nothing quite like seeing your book in a different language.