Monday Memoirs: Senses Of Nature
Introduced by Holly King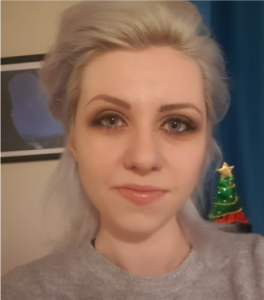 If there's nothing else to be thankful for (aside from good health), it's been great weather these past few weeks. With lockdown allowing many of us to go on more frequent walks and take in more of our surroundings, I've picked up on a lot more of the beautiful nature right in front of me.
The most noticeable sense for me has been sound. I've noticed how the trees rustle in the wind, the different types of birds chirping and the conversations they're having. One pigeon is very fond of another, who does not reciprocate; bluebirds excitedly tell each other about the bird food they've found in my garden; a single large crow wreaks mayhem on all other species. I've also seen some wonderful things, though; including a deer grazing on the hillside by my flat!
Stopping to consider the five Senses (smell, touch, taste, sight, sound) of nature is  great mindfulness practice, and also a fun, free game to play with children. So give it a try and  see how much you notice when you stand still and focus on one sense in your garden or nearest park.
This week, Jerome Scorer, one of London Borough of Barking and Dagenham's Community Rangers, gives us the best tips on where to go in the borough to get the most out of nature.
*****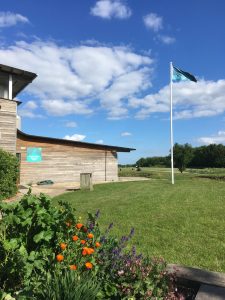 We are lucky in Barking and Dagenham to have access to a wide range of parks and open spaces. From nature reserves to more conventional urban parks, they all offer something unique. Spring is a wonderful time of year, because you can find ways of being connected to nature on the streets, or even from your own home. It just takes a bit of awareness and patience. We have taken great solace from the wonders of nature and wildlife, especially during recent challenging times, and the idea of biophilia – an urge to seek connections with nature and other forms of life – is certainly true for many of us. In fact, once we start to notice what is around us, it can be an enlightening experience and, as a result, we start to value it more. Noticing is crucial to appreciating the world we live in.
Through all the senses, we can notice how much life there is in Barking and Dagenham. It's a great way of opening ourselves up to our surroundings. In fact, we have a new nature trail at Eastbrookend Country Park, which focuses on exploring via the senses. Most of what is covered below, however, can be found in some form in all open spaces in the borough.
Sight
Where to start? There is so much to see at this time of year; spring is when wildlife and nature wakes up and is generally most active. The first thing I would suggest is to look out for birds with their offspring. The easiest place to spot this is on bodies of water, where you might see parent swans and geese gliding around, followed by their ferociously paddling cygnets or goslings. It is often quite enjoyable to come back to the area where the family is based and track their weekly or even daily progression. Of course, birds grow up from babies to adults a lot faster than we humans do, so it makes it even more exciting! Parks that have good lakes to visit for this include: Eastbrookend Country Park, Barking Park, Mayesbrook Park and Beam Parklands.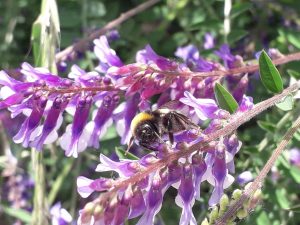 Observing smaller creatures may require more of a keen eye, particularly in trying to spot the bees and butterflies which will be foraging and visiting the plants that provide them with a valuable source of nectar. You might see bees flying around close to the ground; this often means they are looking for nest sites. Fix your eyes on colourful and strongly-scented plants and you should see a bee visiting before too long. On warm sunny days, you will often see butterflies landing on the ground or on leaves and opening their wings; this is because they are basking to warm themselves up. When they do this, it's a great opportunity to get a closer look at the vibrant colours and patterns that some of our native butterflies have. It can be frustrating when butterflies keep their wings closed for a long time before they open them up, but remember, it's all about patience when it comes to wildlife!
Keep looking closely and who knows, you might find something rare. A few weeks ago we had our first-ever confirmed sighting of an adder at The Chase Nature Reserve. Found by staff at Eastminster Riding School, this is an extremely exciting find of the UK's only venomous snake!
Touch
Try picking up some of the leaves you see on plants and notice how the feel of the leaves differs from one plant to another. It doesn't require extensive knowledge of plants, just a curious mind. Be careful with some plants, of course, such as stinging nettles and thistles, as they can cause skin irritation and scratches. You will notice how some leaves have smooth surfaces and others hairy. Some will have a waxy feel to them, and others will be very rough. There are loads of terms that describe surfaces of leaves and stems. Rugose (wrinkled) and pubescent (with a hairy surface) are notable favourites.
Sound
Well, birdsong, of course! This has been something I have taken a heightened interest in throughout spring. Once you stop and listen, the sound and beauty of birdsong opens itself up. You can have fun with this, too. You'll notice repeated phrases that birds use; in turn, you can go online and find websites that have a recording of the song attached to the specific bird. So, the next time you are out for a walk, you'll be able to say, "I think I can hear a blackbird up in that tree," without needing to see it. For me, this is one of the most rewarding aspects of being out in nature. The ability to identify even a few birds by their sound allows me to be more closely connected to what is around me. I was lucky enough to hear a cuckoo calling recently and I found great joy in that moment. For me, it spoke volumes of the way in which nature is such an asset to our wellbeing. Given current circumstances, sound has been the noticeable aspect of spring for many. I certainly feel I have heard birdsong more than ever, and the reduction in noise pollution we have had lately almost certainly has something to do with that.
Taking time in nature can allow us to focus on the subtleties within it. One of these is the sound of leaves or grass shifting in the wind. If you find yourself by some trees on even the gentlest of days, take a moment to listen and hear the variation in sound as the wind hits the leaves and moves them. In an area of long grass, listen and notice how it sounds like the noise of waves crashing into the shore from a distance. I was lucky enough to experience a cacophony of noise when patrolling Black Poplar Wood in the Chase Nature Reserve recently: the sounds of the wind through the trees, birds singing, and even the gentle flow of water from the river Rom. Moments like these are what being in nature during spring is all about.
Taste
We have several orchards in our borough's parks; a real treat. Eastbrookend Country Park has a new community orchard with over 50 varieties of apple trees. But if you want to find somewhere where there is established fruit, then why not visit Central, Barking or Pondfield Park? These parks all have community orchards that are free for the public to use. You will find a range of fruits including  pear, plum, medlar, apple and crabapple. You will have to wait until later in the year, though, as the fruit will not have fully developed yet and will not be ready for picking until then.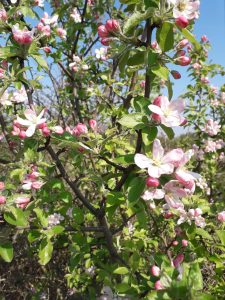 In spring, a lot of plants can be used for foods. For more ready-to-go taste sensations from our parks, look out for dandelions – simple but so versatile. Pretty much every park will have them. Dandelions can be used to make honey, tea, and the leaves can even be used in salads. I have used horseradish leaves picked from parks (a lot of people would only go for the root of horseradish) but the leaves offer a nice bitterness that can work well in salads. Elder trees will also be coming into blossom, an easy-to-pick flower, used to make drinks amongst other things. As with anything, be sure you know what it is before you begin picking. Under no circumstances would we encourage foraging if you do not know what you are looking at.
Smell
This can be a really rewarding sense to tap into. Scent is crucial for plants as it's  one of the main features that draws pollinators in, so you should be able to encounter wonderful smells at this time of year. Eastbury Manor House and Valence House have gardens full of wonderful herbs and flowers that are particularly fragrant and attractive. Sniff around for herbs such as rosemary and lavender. Native wildflowers and trees possess interesting smells too. The ubiquitous Herb Robert wildflower and Hawthorn tree both have flowers that smell good to some, and bad to others. The only way to judge for yourself is by going out and smelling them. Get out and get inhaling!
Noticing what is around us is vital. It can inspire and enlighten. So, next time you go outside, try to take time to notice the nature around you, whether it is smelling the flowers or listening to the birds in the tree canopy.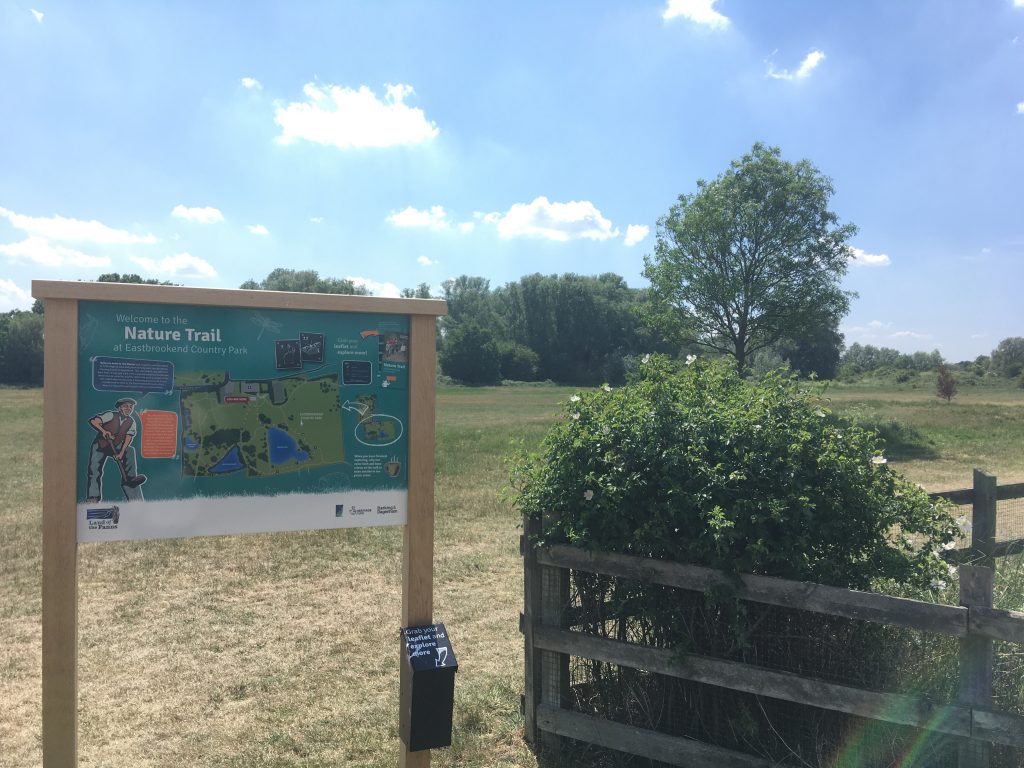 Follow the Barking and Dagenham Rangers on Twitter: @BDParkRangers for updates on parks in the borough and for all things nature, and their Eventbrite page for events (when they are allowed again!): bdparkrangers.eventbrite.com
*****
Next, Michelle Sutton's keen eye for nature, showcasing a few of her excellent photographs below: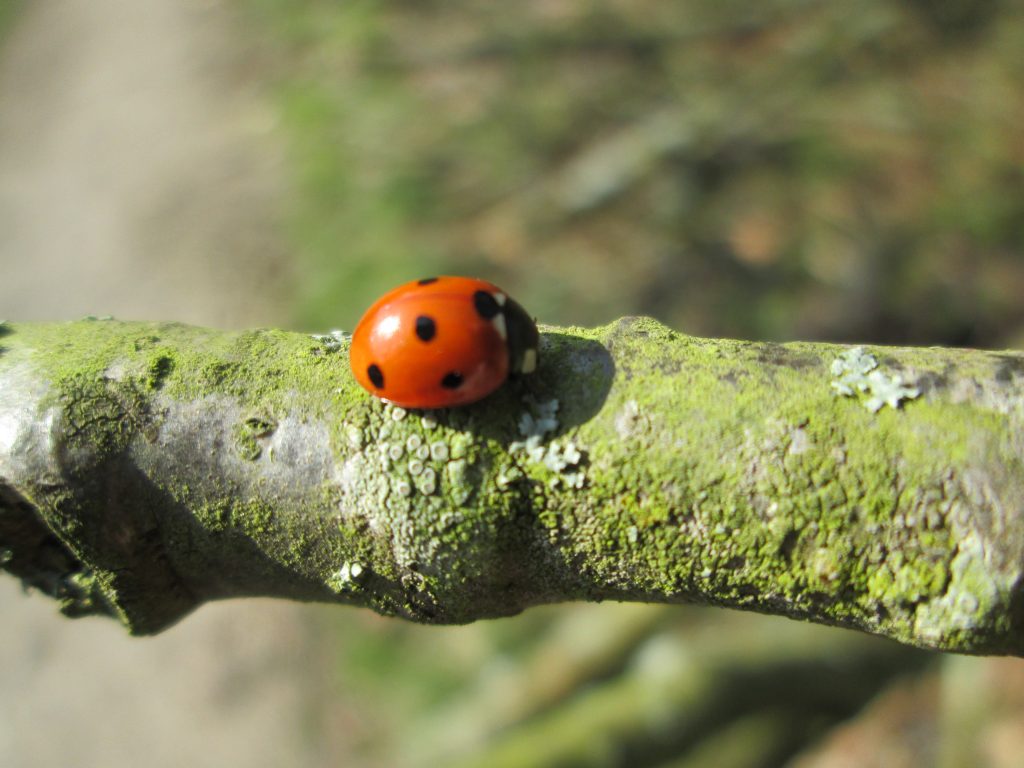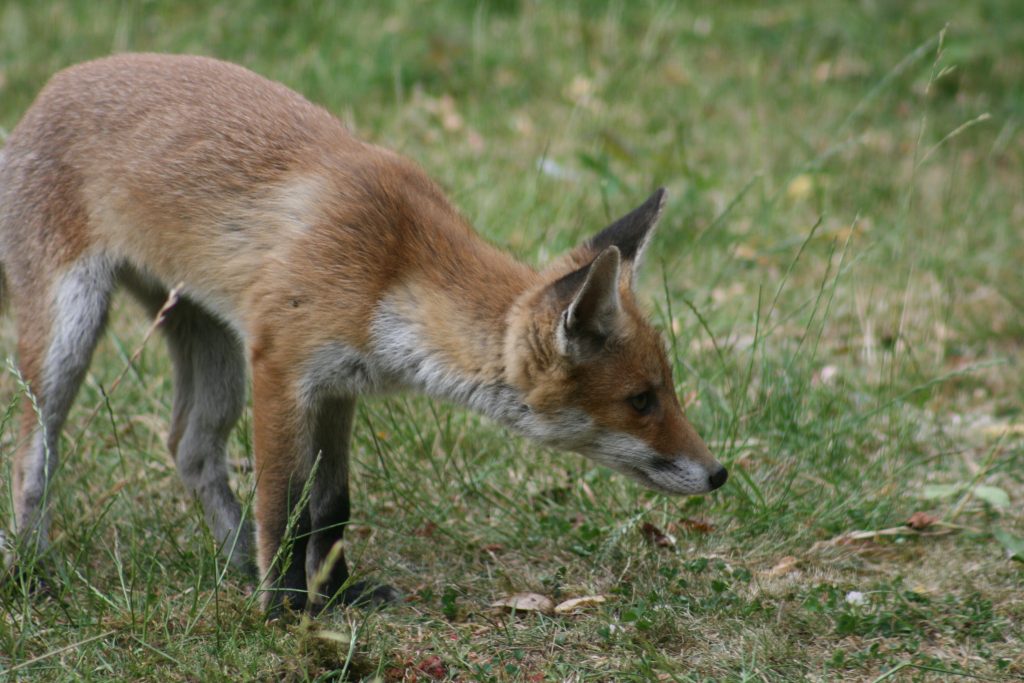 You can follow Michelle on Instagram: @msuttonartwork
*****
Now we follow Shaun Tuck on a short guided mindful walk through the Company Drinks garden, helping us notice and appreciate the tiny details.
Shaun Says: Looking after our mental health is an important part of life, and a great way to do it is to slow down. Nature can be very beneficial to the health of our minds and taking time to notice the details of where you are can bring more awareness and clarity. You can even do this if you can't get out, being slow and mindful in your home, using each sense to discover your surroundings.
Shaun is part of the core team behind Company Drinks; a local arts project-turned-drinks-making community enterprise, based in Barking Park. He leads the gardening, foraging and drinks-making activities with groups of local residents.
Connect with Company Drinks: Website,  Twitter, Instagram, Facebook.
*****
Lastly, Wallis Eates shows us how fun rain can be through the eyes of a child in the comic strip Pluviophile: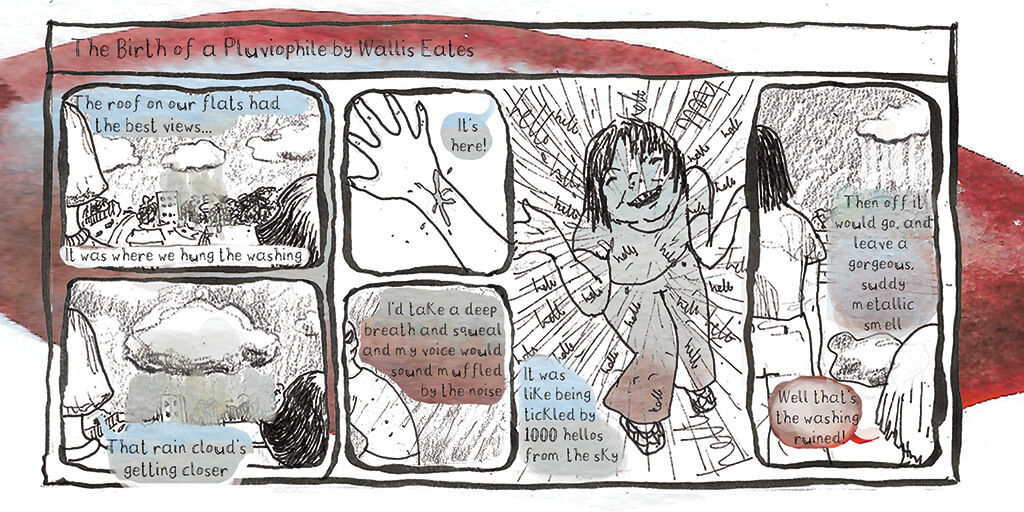 Visit Wallis's online shop – www.etsy.com/uk/shop/WallisEates
She is also involved with several initiatives:
Like An Orange – a graphic novel about brain injury and creativity funded by the Arts Council National Lottery and crowdfunding with publishers Unbound Books. To support, please visit here: www.unbound.com/books/like-an-orange
Wings – a visual storybook from prison. Coming soon. Please get in touch for more information. In the meantime, you can visit here: https://www.kickstarter.com/projects/littlemule/wings-a-make100-visual-storybook-from-prison
Wallis is also the London co-ordinator of Laydeez Do Comics – https://laydeezdocomics.wordpress.com/ 
Connect with them on Twitter: @laydeezdocomics
With lockdown allowing many of us to go on more frequent walks and take in more of our surroundings, I've picked up on a lot more of the beautiful nature right in front of me.