Monday Moments: Reworking Christmas 2020
Introduced by Holly King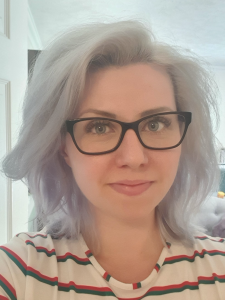 "Have a holly jolly Christmas, it's the best time of the year…" I sing to myself as I put up the Christmas decorations on a respectable date (I held out until 30th November). I put them up alone last year as well, as I live alone, so there's no change there; although I do hope to show off my decorations to more people, if only via Zoom. This year, as I transform my flat into my Christmas corner, I feel like I'm fighting off a blue, blue, blue, blue Christmas.
I love a Christmas song, especially one that has my name in it, that doesn't know whether there'll be snow, but agrees that cheer is most important. It's a double-edged sword this year, though, for my favourite part of the holiday is saying hello to friends I know and everyone I meet. If my enthusiasm could ever be infectious, it would be at Christmas. My cheer shines brighter than Rudolph's nose – but can you still see it, if it's inside?
And what about my love of gift gifting? Presents sent in the post aren't as personal, and this year, sparkly wrapping paper seems obtuse.
So, how do we celebrate Christmas in 2020? I know many people experience difficulties during this time of year, even before COVID, so perhaps this has allowed them a little respite in gift-giving; an external factor that allows others to understand how difficult and expensive gifts are.
This year, we've all revaluated what's really important, and it isn't things, it's people. People are the real gift I've been missing this year. People give life colour, not trinkets and gadgets (although I know I'm privileged enough to enjoy those too). So, I decided to create a new tradition: for every person I wished happy birthday to, I included a message about my favourite memory I had of them or told them how they had changed my life. I've only done it for three people so far, but each has been a success. I was so scared they would think I was hyperbolic or odd, storing up memories and placing too much emphasis on our interactions; or that they would just wish I had sent some money in a card. But you know what, surprisingly, people like to know they make a difference, that they've left an imprint on you.
So, if you're experiencing hardship in 2020, or want to give your gift that extra pizzazz because you're unable to spend time with those you love, perhaps give the gift of thoughtfulness. As creatives, we have the amazing ability to create gifts. How wonderful, to have a sketch, poem or piece of music created for you? How special, to have a one-of-a-kind present? And I don't believe they have to be commercial 'works of art'; a riff, a caricature, a limerick, a gesture, is just as precious if it's done with love. My grandad probably can't remember any of the Christmas presents I've given him over the last decade (but booze and slippers are his usual request) but he's kept every one of the cards, poems and stories I've made for him since I was three, all signed and dated.
Creativity is boundless, unique and timeless. It's sparked from the relationship that only you and the recipient hold and is a truly honest way to express how important someone is.
This year, I'll continue my new tradition by garnishing my gifts with little Holly-thoughts, and promises of meeting up, of spending time with my loved ones, and eventually hugging away the cold this Christmas will bring, without them to hold.
Don't think I've forgotten about you, though, reader. Here's your early present (Santa said it's OK to open now): some photos of Dylan, who is clearly enjoying the festivities, and a Christmas greeting from us all at Pen to Print.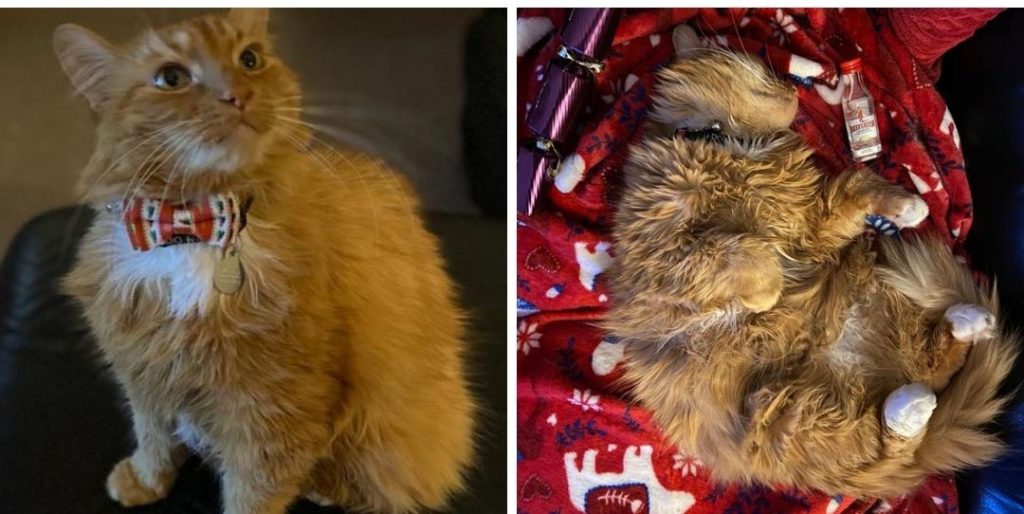 *****
Pen to Print team member Lisa Roullier has been thinking of how she will be adapting to Christmas this year:
A New Way Of Giving
Thinking about Christmas a few weeks back, I started to wonder how we would be getting out and purchasing gifts for family. I used to start really early (appreciating my organisational skills when the children were younger), but over the last few years, I've enjoyed drifting through Covent Garden with hubby – grabbing a cheeky gin or two, venturing to Spitalfields to see the window displays, feeling the winter chill but the warmth of the lights and shoppers looking forward to Christmas.
I'm not the best online shopper. Feeling, looking around and sizing up gifts, secretly loving the atmosphere of all the smells and songs is something I realise now that money cannot buy. Buying last-minute knick-knacks that people don't really need, nibbling chestnuts and trying to tackle carrying too many bags and the gift wrap rolls! Will Christmas 2020 feel the same?
This year, I've thought about what family may need instead of want and discovered a few different ways people will be gifting this year. Suggestions have covered food hampers with treats, as this could be luxury to a family requiring help from food banks. Supermarket gift cards are a less direct approach, and their own choices can be made or saved for a rainy day. Even putting together a hamper of fresh fruit and vegetables could be a godsend to another.
If money is tight, an idea of a free gift can sound a bit Scrooge-like, but it's much more personal and thoughtful than something shop-bought. Baking biscuits and cupcakes are a great gift, especially for grandparents from grandchildren. Offering to babysit, so parents can have a night to themselves, can be such a kind thing to do for those with busy lives. You could even pop over to see an elderly neighbour, introduce yourself and let them know you'd be happy to collect shopping or even walk their dog!
Someone came along to our Pen to Print writing workshop having been sent the ticket by a friend, who thought they might like to participate and had booked via Eventbrite. They really enjoyed it and have since returned to others. It may have been a free booking, but the thought gave them the encouragement to start writing.
Books and writing have been very popular during the lockdown, so perhaps the gift of a poem sent through the post (just the price of a stamp), or a book swap amongst friends would go down well. A memory jar is another idea: where you write down thoughts and build them up over time; especially after the year we've all had!
Due to pandemic restrictions, you'll need to check first, but the gifting of coats and jumpers to charity shops and homeless shelters during the winter months (or check out a few of the websites below for sending to charities), can make a real difference. While researching this article, I discovered many charities are not doing their normal shoebox collections or stocking appeals this year, but are asking for cash donations instead. Do ensure you donate to a reputable charity, ensuring your gift gets to those who need it most.
Wherever you are and whatever you do this Christmas, stay safe and look after each other!
https://www.salvationarmy.org.uk/christmas-present-appeal
*****
Next, Eithne Cullen tells us about a great tradition her family has introduced:
Charity Begins…
A few years ago, my family decided to change the way we gave Christmas presents by having a charity shop challenge. It was great fun and, if you didn't like what you got, you could send it back to the charity shop without guilt!
We had some exciting presents, including the large bear dressed as an Irish dancer who sang "When Irish Eyes Are Smiling" in a dreadful accent. My 'Charles and Diana' plate was a novelty, and I was particularly proud of the book I bought for my grown-up son: The Nativity, performed by hamsters in costume.
We didn't spend a lot and what we did spend went to charity. We had a lot of laughs opening the gifts we'd chosen for each other, too!
*****
Lastly, we hear from Write On!'s Michelle Sutton, who has been working hard with her family to adapt their Christmas festivities to keep everyone safe, while still coming together:
Christmas In The Garden
As with most people, 2020 will not be a 'normal' Christmas for us. Usually, we'd see my brother and his family either Christmas Eve or Boxing Day, and on Christmas Day we'd have my grandparents and my cousin over for dinner around the table in our living room with presents, crackers and games.
This year, however, me and Mum have been planning how to have a physically-distant Christmas without putting the grandparents at risk. I know that, since we started planning, the government has brought in the so-called 'five-day Christmas break', and despite there being three households involved, we are choosing to ignore this for personal reasons and will not be going inside or getting closer than two metres. Mostly, we'd rather continue as we have been and keep Nan and Grandad as safe as possible – especially with the vaccine on its way.
So, this means taking Christmas to their house, or rather, their garden.
Our "COVID Christmas" will, hopefully, consist of:
Decorations
My grandparents have alley access to their back garden and we have a key, so the plan is to go round a couple of days before and decorate their veranda with tinsel, lights and even a small tree, with Christmas music playing softly from a portable stereo.
Designated Seating
To add an element of fun and silliness, we're going to set it out like an outdoor restaurant. Three tables – over two metres apart – individually set up, with tablecloths, crackers and a pile of presents (which will have been in quarantine beforehand, just in case). The grandparents at one table, us at another and my cousin at a third.
A Single-Course Dinner
Usually, we have three courses, but as we want to limit the duration of our visit and we will be outside, we've decided to just have a main course. It'll be cooked at our house and each person's dinner will be carefully placed in separate dishes (me and Mum have researched everything from bags to foil pots to best keep them heated during the drive over – it's barely ten minutes). Everyone will supply their own plate and cutlery, and me and Mum will PPE up to provide waiter service.
Games At A Distance
Lastly, we would normally play a range of board games and quizzes. This year, we'll probably play a couple of pub quizzes, with everyone having their own notebook and pen. I was tempted to dig out my easel and try Pictionary on it but that might get too noisy.
It might not be the same. There might be no clinking of glasses, pulling of each other's crackers (unless you live together), kissing, hugging, crowding round the table for a heated game of Trivial Pursuit, but it will be something to remember. To look back on and be thankful that it was a one-off. One year out of many that was… strange and slightly different, but still fun!
Of course, one thing that won't change will be trying to put decorations up in our house with two 'helpful' fluffy cats. They might not get fussed over by Nan and Grandad this year, or get to open presents with my nieces, but Fiver and Copper will still enjoy Christmas… and climbing the tree.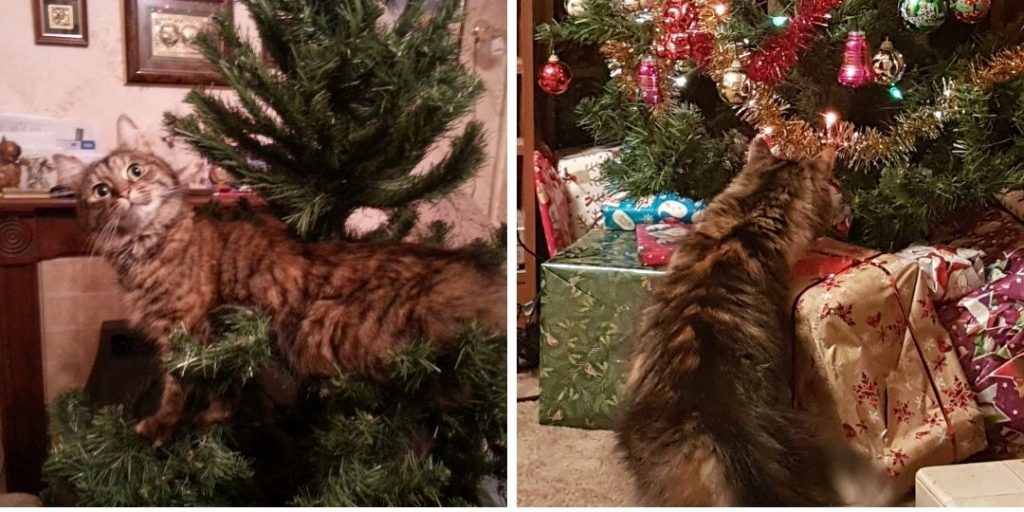 Connect with Michelle on Instagram: @msuttonartwork and Twitter: @lm_towton
*****
What different ways of gift-giving are you thinking of for this year? Let us know on Twitter and spread the creativity by tagging @pen_to_print and @kinghols. I'll be the first of the team here at Write On! Extra to wish you and your family a Holly Jolly Christmas, this year.
*****
Issue 6 of Write On! Magazine is out now and available to read online.
This year, we've all revaluated what's really important, and it isn't things, it's people. People are the real gift I've been missing this year.