Saturday Spotlight: New Book Releases January 2023
By Claire Buss, Deputy Editor, Write On! 
At Write On! and Pen to Print, we want to help connect authors and readers, playwrights and audiences, so we've created a Spotlight page on the last Saturday of the month, showcasing some of the exciting new reads and plays available. The curated list is based on books and plays that you send us, so if you're an author or a playwright and you'd like your book or play in the spotlight, reach out to us at pentoprint@lbbd.gov.uk. Whether you're an indie author, with a small press or mainstream publisher, established or brand new playwright, we'd love to hear from you and shine a light on your new work.
Write On! offers other opportunities for writers as well. If you'd like us to feature an extract from your book or a short story, please send the extract, book cover and blurb to pentoprint@lbbd.gov.uk with the subject: Write On! Showcase (ensuring you have your publisher's permission, of course).
Pen to Print are also looking for short videos from people reading a passage from their favourite book, or authors reading extracts from their own books. These videos will be featured on the Pen to Print YouTube channel and across our social media. Please send in your videos or links to pentoprint@lbbd.gov.uk with the subject: Video Stories.
*****
Myth & Magic Podcast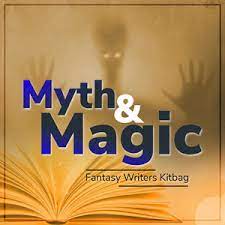 Folklore and fantasy themes aimed at creative writers. To start writing stories and challenge your brain with exciting ideas, dip into this kitbag. Learn how fantasy worlds draw on real-world history, mythology and folklore. There's weekly news from the world of fantasy fiction, too, plus fabulous creatures, studies on folk tales, nature fables and lots more mythical, magical fun. Available on Spotify.
*****
Can't Wait To Leave
Meet Ryan. 19 (but young for his age). School drop-out (but smart). Turkey sandwich enthusiast (365 days a year). Absolute stunner (no addendum). He's new in town, and all he wants to do is check out. The hard part is coming up with an exit plan. When the one person he thought he could rely on ups and leaves, Ryan finds himself adrift in a city he still hasn't learned to like, looking for direction.
*****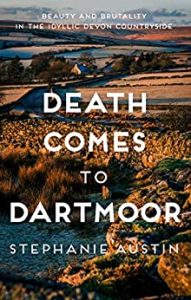 When Juno Browne returns to the picturesque Dartmoor town of Ashburton after a brief holiday, she's relieved to find that no one has been murdered while she was away.
Though uncharitable friends suggest the quiet was simply due to her absence. Just as she's settling back into her routine at the antiques shop and as domestic helper and dog walker, the brutal killing of local journalist Sandy Thomas shocks the town.
When it becomes clear that one of Juno's friends has managed to catch the killing on camera, Juno is swept up into a fresh murder inquiry. What was Sandy really investigating on the night she was killed? With a spate of dog kidnappings to contend with as well, the Devon countryside never felt less tranquil, and inevitably means Juno's amateur sleuthing skills will be called upon once again .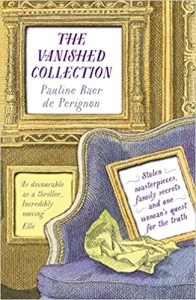 It all started with a list of paintings.
There, scribbled by a cousin she hadn't seen for years, were the names of the masters whose works once belonged to her great-grandfather, Jules Strauss: Renoir, Monet, Degas, Tiepolo and more. Pauline Baer de Perignon knew little to nothing about Strauss, or about his vanished, precious art collection.
But the list drove her on a frenzied trail of research in the archives of the Louvre and the Dresden museums, through Gestapo records, and to consult with Nobel laureate Patrick Modiano. What happened in 1942? And what became of the collection after Nazis seized her great-grandparents' elegant Parisian apartment?
The quest takes Pauline from the Occupation of France to the present day, as she breaks the silence around the wrenching experiences her family never fully transmitted, and asks what art itself is capable of conveying over time.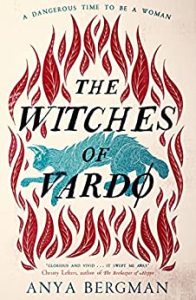 They will have justice. They will show their power. They will not burn.
Norway, 1662. A dangerous time to be a woman, when even dancing can lead to accusations of witchcraft. After recently widowed Zigri's affair with the local merchant is discovered, she is sent to the fortress at Vardø to be tried as a witch.
Zigri's daughter Ingeborg sets off into the wilderness to try to bring her mother back home. Accompanying her on this quest is Maren – herself the daughter of a witch – whose wild nature and unconquerable spirit gives Ingeborg the courage to venture into the unknown, and to risk all she has to save her family.
Also captive in the fortress is Anna Rhodius, once the King of Denmark's mistress, who has been sent in disgrace to the island of Vardø. What will she do – and who will she betray – to return to her privileged life at court?
These Witches of Vardø are stronger than even the King. In an age weighted against them, they refuse to be victims. They will have their justice. All they need do is show their power.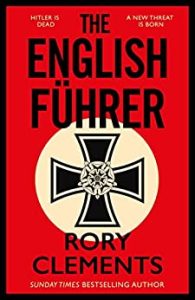 Autumn 1945 – Off the east coast of England, a Japanese sub surfaces, unloads its mysterious cargo, then blows itself to pieces.
Former spy Professor Tom Wilde is enjoying peacetime in Cambridge, settling back into teaching and family life. Until a call from senior MI5 boss Lord Templeman brings him out of retirement.
A nearby village has been locked down by the military, its residents blighted by a deadly illness. No one is allowed in or out.
There are rumours the Nazi machine is still operational, with links to Unit 731, a notorious Japanese biological warfare research laboratory. But how could they possibly be plotting on British soil – and why?
What's more, Wilde and Templeman's names are discovered on a Gestapo kill list. And after a series of assassinations an unthinkable question emerges: could an Englishman be behind the plot?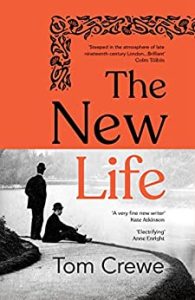 Two Victorian marriages, two dangerous love affairs, one extraordinary partnership…
London, 1894. After a lifetime navigating his desires, John, married to Catherine, has met Frank. Meanwhile Henry's wife Edith has fallen for Angelica.
A shared vision for the future brings John and Henry together to write a revolutionary book in defiance of convention and the law.
Their daring book threatens to throw John and Henry, and all those around them, into danger. How far should they go to win personal freedoms? And how high a price are they willing to pay for a new way of living?
Available to buy here
Connect with Tom Crewe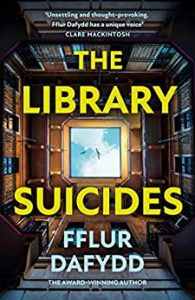 You can get in. But you can't get out. Welcome to the library…
Twins Ana and Nan are lost after the death of their mother. Everyone knows who drove Elena, the renowned novelist, to suicide – her long-term literary critic, Eben. But the twins need proof if they're going to get revenge.
Desperate to clear his name, Eben requests access to Elena's diaries at the National Library where the twins work, and they see an opportunity. With careful planning, the twins lock down the labyrinthine building, trapping their colleagues, the public and, most importantly, Eben inside. But as a rogue security guard starts freeing hostages, the plan unravels. And what began as a single-minded act of revenge blooms into a complex unravelling of loyalties, motives and what it is that makes us who we are.
Available to buy here
Connect with Fflur Dafydd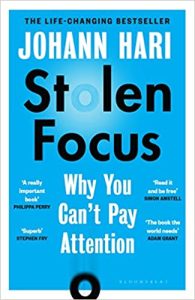 Is your ability to focus and pay attention in free fall?
You are not alone. The average office worker now focuses on any one task for just three minutes. But it's not your fault. Your attention didn't collapse. It has been stolen.
Internationally bestselling author Johann Hari shows 12 deep factors harming our focus. Once we understand them together, we can take back our minds.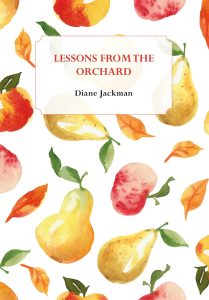 Lessons From The Orchard is the title sequence of poems charting changes in farming after the Second World War.
The backdrop of a burnt-out sixteenth-century steward's house, surrounding horse-worked fields is ever-present in these poems of childhood swings, games of cricket, the shifting dynamic of three children.
The thread of family histories and the effect of the past on the present runs through this book, but more immediate concerns emerge in the sequence Threat Of Water, dealing with coastal erosion and changing river landscapes, opening with The River Is Finally Tamed about the River Lea.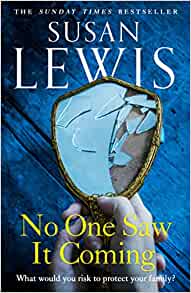 Secrets lie at the heart of every family.
When the unthinkable happens, Hanna's world is crumbling.
An unimaginable crime has been committed, and everyone's looking for someone to blame. Her loved ones are under suspicion.
Now Hanna must work out who is threatening her family – before it's too late.
No one could have seen this coming…
We like to think we can determine the path our life takes, but events rarely unfold the way we plan for or expect.
In this international bestseller, former forest monk Björn Natthiko Lindeblad draws on his humbling journey towards navigating uncertainty helping you, with kindness and good humour, to:
– Let go of the small stuff
– Accept the things you cannot control
– Manage difficult emotions
– Find stillness at busy times
– Face yourself – and others – without judgment
Infusing the everyday with heart and grace, this is a wise and soothing handbook for dealing with life's challenges.
Available to buy here
Connect with Björn Natthiko Lindeblad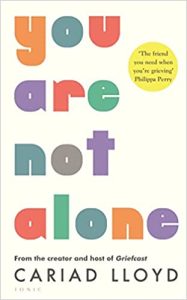 Welcome to the club.
I'm still here now, all these years later. You don't leave once you've joined; it's a life membership. Grief eases and changes and returns but it never disappears.
But you will be OK. Somehow you will be.
When Cariad was just 15, her dad died. She became the person-whose-dad-had-died: a mess of emotions and questions; a grief-mess.
Years later, she began trying to unravel this tightly wound grief. What had happened? What effect had it all had on who she was? She started Griefcast, the podcast that talks openly, honestly and, at times, cheerfully about life's most difficult moment: its end.
Inspired by her own grief mistakes and lessons, and from the profound and witty insights from her incredible guests – including Philippa Perry, Reverend Richard Coles, Isabel Allende, Nish Kumar and Marian Keyes – Cariad provides a road map for all of us. For anybody who has felt lost in grief, who wants to help someone struggling, or just wants to understand this life a little better. You are not alone.
Available to buy here
Connect with Cariad Lloyd
Lux has lost everything when Else finds her, alone in the woods.
Her family, her lover, her home – all burned. The world is suspicious of women like her. But Lux is cunning; she knows how to exploit people's expectations, how to blend into the background. And she knows a lot about poisons.
Else has not found Lux by accident. She needs her help to seek revenge against the man who wronged her, and together they pursue him north. But on their hunt they will uncover dark secrets that entangle them with dangerous adversaries.
From the snowy winter woods to the bright midnight sun, from lost and powerless to finding your path, Now She Is Witch conjures a world of violence and beauty – a world where women grasp at power through witchcraft, sexuality and performance and most of all through throwing each other to the wolves.
Available to buy here
Connect with Kirsty Logan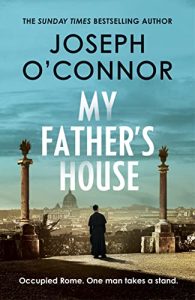 When the Nazis take Rome, thousands go into hiding. One priest will risk everything to save them.
September 1943: German forces occupy Rome. SS officer Paul Hauptmann rules with terror.
An Irish priest, Hugh O'Flaherty, dedicates himself to helping those escaping from the Nazis. His home is Vatican City, a neutral, independent country within Rome where the occupiers hold no sway. He gathers a team to set up an Escape Line.
But Hauptmann's net begins closing in and the need for a terrifyingly audacious mission grows critical. By Christmas, it's too late to turn back.
Based on a true story, My Father's House is a powerful thriller from a master of historical fiction. It is an unforgettable novel of love, sacrifice and what it means to be human in the most extreme circumstances.
A moving, deeply researched account of survivors' experiences of liberation from Nazi death camps and the long, difficult years that followed.
When tortured inmates of Hitler's concentration and extermination camps were liberated in 1944 and 1945, the horror of the atrocities came fully to light. It was easy for others to imagine the joyful relief of freed prisoners, yet for those who had survived the unimaginable, the experience of liberation was a slow, gruelling journey back to life.
In this unprecedented inquiry into the days, months and years following the arrival of Allied forces at the Nazi camps, a foremost historian of the Holocaust draws on archival sources and especially on eyewitness testimonies to reveal the complex challenges liberated victims faced and the daunting tasks their liberators undertook to help them reclaim their shattered lives.
Historian Dan Stone focuses on the survivors―their feelings of guilt, exhaustion, fear, shame for having survived, and devastating grief for lost family members, their immense medical problems, and their later demands to be released from Displaced Persons camps and resettled in countries of their own choosing. Stone also tracks the efforts of British, American, Canadian and Russian liberators as they contended with survivors' immediate needs, then grappled with longer-term issues that shaped the postwar world and ushered in the first chill of the Cold War years ahead.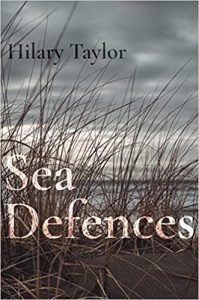 Rachel, a trainee vicar struggling to bond with her flock in the coastal town of Holthorpe, learns the terrifying power of the North Sea when her six-year-old daughter goes missing on the beach.
Meanwhile Mary, a defiant and distrustful loner, is fighting her own battle against nature as the crumbling Norfolk shoreline brings her clifftop home ever closer to destruction.
Both scarred by life, the two women are drawn into an unlikely friendship, but Mary's misfit son Adam is nursing a secret. For Rachel, it will subject her battered faith to its greatest test: will she be strong enough to forgive?
In her taut, lyrical debut novel, Hilary Taylor weaves the bleak power of the East Anglian winter into a searingly honest psychological drama, as gripping as any thriller.
Available to buy here
Connect with Hilary Taylor
The night before. Rupert's 30th is a black tie dinner at the Kentish Town McDonald's – catered with cocaine and Veuve Clicquot.
The morning after. His girlfriend Clemmie is found murdered on Hampstead Heath. All the party-goers have alibis. Naturally.
This investigation is going to be about Classics degrees and aristocrats, Instagram influencers and who knows who. Or is it whom? Detective Caius Beauchamp isn't sure. He's sharply dressed, smart, and as into self-improvement as Clemmie – but as he searches for the dark truth beneath the luxury, a wall of staggering wealth threatens to shut down his investigation before it's begun.
Can he see through the tangled set of relationships in which the other half live, and die, before the case is taken out of his hands?
Available to buy here
Connect with Charlotte Vassell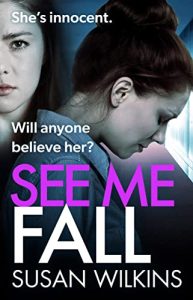 Two sisters in conflict since childhood clash over the truth.
A brutal assault.
When Emma wakes up naked and bruised in a strange apartment with no memory of how she got there, she knows she's been raped. Fearing her assailant is still there, she flees. Her older sister, Rachel, a senior detective and head of the Major Investigations Team, persuades her to go to the police.
DS Jo Boden is called in to investigate the crime, and the pressure is on to handle the case with sensitivity.
An inexplicable murder…
But as the police inquiry unfolds, Rachel suspects Emma is lying. The business partner of Rachel's husband is found murdered, and Emma becomes a suspect.
A family ripped apart…
Can Emma and Rachel overcome their mutual distrust and confront a chilling threat that could wreck both their lives?
Available to buy here
Connect with Susan Wilkins
Remember, if you're an author and you'd like to see your book in our Saturday Spotlight, email: pentoprint@lbbd.gov.uk and send us the details of your new novel.

For details of Penguin RandomHouse new releases, visit their website here.
For details of Hachette new releases, visit their website here.
For details of HarperCollins new releases, visit their website here.
For details of PanMacmillan new releases, visit their website here.
For details of Simon & Schuster new releases, visit their website here.
Disclaimer: Amazon links are given for ease but please remember there are a number of other online retailers operating, including hive (which helps to support independent book shops), Kobo, Apple Books, Google Play and Nook as well as online stores for bookstores such as Waterstones, Barnes & Noble and WHSmiths. 
We want to help connect authors and readers, so our Saturday Spotlight page showcases some of the exciting new reads available each month.