Saturday Spotlight: New Book Releases July 2022
By Claire Buss, Deputy Editor, Write On! 
At Write On! and Pen to Print, we want to help connect authors and readers, playwrights and audiences, so we've created a Spotlight page on the last Saturday of the month, showcasing some of the exciting new reads and plays available. The curated list is based on books and plays that you send us, so if you're an author or a playwright and you'd like your book or play in the spotlight, reach out to us at pentoprint@lbbd.gov.uk. Whether you're an indie author, with a small press or mainstream publisher, established or brand new playwright, we'd love to hear from you and shine a light on your new work.
Write On! offers other opportunities for writers as well. If you'd like us to feature an extract from your book or a short story, please send the extract, book cover and blurb to pentoprint@lbbd.gov.uk with the subject: Write On! Showcase (ensuring you have your publisher's permission, of course).
Pen to Print are also looking for short videos from people reading a passage from their favourite book, or authors reading extracts from their own books. These videos will be featured on the Pen to Print YouTube channel and across our social media. Please send in your videos or links to pentoprint@lbbd.gov.uk with the subject: Video Stories.
*****
Eat The Storms Podcast

Eat The Storms is a Poetry Podcast for all poets, regardless of the stages of their career, to share their voices. This international podcast is hosted and produced by Irish poet Damien B. Donnelly. It's available on Spotify, Apple, Anchor, Google, Podbean, Breaker, CastBox, OverCast, PocketCast, Podcast Addicts, PlayerFM, Radio Public and many more platforms, with new episodes airing every Saturday at five pm. There are over 60 episodes available to listen to, featuring over 300 guest poets from around the world. Season Five began in May 2022.
Visit eatthestorms.com directly, or find them on your preferred podcast app.
*****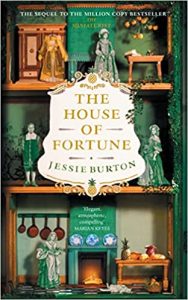 Set in the golden city of Amsterdam in 1705, this is a story of fate and ambition, secrets and dreams, and one young woman's determination to rule her own destiny.
Thea Brandt is turning 18, and is ready to welcome adulthood with open arms. At the theatre, Walter, the love of her life, awaits her. But at home, in the house on the Herengracht, winter has set in – her father Otto and Aunt Nella argue endlessly, and the Brandt family are selling their furniture in order to eat. On Thea's birthday, also the day that her mother Marin died, the secrets from the past begin to overwhelm the present.
Nella is desperate to save the family and maintain appearances and to find Thea a husband who will guarantee her future. So, when they receive an invitation to Amsterdam's most exclusive ball, she is overjoyed – perhaps this will set their fortunes straight. And indeed, the ball does set things spinning: new figures enter their life, promising new futures. Their fates are still unclear, though, and when Nella feels a strange prickling sensation on the back of her neck, she wonders if the miniaturist has returned for her…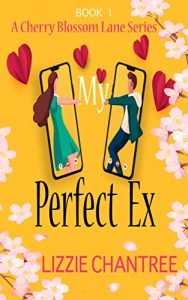 Poppy Marlowe, a mental health advocate, moves into Cherry Blossom Lane to escape her past and build a future with her gorgeous, but troublesome, boyfriend, Dylan.
Dylan lives in the house across the street. But his reputation as a heartbreaker is legendary and Poppy reluctantly decides that she must walk away to protect her heart.
Poppy's friends think she is perfect for go-getter Jared, who's ready to step into Dylan's shoes and whisk her into his glamorous world.
Taking a chance on happiness is harder than Poppy imagined. Can she let go of her past and allow herself to fall in love with the same man again, or should she step into the limelight and walk towards a dazzling life with someone new? A deliciously romantic story of friendship and second chances at love.
Available to buy here
Connect with Lizzie Chantree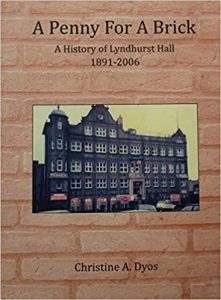 A comprehensive history of Lyndhurst Hall in Hampstead, from its inception in 1888 to its destruction in 2006.
The book chronicles the fortunes of the Hall, originally built as a Victorian Mission by the Lyndhurst Road Congregational Church in Hampstead. It was sold to St. Pancras Council in 1964 and used as a local Community Centre. Then in 2006 it was sold again and demolished to make way for housing.
The author brings a unique insight into the history of the building. Her family lived there for 22 years, as her father, Alex Dyos, was caretaker between 1964-1986. It contains a 42-page appendix listing all the activities which took place in the building over its 112 years of serving the community. This includes: Boys' Brigade, Boys' Club, Camden Workers Social Club, Girls' Clubs, Mens' Club, The Nursery, Pop Star rehearsals, St. Pancras Amateur Boxing Club and The Youth Club.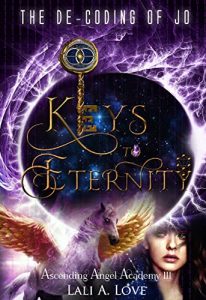 A Phantom Cult.
A Shattering Deception.
A Powerful Prophecy.
Lust, greed, destruction. Humanity has fallen into an inverted matrix. Menacing energy vampires are hunting Jo's best friends and siphoning the souls of StarSeeds. To save everyone she loves from extinction, Jo must collapse the false Phantom timeline using Stargate portals and time hop into the ancient Age of Lemuria.
Jo and Alicia reunite with Roma and meet the legendary mythical Warriors. They trek through the enchanted Luminary Realms to fulfill the violet flame prophecy of the seven Eternal Archive Spheres. As the Plague of Chaos descends on innocence, the chosen Master Alchemist must embody Metatron's organic keys to resurrect the modern timeline.
Available to buy here
Connect with Lali A. Love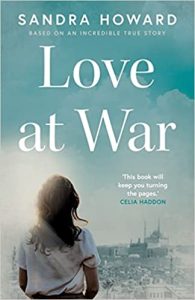 In March 1940 Laura boards a ship and travels through the torpedoed waters of the Mediterranean to chase after Harry, whom she has fallen in love with.
He was out in Uganda, but has joined up to fight with the King's African Rifles. Will she succeed in her quest?
Strong-willed and proudly independent, Laura has many dramatic life-changing upheavals to face on the way to Uganda and beyond.
Love At War is based on a true story: the loves, dramas and losses of a resourceful, exceptional girl.
Available to buy here
Connect with Sandra Howard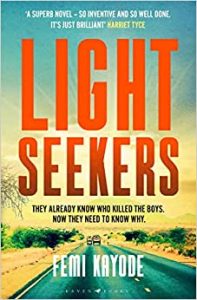 When three young students are brutally murdered in a Nigerian university town, their killings  –and their killers  – are caught on social media. The world knows who murdered them. What no one knows is why.
As the legal trial begins, investigative psychologist Philip Taiwo is contacted by the father of one of the boys, desperate for some answers to his son's murder. But Philip is an expert in crowd behaviour and violence, not a detective, and after travelling to the sleepy town that bore witness to the horror, he soon feels dramatically out of his depth.
Will he finally be able to uncover the truth of what happened to the Okriki Three?
Available to buy here
Connect with Femi Kayode
I didn't kill her. Trust me.
When Amy Blahn died on a London rooftop, Layla Mahoney was there. Layla was holding her. But all she can say when she's arrested is: "It was Michael. Find Michael and you'll find out everything you need to know."
The problem is, the police can't find him. They aren't even sure he exists.
Layla knows she only has 48 hours to convince the police that bringing in the man she knows only as 'Michael' will clear her name and reveal a dangerous game affecting not just Amy and Layla, but her husband Russell and countless others.
As the detectives begin to uncover the whole truth about what happened to Amy, Layla will soon have to decide how much of that truth she can risk being exposed.
Available to buy here
Connect with Imran Mahmood 
Remember, if you're an author and you'd like to see your book in our Saturday Spotlight, email: pentoprint@lbbd.gov.uk and send us the details of your new novel.

Further Links
For details of Penguin RandomHouse new releases, visit their website here.
For details of Hachette new releases, visit their website here.
For details of HarperCollins new releases, visit their website here.
For details of PanMacmillan new releases, visit their website here.
For details of Simon & Schuster new releases, visit their website here.
Disclaimer: Amazon links are given for ease but please remember there are a number of other online retailers operating, including hive (which helps to support independent book shops), Kobo, Apple Books, Google Play and Nook as well as online stores for bookstores such as Waterstones, Barnes & Noble and WHSmiths. 
We want to help connect authors and readers, so our Saturday Spotlight page showcases some of the exciting new reads available each month.