Showcase: It Was Meant To Be + The Questioner + I Made Friends With The Tornado + The Woman Across The Room + Mikvah
By Haley Pittman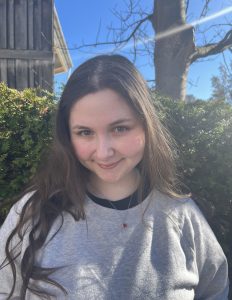 In the second week of May, the voices we hear continue to echo as loud as in the first. Many occurrences, including the beginning of the Foster Care Fortnight, remind us to actively listen to the voices of those who are overlooked and forgotten. The thought-provoking pieces of work I have selected for this Showcase illuminate highs, lows, thoughts, and rebirth. Each selection links to our theme with the writers' words connecting in a powerful way.
To raise awareness of the Fostering Campaign, I'd like to start the showcase with a piece of short fiction by George Tidbury.
It Was Meant To Be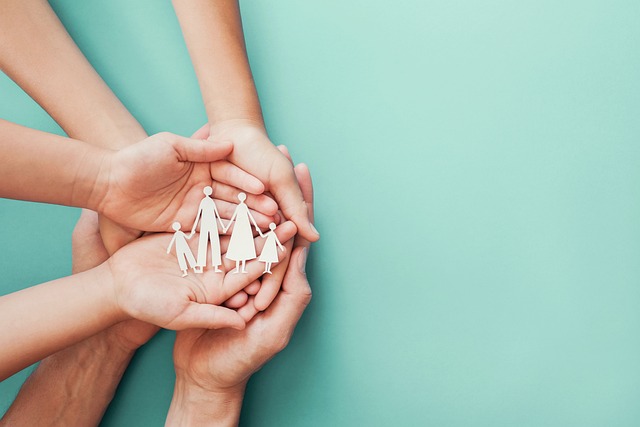 In 1990, my wife and I were approved to foster for our Local Authority, The London Borough of Barking and Dagenham (LBBD). We did this for 16 years. We were approved to foster children in our home, from newborns to three years of age. During those years, we were involved with some of the Borough's high-profile cases. We fostered many children that came into care and worked with the families of these children in our home.  In the 90s, there were no contact centres for parents wanting contact with their child, or children. Contact for parents was held in the Foster Carer's family home, under supervision. During our 16 years of fostering, we fostered over 60 children; of those, 12 were adopted from us and the remainder, after working with the families and Social Services, returned to their parents.
This is just one story from our eventful years of fostering; years that changed our family forever.
At the time we were fostering two children aged two. One morning, we found a local newspaper that was not our local paper in the letterbox. It was from a neighbouring borough.  The front-page headline was: Baby In Pushchair, Pushed Onto The A12 Road Late At Night. It stated that a three-month-old baby in her pushchair had been pushed onto the busy A12 in the early hours of the morning. A young driver spotted what he thought was a dustbin in the road and slammed on his breaks to avoid it. When he went to investigate, he discovered a young baby in a pushchair. Even now, after so many years, we have no idea why this newspaper was placed though our door.
A couple of weeks later, while my wife and I were out shopping with our two foster children, we received a telephone call from the foster and adoption team, asking if we'd take in a three-month-old baby from another Borough, but warned us she was a 'screamer' and had been placed with two different carers in as many weeks, as they could not cope with the screaming.   The rules stated a child in care could not be moved to three different placements. Even with this in mind, we agreed to take the baby in, meeting the Social Worker and carer at our home.
On returning home, we met the Social Worker and the carer who was holding our new charge and, after a quick outline of the baby's routine, the carer handed her to my wife, Pat. At the time, I didn't notice her reaction; she was rather keen for the Social Worker and the carer to leave. Directly they left, Pat phoned our Social Worker, telling her there was something seriously wrong with the baby, asking whether she could she organise an appointment with a paediatrician as soon as possible. This was arranged for the next day at a local hospital.
On meeting the paediatrician, he asked Pat what she thought was wrong with the baby. Pat produced a list from her pocket and handed it to the doctor. He asked how long she'd had the baby in her care. She replied: "Yesterday at three o'clock."He told her to lay the baby on the couch and remove her nappy. Pat explained the baby felt stiff when holding her and then she'd become limp, like a rag doll. Pat had noticed a high arched palate, which meant she couldn't get her milk from the bottle. The screaming was because she was constantly hungry, as she couldn't suckle.
Within the next few weeks, the baby attended a large number of medical appointments, including at Great Ormond Street Children's Hospital. She was diagnosed with Cerebral Palsy, Quadriplegia and High Arched Palate. This diagnosis enabled us to request the appropriate equipment and medial attentionSocial Services could provide while the baby was in our care. Over the following  two years, Social Services via their legal department and Social Workers worked towards a Full Care Order on the baby, which they obtained, and began to look for families to adopt our charge.
For nearly two years, our family cared for her, meeting all her needs and loving her to bits.  Our sons said to us the baby was too precious to be adopted out of our family, and that, whoever adopted her would have to learn to care for her, as we had learned to do – and we were still learning! Eventually, we told Social Services we wanted to adopt this baby.
Our application was accepted and the baby remained in our care while we were vetted to be the adoptive family for her. This took nine months and on 6th April 2001 we attended the County Court and after a short hearing, Charlotte became our daughter.
Charlotte is now a 25-year-old young lady and the jewel of the family. All her needs are met daily in our home by a selected team of carers. She gives our family so much pleasure and love.
Whoever posted the local paper though our door must have wanted us to know of that baby going into care. Whoever they were, we are eternally grateful!
© George Tidbury, 2023
*****
From short fiction to poetry, the next piece sent in by AJ Wilson questions its reader and allows us to listen in on the embedded apostrophe.
The Questioner
can I have a new dress?
can I go to the dance?
can I wear lipstick?
can I have a romance?
can I speak my mind?
am I getting through?
will you listen to my voice?
will you hear me true?
will you let me grow up?
will you let me breathe?
will you give me some space?
No – then, I think it's time to leave.
© AJ Wilson, 2023
*****
The next poem presents the voices of childhood and the interconnecting relationship it holds with nature.
I Made Friends With The Tornado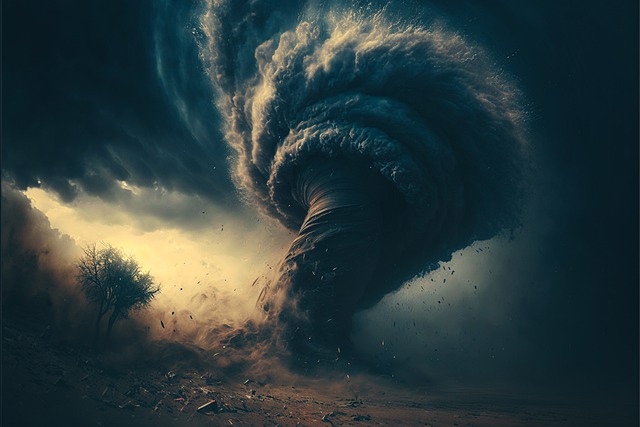 I made friends with the tornado,
because my imagination was vast.
I'd watch steel grey skies with reverence.
Her visits, my summer's constance.
There in the downburst of southern winds,
and trees of scattered matchsticks,
Gather around our rendezvous point.
Jagged arrows. Pointed explosion.
Truthfully the times I feared her wrath,
Were the times she was most forgiving,
Only after she's chewed up Earth,
She covers the wounds with rainbow band-aids.
My stormy friend has benevolent eyes,
But her justice is swift like no other.
For she was born of earthen sky.
Autumn affair and Spring lover.
© Katelyn Bowers, 2023
Connect with Katelyn on Instagram: @katelynmich_bowers
Note from the author: "This is a poem expanding on the comfort I've developed from the fear I had of tornados as a child."
*****
From younger voices to older voices, the next work I would like to share with you is from Jess Webb.
The Woman Across The Room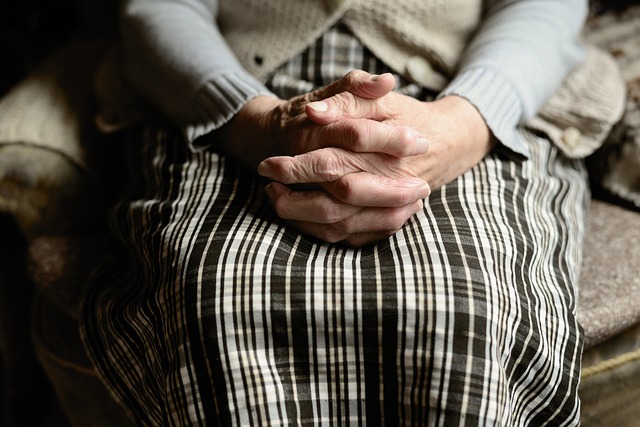 The scrawny woman sits across the room.
I know who she is, yet I barely recognize her.
Her clothes look heavy on her frail body,
as the armchair swallows her up.
The thief stole her gradually,
Chipping away fragments at a time,
So we didn't notice she had been taken.
Until it was too late.
The thief took her mobility first.
So she shuffled and stumbled,
All while she silently fought back.
But eventually her legs gave up.
Then they went after her dignity.
She tried to hold her pride,
while strangers washed her wrinkled body,
And fed her like a newborn babe.
Soon after came her speech.
The conversations at dinner were silenced,
To just the clinking of cutlery,
And her laughs became winces.
Parkinsons stole my Grandmother,
And in return left an empty shell.
Who sits across the room like a piece of furniture.
And we just want her returned.
© Jess Webb, 2023
Connect with Jess on Instagram: @jesswebb.x
*****
The final poem is as intensely personal as the other pieces presented in this Showcase. To combine the voices on the inside and display a coherent identity, I'd like to share something I've written.
Mikvah
I'm in my Mikvah.
Now that the separation
From the water and my body,
Has left me spiritual.
The lady said, "you are fully kosher."
I feel it.
All the unclean touches
Embraced in warm mosaic tiles.
My hair once brittle,
Now ribbons of a natural source.
And the room wasn't cold.
I was warm when I got in.
The breath that I gasp
Is new.
I am clean.
And it only took seven days.
© Haley Pittman, 2023
Connect with me on LinkedIn: Haley Pittman
Note from the author: "Being Jewish in the Southern United States is identity not often represented in poetry. Mikvah was written for me, but its universal themes can resonate with everyone."
 *****
If you'd like to see your writing appear in the Write On! Showcase, please submit your short stories, poetry or novel extracts to: pentoprint.org/get-involved/submit-to-write-on/
Get your digital copy of Write On! Issue 16 here, or pick up a copy in local libraries and other venues. You can also find previous editions on our magazines page here.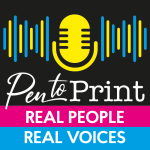 Hear extracts from Showcase in our podcast. Write On! Audio. Find us on all major podcast platforms, including Apple and Google Podcasts and Spotify. Type Pen to Print into your browser and look for our logo, or find us on Anchor FM.
*****
If you or someone you know has been affected by issues covered in our pages, please see the relevant link below for ​information, advice and support​: