Thoughtful Tuesdays: Keep Calm And..?
by Eithne Cullen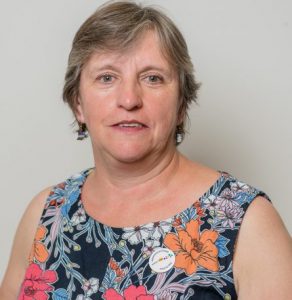 I'm excited to be editing this page on this 21st April, just two days before we celebrate |the birth of William Shakespeare. (Some argue and say the records say his baptism was 23rd April, so there's a little dispute, but most of us celebrate this day). I'd like to share one of his less well-known sonnets, which deals with restless thoughts, fatigue and separation. Some of it is relevant to the strange times we're in. I think this is a reassuring sonnet, especially for those of us who worry about our sleep; maybe we're anxious, or lying awake over-thinking things. Although I am so busy filling my days with exercise, gardening, writing and knitting, I sleep well these days.
This sonnet also fits so well with his week's theme of Keep Calm And…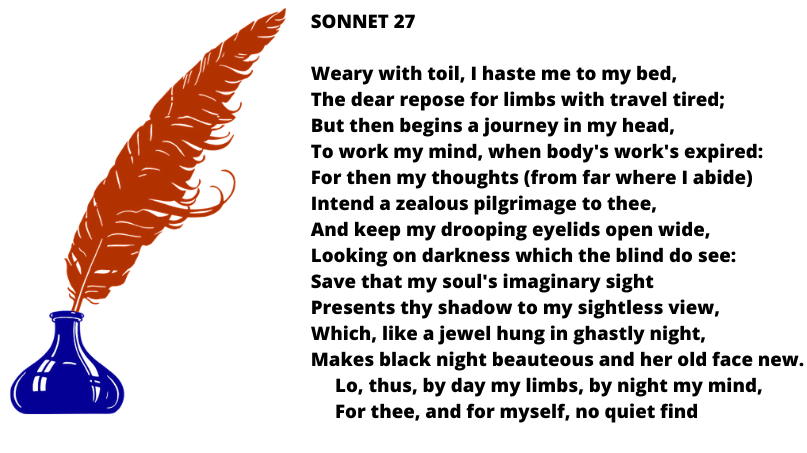 If, like me, you love the sound of poetry being read aloud, Patrick Stewart's daily reading of Shakespeare's sonnets has been a real delight. I'm happy to say Pen to Print has been posting them online every day, too.
Sir Patrick Stewart is reading a Shakespeare sonnet a day on Instagram.
Of course, it's also St George's Day. But who was St George?
He was born in Cappadocia, (Turkey).  His father was from Cappadocia and his mother was from Palestine. He is patron saint of lots of places and patron to a host of different people, including: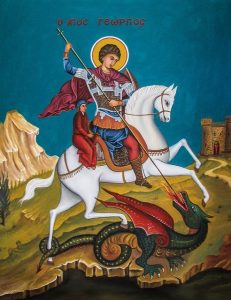 Soldiers, archers, cavalry, chivalry, farmers, field workers, Boy Scouts and butchers; of horses, riders and saddlers; and of sufferers from leprosy, plague and syphilis.
The many places proud to have him as the Patron Saint, other than England, include:
Portugal, Germany, Greece, Aragon, Catalonia, Georgia, Lithuania, Palestine and the cities of Moscow, Istanbul, Genoa and Venice.
He was celebrated by Shakespeare in the famous lines:
'I see you stand like greyhounds in the slips,
Straining upon the start. The game's afoot:
Follow your spirit; and, upon this charge
Cry God for Harry, England and St George!'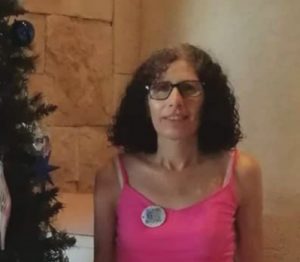 Nina Simon, my writing friend, is also the organiser of Write Next Door writing group in Redbridge Central Library (Redbridge is one of our Pen to Print partners) and has sent us a poem. In 'Altered Perspective', she has written about how living with Covid-19 has changed our views on life, our routines and even our sleep.
Altered Perspective
Beyond my sterilised bubble existence,
only rats and foxes scurry freely
through London streets without masks,
or measuring distance from other beings
unaware that every minute in nearby hospitals
another person dies.
Behind locked doors
we live a virtual existence
clinging to invisible life lines
that connect us remotely
to family, friends, work, news.
I want to cradle my screen
each time I speak to my daughter,
shut in her own isolation in North London,
relieved, each time I hear reports from New York
that she is with her fiancé and not alone in Queens.
I navigate zoom, whatsapp, facebook
scrub my house clean,
my new mantra 'wash your hands'
each time my son-in-law walks through the front door
after a shift at the police station.
Soap and anti-bacterial spray
are my new best friends
and I thank fate that I live in a house I love
with a pretty garden,
not in a tiny flat or homeless in bed and breakfast.
I'm warm, dry, plenty of food to eat
and even toilet rolls,
People had it worse in the second world war,
over six million perished in concentration camps,
millions more in combat.
In the dark hours of night,
when nightmare thoughts keep me awake,
the words of Khalil Gibran come to mind.
"Your house is your larger body.
It grows in the sun and sleeps in the stillness of the night; and it is not dreamless.
Does not your house dream? and dreaming, leave the city for a grove or hill-top?"
Perspective shifts
and I fly on the wings of sleep.
****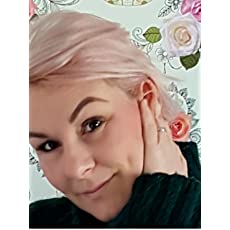 Julie Sanford is a writer who has worked with Pen to Print in the past. Her novels are mostly psychological woman's fiction/coming-of-age/self-discovery books.
She's written a piece for Write On! Extra (and people who live in the London Borough of Barking and Dagenham), which is reflective and touches the spirit of family life.
Keeping Calm In Lockdown
April 2020: in the future, this date will mean something.  Spring 2020 will be ingrained in our memories; the beginning of lockdown. How will we remember these times? As I'm writing this, I'm surrounded by bored children and an aged dog that looks at me with disdain, wondering why we insist on ruining his peace.
Adult escapes have been replaced with nights in, gardens hastily made summer-ready. Everyone that's anyone owns a fire pit now, right? The April nights are chilly. We had one night out of it before realising the smokeless fuel still smells; clinging to clothes and hair. However, for the first time in a long while, we have had some quality family time, playing quizzes and music games. The older children are playing with the younger. Garden games and trampolines are now a source of bonding and entertainment. I should explain before we get any further, that we are a large family. A total of nine of us live together, so a peaceful stress-free existence is practically non-existent. Seven children mean the front door is always opening and closing; the old dog still occasionally making a run for it, but, for now, for a small time at least, the door is silent. I know where everyone is and for the first time in forever, a small piece of me can relax. Yes, I have to break up a fight a second and yes my food bill is through the roof. My shopping experience is me in a paranoid state trying to avoid everyone's eye, convinced they are judging me for 'binge-buying' when actually, I'm trying to feed four hungry teenagers and three pre-teens with bottomless pits for a stomachs. The Wi-Fi is at straining point and the electric bill astronomical, but we are home, we are together and we are safe.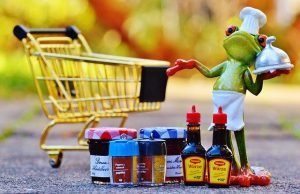 At this moment, I am going to try to embrace the family time. Who knows, in the future the children may connect the smell of fire smoke to the warm and safe glow of nostalgia for our family time. I am no oracle. Maybe tomorrow or the next day, the dynamics might have changed. I may be pulling my hair out and gagging for five minutes' peace. We are only human, right? Don't get me wrong; this is far from Utopia. What's the alternative, though, sick children? Sometimes, the bright side seems unobtainable. When you are in despair, there isn't always a bright side. But, as of now, I don't know the meaning of the word despair. Right now, we are still well. We have been asked to stay in, but my children are still healthy enough to eat the entire weekly provisions in one sitting. My husband is still well enough to complain he is bored every five minutes. He's my biggest kid by far! I am still well enough to sit at a make-shift desk while battling demands for drinks, replacing batteries, and writing this article.
I can't say I have achieved much in life. At forty, I am in the process of returning to school to try to get the qualifications I should have obtained when I was younger. I have a simple logic, one I use for most things, including my driving test. If he/she can do it, then so can I! If you want to use me as an example, then please do. If Julie, the forty-year-old mother of seven, can stay indoors with wayward children who rule the roost, then so can you. Let's do this together. It's a struggle, but we've been through worse, right? Meanwhile, I've just been faced with an unseasonal comment from my six-year-old: "Mum, I've just realised that the elves on the shelves use magic, but magic isn't real." I've opted to combat the question with vague disinterest. Feel free to use that too, when the questions get hard. "Erm, I dunno," seems to have got him off the scent. Fortunately, it works for him, though my five-year-old is a little brighter, and may have demanded a more in-depth response.
April 2020: The month I used my hard-won wisdom to attempt to help the borough by offering my biggest coping device.  If I can get through this, anyone can!
And finally…
While we're all keeping our spirits up and thanking those who are doing so much for us, the BBC has come up with an event. The Big Night In will take place on Thursday, April 23 at 7pm on BBC One.
Do remember the words of Ralph Waldo Emerson: "Nothing can bring you peace but yourself."  
Next week, we'll be thinking about keeping our heads in lockdown. I know many are finding writing is a healing process. If you have something you'd like to share, please do send it in to pentoprint@lbbd.gov.uk
Issue 4 of Write On! magazine is available now online. Click to read your copy.
April 2020: in the future, this date will mean something. Spring 2020 will be ingrained in our memories; the beginning of lockdown. How will we remember these times? As I'm writing this, I'm surrounded by bored children and an aged dog that looks at me with disdain, wondering why we insist on ruining his peace.