Thursday Connectors: Connections With Our Pets
By Farzana Hakim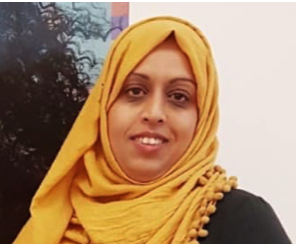 Hi, all. It's Farzana here, your host for Thursday Connectors. Today, we have a special edition celebrating our pets; something we seldom do as life, in one way or another, always gets in the way!
Even though our pets are a massive part of us and reside deep within our hearts and our households, we often fail to acknowledge and reflect on the hope and joy these animals bring to us. So today, in keeping with our overall theme of 'Hope', we're connecting with animal lovers everywhere to spread some cheer during these gloomy, grey days of Lockdown 2 here in the UK.
We start with a trip to a busy household in East Ham,  where I grew up. From as far back as I can remember, my family has never had a day without having a pet in the house: from cats, puppies, guinea pigs, rabbits, parrots and fish, we've raised and loved them all. Our love for animals is probably hereditary, because even my late grandparents were obsessed with them.
When I was five or six, we had a Mynah Bird, called Mynah (very original, I know, lol) and she was absolutely beautiful. She sang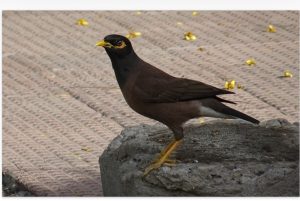 and spoke and made such a racket but she was our baby. My grandma adored her the most. I remember her always fussing over her food and her ever-changing, colourful moods. And if Mynah didn't scream for a bit, my grandma would worry, sit by her cage and talk her out of her birdie fit!
My heart feels heavy thinking back, because both Mynah and my grandma are no more  – but their memories sure are!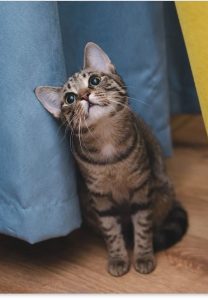 Then we had our cat Shehri, short for Sherni, meaning Tigress (again, very original. Who'd have believed this household would have a future author amongst them!). Anyway, Shehri was another one of our cherished babies. My dad got her when she was only a few days old and we fell in love with her immediately. Her black, grey and white stripes and her ball-shaped neon green eyes, and that cutesy nose weren't even her best features. Shehri was such a good girl. She was an angel in the guise of a Tabby. Always a cuddly friend to us. I can't even remember the number of times I hugged and curled up with her in my bed. She was a sweetheart who stayed with us for about 16 years. Her sudden death was taken really badly by us all. We'd grown up together; she was a part of our family. I think, out of all our pets, Shehri was my most special.
And now, let me introduce you to our next generation of pets. The most prized and loved being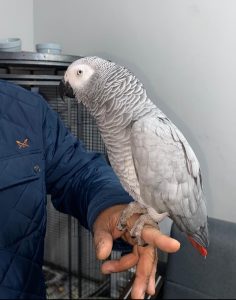 Zulfi, our African Grey parrot. My daughter was just a few days old when my brother bought her. At first, we were all weary. We were adults by now, with our own families and tiny children, living in our own separate houses. We fussed about the allergy factor; some kids in the family had asthma, some eczema, but my brother persevered and got to keep her. Now, 12 years on, our Zulfi is the boss of that house in East Ham.
Zulfi can mimic all our voices. When I go to visit, because my nephew and nieces call me by the endearment Baree Pupoo, meaning big aunt from Dad's side (another original J), Zulfi welcomes me by repeatedly saying, "Hello Baree Pupoo." She does my dad's voice the best and, because Mum and Dad are always holidaying, when Zulfi says something in his voice in his absence, it really does feel as though Dad said it.  Zulfi is trilingual. She speaks English, Urdu and Arabic. She also prays and gives greetings of, "Aslaam Alaikum," whenever guests come over. Zulfi also says, "Pick up the phone," whenever it rings.
Seriously, Zulfi is a joy to have. She has so much character, which amazes anybody who sees her for the first time. If, by chance, she's ignored when I enter the room, and I go to say hello to her ten minutes later, she'll be offended and turns her face the other way. Even if we don't offer her a bit of our toast, or a crisp, she'll show attitude. She loves my brother the most, though. I think his bond with her is the strongest. Zulfi even goes on walks with him to the park; albeit on a leash and perched on his arm, so as to not fly away!
Over the years, Zulfi has had much company from fellow birds. My brother brought home a blue Macau, called Paco, about two years back. He's still the most beautiful bird I've ever seen and have had the pleasure to hold and love.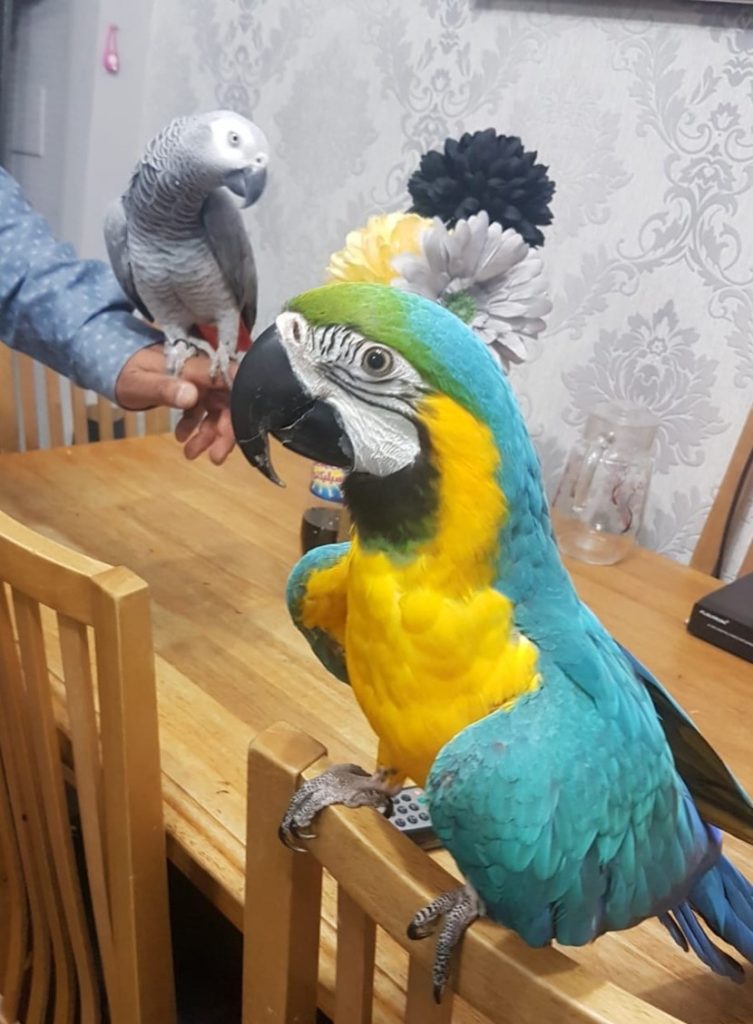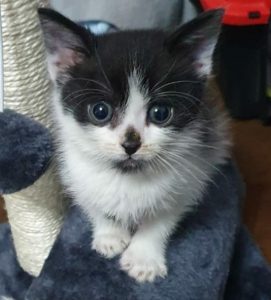 I would also like to give a shout-out to the tropical fish in the giant fish tank in my mum's front room. They've been there since I was a kid. And they are my dad's beauties. Just a few days ago, to add to the mayhem, my nieces bought a new kitten. Guess what they called him? Shehru. Meaning tiger! What are we like?!
Before I introduce our main connector, let me briefly take you to Pakistan to meet my extended family and enjoy the exotic and larger pet pictures they have shared with us. I told you, it's in our blood. We all love animals!
First up is Faisal Qureshi, looking full of power and grace with his eagle: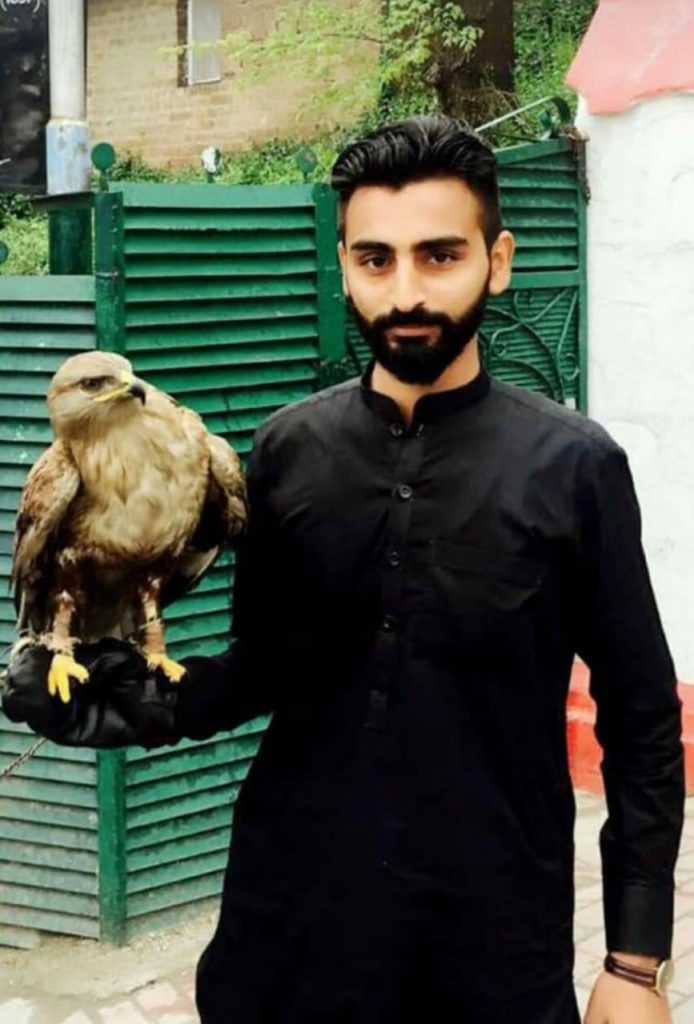 Here's Asad and Afiyah from the UK, having the time of their lives as kids, while on holiday, riding the horse belonging to their uncle:
And here's one of a much older Asad, with another horse he loves and cares for: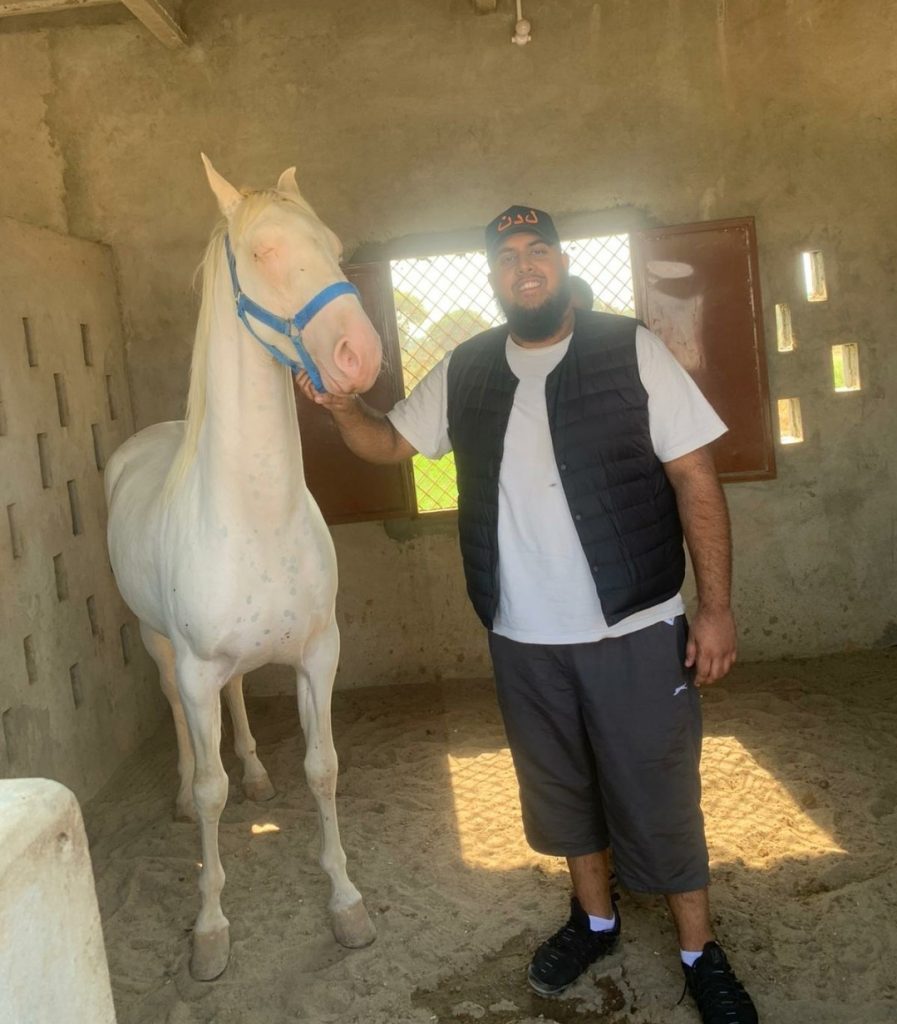 Thank you, Faisal, and Asad, for these fabulous snaps of your pets. When sharing these pictures, it's obvious the one thing my relatives have in common is the love for their fantastic pets.
*****
Now, it's time for our main connector with Madeleine White, editor at Write On!, who shares her story of hope about her gorgeous horse, Lucie.
Hi,Madeleine. Let's connect: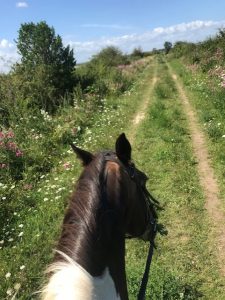 'One July day, three years ago now and under a blazing azure sky, we cantered. The grass flashed beneath us and it seemed as though courage and trust had opened a new door in both our lives. We had found a way to channel our energy into each other, creating a partnership far greater than the sum of our parts.'
So, how did we get there?
I'd been working in international development for several years, my travels taking me across the world, with a particular focus on the Middle East and Africa. My biggest client was Edinburgh-based, so other than exhausting long-haul flights, I was also needing to travel up to Scotland at least twice a month. Everything came to a head when I needed an operation on my eye. Nothing serious, but a sign that I was burning out. I handed in my resignation, finishing December 2016. As soon as it got to January, though, despite the pro bono work I'd taken on, my sense of failure and lack of focus made the days stretch endlessly.
It was then that Pat, an acquaintance, brought up his obstreperous mare, Lucie, in conversation. Although he'd owned her for five years and loved animals very much, his daughters had lost interest and successive attempts to find the right rider for her had failed.
We first met on a cold, wet and very muddy field towards the end of January. Lucie was swaybacked, with a big tummy. Most of her was hidden by a muddy rug of indeterminate colour. I took her for a walk around the field, remembering when, as a child in Germany, I'd enjoyed a friend's Icelandic ponies. We connected and I ended up promising Pat I'd come up a couple of times a week, with a view to upping things as we progressed.
I sorted out her tack and got on her. It proved to be a tall order. Her years of being stuck in a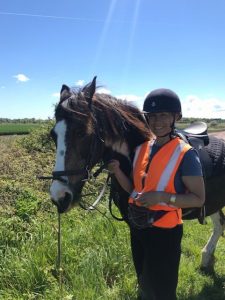 field with very little exercise and my long time out of the saddle made it clear lots of things needed to be changed; the saddle being the most urgent. While I was waiting for it to arrive, I took a delighted Lucie out for long walks. Both on foot, we explored the bridleways and footpaths. Slowly but surely, I was getting sucked into her world. Two days a week became three and then four. Our walks turned into lunging and I started to tack her up, so she'd get used to the bit.
By mid-March, the day had come for me to get on her again. Although initially calm, I felt her heart beating more quickly the longer I remained in the saddle. Heart in mouth, I realised that all the groundwork we'd done counted for nothing 'up there'. The next day, I decided to ask Mum to come with me for support.
As before, Lucie became very anxious very quickly. I let her trot, believing this would calm her down. Big mistake! She went into her flight mode – a headlong canter. I couldn't hold her and came crashing off. I knew I'd done something to my left wrist but, determined not to be beaten, got back on again.
My wrist turned out to be broken. I cried bitter tears, realising I had come to a real turning point. Was all the time and effort, not to mention money, I had put in going to be wasted? I couldn't bear the thought of not working with Lucie any more but, with a wrist in plaster, I couldn't see how I would continue, either. Everything had come to a head.
Feeling very sorry for myself, I spent a couple of days in bed. I decided I was going to stop. Other than working with Lucie – stop everything. Instead of getting distracted by work that was unpaid, I needed to find a course of action that was right for me and then make it happen.
By Monday morning, I'd alerted the organisations I was supporting that, due to a riding accident, I was taking some time out. Next, I phoned my husband, sharing with him that I was going to write a book. No salary for a year, but I was going to do what I knew I'd always wanted to do. He told me it was about time!
I may write a story at some point about how I decided on the theme of my book, Mother Of Floods, and what happened next. However, that's for another time. Suffice it to say,  it's about the power each of us has to wreak transformation in our lives. I instinctively knew my starting point was Lucie horse. If I was expecting her to give me her mind, body and soul, I would have to do the same.
I found a book by Klaus Hempfling, which looked at natural horsemanship. One line in particular stuck out: Working with a horse means first of all working on oneself.
It is now November 2020. Lucie has been in my life for nearly four years and I've owned her for just over three. We love each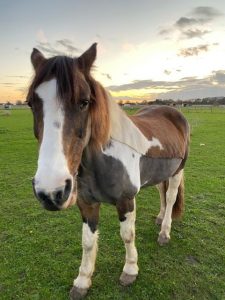 other's company, riding through the fields and across the beach in all weathers. Our relationship is one of love and trust and we continue to explore together. I've nursed her through a tendon injury, she's 'nursed' me through periods of writing angst.
Mother Of Floods is launched, albeit in the year of COVID. Once again, nothing has turned out quite as I expected it to. But the lessons I have learned working with Lucie still hold true. I am terrified much of the time, but know that if I mix strength of will with determination and courage, I won't fall off – my writer's path, or her back!
At 51 and 17 we're just two old mares, setting out on the adventure of life together. Who knows what the future holds? One thing I do know, though, is that Lucie will be a major part of it.
(C) Madeleine F White, 2020
Madeleine is Editor of Write On! and author of Mother Of Floods. You can connect with her on Twitter & Instagram: @madeleinefwhite
*****
Thank you, Madeleine, your story is truly lovely.  I can't wait to meet Lucie!
Before we go, as a final treat for you all to gush over. Here's Lisa Roulier's cat, Penny, who decided to facilitate a recent Ghost-Writing Workshop – along with Lisa, who was hosting it for Pen to Print: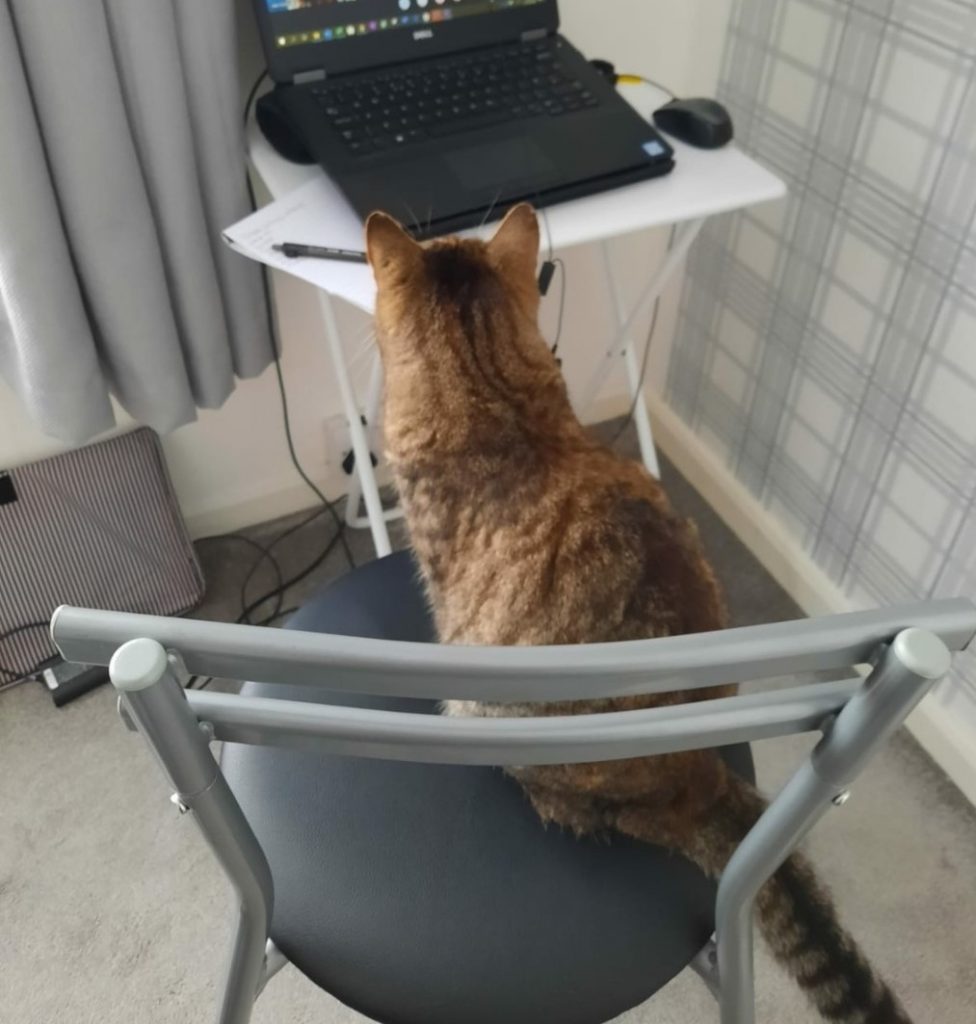 Pets are definitely amazing. Thank you for connecting with us: Penny, Zulfi, Shehru, Paco, Lucie and all. I hope you continue to give many more years of joy and hope to your humans. We need you just as much as you need us!
Stay safe and see you again soon.
Don't forget to read Issue 6 of Write On! magazine available online.
Our pets are a massive part of us and reside deep within our hearts and our households.