Thursday Connectors: European Extravaganza
by Farzana Hakim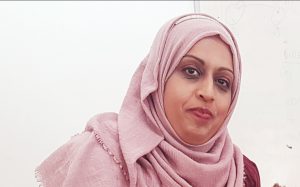 Europe Versus The Virus: France, Germany And Ireland
Hi all, its Farzana here, with this week's Thursday Connectors. I'm really excited about this one, as it's the first of our European Extravaganzas. Insert imaginary balloons, confetti and cheerful flag-waving folk!
Ah, if only…Shut up, Farzana. Brexit is done. You are over it!
Well, in that case, leaving the state of Britain's relationship with its European comrades to brew in the back of our minds, let's head straight over across the Channel, where we make our first stop. We've been lucky to have not one, but two submissions come in from France. 'Oo, la la…' Please forgive my French. I'm just excited to be able to connect to some fabulous people from all over Europe.
Getting down to business, let's see how France is fighting the coronavirus. First up is Catherine Bushby Allen, who connects with us from her home in St Cyprien Plage, in France.
Hi Catherine, let's connect…
My Routine During The Lockdown In France
by Catherine Busby Allen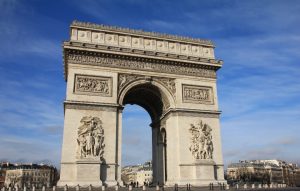 Since the COVID–19 restrictions have been put in place, I have a routine going. Every morning, I try my best to get up early. As we are forbidden to leave the house without just cause, I decide whether I need groceries or supplies from the pharmacy. If I do, I must fill out a form with all my details, name date of birth, place of birth, current address, tick reason for leaving, sign date and time. The local time allowed to be away from the house is one hour.
Cooking and eating have become a major part of my day and I also spend some time studying French. Most days, I bake bread, cakes or crackers to make me feel productive, because I could happily sit all day either reading, doing maths puzzles or word puzzles. Each day I will make dinner and I will try to include something new most days.
Every day, at least once if not twice, I talk to my family on FaceTime. That keeps us all going! Because the weather is so good here, I sit outside a lot. After dinner every evening, my partner John and I take the dogs for a walk (after filling out our forms).
One day last week, I walked to the local shop which is only a few hundred yards away. When I came out of the shop, I remembered I had forgotten to fill in my form. I had such a fright and ran home as fast as I could, it's a horrible feeling to be scared!
At the supermarket pharmacy, the floors are marked for social distancing. Most people adhere to it but there are some who will not and it's very unnerving if somebody is standing almost on top of you, so now, when I'm at the cash register, I stand in front of the trolley in order to  keep a safe distance from the person behind. Because we are a little out of the way, we rarely see police, unless we go to the centre of the village. I have only seen them once. One evening, when we were walking the dogs, they stopped and watched us for a minute or so and then they carried on. It's not nice at all to be under scrutiny, especially since we would never have had any occasion to be in contact with the police otherwise.
Most evenings since the lockdown, we watch a movie. To keep some sort of routine going, we also try to go to bed and get up at our usual times.
*****
Remaining in France, we head straight to Sartrouville, a bustling town situated on the outskirts of Paris. Here, Iqra Fazal, a local business owner, reflects on how her life has quietened down significantly since the lockdown.
Hi, Iqra, let's connect.
Stuck Inside The Home
by Iqra Fazal
On March 17th, total confinement was declared in France and a curfew was imposed. My parents and I were shocked. We didn't think the virus was so serious! All activity was stopped. My father, a locksmith and shoemaker, had not closed his shop for over thirty years (apart from Public Holidays). Not even for one day. Yet, since March 17th, we have been confined to our home.
Every fortnight, the government reviews the situation for a period of two weeks. People who have chronic illnesses are not allowed to go out at all. This includes my father, who suffers from a serious heart condition and diabetes. He's forbidden to go out except for emergencies 'urgence de santé.' It's hard to believe he has not been outside even once to take the fresh air. We live in an apartment and he hasn't even been downstairs. As for me, I was looking to start a business course at college. Instead, I find myself stuck inside the apartment with nowhere to go, apart from the market to buy the essentials.
People who can't work from home, such as key workers, are allowed to go to work. In France, we have been given the right to one hour of exercise outside, as long as we keep to one metre social distancing. We can also walk the dogs in the same manner. To do so, though, we have to fill in a request form, giving the exact reasons why we must go out, referencing our identity cards.
I've lived in France since I was born. I have never seen such shortage on the supermarket shelves. It adds to the panic and despair. People snatch foods off the shelves for their pantries. For example, it's been impossible to get eggs. The trip to the supermarket is especially hard. Before venturing out, for example, we have a procedure to follow: wash your hands, put on sanitizing gel, wear a mask. Once there, we must keep the minimum one metre distance. This is our 'Mission supermarket'.
It seems as though things will remain like this until at least May 11th. We are told that, from then, small businesses might be allowed to open. As for my father, he will not be opening his store any time soon. He has too many health risks to consider before thinking about getting back to business.
*****
We're off to Germany next and our first performance poem on the Thursday Connectors page.
Demi Anter performing Snowfall In A Pandemic:
That great performance came to us from Berlin. Thanks for sharing your beautiful poem Demi! Connect with her on Instagram @anterdemi or on demianter.com
*****
Our last stop for this Thursday takes us to neighbouring Ireland. A young boy, aged eight, is answering some of his father's questions. I chose this piece of writing for this Thursday because it's another example of how writing can take many forms. It's important to document  a child's perspective on this pandemic and new way of life.
Hello Jack and Paul. Let's connect to Ireland:
Jack Is Eight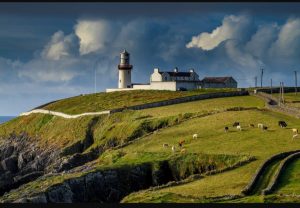 Jack's best friends are Joseph, Sam, Martin, Ryan and Charlie. When he grows up, he wants to be a plane inventor or engineer. His dad, Paul, interviewed him about being in lockdown, in their small hamlet near Neenagh, Co Tipperary.
P: We're living through history; do you know why?
J: Coronavirus or COVID-19.
I feel kind of lost, because when we're at school our teacher and our headmaster come in every day and tell us what's going on for the next couple of weeks.
P: When you go back to normal, what are you most looking forward to?
J: Hugging, saying hello to everyone again and getting back to normal. Coronavirus means you have to be two metres apart because that's social distancing.
P: You hug your friends at school?
J: Well… actually, it's the other way around.
P: What are you thankful for?
J: A big garden, because we can go out and play. Imagine you lived in an apartment and you were upstairs and couldn't go up or down and you only had a porch and you could stand in it. You'd have to plan things inside.
P: What are you playing with at the moment?
J: Everything. All the toys. We've made a shop. We play a lot with Lego. When we're at school, we're in school for quite a long time, like four hours, and all four hours we're doing lessons.
On home schooling, Jack says: It's between OK and not OK.
He misses the clatter of the classroom of the classroom and pencils and everyone chatting.
*****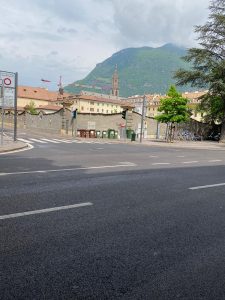 That's it from this first European Extravaganza. Connecting with France, Germany and Ireland has been a real privilege. I look forward to week two of our European special next week.  I will be connecting to Zeeshan Amjid from beautiful Bolzano, in the north of Italy.
Here's an extract and a picture to whet your appetites.
'Bolzano is known as a paradise in the Dolomites. It's a place full of beautiful nature reserves, mountains and fauna. People here speak both Italian and German. We have a multicultural society and that is what makes Bolzano so special. The situation here is better than that of Lombardy, where unfortunately more than 23,000 people have lost their lives to this cursed disease.'
And finally…
This week's key worker statement comes from a Police Officer in the UK:
'As a front-line Police Officer, I have had bottles, chairs, drugs, people, bricks and harsh language thrown at me. I've been hit, kicked, pushed, bitten and spat on. I've had to make that trip to St Thomas' Hospital before for testing to see if a suspect has infected me with a distressing disease. That is how I feel now in these COVID-19 times. Carrying the dread of not knowing if I'm holding something on my skin, clothes, keys, phone or breath is almost as bad as carrying the virus itself.  I have had to make a point of not hugging my young children as they run to welcome me home. They're a little confused by the initial rejection and I hope they don't think it's because I don't want to hug them back but understand that I need to de-robe and shower first.
Don't get me wrong, I love the job I do. I'm proud to be a Police Officer and I'm proud of my colleagues, too. We are all very aware that sometimes skin to skin contact is inevitable and that risk is managed through various protocols. Sometimes though, a spontaneous incident erupts in front of us and a violent person needs to be restrained. When that happens, there is no choice but to get physical, which leads to virus transferring: pushing, pulling, huffing, puffing, sweating and shouting. So, we do what we signed up to do: we face the danger, catch criminals, save life and limb and preserve the Queen's peace. Like the rest of my colleagues, I gear up at the beginning of my shift with handcuffs on my belt and hand sanitiser in my pocket. I turn my radio on and wait for the controller to give us the first call of the day. Hopefully, it won't be a COVID-related one.'
*****
So long, for now. Don't forget to clap for the NHS later and remember to stay safe. See you again next Thursday for more exciting connections.
I've lived in France since I was born. I have never seen such shortage on the supermarket shelves. It adds to the panic and despair.