Thursday Connectors: The Lowdown On Publishing Internationally
By Farzana Hakim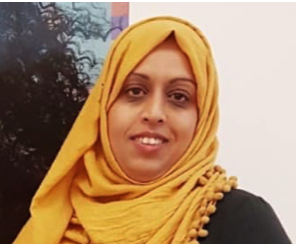 Hi all, it's Farzana here. I'm super glad to be connecting with you again after what seems like a long time. August was our holiday and, although I had planned lots to do with the family, all had to be ditched when I got that dreaded phone call from the hospital, saying they wanted me to come in for my surgery! I couldn't delay it any longer; it had been postponed twice already due to the pandemic, and I really needed to have it as soon as. So, my holiday wasn't 'all that' to be honest.
It consisted of lots of rest, pain medication, and loads of mental and physical trauma along the road to recovery. However, five weeks post-op and I'm glad to be back, albeit in half-force!
So, today I'm connecting with some special individuals who give us the lowdown on publishing internationally; something I've been looking to do for a while now. When I wrote The Silence Of A Deep River, which is my novel set in the backdrop of the Partition Of India and Pakistan in 1947, and an agent signed me on, my dreams of making it big with this story seemed hopeful. Yet four years on, and with my story not fitting the lists of the big publishers here in the UK, I'm considering going overseas to break into the industry with this book.
The connectors today will definitely help with my research into this. And because I was so poorly these past weeks, our editor Madeleine has helped me pull this page together. Her debut Mother Of Floods was published by Canadian/US publisher Crowsnest Books, so she knows how useful it can be to look beyond the UK for that publishing deal.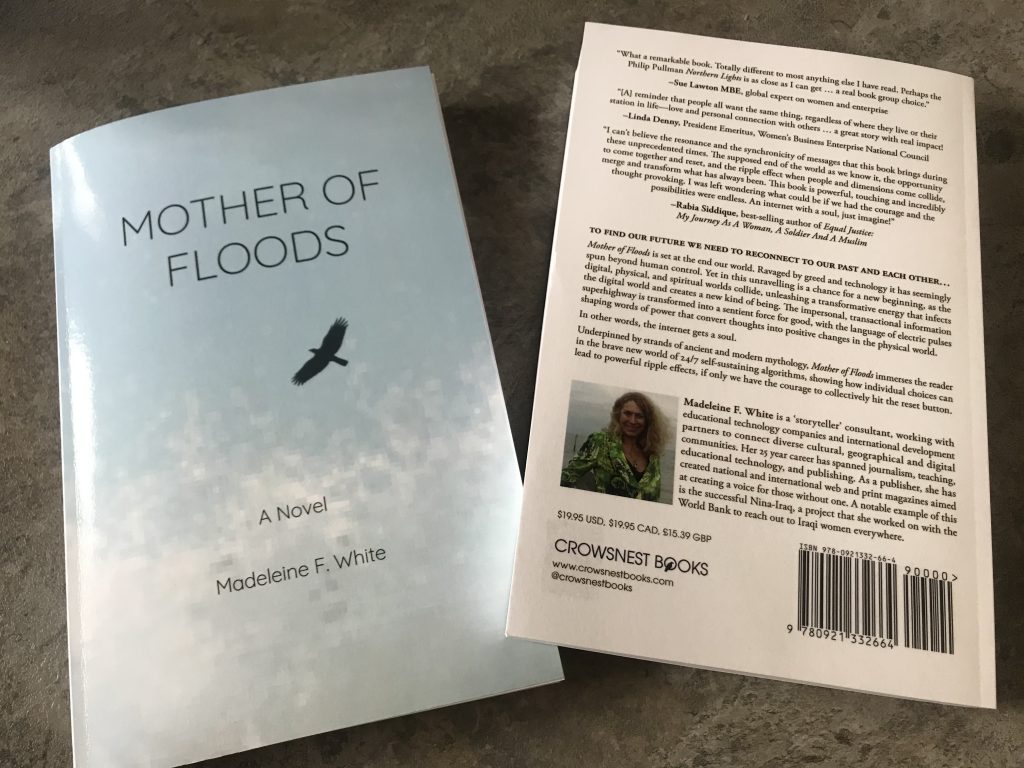 Firstly, I connect with Lynda Shepherd, one of our regular contributors, who tells us about her experience publishing in Ireland.
Hi, Lynda. Let's connect:
A Writer's Perspective: Submitting Internationally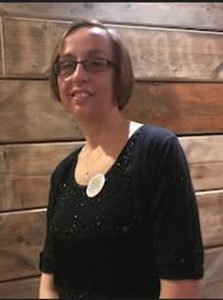 As well as my involvement with the Pen to Print/Write On! team, I submit short fiction to women's magazines and I hope one day to become a regular name within their pages. A couple of years ago it was suggested to me by fellow short fiction writer Christine Sutton, I try my hand at writing children's short stories for publication.  Christine patiently encouraged me, telling me about some she'd written and lending me previous copies of a weekly publication called Ireland's Own, with whom she'd had stories published.
As I studied the magazines, my initial nerves began to subside; a picture now forming of what might fit their readership. They target their content to suit the whole family, hoping to provide something that may appeal to all within its pages, entirely different to the English magazine market I typically submit to. Ireland's Own also feature a good deal of Irish cultural interest. Sadly, it appears not to be sold widely in east London, but is available via subscription and there is a digital version or e-zine on their website: irelandsown.ie
Turning that around, however, it felt slightly more relaxed to write for them, as it isn't a magazine I see every day in my local newsagent. To start writing my first children's short story for publication, I decided I needed a time of year to set my story around and began working through ideas.  I chose Halloween and my characters' first experiences of Pumpkin carving.
Once I pressed submit on my submission email to the magazine, I began work on my next story and waited.  As any writer who submits their work for publication will tell you, this can be a frustrating time but one you do get better at dealing with. It is what it is. However, on this occasion, I received a response after a month to tell me they would like to purchase and publish my story Pumpkin Magic in their Halloween edition.  Ireland's Own pay a fee as well as sending you a contributor's copy of the issue that your story appears in. I loved this experience. Although I've had a few unsuccessful stories since, I would definitely recommend the experience of submitting to an overseas publication, to widen the scope of stories you write, if nothing else. You can do some research via the internet or through writing friends who may have experience of publications you haven't tried. If you're lucky, you will have access to previous issues of the magazine you want to attempt writing for, as was the case with me. I continue to submit to Ireland's Own; a market that appeals to me on a personal level, as they put family at the heart of everything they do.
*****
Thank you, Lynda.
And now I connect you with Bill Swiggs, who gives us valuable information about the publishing scene in Australia.
Hi, Bill. Let's connect:
Publishing In Australia: An Aspiring Writer's Perspective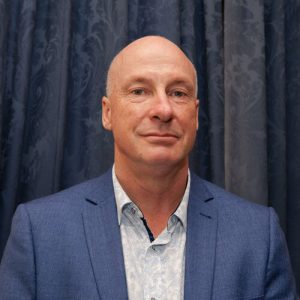 When I first sat down to write a novel, I thought the hardest part would be finishing the first draft. I didn't know at the time how wrong I was. While it is a major accomplishment to finally type The End on the last page of months or even years of work, it is only the first step on a long road to becoming a published author. When an author has a draft they are happy with, there are a few routes they can take: they can follow the traditional path of securing an agent and letting that agent pitch their novel to a publisher, they can pitch the novel themselves to those publishing houses which accept unsolicited manuscripts, or they can self-publish.
Self-publishing is a great way to get your name and your work out in the world and to also begin building your author platform. The larger your author platform, the better your standing when you pitch your work to a publisher or agent at a later stage of your career (if you wish to do so, of course). A lot of submission forms for agents and publishers will ask you about your platform and it's great if you can show you have a readership already.
Whenever I'm asked about building a platform, I advise writers to get their work out there, to post snippets in online forums and to enter competitions. It will help your pitch immensely if you can say that your work won, or was shortlisted, for a competition.
Before I became a published author, I submitted my work to every publishing house in Australia that accepted unsolicited manuscripts, and to every literary agency which specialised in my genre. Most rejected my work based on the initial submission, but a very few requested the full manuscript, only to reject it later. All writers should be prepared for this rollercoaster ride, no matter where they live. It is a hard game, and you need to be prepared for disappointment. Having said that, I also advise to never give up. Perseverance pays off. You can re-draft and modify your story between submissions, but if you believe in it, then stick with it. There is no easy answer to being traditionally published, in Australia or anywhere else!
Before you submit your work to an agency or publisher, do your research. Find out what types of stories they represent or publish. It's no use sending your action manuscript to an agent who specialises in romance. When you do submit your work, follow the submission guidelines to the letter. This shows that you can follow instructions and comply with their needs and that you will be easier to work with. Every little bit helps. While your work is away awaiting a response, work on something else. Have the next story already progressing.
The following is a list of a few publishers in Australia who accept unsolicited manuscripts. As I mentioned above, do your homework and follow their submission guidelines exactly.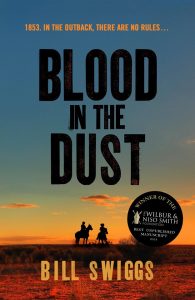 Allen and Unwin – through their Friday Pitch program, although you can pitch on any day of the week.
Text Publishing – an award-winning publisher based in Melbourne specialising in a variety of genres.
Scribe Publications – based in Melbourne and London.
Ventura Press – a relatively new Sydney-based publishing house.
There are quite a few others and a Google search will help you to find them.
Good luck, and never give up!
*****
Thank you, Bill. I'll definitely be looking at the links you've provided.
And now, our next two connectors take us to India, which is super-exciting for me, as my story is set there and the experiences of these wonderful writers will definitely be helpful. First up is Rebecca Vijay from Delhi.
Hi, Rebecca. Let's connect:
The Changing Face Of International Publishing: An Indian Publisher's Perspective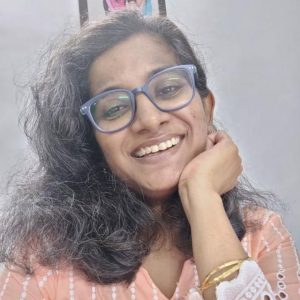 In the 1980s, there were only a handful of Indian English authors like Salman Rushdie and Vikram Seth, who were renowned worldwide. Others, like RK Narayan and Khushwant Singh were more popular within India. Authors like Chetan Bhagat brought Indian fiction to the mainstream in the early 2000s.
Independent Journalist Hepzi Anthony feels that rising literacy levels and increasing purchasing power across Global South countries like India have contributed to the growth of the publishing industry here. While earlier the books were essentially English market books published abroad, the regional publishing market is also picking up. With global awareness catching up, there is a growing market for translations of popular English books. While the English authors continue to dominate the commercial publishing space, the regional writers also enjoy popularity. Within the English publishing industry, fiction seems to be on the rise. This is reflected in the kind of books being published and also in the kind of films being made. This is probably a reflection of the countries finding their own voices in the English publishing space.
During my eight years with Oxford University Press (India)'s Higher Education division, we identified gap areas in the market and developed textbooks with peer-reviewed content, especially for the Indian market, written by Indian faculty members in English. I was heading the higher education (management) commissioning team when I decided to take a break from corporate life in 2014. Fast forward a few years: I was introduced to the world of blogging and self-publishing.
Once upon a time, Indian readers purchased books directly from the Amazon US site and had to wait for weeks before they arrived. With the advent of Amazon's Indian site, books and ebooks can appear instantaneously. Amazon also brought down the barriers of entry to publication, making it possible to share one's message from anywhere in the world with their Kindle Direct Publishing (KDP) platform, which now supports publishing in five Indian languages. Even international publishers like Penguin and Random House have started publishing in regional languages to get a piece of the pie. Since 2017, I have written and published four books, which, if it weren't for platforms like KDP, would have taken a much longer time through the traditional route.
Traditionally, publishing has been the domain of men but slowly inspired by Hay House, women-led publishing houses like mine are providing high-quality services on a par with traditional publishers, with the mission to create transformational books and give a voice to the voiceless.
A recent trend is multi-author books, whereby people from different countries write their piece on a common theme at a fraction of the costs, time and effort, and build deeper connections. In 2017, I was part of an inspirational anthology written by over 100 mothers from around the world. My publishing house's current book, Fired Up! provides a platform for impact-driven changemakers to share their breakthrough stories.
Over my 15+ years in the industry, I've seen publishing constantly evolving and the winner is the reader, who is spoilt for choice!
PS: My thanks to Flora Xavier, a blogger and podcaster from Ohio, for providing useful input for this article.
*****
Thank you, Rebecca. I'll be sure to connect with you on a personal level soon. Perhaps my novel can find a home within the Indian market. Who knows?
And finally, Diya Padiyar connects from Goa.
Hi, Diya. Let's connect:
A Writer's Introduction To Goan Publishing
I come from a land with vivid culture and folk songs and I've always felt inspired by the Konkani poets. I've been lucky to have people around me who sign every piece with hope and that's how I learnt to rise and keep moving.
One such person is Mrs Anwesha Singbal, a writer and creative entrepreneur based in Goa. She published her first book through Aman Prakashan, a friend's publisher, and later through Abhinav Creationz, a firm she later partnered with, run by Mr Amol Kamat. She says, "The scene in Goa is mostly self-publication when it comes to Konkani books. Publishing in Konkani, or in any other regional language for that matter, is a difficult task, since the books inevitably have a smaller readership, compared to those in other languages spoken worldwide. However, a lot of authors choose to invest their own money to publish their books."
In order to purchase books that help authors with printing costs, Konkani poets also receive support from the Directorate of Official Language, the Art and Culture department of Goa and the Goa Konkani Academy. Mrs Anwesha also says, "In my opinion, currently publishing in regional languages follows a less stringent editorial process. However, it is important to address this, to improve the quality of regional language books."
"While people may be worried about Konkani writers having a smaller audience when compared to other language writers, publication houses are willing to support Konkani authors, not for profit, but for the love for their language," says Goan Konkani writer and a High School principal Mr Anant Agni. He is often addressed as Bhai, or an 'elder brother'.
In Goa, Konkani magazines and periodicals are more than willing to publish translated work, as it provides a larger audience for both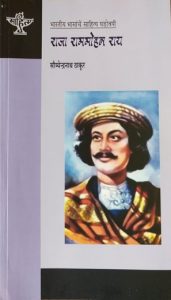 English and Konkani writers in Goa and elsewhere. Bhai recently published his first book, Raja Rammohan Roy – Makers Of Indian Literature, which is a translation from Hindi to Konkani and is published by Sahitya Akademi, New Delhi, India.
Sahitya Akademi is an organisation dedicated to the promotion of literature in the languages of India. Publication houses in Goa include Sanjana Publications, Bimb Prakashan, Konkani Bhasha Mandal, Jaag Prakashan, and Abhinav Creationz, to name a few.
What I reflected back after talking to these lovers of the Konkani language from Goa is that the one who writes doesn't fail, only learns; doesn't drown, but only takes back wisdom from this sea of passion.
*****
How interesting was that! Thank you, Diya.
So, there you go. I'm surely going to make this a New Year's resolution: check out the publishing scene abroad. I hope I keep it!
Thank you, Madeleine, for being such a gem in my time of need and doing the hard work for this edition of Thursday Connectors. Hopefully next month, I'll have recovered fully and my page, like today, will continue to bring you fantastic connectors from all around the world.
Don't forget to read Issue 10 of Write On! magazine available online.
All writers should be prepared for this rollercoaster ride, no matter where they live.