Thursday Connectors: New Year New Musings
By Farzana Hakim

Hello and welcome to the first Thursday Connectors of 2023, with me your host, Farzana. I hope you had a great holiday season and that 2023 has started on a positive note for you all.
This year has started with some exciting news for me, which has me looking forward to the next few months with determination and joy. I'm going to be working on a new project for Newham Heritage Month, researching the South Asian diaspora and how and why they preserved their cultural heritage in the arts and entertainment. I'll be interviewing people and exploring the borough's sites to see if old cinemas and film shops where south Asian cinema, music and films were accessible, still remain today. Naturally, I'm excited. It will give me the chance to go back to my birthplace and speak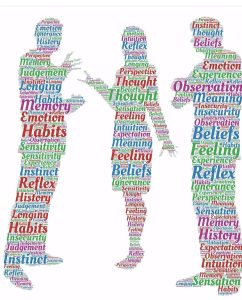 to people who, like my parents, arrived in Britain with hardly a penny to make a home for themselves and generations to come. As part of this diaspora, I'm humbled because, through the project, I'm going to give a voice to many people, who have never had their stories heard, including my mum!
Exciting stuff and I'll be keeping you all updated as my research progresses over the next few months. After all, it's stories like these and the connections with the wider community which make Thursday Connectors what it is.
So, for January and the next couple of months, our theme is 'Contradictions,' and built around things we can all relate to. As always, there are many in my life. For example, I've got to lose another 10 kg this year. Yet, instead of watching my diet, I'm overindulging already! And, as I'm writing this, my kids are driving me crazy, yet I couldn't live without them for even a day! What am I like?
Our Connectors this month all bring different ideas and perspectives to the overarching theme. I hope you enjoy them as much as I have. First, Jess Banks reveals the truth about what lies behind a smile. Mary Walsh, our second Connector, shares a poem she wrote  as she thought of refugees leaving their war-torn towns in Ukraine. Next, we connect with artist Patricia Bidi, who reflects on the theme with two vibrant illustrations. Then, Jimena Yengle connects with a poem about life. I also love Hongwei Bao's poem, The Magic Pot, and Thomas Nixon's fabulous flash fiction, both here for you to enjoy. Last, but not least, Megi Adamou connects with a poignant poem about escaping from – and living with -fears.
Lots to look forward to. So, let's head now to our Connectors.
*****
First up is Jess Banks' piece. Hi, Jess. Let's connect:
Hidden Behind Her Smile – Real Life Never Lies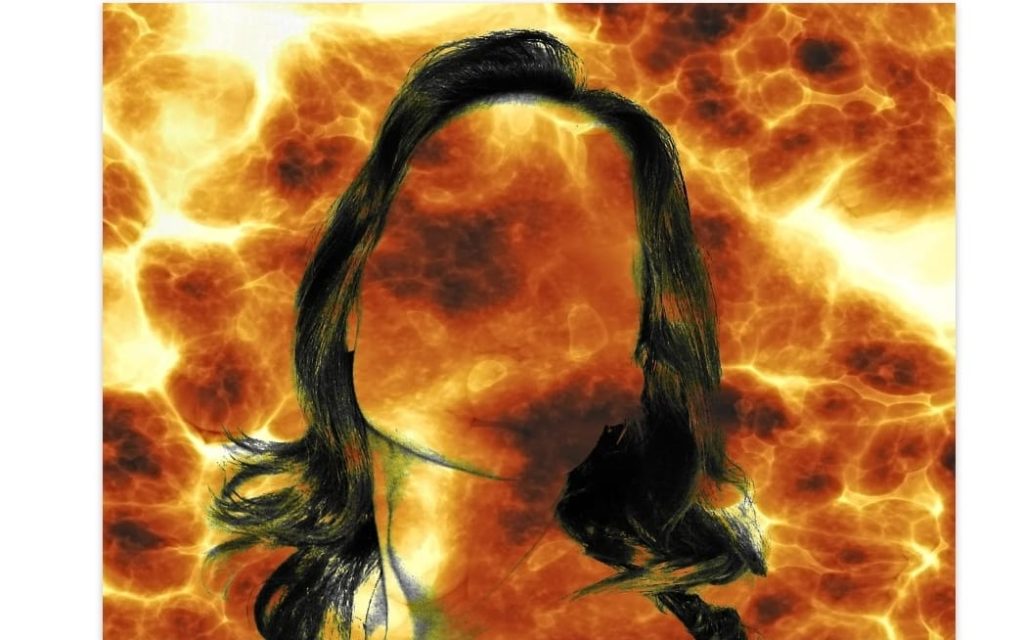 Escape Hidden behind her smile. Created by tension, shadow by fear alone in the shell. With no control. Her smile was present to all, and her soul was hidden.
The Smile was bright like the skylight but the feelings were tight. Feeling isolated, wrapped up in a dark place through the maze into another space, although my smile was bright, it brought silence, tears at night.
My body felt numb and nobody could feel the pain I was feeling. It wasn't me when I looked in the mirror. I couldn't see.
You never cared about my feelings. My words had no meaning. My hurt had no healing. The tears and sleepless nights, the feeling of being bruised, you did not have a clue.
Love shouldn't fear. You should feel loved and cared. I didn't feel loved, I felt used but also lost and confused.
Not myself, covering my shield, pretending to be someone else. Spaced out, my mind was blurred, my spark was dark, I was blinded by what I thought was love.
Self-love and knowing your worth above is key. Find positivity, peace & equality not fight & dishonesty. Protect your heart & energy on the other side cos theirs more to life.  There is position & purpose, growth & hope.
Life is a journey. Happiness is key and freedom is me.
© Jess Banks, 2022
You can connect with Jess on Instagram: @Jessbanks_   and Facebook: Jessyjay Banks
*****
Next, we connect with Write On! regular, Mary Walsh. Hi, Mary. Let's connect:
Hat
My hat hangs by the door as I leave
I hesitate to take it with me
I could return in the future
And say "Ah, my hat."
And place it firmly on my head
I lock the door so no one can enter
I leave the wind howling in the shattered windows
spoiling the room where there was once
love and laughter
The room changes quickly to the cold of abandonment.
Walking away I feel the pull of home
The tether that holds me there
It's grip clinging to my coat until I walk too far
for its eye to see or the heart to follow
Like Lots wife I feel I should look back
But I fix my eye firmly on the UN bus and climb aboard
Feeling the heat of other bodies
uprooted like winter vegetables
My roots are fragile, but strands are left in this place
waiting, claiming the land for my return
My hat hangs by the door
© Mary L Walsh, 2022
*****
Now, we come to Patricia and her illustrations. Hi, Patricia. Let's connect: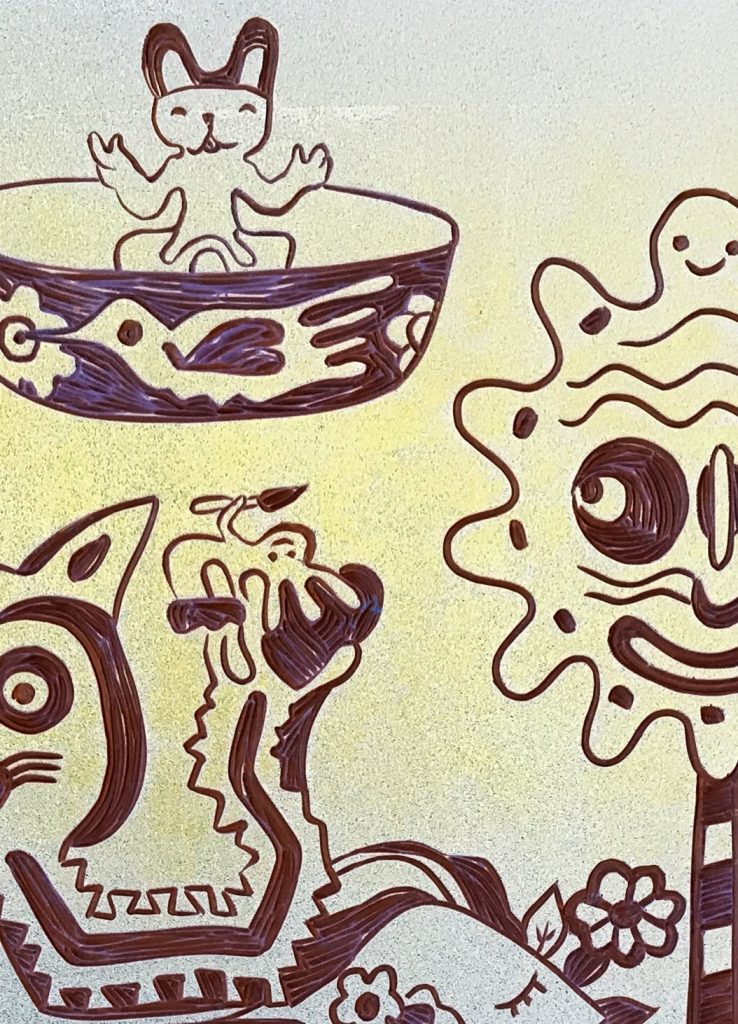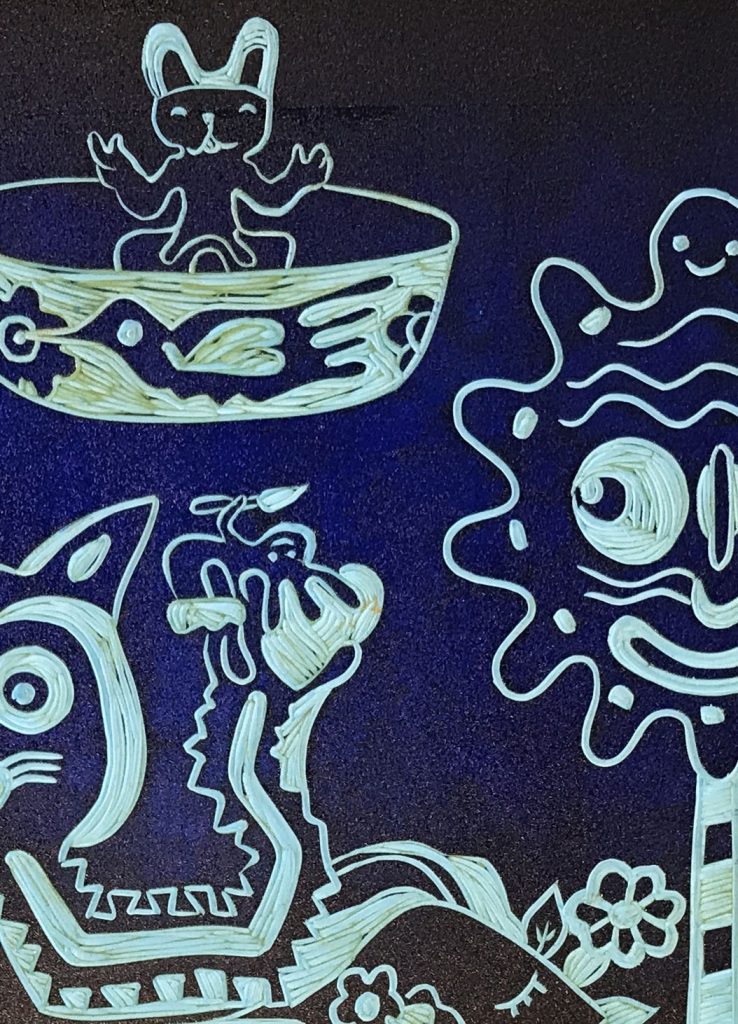 (c) Patricia Bidi, 2022
*****
Here's a poem from Jimena Yengle. Hi, Jimena. Let's connect:
Piece Of Life
I've lost a stream of light
The enchanted chorus of a song
My piano key, G string
a piece of truth
Not the cup, not the thirst
I have lost the heap of sugar that I kept in my heart
My confessions, a comic face
Every bristly actor's dream
His commitment, and my question
I have lost a world of roses
The sky that my little "me" painted
Who guides Lady Liberty
Who moves so many signs in the sea
I have lost the prince of my carousel
Who flies and forgets, the child of the good
My essence of thunder, my ray of sunshine
Who remembers the story of the rain?
I have missed a part of this story.
I only have to write again.
© Jimena Yengle, 2022
Connect with Jimena on Twitter: @JimenaRamosY1
*****
Next, a poem from Hongwei Bao. Hi, Hongwei. Let's connect:
The Magic Pot
A man from a remote land
brought in a magic pot.
Fire blazing,
Pot turning,
Sweet aroma filled the air.
A loud explosion
broke the silence of Spring
and woke up sleeping birds.
Heaven thundering,
earth shattering,
Children screamed in euphoria.
Gently he smiled.
His eye wrinkles spread wide
as the white porncorns
flowed into the children's hands
and their mouths.
When the sun set,
the whole village was beaming
with creamy smiles.
Quietly the man
tucked away his magic pot
walked out of the village
and into the children's dreams.
© Hongwei Bao, 2022
*****
Here's Thomas Nixon, with a piece of Flash Fiction. Hi, Thomas. Let's connect:
 Map Of The World
"That's pretty neat," Ben admitted, glancing at his rosy-cheeked Grandparents, who smiled on cue.
"Just a little something I've been working on," Grandpa said, wetting his lips as the words came.
"It must have taken hours," Grandma said, helping the conversation along.
"Oh, it's no time at all when you're having fun," Grandpa said, giving her a long, caring smile.
"And these names, too!" Ben added. "How'd you come up with them? Philadelphia, Chicago, Dallas… I've never heard of these places."
"Well, it's a little silly," Grandpa admitted. "But if you'd been to the places I have, they wouldn't sound so strange."
© Thomas Nixon, 2022
*****
Finally, a poem from Megi Adamou. Hi, Megi. Let's connect:
Echo
Fears entangle my path
In darkness they rise
Within, beneath, all-around,
In darkness they follow
They follow me
As if the path itself, isn't unknown enough
But I know in a faraway land
A song is being sang
I hear its echo,
When my fears, disappear
Towards that land, my weary path, is headed
Secured in bruises, secured in stumbling
Towards love
Like my mother's kind, when she saw me for the first time
Oh, I hear that song, I see that land
And all my darkness, disappears.
© Megi Adamou, 2022
*****
Thank you to all the wonderful writers who connected with such beautiful prose and artwork. I love how all the pieces captured our theme and our new year's musings perfectly.
Next month, I'm after your love and hate stories to coincide with Valentine's Day, so please do send me your contributions. I'll definitely include as many as I can on Thursday Connectors. Because without your creativity, the page wouldn't be as colourful as it is.
Keep connecting and keep on writing! And that's a new year catchphrase 🙂
See you soon!
*****
Read the latest issue of Write On! magazine online.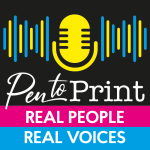 You can hear extracts from Showcase in our podcast. Write On! Audio. Find us on all major podcast platforms, including Apple and Google Podcasts and Spotify. Type Pen to Print into your browser and look for our logo or find us on Anchor FM.
*****
If you or someone you know has been affected by issues covered in our pages, please see the relevant link below for ​information, advice and support​: pentoprint.org/about/advice-support
It's stories like these and the connections with the wider community which makes Thursday Connectors what it is.