Thursday Connectors: Transforming Our Lives + Travel Dreams
By Farzana Hakim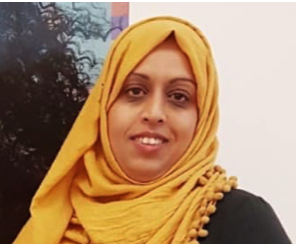 Hi, all. It's Farzana here, your host of Thursday Connectors brining you another exciting showcase of fantastic writing from around the world.
Aren't our lives transforming quickly?! But how adaptable a species are we, that we are forever persevering and adapting to all these new rules and ways of life being imposed on us due to this deadly virus, which won't let us go back to our old 'normal' lifestyles, just yet.
Last week, I, as well as millions of Muslim people, celebrated Eid, after Ramadan came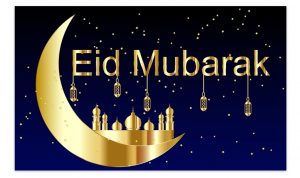 to an end. Like the previous year, this one was also spent inside our homes, without being able to visit family and friends. I was sad. I would love to have spent the day with my mum and dad too. With so many lives affected by the virus, I feel I now need to make sure future festivals and special occasions are spent with parents and extended families and friends if possible.
One thing I've learnt from the pandemic is not to take the special people in our lives for granted. With so many friends and family talking about the people missing on their dining tables this Ramadan, as iftars were being taken, had given me a heavy heart throughout the month. Despite this, though, I tried my best to make Ramadan and Eid special, for the sake of the children, at least.
This is me adapting to change! And our first connector, Julie Dexter, describes transformations, keeping to this theme perfectly, in the first of her two poems.
Hi, Julie. Let's connect:
Losing You
Now you lie here, your head on the pillow
I sit whilst you sleep.
looking out on the icy lawn, drinking in
the red berries, my heart heavy.
I want to look at you but cannot.
I am frightened of what I think I will lose.
I want you to live:
to be some more.
When your head moves, your lips form a word.
And with the deliberate breath you take,
I hold your hand, pray.
But the night draws over the snowdrops outside,
and their heads droop like tongueless bells.
(c) Julie Dexter, 2021
*****
Thank you, Julie, for this wonderful, heartfelt poem.
Julie's next poem is also about transformation; in this case, the flight of a butterfly and the travel ban restrictions slowly being lifted, allowing us to visit other countries. As you can see, the connection is relevant.
Let's connect again with Julie:
Memory Of A Monarch Butterfly
I met the Monarch butterfly in the summer of '95.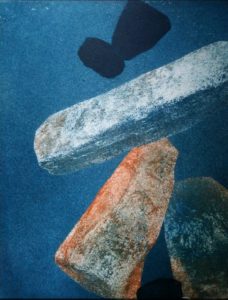 Like a well-known song,
everyone in Arachova knew him.
And everyone not in Arachova too!
He walked out of his job:
'No notice required!  I'm going, goodbye!'
Up with the Vee sign,
he flew straight to the bar
by the edge of the sea.
Then he cruised to Ionia,
With only a threadbare backpack,
barefoot,
his mantra, be light, be free!
After a year, I flew to his side,
remained for three more.
By the following spring, he took off once more
migrating thousands of miles.
I couldn't keep up.
One night in my dreams,
I felt his weakened wings beat through his tired heart.
He knew what he was doing
When he soared high in the air
as the car took flight,
Launched from the edge of a cliff
I stirred in my sleep,
Felt my stomach surge
my world fell away,
he let the car fall,
soared high in the air.
Then vanished forever.
My beautiful monarch butterfly.
(c) Julie Dexter, 2021
*****
And now from one flight to another. Dr Arinola Araba, a writer and speaker from the UK, shares with us some of her most cherished memories from trips she took before the coronavirus came and ruined all our plans of holidays abroad!
Hi, Arinola. Let's connect:
The Make-Believe Holiday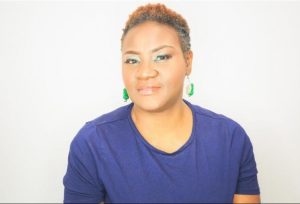 I like travelling but, in the current situation, where we are restricted from doing so, one has to get creative. It's a missed opportunity when we do not take time to value where we are, how we are, and what is available to us.
There's a lot to be said for the power of the mind. If we take the time to sit still, we can let our minds and hearts wander freely to wherever we would like to go!
I am not sure how any one of us could have fully prepared for the catastrophic situation the lockdowns presented us with. I remember, nearly 18 months ago, watching the news reports of a new virus in Wuhan, China. There were reports that it originated from a wet market, known for selling all kinds of creatures, including bats. A part of me thought, 'Well, that rules out a Chinese holiday!'
Next came the rumours and reports of this virus spreading to other countries. It even travelled to the USA; one of my favourite holiday destinations. I've enjoyed visiting New York, New Jersey and Philadelphia over recent years. One thing which always baffled me, though, was how I felt whenever I was in the Big Apple. Life felt like it was moving so fast as soon as I touched down at the airport. The process of going through immigration, the gadgets and the facilities available for communication was endless. I always felt as though people were in a hurry;  living and walking on an invisible treadmill which they were powerless to stop!
It was in New York where I first saw a shop that claimed to open for 24 hours. 'Smilers' sold hot and cold food and even some semblance of jollof rice, a famous Nigerian delicacy. I liked wandering around in the city and getting lost on the subway.  I would ask for help and then get paid compliments as local folk tried to decipher my accent. It was humorous to watch them guess and then conclude I had a somewhat English accent.  It was also fun to catch those big buses that tourists find so popular. I'd jump on and off them whenever I saw an interesting sight, building or place of interest. However, I did have to keep an eye on the time, as the next bus would arrive on the dot. If you missed it, you might have to wait an hour or more for the next one.
I found the people very friendly, polite and quite direct. They would always say, "Hello," and, "Have a nice day."
Did you know that a Big Mac in McDonald's is actually really big? In fact, it's laughable to compare with what we call a Big Mac here in the UK.
Another great memory for me is visiting Staten Island. I had to catch a train to a nearby port, where we boarded the boat which gave us access to that famous lady, gifted by the French to the Americans: The Statue Of Liberty 🗽. It's such a magnificent landmark and a fabulous sign of freedom and democracy. We had two choices. We could either stay on the boat as it circulated around it, or disembark and buy tickets to go closer to Liberty Island and take pictures. I remember going inside and climbing towards the crown of her head. It was much easier to do this when I was younger, though!
I had similar experiences when I visited the Eiffel Tower in Paris. It is a spectacularly tall edifice. But, because it's so popular with tourists, the queue to go into the building was long and my children, who were with me after visiting Disneyland, were hungry, so we hopped aboard the next mega bus to find the nearest McDonald's.
Oh yes, I've also had the opportunity to go to the beach in Kent, too! It was glorious to lie on a beach mat and sleep while listening to the sounds of the seaside. Someone even boasted by pointing in the direction of the sun that, to the left somewhere, far away from the horizon, they could pinpoint where Essex was. I hail from Essex and I had trouble believing them, though!
Nevertheless, in the current climate, where there are so many restrictions, one thing we can all do is dream. You must know the famous song including the line, Whenever I want you, all I have to do is dream.
It's soothing to write down details of memorable times such as these. It's given my heart an instant lift and has given me permission to switch off, even if just for a moment, from all the noise around me.
Maybe it's time to get creative about choosing a holiday destination nearer to home, with similar features to a dreamed one. Why not travel there and pretend you are where you'd really like to be!
No one would know, would they?
(c) Arinola Araba, 2021
You can connect with Arinola here: https://linktr.ee/arinolaa
*****
Thank you, Arinola, for your wonderful piece. I'm sure you'll be able to travel back to the Big Apple soon enough. Our vaccine programme is on track and some destinations are opening up for us Brits. I'm not too brave to travel just yet, though, so may take your advice and close my eyes to dream of an exotic holiday destination instead.
And finally…
Over April, May and June, Write On! is bringing you stories from residents who have made a positive impact on our community. The idea of 'Destination Barking And Dagenham' is to explore their journeys. I'm especially excited to be hosting some of these here on 'Thursday Connectors'.
Our second nomination (by the entire Write On! team) is local artist, Iesha Denize. We met Iesha through a submission to Write On! last year, with the story of her recently deceased mother shared in art and words.
Here's an extract from her story:
"My own 'Destination Barking And Dagenham' is linked to a sense of place and its people. Through 'Visual Narrative ArtBook' commissions, I try to catch a sense of the beauty in death and memories as a legacy to those who have passed. The first was for my father, and it grew into 'Grande Visual Narrative ArtBook' with a much bigger social commentary on identity and history. Narratives include a series of artistic journals for those who want to recover their own artistry. Grappling with self-portraits is part of my journey and these are now available for others to do the same."
You can read Iesha's whole story in Write On! Issue 8.
*****
Well, that's it for today's Connectors. I hope you enjoyed them. I sure did.
Next month, I'll be connecting with folk from India and Pakistan. And I've also got an exclusive from behind the scenes of a Quarantine hotel here in the UK.
So, do take care and see you again soon!
*****
SPECIAL OFFER for Write On! readers from Bloomsbury this spring:
The Right Word: A Writer's Toolkit Of Grammar, Vocabulary And Literary Terms ­
SPECIAL OFFER for Write On! readers  For 20% off The Right Word, use the discount code:
 WRITEON20 at www.bloomsbury.com/therightword. 
The Writers' & Artists' Guide To How To Write: How to plan, structure and write your novel by William Ryan
SPECIAL OFFER for Write On! readers  For 20% off Writers' & Artists' Guide To How To Write, use the discount code:
WRITEON20 at www.bloomsbury.com/howtowrite
*****
 Issue 8 of Write On! magazine is OUT NOW and available online
With so many lives affected by the virus, I feel I now need to make sure future festivals and special occasions are spent with parents and extended families and friends if possible.