Write On! Interviews: Author Dee Gordon
Write On! interviews Author Dee Gordon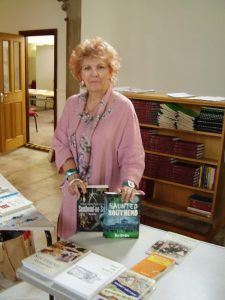 Dee says: "I've been writing full-length non-fiction books since selling my recruitment business (in London) in 2000. I could see a gap in the market and found I preferred having a contract before writing a book, to having to pitch a completed fiction novel and wait years for it to be published (although I have done that twice, but probably not again).
I wrote dozens of teenage picture stories in the 1960s, but having my own business meant writing went on ice until the time was right. I hail from the East End but now live in Southend, and I'm a widow with an adult autistic son who spends a lot of time with me. I have now had 19 books published, as well as articles in Best Of British, Essex Life, Yours, Take-a-Break, etc."
WO: How would you describe your writing to someone new to it?
DG: Emphasis on the local history of Essex and London's East End.
WO: Can you tell us a bit about your latest project (working title) Literary Essex?
DG: Mini biographies of Essex writers (over 40 of them) from the recent and distant past.
WO: What inspired you to write in the first place, and what inspires you now?
DG: As a teenager, I wrote the kind of thing I was reading, and was inspired by the likes of Jacqueline Wilson, but nowadays my inspiration is from what is around me in Essex and in London.
WO: The recent issue of Write On! explored the theme of 'Contradictions'. With that in mind, do you ever actively look for or specifically avoid contradictions in your writing? Is there a part of your writing process that contradicts itself yet somehow works for you?
DG: I certainly don't look for contradictions in my writing, and the research means I'm always double-checking my facts. The process is full of contradictions in that I try to write every day, but my caring role doesn't make this easy. I can start a project, enthused by it , and then find I'm not enjoying it, so I abandon it. If I don't enjoy writing it, then who will enjoy reading it? I can change my mind about the style or content of a sentence, a paragraph or even a chapter during the editing process, etc.
WO: What one piece of advice would you give an aspiring writer?
DG: Keep writing, don't give up, and try different genres to see what works for you.
WO: Question from Twitter user: @lisalovesbooksx How long does it take you to write a book?
DG: Six months research, six months writing.
WO: Can you tell us anything about future projects?
DG: I have a list of ideas and at the moment am undecided which to pitch first!
WO: Lastly, if you could choose one fictional animal/creature to be a pet or companion, who would it be and why?
DG: Er… perhaps Winnie The Pooh, cuddly and wise.
You can find out more about Dee Gordon here www.deegordon-writer.com and connect with them on Facebook. All her titles should be available to buy from Waterstones, Amazon, other Essex and East London bookshops, and possibly even your local supermarket!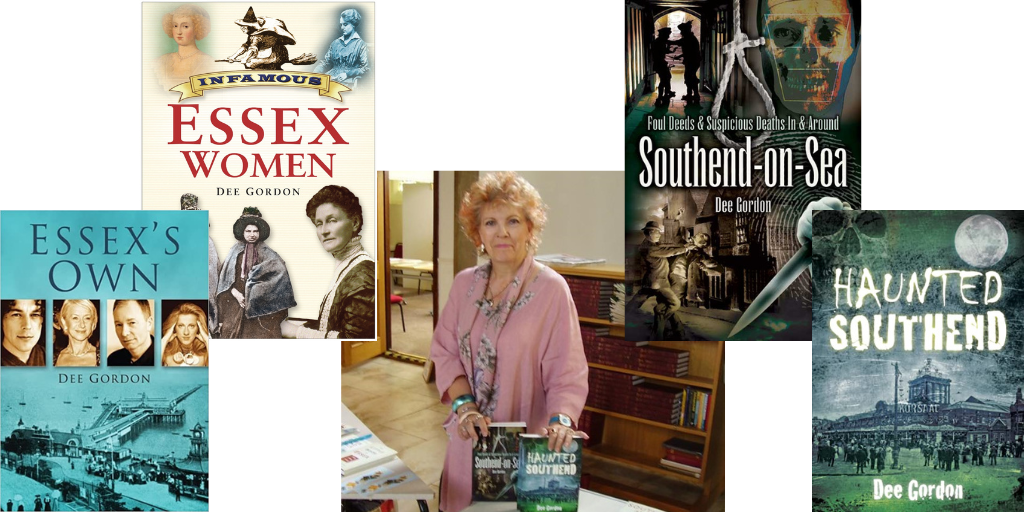 ***** 
Issue 16 of Write On! is out now. Find it in libraries and other outlets. You can also find the digital issue here.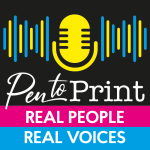 Each edition of our Write On! Audio podcast features an exclusive interview. Find us on all major podcast platforms, including Apple and Google Podcasts and Spotify. Type Pen to Print into your browser and look for our logo, or find us on Anchor FM.
*****
If you or someone you know has been affected by issues covered in our pages, please see the relevant link below for ​information, advice and support​: https://pentoprint.org/about/advice-support/
Keep writing, don't give up, and try different genres to see what works for you.