Write On! Interviews Author Ruth D-Whyte
Write On! interviews Educational Consultant and author Ruth D-Whyte.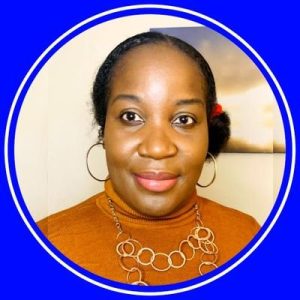 Ruth is an award-winning educationist. Her track record in the sector spans over 25 years; having spent her professional life working both internationally and locally, setting up a multi-phase school and multiple inclusive centres for special needs children, Christian and inclusive education for all.
Despite these achievements and more, she values her role as a special needs parent the most, promoting the philosophy  she practices.
Ruth is a passionate advocate for fellow special needs parents. She champions the fight for their children's futures, empowering her own professional growth and development as she journeys to identify children's excellence. Ruth also works alongside schools and teachers, assuming the role of  teacher leader.
WO: How would you describe your writing to someone new to it?
RDW: I describe my writing skill as 'articulate, informal, punchy and succinct' and my written communication skills as 'brief, yet informative'. I like to use bullet points, so that the vital points are apparent.
WO: Can you tell us a bit about your latest book, My Excellent Child?
RDW: For the parent, the many facets of an EHC plan are rather more complex than anyone can imagine, especially regarding the varying barriers they face. First, the plan needs to be written for a varied audience, including people from diverse backgrounds who may never meet your child. Furthermore, there are no legal requirements for any standard format. This means individual authorities can present specified plans in ways they deem best.
Despite these complexities and others, schools and settings are required to meet with parents at least once a year regarding EHCPs. These meetings can sometimes be quite overbearing, with many parents feeling anxious and left in the dark. This book is a complete guide for parents who need to understand the requirements of the SEND Code of Practice and draws from first-hand experience.
My Excellent Child explains the ins and outs of the EHC plan and has a handy practical planner for use. Appendix A shows all the stages of the plan: from your child's aspirations to their related needs, outcomes and then provisions. The link between these is commonly referred to as 'The Golden Thread.' Appendix B offers free sample templates for you to fill in and Appendix C is for you to complete what you have learned. This book will give you a clearer understanding of the planning process and, in the long run, will empower you on your child's excellent journey ahead.
While reading My Excellent Child, you will discover several activities. If you can confidently respond to these, then you are doing well! This book also focuses on the EHCP itself. This is quite deliberate; we have chosen not to overwhelm parents with the overbearing elements of the process.
We have presumed that a needs assessments has been conducted and you are now ready to proceed with your plan. Consider this book as your guide: with key points at the end of each chapter serving as a summary you can easily refer back to. The book is also very practical, keeping your thoughts organised. It will help parents record memorable events and great ideas on the go. In fact, it can be used by any parent, whether you have a special needs child or not. Ultimately, it's about discovering a child's inner strength and helping to build their potential.
We have all been created with great talents, desires, attributes, abilities, and gifts. I believe there are no greater gifts than those we have within us, and no one gift is greater than another! Through the EHCP, we can integrate, not fragment, the greater power within our children, focussing on improving the human experiences we rightly desire for them.
One word, one sentence may just be enough to reflect on something beautiful that could have a lasting effect.
WO: What inspired you to write in the first place, and what inspires you now?
RDW: I was inspired to write based on my personal experiences. I have always searched for a means to express myself with succinct clarity and writing is an option. It creates opportunities to reach larger audiences, impacting people in ways I could never have imagined.
WO: The current issue of Write On! explores the theme 'Writing With Wonder' – creating stories that fuel the imagination. With that in mind, how do you weave wonder into your writing?    
RDW: I started writing down the many challenges I faced when educating my son. I tried to figure out ways to make a difference with what I was encountering. This all hinged on my academic knowledge. My writing style then began to evolve as I developed a desire to create ways to drive the readers' imagination through effective planning. I wanted to unpack various ways to resolve the challenges we all faced as parents.
The sensation I get from parenting children with special needs is overwhelming. I believe in the child and the fact that all learners can learn. The preservation of this philosophy enables me to focus on solutions rather than the challenges we all face. Accordingly, my mission through writing is to seek ways to address these general issues and challenges through planning. 
Parents need to self-assess, analyse, and cultivate the dispositions and attitudes of effective parenting to effect positive changes for their children. We all need to learn the critical importance of expanding knowledge to guide decisions to address today's challenges. The EHCP enables intensive interventions and strategies to improve educational practices for learners. Yet, every parent needs to understand the plan that defines outcomes for their children. I believe the simplicity of my book will fuel the imagination of every SEND parent.
WO: What markers have defined your writing journey? Tell us about where you've had to dig deep to keep going.
RDW: Both my sons have kept me going, despite all odds. I have seen both sides of the coin with my first son, who just sails through, while the other faces a whole load of barriers that are clearly hindering his success. One of my greatest challenges has been fighting the overwhelming obstacles to my son's education. The hurdles have never become easier, and each hurdle only brings you to a higher hurdle, which can only be overcome once you have passed through the previous ones.
I believe in my boys and know they have been given to me for a greater purpose. What we have already overcome gives me greater courage to continue.
WO: What one piece of advice would you give an aspiring writer?
RDW: Start to journal. Write down when you can and how best you can. Ignore any hindrances.
WO: Can you tell us anything about future projects?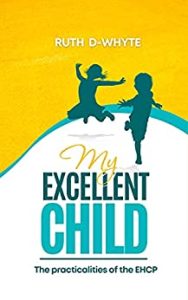 RDW: My next book is all about personal experience and where my son is now: How Did We Get Here?
Get your copy of My Excellent Child here:  lnkd.in/giq7fSD
***** 
Issue 10 Write On! magazine is available now. You can find it here.  
We have all been created with great talents, desires, attributes, abilities, and gifts. I believe there are no greater gifts than those we have within us, and no one gift is greater than another!