Write On! Interviews: Writer Dr Arinola Araba
Write On! interviews writer Dr Arinola Araba.
Dr Arinola Araba has won a string of awards and nominations, both personally and for her business. Her latest award is 'The Most Innovative Numeracy Solutions Provider In London' from the Education and Training Awards.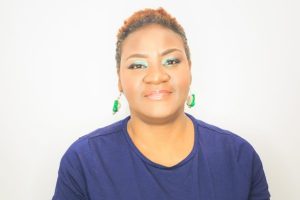 "I am a mum, multi-award-winning ed-tech entrepreneur and founder of MoneyWize, whose mission is to improve financial literacy and numeracy skills for young people. I am passionate about demystifying the subject of money, to increase awareness about how money works in an increasingly cashless society.
After being inspired by my, then, 14-year-old daughter, I  created the concept of a board game that addresses financial wellbeing and education. The game uses real-life situations that are relatable to young people and equips them with the confidence, knowledge and key skills to value money in a fun way.
To help children see how much fun maths can be, I have just launched a maths game app on the Apple App and Play Stores. The app, 'Money Maths' presents life scenarios using addition, subtraction, multiplication and division operators. 'Money Maths' also rewards players for the right answers. You can download the free iOS app here, and the Android app here.
I am also an author and have documented my own experience of domestic abuse in a book called Beautifully Flawed. It is widely available on Amazon, Okadabooks, Lulu and on the Worldreader app.
I volunteer to help other 'victims' rebuild their lives, too. As well as all this, I play the piano for a church service on Sundays."
WO: How would you describe your writing to someone new to it?
AA:  Engaging and easy to read.
WO: Can you tell us a bit about your latest book, How Does God Speak?
AA: I am a Christian and have a relationship with God, where we talk about everything from family to business and even piano playing! It's important to me to document the many ways He speaks and leads me to create new projects. This book shares a personal account of my failures and triumphs as I navigate life's journey.
WO: What inspired you to write in the first place, and what inspires you now?
AA: I am always inspired to share stories I feel will impact my readers in a positive way. 
WO: The current issue of Write On! explores the theme 'Writing With Wonder' – creating stories that fuel the imagination.  With that in mind, how do you weave wonder into your writing?  
AA: For me, the most important thing is to come to a place of inner stillness. When distractions are taken care of, ideas flow into me and, in surrendering to this, I write what I see, hear and feel. The wonder evolves from the 'secret place' within. 
WO: Previously, Write On! has explored the theme of 'Transformation: Releasing And Reshaping'. What's the most important thing that has happened to you on your writing journey, i.e. scrapping a manuscript, quitting your day job?
AA: Writing has opened me up to many speaking opportunities and platforms to share my story. One of my books, Beautifully Flawed, is now distributed via the global literacy app: Worldreader 
WO: What one piece of advice would you give an aspiring writer?
AA: I would say, everyone is an expert in something. Believe, put pen to paper and share your story. The world is waiting to hear it!
WO: Question from Twitter user: @lisalovesbooksx – How many unpublished and half-finished books do you have?
AA: I have one unpublished book I'm currently working on.
WO: Can you tell us anything about future projects?
AA: I am a social entrepreneur and want to continue adding to our launch app 'Money Maths', creating tools to help children learn to value money, in a fun way. 
My latest book is called Say A Prayer For Me. It's the second sequel to the story of Cici, in the book Love At First Byte, who was sexually abused as a child. She has grown as an individual and is now helping others to get healing from their pain.
WO: Lastly, if you could choose one fictional animal/creature to be a pet or companion, who would it be and why?
AA: Baa Baa Black Sheep! She provides essential wool to help keep people warm.
You can find out more about Dr Arinola Araba here: arinolaa.wordpress.com/ and connect with them: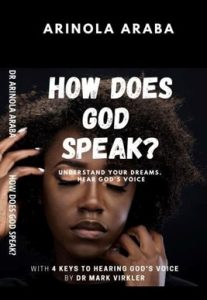 https://linktr.ee/arinolaa.
How Does God Speak? is available to buy from Amazon: amazon.co.uk/How-Does-God-Speak-Understand-ebook/dp/B08376FXNC
***** 
Issue 10 Write On! magazine is available now. You can find it here.  
I am always inspired to share stories I feel will impact my readers in a positive way.