Meet the Judges: The Poetry Competition 2023
We are thrilled to be, once again, hosting our annual Poetry Competition, and we can't wait to see all of the incredible submissions. This year, we are especially excited to finally reveal the judges who will be selecting the winning poems. It's a privilege to have this wonderful selection of poets and writers on our panel, and we are confident that their expertise will ensure that the winning poems are truly exceptional. So, without further ado, let's meet the judges of this year's Pen to Print Poetry Competition: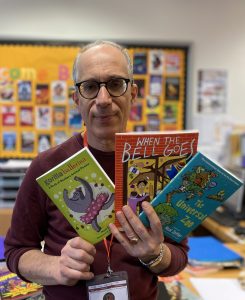 Neal Zetter is a seasoned performance poet, children's author and educator with over three decades of experience. His work has been recognized with numerous awards, and he is highly respected in the literary community. Neal is passionate about using interactive poetry to engage and inspire people of all ages, particularly those who may be struggling with literacy or communication skills. He has led workshops and performances in schools, libraries, and various other locations across the UK, and has a particular talent for making words and language accessible and enjoyable for even the least engaged learners. In addition to his work with children and families, Neal has also led poetry workshops for individuals with brain injury, mental health issues, substance abuse problems, and various other challenges. Neal is the author of 11 published poetry books, with two more due to be released in the upcoming years.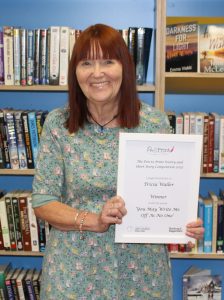 Tricia Waller is a talented and accomplished poet with a lifelong love of words and storytelling. Tricia was the winner of our 2021/22 Poetry Competition, and her work has been recognized and published by a number of prestigious literary organizations, including The Poet, The British Fantasy Society, Zombie Works Publications, and New Writing North. In addition to her writing, Tricia is also deeply committed to community service, volunteering her time and talent at her local library to work with young children. Tricia's winning poem, "You May Write Me Off As No One," showcases her skill as a wordsmith and her ability to craft thought-provoking and evocative works of poetry. You can enjoy last year's winning poem here.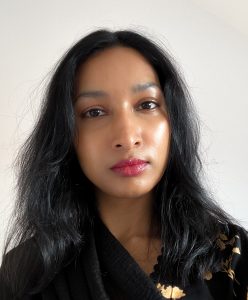 Shahema Tafader is a talented artist and writer based in Barking, London. She holds three legal degrees and was called to the Bar of England and Wales in 2012. In addition to her work in the legal field, Shahema is also a gifted storyteller and illustrator with a number of children's books to her credit. Her work has been published in a number of literary outlets, including Write On! Magazine, Write On! Extra, Minnow Literary Magazine, and the City of Stories Home Anthology, a short story collection that selected talented work from writers across London. Shahema Tafader secured second place in our 2021/22 Poetry Competition with "Ode to My Grandfather" — check out her entry here.
Thank you to Neal Zetter, Tricia Waller, and Shahema Tafader for lending their time and talent to our competition. We are grateful for their contributions and are confident that they will make this year's competition a success.
We hope you will consider submitting your own poetry to be considered by our judges. The deadline to enter is 31 March 2023, so be sure to submit your work by then. For more details and to enter, visit our competitions page here.
We can't wait to see what you come up with!