Friday Feature: Follow Your Dreams
by Lizzie Chantree
Follow Your Dreams. They Know The Way…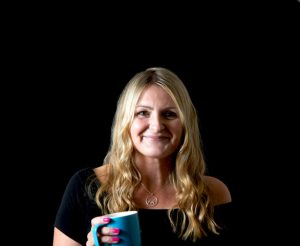 Hello, everyone. My name is Lizzie Chantree and I am a contemporary romance author who writes romantic comedy novels that will hopefully make you smile. I am also a business mentor and my books are full of strong women with some pretty zany business ideas! I run a networking hour on Twitter called #CreativeBizHour to support creatives and really enjoy hearing from people who are following their dreams.
I began my first business with a market stall and this evolved into two shops and a wholesale business, where I exhibited my products at trade shows and sold them all over the world. I was also voted one of The Female Inventors Of The Year, by Fair Play London and The Patent Office, for my invention, Runaway Spray, which is a 'run' or 'ladder' stop spray, for stocking and tights. My first customers were high street stores. This meant I was invited onto lots of television and radio shows and featured in newspapers and magazines. It was an amazing experience and taught me about customer interaction as well as products and placement.
After running my business for many years, my daughter became unwell. I wrote my first book during this time to keep myself awake (and sane) at night, so that I could hear her breathing. As my daughter's health improved, I began to write more and accepted a book deal with publishers Crooked Cat Books. I now have both French and American publishers.
My books all have women in them who are stronger than they realise and, because writing helped me through such a hard time in my life, I write stories full of love, romance and sunshine, in the hope of lifting others through their own troubled times.
My latest romance read is called If You Love Me, I'm Yours. It is about a shy woman with a lot of insecurities, who is suddenly thrust into the limelight. Her whole world changes and she has to deal with jealousy, fame and the disapproval of her family. Throughout the story, she discovers who her real friends are and finds a way to live the life she's always secretly dreamed of.
My own job sometimes feels like a dream. I believe that my network of friends, family, other creatives, business contacts and mentors, help my books find readers. I also think it is why all of my books still jump in and out of the international bestseller lists on Amazon, seven years after my first publication. My first three books are self-published. I work as a creative mentor and occasional competition judge, alongside writing my own books, which means my work life is varied. I give seminars on writing and networking and love to hear from readers and writers on social media. If someone has enjoyed one of my stories and lets me know, or takes the time to post a review, it fills up my creative tanks and makes me want to keep writing. It really is appreciated.
I have always been fascinated by meeting people and chatting about what they do and this has helped my own network grow. I have had an eclectic career path and I believe that a lot of my success is due to the fact that I have made contacts at every stage of my working life. If I can do this, then so can you. The keys to a good network are similar interests, being like-minded and communication. A great place to meet people who are interested in the same thing is before or after seminars, although statistically, over half of people who attend events stay talking with people they already know. I can understand that, as I often feel shy at seminars, even if I'm hosting them and I do enjoy meeting people! I have found that local councils often run free events, which are great for writers to attend.
The best advocate for your work is you, so how do you communicate that to your network without the hard sell or over-posting on social media? A good way is to make sure your book pages and websites are all on brand and theme. Do they represent your genre and can a reader tell that straight away? If not, what can you do to make this happen? Networking is also about engagement and respect. Don't drop into a Facebook group once and expect everyone else to do the work and share your book news. How does that benefit them? A good network is one that interacts regularly and supports mutually. Treating others fairly and reaching out to assist people, also helps to boost your mood, triggers good endorphins and raises productivity during your own day. It's not hard to share a social media post for someone else, add their product links to your emails, or to use word of mouth to recommend someone else's books. It could take you a moment, but have positive effects on someone else's day for days or weeks to come. It also might make them remember you when they have a spare blog space, need an article or are looking for reads to recommend.
Networking can be as simple as meeting one person for a coffee and swapping ideas, to a group setting where you learn from each other and exchange contacts to help your networks grow. If you can't find a writing or marketing group locally or online, then perhaps you could start your own and invite others in.
I'm currently writing my ninth romance novel and my tenth book will be non-fiction, about networking. I'm hoping the marketing book will be out this year and that it will help lots of writers find their own creative support network. Happy writing, everyone! Wishing you all a safe and creative 2020.
International bestselling author and award-winning inventor, Lizzie Chantree, started her own business at the age of 18 and became one of Fair Play London and The Patent Office's British Female Inventors Of The Year in 2000. She discovered her love of writing fiction when her children were little and now works as a business mentor and runs a popular networking hour on social media, where creatives can support each other. She writes books full of friendship and laughter, about women with unusual and adventurous businesses, who are far stronger than they realise. She lives with her family on the Essex coast. Visit her website at: www.lizziechantree.com or follow her on Twitter: @Lizzie_Chantree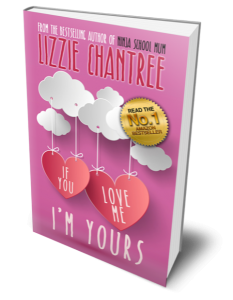 'If You Love Me, I'm Yours…'
Maud didn't mind being boring, not really. She had a sensible job, clothes, and love life… if you counted an overbearing ex who had thanked her, rolled over and was snoring before she even realised he'd begun! She could tolerate not fulfilling her dreams, if her parents would pay her one compliment about the only thing she was passionate about in life: her art.
Dot should have fit in with her flamboyant and slightly eccentric family of talented artists, but somehow, she was an anomaly who couldn't paint. She tried hard to be part of their world by becoming an art agent extraordinaire, but she dreamed of finding her own voice.
Dot's brother Nate, a smoulderingly sexy and famous artist, was adored by everyone. His creative talent left them in awe of his ability to capture such passion on canvas. Women worshipped him, and even Dot's friend Maud flushed and bumped into things when he walked into a room, but a tragic event in his past had left him emotionally and physically scarred, and reluctant to face the world again.
Someone was leaving exquisite little paintings on park benches, with a tag saying, 'If you love me, I'm yours'. The art was so fresh and cutting-edge, that it generated a media frenzy and a scramble to discover where the mystery artist could be hiding. The revelation of who the prodigious artist was interlinked Maud, Dot and Nate's lives forever, but their worlds came crashing down.
Were bonds of friendship, love and loyalty strong enough to withstand fame, success and scandal?
Get your copy of If You Love Me, I'm Yours by clicking here.
My books all have women in them who are stronger than they realise and because writing helped me through such a hard time in my life, I write stories full of love, romance and sunshine, in the hope of lifting others through their own troubled times.