Monday Moments: Creative Movement
Introduced By Holly King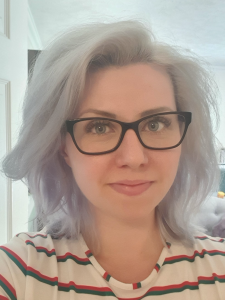 Our new theme at Write On! is 'Keep Going: Creating With Perseverance And Courage' and from this, I thought about what the first Monday Moments theme could be and came up with Creative Movement. We can interpret this in many ways: from how we use our bodies to explore creativity, to how we move through the plot of a story, to what it takes to move from the first draft to the final product.
Because movement isn't just a purely physical thing, and what is more rewarding than moving past a creative block, or the feeling of having fully moved through your project, from inception to completion? One of the greatest parts of being creative is the unity between your body and brain as you engage in writing, art, dance, music and drama.
And, with all prompts, each writer and artist will find a different way to move with it. So, let's see how they have created something unique. First up is a beautiful interpretation from Patsy Middleton:
The words "creative movement" bring to mind performance: dancing, acting, playing instruments, and I'm sure you can think of many other activities under that heading.
I also thought about the process of writing.
The first thing coming to mind is physical writing using a pen and paper, or a typewriter. However, without inspiration to use these things, on their own they do not qualify.
Yet we can think of an emotional moment which moves our mood. If we write what moves us, we are indulging in creative movement.
When I thought about my current creativity – writing plays, books, stories* and poems – at first, I thought there was no movement involved. All my writing comes from thoughts. But what are these thoughts based on?
Then I remembered when I was young. With no siblings and few friends, I made up stories and acted them out.
I have since learned, when children use their imaginations or pretend, it's called dramatic play. What they're doing is representing in their own way their understanding of their experiences, rather than simply imitating what they see others do. This is a form of creative movement.
My own imaginings were based on stories I read. In earlier years, eight to ten years old, fairy stories such as Cinderella, The Princess And The Pea and Rapunzel had me dressing up and acting them.
Later, I read books: The Secret Garden, Anne Of Green Gables, Pollyanna, What Katie Did and many more. In early teens, I acted out these stories and adapted them to suit my own imagination.
Later still, my mind turned to more romantic stories. I read books by Walter Scott, the Bronte sisters, Jane Austen, Georgette Heyer, Daphne du Maurier, to name but a few.
This, to me, is part of creative movement, because my own creativity was fed.
If I couldn't sleep, I would think up stories, whispering the words of the characters till I fell asleep. I have thought of many stories in this way and would call it creative movement.
I now realise, my imaginings and my remembrance of the books I read were lurking in my mind and these became the basis for my writing.
So, when I had an accident and was bedridden for many months, these stories surfaced and became fodder for my own historical romances.
© Patsy Middleton, 2021
*****
Next is a feature from Iesha, who, while attending a Studio 3 Arts masterclass, responded to music with art: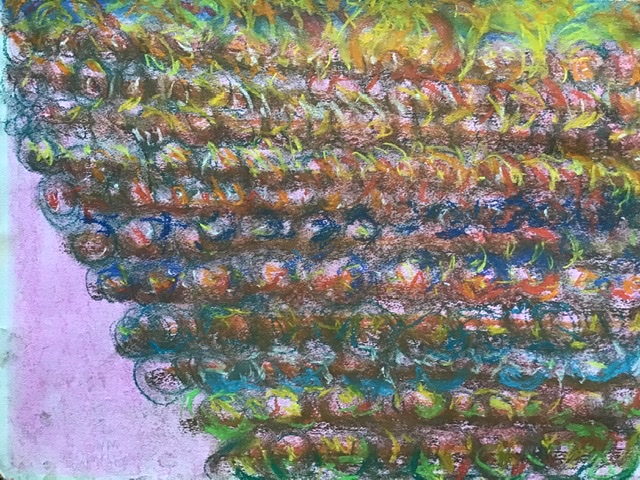 © Iesha Denize, 2021
Connect with Iesha on Instagram: @iesha.denize
Speaking of Studio 3 Arts, they have a wealth of activities to get your creativity moving. Based in Barking & Dagenham, Studio 3 Arts is a creative charity that brings artists and communities together. Celebrating the next generation of dance talent is a major part of their work and central to this is Vital Stages, the annual emerging choreographers' platform. For 2021, this showcase of fresh, innovative and diverse dance will be livestreamed for free on Saturday 24th July. Eleven choreographers aged 16 – 25 have been chosen by Studio 3 Arts to bring their choreography to life on stage and receive mentoring, support and the chance to share their talent with industry professionals.  Find out more about the Vital Stages Choreographers and book for their performance at: www.studio3arts.org.uk/vitalstages
Celebrating dance and creativity is an everyday event at Studio 3 Arts and one that everyone can get involved with. 'Big Deal' is their flagship youth programme, providing dance and drama classes for ages 8 – 19 every week. Young people get to work with leading professionals for free and work towards an exciting array of performance opportunities.
Studio 3 Arts' Guild of Experience has been designed to celebrate the creativity of people aged 55+ and 'Unlocking Life' is a new dance project which looks forward to opening up our lives again, through dance, song and words. Everyone aged 55+ can get involved, regardless of ability.  If you love dancing and music, then 'Unlocking Life' is for you!
Movement at Studio 3 Arts has never been more creative. Covid has seen 'Big Deal' dance and 3StyleFridays dance battles move online.  But by the end of 2021, one big move takes place as Studio 3 Arts head back home to their Barking venue, which is currently undergoing a £1.8 million transformation into a world-class arts centre. Find out how you can get involved and have your say in what fills this space. If dance is your thing, look out for some eye-catching commissions and events to celebrate the opening.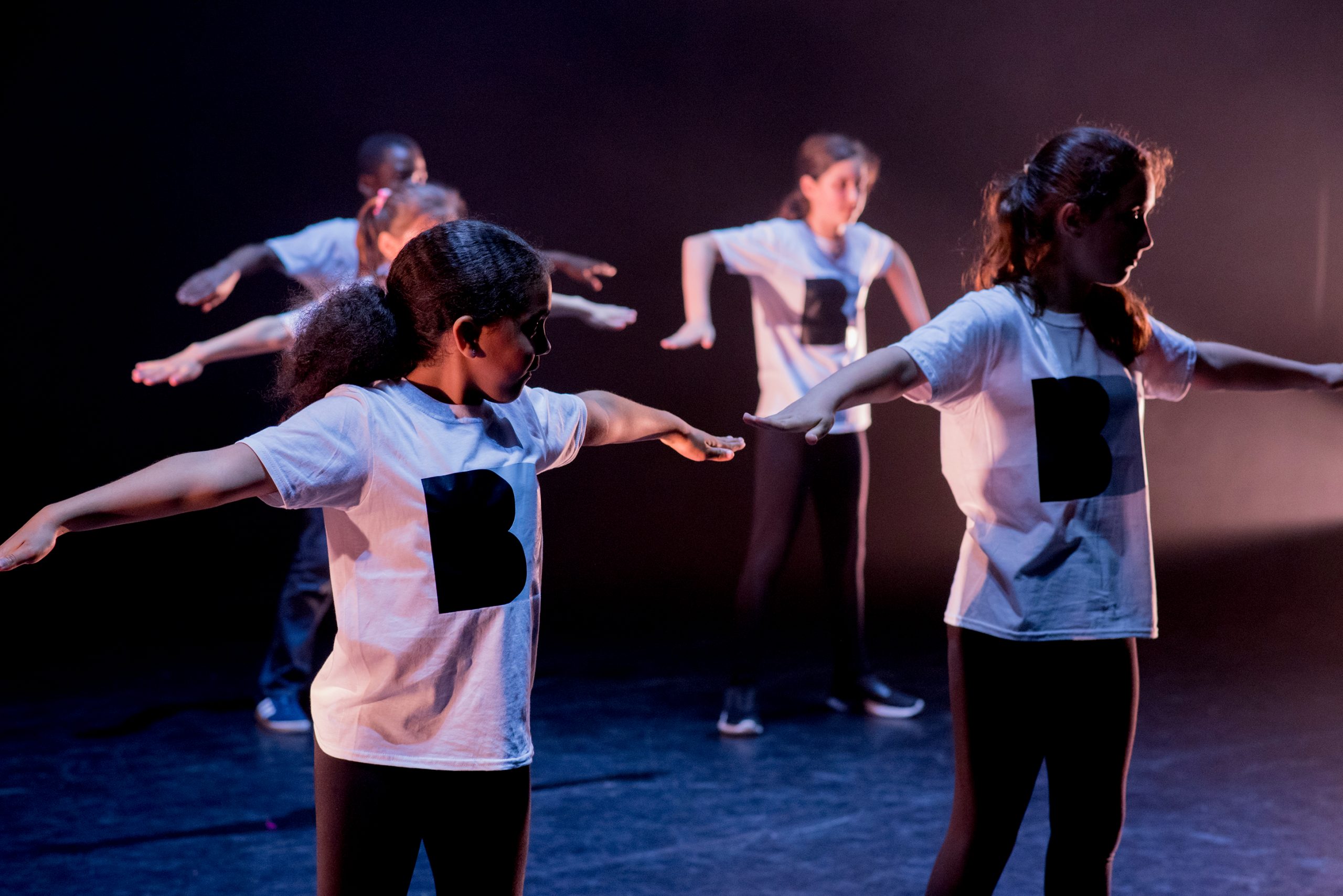 For more info and to get involved, visit: www.studio3arts.org.uk
*****
We're moving a tad beyond Barking and Dagenham now, to view 'The Space Between', created by Emmanuel Oreyeni.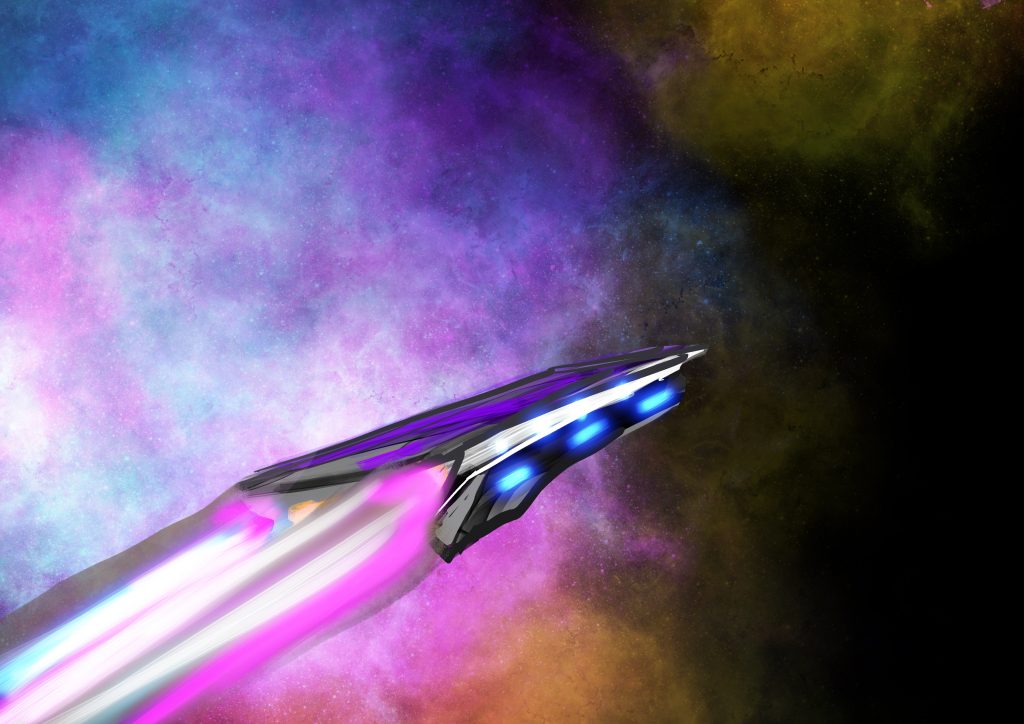 Emmanuel is a talented young artist whose creative movement demonstrates another way this page's theme can be interpreted. He tells us:
"The Young ARTivists is an art movement for all young people from 17 to 25 in Thames Ward, using their creative talents to raise awareness on issues that are not being talked about in the community, and uniting together to make the community a better place.
I created this art movement because of the lack of action among young people. There isn't a youth centre around us, and there are no activities for us to do. This can lead to bad habits, ultimately damaging ourselves and our potential.
My art career started through volunteering with the Thames Ward Community Project (TWCP) when I was 17. I started with live drawing at their events, and the more I knew about them, the more I felt universities had to do something to give young people the same chance I had: that of growing my understanding of my community, and dramatically improving my art in the process.
Young people can use any creative talent, from visual art to film, to respond to a certain theme and that work gets displayed and exhibited at a gallery show or event, as well as being featured across Thames Ward: from Barking Riverside to Thames View.
It's time for our generation to stop waiting for opportunities to come to us and make opportunities happen! There is raw unfiltered talent out there and a new generation of leaders who will change the world through Art. The time is now!
We will be making announcements in the next few weeks about the launch of the Young ARTivists, so please follow us on Instagram and Twitter: @youngarts12 and for more information, please email: youngartivits0@gmail.com."
© Emmanuel Oreyeni, 2021
*****
Lastly, we move to the stage, where playwright Lucy Kaufman offers us her expertise:
The Flickering Flame: Creative Movement On Stage
One of the first things I teach my playwriting students is how a play is different from books, films and TV. When you write a play you are, essentially, writing an instruction manual for a director and actors, helping them to recreate the vision you, the writer, has in your mind. Unlike in a book, which can be read years after it was written, or a film, which is recorded and re-recorded and can be watched endless times, a play is a live performance by living, breathing people. Like a flame, that performance is temporary: the flame flickers for a while, before it is extinguished forever. No two performances of the same play are ever identical: anything can happen, things can easily go wrong. A video of a play rarely does the live performance justice. There is no substitution for experiencing the real thing. This is one of the limitations of theatre, but it is also what makes theatre magic.
One of the issues I see time and again in plays by beginner playwrights, is that what they have written would be impossible to recreate on a stage. Most theatre companies are constrained by small budgets, and live actors bring all the constraints on your play that comes with being human: people can't fly, they can't burst into flames without being seriously hurt, they can't transform easily from one form into another, nor teleport from one side of the stage to the other, turn invisible, age instantly or change their clothes in a second flat. All these aspects have to be taken into account when writing your instruction manual, allowing time for costume changes in the script and thinking about the characters' exits and entrances. When writing your play, as well as thinking about what the character is saying and doing as they might say and do it in life, you also have to picture exactly what your actor will be doing on the stage, writing stage directions to suggest tone of voice and facial expressions, as well as movement around, and on and off, stage. Your stage directions allow the director and actors to visualise the play on a stage, although very often they will choose to physicalise your play differently from how you imagined, and in many cases better.
Directors and actors spend time understanding the text, as well as analysing the text for natural movement, identifying where it is natural for a character to move, based on what is going on for the character internally and externally at any one time. In your script, you can indicate where this kind of movement occurs, based on the emotions your character is going through and the 'pictures' you want to create on the stage, but whether something takes place downstage left or right matters less than exactly what happens, when, and to whom. You may even envisage your audience itself moving, walking the audience from one location to another, or from scene to scene, as in promenade and much outdoor theatre.
Just like screenplays, plays do not make riveting reading (they can actually be quite hard to read) but, at their best, can be a blueprint for an incredibly powerful experience. What can be more powerful than the live audience watching a live human go through immense emotional and physical transformation in real time? When I teach playwriting, I always say, "Dialogue is (almost) everything in a play." Movement is the reason for my caveat 'almost'.
© Lucy Kaufman, 2021
Lucy Kaufman is a playwright and author. She teaches Playwriting and Screenwriting for Pen to Print.
You can find her on Twitter: @lucykaufman_
*****
Did you enjoy moving with me through these Monday Moments features? Don't forget that issue 9 of our magazine is out and you can read it here. Next time, Monday Moments will be focusing on the theme of Play, so do send me your submissions at: pentoprint@lbbd.gov.uk.
Because movement isn't just a purely physical thing, and what is more rewarding than moving past a creative block, or the feeling of having fully moved through your project, from inception to completion?