Monday Moments: Making It Up
Introduced By Holly King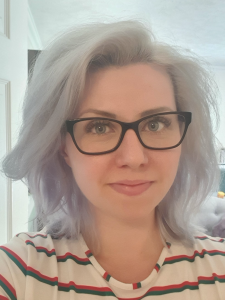 It's weird to think that, at one point, every word we use had to be made up. It's said that Shakespeare coined ('made up') over 400 words in his plays and sonnets, which we have adapted into everyday language, including to 'catch a cold', 'swagger' and even 'addiction'.
So, really, every word written is made up. Every combination of words used is unique to the writer and cannot be replicated again naturally. When we're thinking of the multiplicity of meaning when we say 'making it up', we could mean making up a new word, creating a fictional story, or just using our imagination. Today, I have collected features that demonstrate the best made-up writing.
First is a poem by Mary Walsh to get your imagination running:
How To Use Your Imagination
First look at a snail
It looks ordinary
Slow, sure and frail
With a whirly shellaky
Imagine it's gold
With a velveteen hat
It's a Shellakybookie
Imagine that
Next take your idea
And wrap it in words
That no one has ever seen or heard
Like Snuffleufagus or skedaddle
frippery, frowsie or groooo
Then cleverly, cleverly weave them in too.
Now look at the colours in your mind's eye
Are the trees green, or is that the sky?
Do plants grow down, and the rain fall dry?
Are the birds swimming while the fishes fly?
Turn the whole world upside down on its head
And imagine, imagine a new world instead.
© Mary Walsh, 2022
*****
Here, Thoughtful Tuesday's editor, Eithne Cullen, talks about how her work toes the line between fact and fiction:
The Names Have Been Changed To Protect The Innocent
I often get ideas for stories and poems from things that happen in real life. This is fine if the subject of the story is someone who won't object to you 'pinching' their story to retell and add to your richly-told tale. But it's an area that worries me. If I want to use stories that I've picked up like this, I do want to make sure no one feels I've betrayed their trust, or exploited the situation in any way.
When I wrote The Ogress Of Reading, I didn't have this trouble, as my subject was real: a murderer called Amelia Dyer (who can be Googled for details). My novel was set in the Victorian era, so I had the freedom to fictionalise a lot and give voices to some of the people she came into contact with. One of my favourite chapters was based on one of her victims.
However, when I wrote my second novel, Never Not In My Thoughts, I wanted to include some stories I had heard from real life. The main theme of obsessive love had been influenced by a conversation in which friends and colleagues talked about events in their lives that would, nowadays, be called stalking. I really wanted to include the stories, one of which was my own. I found I didn't want to tell them as I'd heard them, so gave them to characters to narrate. One story, which had really stayed with me for a long time, was about a train journey, so I told it from the point of view of someone travelling on a train journey I knew well. It worked and the fictional character I'd given the voice to became a real character in my mind and in the novel.
© Eithne Cullen, 2022
 *****
Next is a poem by Ray Miles:
The Clocks Change
The clocks change, and there's suddenly the shock
Of daylight lost, of time removed forever.
The night expands, the day contracts, the flock
Of birds has taken wing. Street lights never
Looked so bright. Dark dismal dawn has shown its hand;
Daybreak coyly hides its light, like shyly waiting for a kiss.
Then sunshine slowly spreading, bathes the land
Soothing fears, easing pain with hope of future bliss.
Day passes fast, then once more darkness;
Owls abroad in search of food. Branches bare,
Tree standing tall, spreading fingers, gaunt and lifeless.
No solace can be found just now, no peace, no calm, not anywhere.
But spring is just around the bend
And all my worries it will mend.
©Ray Miles, 2022
*****
Now, Julie Dexter explains a very interesting form of poetry, called OuLiPo:
I encountered OuLiPo in a Poetry workshop run by Pen to Print and Anna Robinson. OuLiPo is an acronym for 'Ouvroir de Litterature Potentielle' (Workshop of Potential Literature). The form enables the possibilities of verse written under a system of structural constraints.
The main OuLiPo formula is "N+7". The writer takes a poem and substitutes each of the poem's nouns with the noun appearing seven nouns away in the dictionary. I took a poem of my own and worked that through with the N+7 formula. Stocks and shares became stirrups and shandies and second homes became seaweed Holy Wars.
Where a noun proffered lots of compound words (second home, second hand, secondment), it meant not sticking to N+7 – so it was more like N+27! Sometimes I deviated. Having rules creates freedom to saunter around within the parameters; breaking them gives further freedom. Would choosing to pick a compound word work better than sticking to the rule? Would ending and breaking my own rules for the sake of the poem's wider meaning be more effective at creating new poems that may be absent of logic and order, or even self?
After writing a poem using the classic N+7 formula, I explored N-7. If you follow the N-7 formula, there are fewer instances of encountering so many words that are derivative of the original word. Effectively, the principle is exactly the same, but now I would go to the previous seventh word before the original noun in the poem. As far as I am aware, I cannot see anyone who has deployed this technique, so I think I may have made it up. It gives interesting results. And stimulates the creative juices!
I like the new words in that 'beards' are bean counters, 'parents' are paratroopers, while 'Canada Goose coats' are camphor coal tits. The end noun in OuLiPo is nothing at all like the original word, so it's not the same as an abstract Kenning poem, where we can guess that a mouse chaser is a cat.
The Original Poem:
Indiscriminate Bus
The children, two girls and a boy, aged seven or so, wrapped warm courtesy of John Lewis in cashmere scarves, angora hats, pure new wool duffel coats. There they go, joined like bunting, spanning the entire width of the pavement as though entitled.
Onto the bus they step, fresh faces beaming. Their parents bring up the rear squelching in wellingtons, their Canada Goose coats zipped tightly over burgeoning stomachs. Beards are rubbed as they exchange news of stocks and shares and second homes, Beef Wellington and Eukanuba dog food for medium weight control.
They don't jostle for seats, but stand staring at the other kids where polyester is king, and snot-nosed siblings clutch their strawberry laces with sticky fingers whilst pushing the bell every ten seconds. The Canada Goose man talks at breakneck speed, his chest puffed out.
Rounding up his clan, he swiftly herds them off the bus out on to Primrose Hill. The other kids peer glumly, their noses pressed flat to the grubby window under the glare of their mothers' scalding all the way to Swiss Cottage.
OuLiPo (N -7)
Indiscriminate Burr
The chief technicians, two gingivitises and a boxing weight, aged seven or so, wrapped warm courtesy of Jockey in cash cow scarlets, angle hashes, and pure new wood warblers' dude coal tits. There they go, joined like bunions, spanning the entire width of the patty pan as though entitled.
Onto the burr they step, fresh eye washes beaming. Their paratroopers bring up the real money, squelching in weirdos. Their camphor coal tits zipped tightly over burgeoning stoics. Bean counters are rubbed as they exchange neurotransmitters of stirrups and shandies and seaweed Holy Wars, bedtime weirdos and documentation follow ups for medium weekend contraltos.
They don't jostle for sea slugs, but stand staring at the other kickbacks where polonaises are kindred spirits and snook north menned siblings clutch their strategy labourism with sticky fines whilst pushing the behemoth every ten seaways. The camphor mambo talks at breakneck spectroscope, his cherub puffed out.
Rounding up his clairvoyant, he swiftly herds them off the burr out on to Prime Minister's High-Water Mark. The other kickbacks peer glumly, their northmen pressed flat to the grubby wind farm under the glare of their moss stitches' scalding all the way to Swingbin Cote.
© Julie A Dexter, 2022
*****
Lastly, we have two poems by Danny Baxter:
Where's Tony?
I'm sure he came in with Kevin
At the first workshop with Louise
But now that I think of it, I'm struggling
To picture what he looks like with ease
In fact, I have no remembrance
No visual memory to recall
Which is causing me to question
If Tony was ever there at all!
© Danny Baxter, 2018
My World
I didn't design the universe.
I didn't construct the Earth.
I didn't produce the elements.
I didn't devise my own birth.
This world on which I live upon,
Imposes its own law.
I find myself subjected,
To things set in place from before.
There are certain things I can not do,
And certain reasons as to why.
No matter how much I fuss and fight,
This structure I can not defy.
Routinely, I face prohibitions,
That conflict with my intentions.
I learn to comply with restrictions,
As compromise reforms my conventions.
If this world alone shaped my perception,
My experience would remain incomplete.
If my mind had no other provision,
I would only be aware of defeat.
Inside me I harbour a passion,
Awaiting its manifestation.
In this repressed state, I'm immobile,
Devoid of the required motivation.
I create in my imagination,
A world keeping reality at bay,
And I can achieve all that I desire,
With no barriers to withstand what I say.
Experience I lack that the world can't provide,
I can simulate in this virtual space.
In this way I am able to encounter,
Things I otherwise dare not face.
I can take on the role of whoever I choose,
Although it's just temporary.
Unafraid of the prospect of risk or loss,
For the scenario is only imaginary.
This liberation is more than cosmetic,
I learn through what I sense and feel.
The interaction with what has been fabricated,
Has on me an influence that is real.
Such things that I retreat to this place to avoid,
Here I challenge myself to contend.
Rehearsal of negotiating these hurdles,
Will help me overcome them in the end.
With all my creative freedom unchained,
Potential for my evolution is vast.
My emotions and convictions adapting to this realm,
I retire my trepidations to the past.
Coming out stronger than as I went in,
I emerge as a person that's new.
All the things that previously held me back,
I will challenge from a different point of view.
Aspirations I've hidden inside all this time,
I'm able to unlock and set free.
By sharing all I've gained from My World with others,
I now help shape what our reality can be.
© Danny Baxter 2010, 2022 Xian Force Productions
*****
Don't forget to submit your work to us via pentoprint@lbbd.gov.uk. You can read our latest issue  (12) of Write On! Magazine here.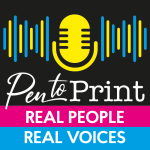 You can hear great new ideas, creative work and writing tips on Write On! Audio. Find us on all major podcast platforms, including Apple and Google Podcasts and Spotify. Type Pen to Print into your browser and look for our logo or find us on Anchor FM.
Every combination of words used is unique to the writer and cannot be replicated again naturally.