Pen to Print's LGBTQ+ History Month Book Recommendations
Happy LGBTQ+ History Month! Held annually, this month is an opportunity to celebrate and honour the accomplishments and contributions of LGBTQ+ individuals throughout history, as well as to recognise the progress made through equality and acceptance.
In line with the spirit of this month, we have been sharing tips on how to write LGBTQ+ stories on social media. However, we'd also like to share some powerful and impactful books that offer a window into the lives and experiences of queer individuals. Whether you identify as LGBTQ+ or simply want to learn more about the community, these books are a great way to deepen your understanding. So, without further ado, here is our full reading list: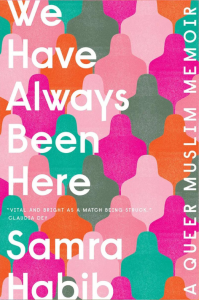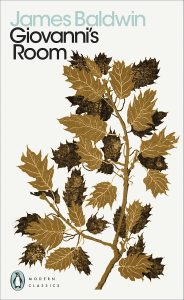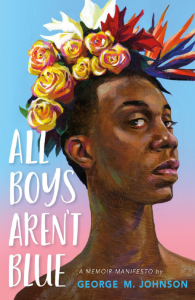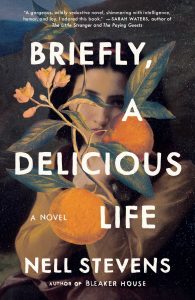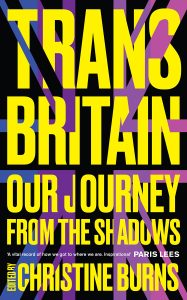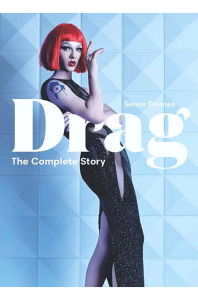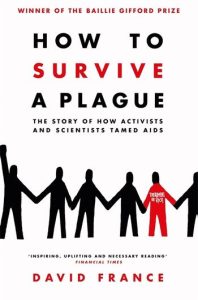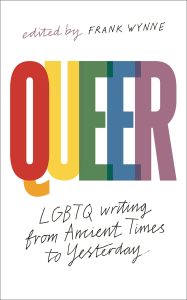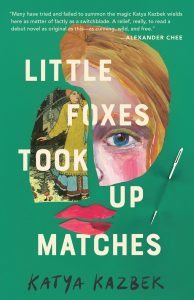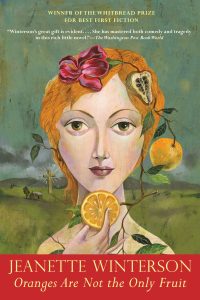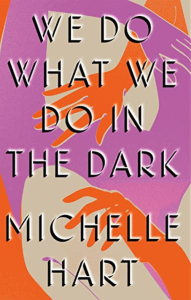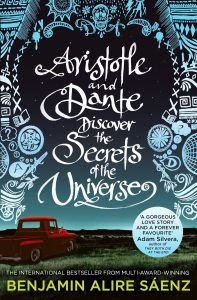 A memoir of hope, faith and love, Samra Habib's story starts with growing up as part of a threatened minority sect in Pakistan, and follows their arrival in Canada as a refugee, before escaping an arranged marriage at sixteen. When they realized they were queer, it was yet another way they felt like an outsider.
So begins a journey that takes them to the far reaches of the globe to uncover a truth that was within them all along. It shows how Muslims can embrace queer sexuality, and families can embrace change. A triumphant story of forgiveness and freedom, We Have Always Been Here is a rallying cry for anyone who has ever felt alone and a testament to the power of fearlessly inhabiting one's truest self.
"…I stand at the window of this great house in the south of France as night falls, the night which is leading me to the most terrible morning of my life."
Considered an 'audacious' second novel, Giovanni's Room is set in the 1950s Paris of American expatriates, liaisons, and violence. This now-classic story of a fated love triangle explores, with uncompromising clarity, the conflicts between desire, conventional morality and sexual identity.
One of the most important American writers of the twentieth century, James Baldwin's novels primarily address issues of race, class and sexual inequality, including Giovanni's Room which was extremely controversial in its representation of gay relationships.
Truly ground breaking in its treatment of homosexual relationships and the stigma surrounding them in the 1950s, Baldwin's concise masterpiece focuses on David and Hella's separation in Paris and David's subsequent entanglement with the passionate Giovanni.
This powerful YA memoir-manifesto follows journalist and LGBTQ+ activist George M. Johnson as they explore their childhood, adolescence, and college years, growing up under the duality of being black and queer.
From memories of getting their teeth kicked out by bullies at age five to their loving relationship with their grandmother, to their first sexual experience, the stories wrestle with triumph and tragedy and cover topics such as gender identity, toxic masculinity, brotherhood, family, inequality, consent, and Black joy.
In 1838 Frederic Chopin, George Sand and her children travel to a monastery in Mallorca. They are there to create and to convalesce, to live a simple life after the wildness of their Paris days.
Witness to this tumultuous arrival is Blanca, the ghost of a teenage girl who has been at the monastery for over three hundred years. Blanca's was a life cut short and she is outraged. Having lived in a world full, according to her mother, of 'beautiful men', she has found that in death it is the women she falls for, their beauty she cannot turn away from, and it is the women and girls who, over her centuries in the village and at the monastery, she has sought to protect from the attentions of men with what little power she has. And then George Sand arrives, this beautiful woman in a man's clothes, and Blanca is in love.
But the rest of the village is suspicious of the newcomers, and as winter sets in, as George tries to keep her family and herself from falling apart, as Chopin writes prelude after prelude in despair on his tuneless piano, their stay looks likely to end in disaster…
Heady with the delicious scent of the Mediterranean, richly witty, and utterly compulsive, Briefly, A Delicious Life is a story about convention and breaking convention, about love – yearning, secret, forbidden, unrequited – and about men and women and the violence they mete out to one another.
Over the last five years, transgender people have seemed to burst into the public eye: Time declared 2014 a 'trans tipping point', while American Vogue named 2015 'the year of trans visibility'. From our television screens to the ballot box, transgender people have suddenly become part of the zeitgeist. This apparently overnight emergence, though, is just the latest stage in a long and varied history.
The renown of Paris Lees and Hari Nef has its roots in the efforts of those who struggled for equality before them, but were met with indifference – and often outright hostility – from mainstream society. Trans Britain chronicles this journey in the words of those who were there to witness a marginalised community grow into the visible phenomenon we recognise today: activists, film-makers, broadcasters, parents, an actress, a rock musician and a priest, among many others. Here is everything you always wanted to know about the background of the trans community, but never knew how to ask.
Drag is transformation, communication, and, above all, exaggeration, where gender non-conformity is the plat du jour. This fearless book observes this increasingly complex world by exploring drag's journey, from the surprising, to the sophisticated, to the utterly bizarre, through the twentieth century and up to the present day. With witty text, dazzling photography, and corralled into thematic chapters, this is the first flamboyant and poignant survey of drag culture.
Drag is not just for fabulous queens and drag enthusiasts, but for anyone interested in gender fluidity and the culture surrounding it. Simon Doonan is a former drag queen who impersonated Queen Elizabeth. A veteran in the fashion industry, he has won every fashion award on Earth including the CFDA Award. Today, Simon is the Creative Ambassador for Barneys New York and a judge on the NBC television show Making It, co-hosted by Amy Poehler and Nick Offerman.
The Story of How Activists and Scientists Tamed AIDS.
How to Survive a Plague by David France is the riveting, powerful and profoundly moving story of the AIDS epidemic and the grass-roots movement of activists, many of them facing their own life-or-death struggles, who grabbed the reins of scientific research to help develop the drugs that turned HIV from a mostly fatal infection to a manageable disease. Around the globe, the 15.8 million people taking anti-AIDS drugs today are alive thanks to their efforts. Not since the publication of Randy Shilts's now classic And the Band Played On in 1987 has a book sought to measure the AIDS plague in such brutally human, intimate, and soaring terms.
Weaving together the stories of dozens of individuals, this is an insider's account of a pivotal moment in our history and one that changed the way that medical science is practised worldwide. 'This superbly written chronicle will stand as a towering work in its field' Sunday Times.
LGBTQ writing from ancient times to yesterday selected by award-winning translator Frank Wynne. Drawing together writing from Catullus to Sappho, from Arthur Rimbaud to Anne Lister and Armistead Maupin, translator Frank Wynne has collected eighty of the finest works representing queer love by LGBTQ authors. These pieces straddle the spectrum of queer experience, from Verlaine's sonnet in praise of his lover's anus and Emily Dickinson's exhortation of a woman's beauty, to Alison Bechdel's graphic novel of her coming out, Juno Dawson's reflections on gender and Oscar Wilde's 'De Profundis'.
With stories, poems, extracts and scenes from countries the world over, Queer is an unabashed and unapologetic anthology, which gives voice to those often silenced.
Mallory sees the woman for the first time at her college gym and is immediately transfixed. As a naturally reserved person who is now reeling from the loss of her mother, Mallory finds herself compelled by the woman's assurance, and longs to know her better. Despite the discovery that she is a professor at the college, Mallory finds herself falling into a complicated love affair with the woman, the stakes of which she never quite understands.
In the years that follow, Mallory must come to terms with how the relationship shaped her, for better or worse, and learn to become a part of the world that she sacrificed for the sake of a woman she never truly knew.
In this enthralling debut novel, the complexities of influence, obsession, and admiration reveal how desire and its consequences can alter the trajectory of a life.
When Mitya was two years old, he swallowed his grandmother's sewing needle. For his family, it marks the beginning of the end, the promise of certain death. For Mitya, it is a small, metal treasure that guides him from within. As he grows, his life mirrors the uncertain future of his country, which is attempting to rebuild itself after the collapse of the Soviet Union, torn between its past and the promise of modern freedom. Mitya finds himself facing a different sort of ambiguity: is he a boy, as everyone keeps telling him, or is he not quite a boy, as he often feels?
After suffering horrific abuse from his cousin Vovka who has returned broken from war, Mitya embarks on a journey across underground Moscow to find something better, a place to belong. His experiences are interlaced with a retelling of a foundational Russian fairytale, Koschei the Deathless, offering an element of fantasy to the brutal realities of Mitya's everyday life.
Told with deep empathy, humor, and a bit of surreality, Little Foxes Took Up Matches is a revelation about the life of one community in a country of turmoil and upheaval, glimpsed through the eyes of a precocious and empathetic child, whose heart and mind understand that there are often more than two choices. An arresting coming of age, an exploration of gender, a modern folktale, a comedy about family, Katya Kazbek breaks out as a new voice to watch.
This is the story of Jeanette, adopted and brought up by her mother as one of God's elect.
Zealous and passionate, she seems seems destined for life as a missionary, but then she falls for one of her converts. At sixteen, Jeanette decides to leave the church, her home and her family, for the young woman she loves. Innovative, punchy and tender, Oranges Are Not the Only Fruit is a few days ride into the bizarre outposts of religious excess and human obsession.
Tackling expansive themes with tenderness and acuity, Jeanette Winterson's beautifully nuanced and wickedly funny autobiographical novel takes a rueful look at dogmatic religion and burgeoning sexuality.
The beloved cult classic about family, friendship and first love, from award-winning author Benjamin Alire Saenz. This lyrical novel will enrapture readers of Adam Silvera's They Both Die at the End, The Perks of Being a Wallflower and Call Me By Your Name.
Aristotle is an angry teen with a brother in prison. Dante is a know-it-all who has a unique perspective on life.
When the two meet at the swimming pool, they seem to have nothing in common. But as the loners start spending time together, they develop a special friendship – the kind that changes lives and lasts a lifetime. And it is through this friendship that Ari and Dante will learn the most important truths about the universe, themselves and the kind of people they want to be.
This incredibly moving and powerful Printz Honor Book follows two teen boys learning to open themselves up to love, despite the world being against them.
We hope our LGBTQ+ History Month book selections inspired you to add a few new titles to your TBR list. We'd love to hear your opinions if you decide to read any of these books, or if you've already read them — Share your thoughts online and tag us on social media!
Although LGBTQ+ History Month is coming to a close, let us continue to honour and support queer voices, not just in February and June, but all year round.