Saturday Spotlight: Latest Book Releases w/c 18 July
by Claire Buss, Deputy Editor, Write On! 
At Write On! and Pen to Print we want to help connect authors and readers, so we've created a Spotlight page every Saturday, showcasing some of the exciting new reads available. The list has been curated by Lisa Rouiller and myself, based on books that you send us, so if you're an author and you'd like your book in the spotlight, reach out to Lisa at pentoprint@lbbd.gov.uk. Whether you're an indie author, with a small press or mainstream publisher, we'd love to hear from you and shine a light on your new novel.
Write On! offers other opportunities for writers as well. If you'd like us to feature an extract from your book or a short story, please send the extract, book cover and blurb to pentoprint@lbbd.gov.uk with the subject Write On! Showcase (ensuring you have your publisher's permission, of course).
Pen to Print are also looking for short videos from people reading a passage from their favourite book, or authors reading extracts from their own books. These videos will be featured on the Pen to Print YouTube channel and across our social media. Please send in your videos or links to pentoprint@lbbd.gov.uk with the subject 'Video Stories'.
It's 1970, and Baba Lenka begins in an icy Bavarian village with a highly unorthodox funeral.
The deceased is Baba Lenka, great-grandmother to Eva Hart. But a terrible thing happens at the funeral, and from that moment on, everything changes for seven-year-old Eva. The family fly back to Yorkshire but it seems the cold Alpine winds have followed them home. And the ghost of Baba Lenka has followed Eva. This is a story of demonic sorcery and occult practices during the World Wars, the horrors of which are drip-fed into young Eva's mind to devastating effect. This is not for the faint of heart. Nightmares pretty much guaranteed!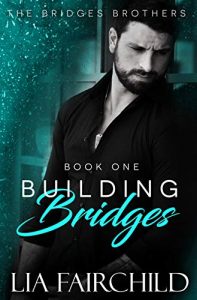 Former soldier Logan Bridges never imagined he would go from serving his country to helping raise a house full of children after a devastating family loss.
Dealing with his rowdy siblings and cousins proves to be almost as treacherous as the battlefields he left behind. And though he's committed to making it work, he soon finds he's in over his head. Until someone from Logan's past steps in to help.
Mollie has always been independent, but finds herself growing attached to the family, including Logan, and is discovering there's more to life than working and solitude.
Logan and Mollie quickly form a strong bond, and when attraction brings them closer, they agree getting involved wouldn't be good for the children. But when they both struggle to keep the blurry line of friendship between them,  Logan finds it increasingly hard to open up and face his painful past.
Available to buy here
Connect with Lia Fairchild
Meet Zoe Finch, West Midlands Police's newest Detective Inspector. She's outspoken, ambitious, and damaged. And she's working a case that could make her career, or cost her everything…

Fresh from the success of the Canary investigation into depravity and corruption at the highest levels, she's attracted attention. Not least from Assistant Chief Constable Bryn Jackson.
But when Jackson is brutally murdered on the night of his retirement party, Zoe is dragged into a case that's deeply personal.
All the evidence points to the victim's downtrodden wife, who has secrets of her own. But Zoe begins to suspect all isn't as it seems. Could Jackson's death be linked to the Canary case? And what is her new boss, DCI David Randle, hiding?
Seeking out the truth will force Zoe to confront her own past, and put her career, and her team's lives, on the line.
Deadly Wishes is a gritty crime thriller perfect for fans of Angela Marsons, Caroline Mitchell, and the BBC's Line Of Duty.
Available to buy here
Connect with Rachel McLean
It's now or never.
The gates to the land of the dead are about to open. This is our last fight, our last attempt to put Kenneth down. Will I be able to fulfill my mission?
All I know is that I am ready to use every bit of my magic to stop hell from breaking loose.
The Call Of Blood is the final episode of The Weight Of Magic series. For more adventures in an exciting paranormal, urban fantasy world, grab a copy of Lana Melyan's The Eternity Road trilogy to take a roller-coaster ride with immortal hunters, vampires, and witches.
Available to buy here
Connect with Lana Melyan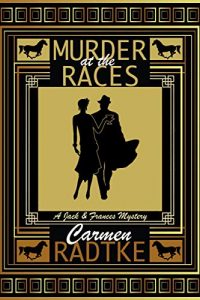 Nothing is a dead-cert in a race against a cold-blooded killer …
1931. Frances Palmer is overjoyed when her brother Rob returns to Adelaide as a racecourse veterinarian. But all is not well on the turf, and when a man is murdered, there is only one suspect: Rob.
Frances and her boyfriend, charming night club owner Jack Sullivan, along with ex-vaudevillian Uncle Sal and their friends, have only one chance to unmask
the real murderer: by infiltrating the racecourse. The odds are against them but, luckily, putting on a dazzling show where everything depends on sleight of hand is what they do best. With time running out for Rob, the race is on.
If you love sparkling dialogue, glamorous settings and the charm of the 'Golden Age' mysteries, you'll enjoy Carmen Radtke's cosy whodunnits, perfect for fans of Agatha Christie, Ngaio Marsh, Rhys Bowen and Carola Dunn.
Available to buy here
Connect with Carmen Radtke
It is summer, 1956, when fifteen-year-old Bridget first meets Isabella. In their conservative Connecticut town, Isabella is a breath of fresh air. She's worldly, alluring and brazen; an enigma.
When they receive an offer to study at the Academy in Italy, Bridget is thrilled. This is her ticket to Europe and – better still – a chance to spend nine whole months with her glamorous and unpredictable best friend.
There, lodged in a convent of nuns who have taken a vow of silence, the two girls move towards a passionate but fragile intimacy. As the year rolls on, Bridget grows increasingly fearful that she will lose Isabella's affections – and the more desperate she gets, the greater the lengths she will go to keep her.
Belladonna is a hypnotising coming-of-age story set against the stunning and evocative backdrop of rural Northern Italy. Anbara Salam tells a story of friendship and obsession, desire and betrayal, and the lies we tell in order to belong.
Available to buy here
Connect with Anbara Salam 
Remember, if you're an author and you'd like to see your book in our Saturday Spotlight, email: pentoprint@lbbd.gov.uk and send us the details of your new novel. 
Further Links
For details of Penguin RandomHouse new releases, visit their website here.
For details of Hachette new releases, visit their website here.
For details of HarperCollins new releases, visit their website here.
For details of PanMacmillan new releases, visit their website here.
For details of Simon & Schuster new releases, visit their website here.
Disclaimer: Amazon links are given for ease but please remember there are a number of other online retailers operating, including hive (which helps to support independent book shops), Kobo, Apple Books, Google Play and Nook as well as online stores for bookstores like Waterstones, Barnes & Noble and WHSmiths. Given the current situation, though, please check first.
We want to help connect authors and readers, so we've decided to create a spotlight page every Saturday, showcasing some of the exciting new reads available.