Saturday Spotlight: Latest Book Releases w/c 5 Saturday
by Claire Buss, Deputy Editor, Write On! 
At Write On! and Pen to Print we want to help connect authors and readers, so we've created a Spotlight page every Saturday, showcasing some of the exciting new reads available. The list has been curated by Lisa Rouiller and myself, based on books that you send us, so if you're an author and you'd like your book in the spotlight, reach out to Lisa at pentoprint@lbbd.gov.uk. Whether you're an indie author, with a small press or mainstream publisher, we'd love to hear from you and shine a light on your new novel.
Write On! offers other opportunities for writers as well. If you'd like us to feature an extract from your book or a short story, please send the extract, book cover and blurb to pentoprint@lbbd.gov.uk with the subject Write On! Showcase (ensuring you have your publisher's permission, of course).
Pen to Print are also looking for short videos from people reading a passage from their favourite book, or authors reading extracts from their own books. These videos will be featured on the Pen to Print YouTube channel and across our social media. Please send in your videos or links to pentoprint@lbbd.gov.uk with the subject 'Video Stories'.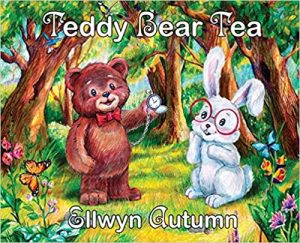 It's tea time in the forest!
Come along with Teddy and his woodland friends for a lively tea party filled with enchantment and fun.
Don't be late.
They're serving tea at promptly three!
Available to buy here
Connect with Ellwyn Autumn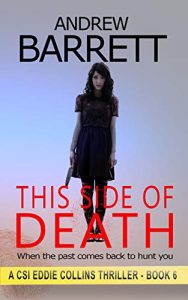 When the past comes back to hunt you…
Alex Sheridan believes the only way she can be free of her demons is to kill the men in her life. She has a list, and Crime Scene Investigator Eddie Collins is on it.
Death misses Eddie by inches, and Alex is locked away in Juniper Hill high-security hospital.
Everything is fine for Eddie until one day four years later, when Alex escapes. This time she's better prepared.
The week that follows ruptures Eddie's life and shatters the belief he had in his own past, leaving him wondering what really happened, and facing one stark choice: who to kill and who to save.
This Side Of Death is the most revealing CSI Eddie Collins novel to date. Prepare to see inside his past and understand what makes him the angriest, most feared, yet most respected CSI in England.
Available to buy here
Connect with Andrew Barrett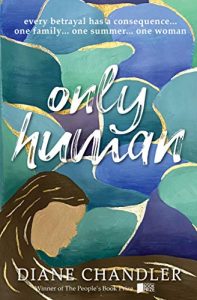 Every betrayal has a consequence… one family, one summer, one woman.
The Bonds are, seemingly, a tight family unit, until one fateful summer when the temptations of lust and love come for them all.
Tiger mum Anna, who gave up her career to build the perfect home life in London's leafy Chiswick, is shocked to the core when she discovers that her husband of 20 years is having an affair.
Her daughter, meanwhile, is transforming into a tricky teen chopping at the apron strings.
Then Jack walks into their lives. Sophie's first boyfriend is a breath of fresh air for the whole family and Anna gradually discovers new purpose.
But when more deceit creeps in, tensions soar and Anna is propelled through a tangled web of secrets and lies towards a devastating climax.
Available to buy here
Connect with Diane Chandler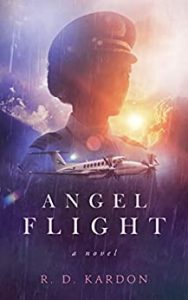 Two women. The men they love. One desperate plan.
Pilot Tris Miles is finally getting the recognition she deserves. She's a trusted captain and confidante to her boss at Westin Charter Company, as well as mentor to her young, ambitious co-pilot, Bruce. Tris is offered a coveted promotion and the opportunity of a lifetime: to fly a prestigious 'angel flight', transporting a critically ill woman from a remote town in northern Canada to the US for medical treatment.
But Tris needs more than professional success. Still alone almost three years after her lover Bron's death, Tris meets Mike, a local pilot with a secret past he refuses to discuss. Their budding relationship stumbles when Mike gets hired by Westin Charter to compete for the promotion Tris was promised.
As Tris and Mike's professional battle intensifies, their personal relationship deepens. Life is getting a lot more complicated for Tris, and it's about to get worse as the angel flight embarks. No one can imagine what awaits them in Canada, and how each will have to fight for their lives on this mission of mercy.
Available to buy here
Connect with R D Kardon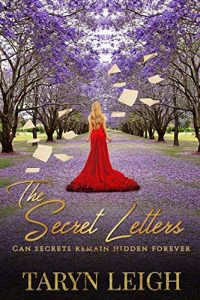 Can secrets remain hidden forever? 
Rachel, saved from an attack 12 years before by a faceless stranger, never got to thank him; never even knew his name.
Despite the devastation, she chose to rise above it to help others with their pain by becoming a psychologist. Her only issue now is that she's an expert at fixing everyone else's problems and blind to her own.
After a long relationship with her boyfriend Will starts to go south, she turns to her best friend Amelia for guidance.
Suddenly her world is turned upside down when tragedy strikes and she's left with no one to comfort her but Will's rude older brother Ruari.
Paralysed by fear, she struggles to take grip of her life, until the day when anonymous letters begin to appear from the stranger who saved her 12 years before.
Available to buy here
Connect with Taryn Leigh
Someone is watching. No one is safe.
The once-tranquil woods in a picturesque part of Lenchester have become the bloody stage to a series of ritualistic murders. With no suspects, Detective Chief Inspector Whitney Walker is once again forced to call on the services of forensic psychologist Dr Georgina Cavendish.
But this murderer isn't like any they've faced before. The murders are highly elaborate, but different in their own way, and with the clock ticking, they need to get inside the killer's head before it's too late.
For fans of Rachel Abbott, Angela Marsons and L J Ross, Ritual Demise is the seventh book in the Cavendish & Walker crime fiction series.
Available to buy here
Connect with Sally Rigby
Schoolgirl Charly Holmes has an out-of-this-world experience!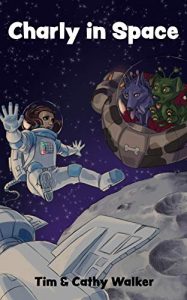 Charly In Space is an adventure story for young readers involving 13-year-old British schoolgirl, Charlotte Holmes (called 'Charly' by her friends).  She and her friend, Jenny, must raise money by washing cars if they want to go on a school trip to the European Space Agency in France. With her dad's help, they hit their fundraising target and embark on the trip of a lifetime that soon becomes the adventure of a lifetime for wannabe detective, Charly.
Charly In Space is a story of imagination and thrilling adventure that treads the border between scientific possibility and sheer fantasy, seen through the sharp eyes of a 13-year-old schoolgirl. This book is suitable reading for children aged 9+ and is the third book in a series, following on from The Adventures Of Charly Holmes and Charly & The Superheroes.
Available to buy here
Connect with Tim Walker
Remember, if you're an author and you'd like to see your book in our Saturday Spotlight, email: pentoprint@lbbd.gov.uk and send us the details of your new novel. 
Further Links

For details of Penguin RandomHouse new releases, visit their website here.
For details of Hachette new releases, visit their website here.
For details of HarperCollins new releases, visit their website here.
For details of PanMacmillan new releases, visit their website here.
For details of Simon & Schuster new releases, visit their website here.
Disclaimer: Amazon links are given for ease but please remember there are a number of other online retailers operating, including hive (which helps to support independent book shops), Kobo, Apple Books, Google Play and Nook as well as online stores for bookstores like Waterstones, Barnes & Noble and WHSmiths. Given the current situation, though, please check first.
We want to help connect authors and readers, so we've decided to create a spotlight page every Saturday, showcasing some of the exciting new reads available.