Saturday Spotlight: New Book Releases April 2022
By Claire Buss, Deputy Editor, Write On! 
At Write On! and Pen to Print, we want to help connect authors and readers, playwrights and audiences, so we've created a Spotlight page on the last Saturday of the month, showcasing some of the exciting new reads and plays available. The curated list is based on books and plays that you send us, so if you're an author or a playwright and you'd like your book or play in the spotlight, reach out to us at pentoprint@lbbd.gov.uk. Whether you're an indie author, with a small press or mainstream publisher, established or brand new playwright, we'd love to hear from you and shine a light on your new work.
Write On! offers other opportunities for writers as well. If you'd like us to feature an extract from your book or a short story, please send the extract, book cover and blurb to pentoprint@lbbd.gov.uk with the subject: Write On! Showcase (ensuring you have your publisher's permission, of course).
Pen to Print are also looking for short videos from people reading a passage from their favourite book, or authors reading extracts from their own books. These videos will be featured on the Pen to Print YouTube channel and across our social media. Please send in your videos or links to pentoprint@lbbd.gov.uk with the subject: Video Stories.
*****
The Margate Bookie
The Margate Bookie festival is back and will take place over the Jubilee weekend of June 2-5.
Visitors can enjoy a range of sessions, workshops, and talks from an array of writers, authors and speakers. The line-up includes the famous Bookie Poetry Slam, children's events debut novelists and established writers including Maggie Gee, Zoe Gilbert, Rosie Wilby, Jude Cook, Samantha Ellis, and Felicity Heyward
Bringing a seaside flavour is Costa Book Of The Year 2021 winner, Monique Roffey, and her novel The Mermaid Of Black Conch. She said: "I'm really looking forward to coming to Margate. I'm passionate about the sea and the seaside and will definitely take a walk on the beach. I hope to share my mermaid story with the audience, too. Please join us if you too are a sea-loving creature."
Bookie Director and founder Andreas Loizou will also launch his new book, The Story Is Everything. Andreas said: "We're delighted to return with an exceptional line-up of writers, authors and performers. Our team has been outstanding over the last year. We've had so much support from local people, and the publishing and arts industry has been working hard to maintain confidence in challenging times. It's going to be fun!"
Get your tickets here!
*****
Spirits Podcast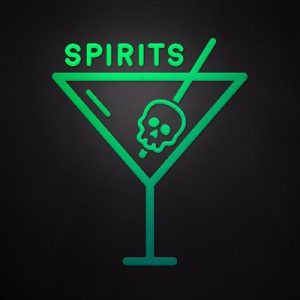 Are you ready to dive in? Spirits is a boozy podcast about mythology, legends and folklore. Every episode, co-hosts Julia and Amanda mix a drink and discuss a new story or character from a wide range of places, eras and cultures. Learn brand-new stories and enjoy retellings of your favourite myths, served over ice every week, on Spirits.
Check out our episodes and transcripts here, read more about us here, and unlock bonus content over on our Patreon!
Connect on Twitter: @SpiritsPodcast
*****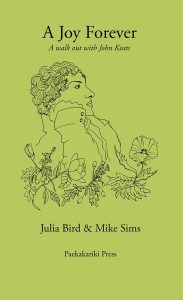 A Joy Forever events combine themed readings of Keats' poems and letters with games, entertainments and food, taking place at literature festivals and historic houses. They are social and playful performances fusing our serious attention to Keats' writing and history with more light-hearted approaches for curious audience members. We created an audience participation Tussie-Mussie cento based on the flowers in Keats' poems (the Tussie-Mussie being a nineteenth-century posy), Isabella's Basil and Chocolate Cake, a bingo version of La Belle Dame Sans Merci, a Keatsian Twelve Days Of Christmas a tableau vivant of The Eve Of St Agnes and new collaborative poems based on the 11-mile walks we took, retracing the extant route from Keats' house in Hampstead to his sister's lodgings in Walthamstow and back.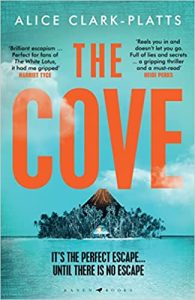 It's the perfect escape – until there is no escape…
Welcome to Turtle Cove. A luxury resort surrounded by pristine sea and the dense beauty of the jungle, it is the perfect escape from the stresses of life and work. For couples Lou and Adam, Eliza and Noah, a few days spent relaxing on the beach, while their kids are happily distracted, is exactly what they need.
But appearances can be deceiving.There's a strange tension brewing at the resort, with relations between the hotel and the locals threatening to spill over into violence. This is nothing though compared to the strained atmosphere between the two families. They haven't been friends for long and are starting to realise they don't really know each other at all.
Except for one of them. One of them knows another very well. And they have a score to settle.

Available to buy here
Connect with Alice Clark-Platts
A ground-breaking anthology of the best contemporary northern writing, showcasing the wealth of literary talent in the North of England.
We are the North.
With ground-breaking new authors, a thriving independent publishing scene and vibrant grass-roots networks, the North is driving a revolution in new literature. This anthology showcases the best of its talent, from every corner of the region and across all its vibrant genres. Some contributors are well-known established names, others are newcomers; all of them are part of the new northern writing scene.
This is Test Signal.
Adam Farrer / Amy Stewart / Andrew Michael Hurley / Carmen Marcus / Crista Ermiya / Désirée Reynolds / Jane Claire Bradley / Jenna Isherwood / J. A. Mensah / Kit Fan / Lara Williams / Laura Bui / Matt Wesolowski / Melissa Wan / Naomi Booth / Rebecca Hill / Robert Williams / Sammy Wright / Sara Sherwood / Sharon Telfer / Tawseef Khan / Tricia Cresswell
Available to buy here
Connect with Nathan Connolly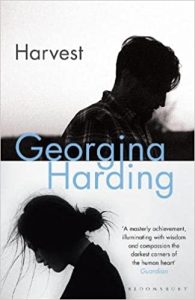 A farm in Norfolk in the 1970s.
A Japanese girl comes to visit her English lover in the house where he was born. She arrives on a day of perfect summer, stands with his mother in a garden filled with roses, watches as his brother walks fields of ripening wheat.
But between the two brothers lies the shadow of their father's violent death almost 20 years before; the unresolved narrative of their childhood – a story that has gone untold, a story that began in the last war.
In the presence of the girl, the old trauma begins to surface as the work of the harvest begins.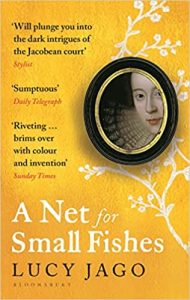 Frances Howard has beauty and a powerful family – and is the most unhappy creature in the world.
Anne Turner has wit and talent – but no stage on which to display them. Little stands between her and the abyss of destitution.
When these two very different women meet in strange circumstances, a powerful friendship is sparked. Frankie sweeps Anne into a world of splendour that exceeds all she imagined: a Court whose foreign king is a stranger to his own subjects, where ancient families fight for power, and where the sovereign's favourite may rise and rise – so long as he remains in favour.
Anne and Frankie dare to seek a little happiness for themselves in this extravagant, savage hunting ground. But as they gain notice, they also gain enemies and what began as a search for love and safety leads to desperate acts that could cost them everything.
Based on the true scandal that rocked the court of James I, A Net For Small Fishes is the most gripping novel you'll read this year: an exhilarating dive into the pitch-dark waters of the Jacobean court.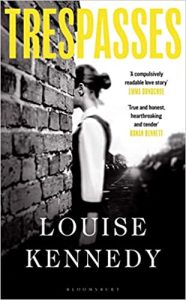 One by one, she undid each event, each decision, each choice.
If Davy had remembered to put on a coat.
If Seamie McGeown had not found himself alone on a dark street.
If Michael Agnew had not walked through the door of the pub on a quiet night in February in his white shirt.
There is nothing special about the day Cushla meets Michael, a married man from Belfast, in the pub owned by her family. But here, love is never far from violence, and this encounter will change both of their lives forever.
As people get up each morning and go to work, school, church or the pub, the daily news rolls in of another car bomb exploded, another man beaten, killed or left for dead. In the class Cushla teaches, the vocabulary of seven-year-old children now includes phrases like 'petrol bomb' and 'rubber bullets'. And as she is forced to tread lines she never thought she would cross, tensions in the town are escalating, threatening to destroy all she is working to hold together.
Tender and shocking, Trespasses is an unforgettable debut of people trying to live ordinary lives in extraordinary times.
Available to buy here
Connect with Louise Kennedy
It is the Saturday after the 2016 presidential election, and in a plush weekend house in Connecticut, a group of New Yorkers has gathered to recover from what they consider the greatest political catastrophe of their lives. Liberal and like-minded, the friends have come to the countryside in the hope of restoring the bubble in which they have grown used to living.
Moving through her days accompanied by a carefully curated salon, Eva Lindquist is a generous hostess with an obsession for decorating. Yet when, in her avidity to secure shelter for herself, she persuades her husband to buy a grand if dilapidated apartment in Venice, she unwittingly sets off the chain of events that will propel him to venture outside the bubble and embark on an unexpected love affair.
A slyly comic look at the shelter industry, Shelter In Place is a novel about house and home, furniture and rooms, safety and freedom and the insidious ways in which political upheaval can undermine even the most seemingly impregnable foundations.
Available to buy here
Connect with David Leavitt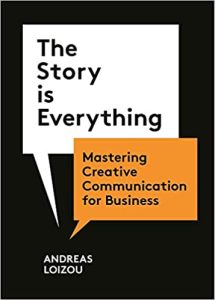 We all know that stories work. Great stories build rapport with clients and trust between colleagues. They attract investors, convince customers and make you and your business stand out in a world of boring presentations.
This book explores the tips and techniques to transform you into a creative business storyteller. It teaches you the structure of stories and how to grab your audience's attention by targeting their feelings, actions and beliefs. You'll learn how the masters of influence–advertisers, psychologists, philosophers, film directors and novelists–appeal to our deepest emotions.
From writing a persuasive pitch for a new product to turning dull data into exciting tales, this book will give you the tools to spread your message with style, originality and success.
Remember, if you're an author and you'd like to see your book in our Saturday Spotlight, email: pentoprint@lbbd.gov.uk and send us the details of your new novel.

Further Links
For details of Penguin RandomHouse new releases, visit their website here.
For details of Hachette new releases, visit their website here.
For details of HarperCollins new releases, visit their website here.
For details of PanMacmillan new releases, visit their website here.
For details of Simon & Schuster new releases, visit their website here.
Disclaimer: Amazon links are given for ease but please remember there are a number of other online retailers operating, including hive (which helps to support independent book shops), Kobo, Apple Books, Google Play and Nook as well as online stores for bookstores such as Waterstones, Barnes & Noble and WHSmiths. 
Read the latest issue of Write On! magazine (12) online here
We want to help connect authors and readers, so our Saturday Spotlight page showcases some of the exciting new reads available each month.