Saturday Spotlight: New Book Releases January
By Claire Buss, Deputy Editor, Write On! 
At Write On! and Pen to Print, we want to help connect authors and readers, playwrights and audiences, so we've created a Spotlight page every Saturday, showcasing some of the exciting new reads and plays available. The curated list is based on books and plays that you send us, so if you're an author or a playwright and you'd like your book or play in the spotlight, reach out to us at pentoprint@lbbd.gov.uk. Whether you're an indie author, with a small press or mainstream publisher, established or brand new playwright, we'd love to hear from you and shine a light on your new work.
Write On! offers other opportunities for writers as well. If you'd like us to feature an extract from your book or a short story, please send the extract, book cover and blurb to pentoprint@lbbd.gov.uk with the subject: Write On! Showcase (ensuring you have your publisher's permission, of course).
Pen to Print are also looking for short videos from people reading a passage from their favourite book, or authors reading extracts from their own books. These videos will be featured on the Pen to Print YouTube channel and across our social media. Please send in your videos or links to pentoprint@lbbd.gov.uk with the subject: Video Stories.
*****
Things Fell Apart: Strange tales from the Culture Wars Jon Ronson LIVE
Things Fell Apart is the live version of Jon's hit BBC Radio 4 podcast. Jon will tell stories from the show, and some brand new stories too. There'll be audio and rare video clips, surprise guests and a Q&A.
The event runs from 29 March – 31 March 2022 at Leicester Square Theatre. For more information
visit the website
.
Staged Reading And Panel Discussion With Dame Harriet Walter – Celebrating New Women's Theatre And Lunchtime Theatre.
Join us for a special evening as part of 'KHT50: Barstools To Broadway' to celebrate 50 years of cutting-edge fringe at King's Head Theatre on February 14 2022, 18.15-20.30. For more information
visit the website.
*****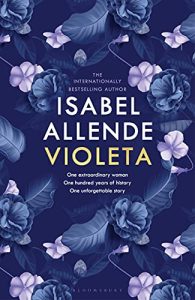 One extraordinary woman.
One hundred years of history.
One unforgettable story.
Violeta comes into the world on a stormy day in 1920, the first daughter in a family of five boisterous sons. From the start, her life is marked by extraordinary events. The ripples of the Great War are still being felt, even as the Spanish flu arrives on the shores of her South American homeland almost at the moment of her birth.
Told in the form of a letter to someone Violeta loves above all others, this is the story of a hundred-year life: of devastating heartbreak and passionate affairs, poverty and wealth, terrible loss and immense joy. Bearing witness to a century of history, it is a life shaped by the fight for women's rights, the rise and fall of tyrants and, ultimately, not one but two pandemics.
Through the eyes of a woman whose unforgettable passion, determination and sense of humour will carry her through a lifetime of upheaval, Isabel Allende once more brings us an epic that is both fiercely inspiring and deeply emotional.
 Available to buy here
Connect with Isabel Allende
Near-future Britain. Climate change has led to food shortages and civil unrest. Pollinating insects are in steep decline.
Commercial bee farmer Victor Martin travels around the farms of Kent with his hives to pollinate fruit trees and crops. Local research entomologist Dr Annie Abrams is devastated when she's ordered to give up her captive bee colonies – her life's work – to join forces with Victor and ensure a harvest. But the bees are dying. Their only hope seems to be an experimental alternative to insect pollination: robot pollinators called nanodrones.
But why does the drone designer seem so familiar? And who is behind the shadowy organisation intent on sabotaging their vital work? Can Annie and Victor win their battle to save the bees… or is it too late?
Available to buy here
Connect with April Doyle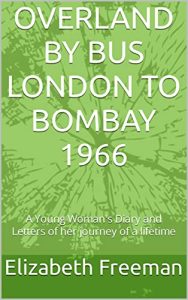 This journey can't be done today. The diary and letters, of a 25-year-old, tells her journey across Europe and Asia to Bombay, on a shoestring budget.
Her adventures include: attempted kidnap in Syria, abduction and almost sold in Baghdad, armed guards and cholera quarantine in Iraq desert, hostility and stoning at the Afghan border.
Descriptions and impressions of people and places back  then. What was it like travelling together so far, for so long? Share in her journey of a lifetime.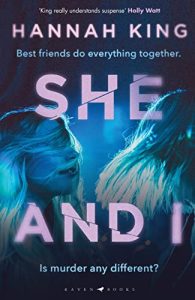 Best friends share everything. But murder is different. Isn't it?
Keeley and Jude are closer than blood. They share everything: clothes, secrets, drinks – and blame. So when they wake up after a New Year's party to find Keeley's boyfriend stabbed to death beside them, they agree to share one more thing: the story they'll tell the police.
But who is their story really meant to protect?
As the murder investigation begins to send uncomfortable ripples through their community, the history of the girls' claustrophobic relationship comes under scrutiny.
Will the girls find there's such a thing as sharing too much?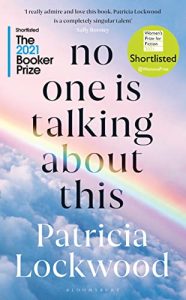 This is a story about a life lived in two halves.
It's about what happens when real life collides with the increasing absurdity of a world accessed through a screen.
It's about living in a world containing an abundance of proof that there is goodness, empathy, and justice in the universe, and a deluge of evidence to the contrary.
It's a meditation on love, language and human connection from one of the most original voices of our time.
Dr. Cliff Miyashiro arrives in the Arctic Circle to continue his recently deceased daughter's research, only to discover a virus, newly unearthed from melting permafrost.
The plague unleashed reshapes life on earth for generations. Yet, even while struggling to counter this destructive force, humanity stubbornly persists in myriad moving and ever-inventive ways.
Among those adjusting to this new normal are an aspiring comedian, employed by a theme park designed for terminally ill children, who falls in love with a mother trying desperately to keep her son alive, a scientist who, having failed to save his own son from the plague, gets a second chance at fatherhood when one of his test subjects – a pig –develops human speech, a man who, after recovering from his own coma, plans a block party for his neighbours who have also woken up to find they alone have survived their families, and a widowed painter and her teenaged granddaughter who must set off on a cosmic quest to locate a new home planet.
From funerary skyscrapers to hotels for the dead, How High We Go In The Dark follows a cast of intricately-linked characters spanning hundreds of years, as humanity endeavours to restore the delicate balance of the world. This is a story of unshakable hope that crosses literary lines to give us a world rebuilding itself through an endless capacity for love, resilience and reinvention.
Available to buy here
Connect with Sequoia Sagamatsu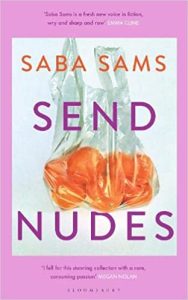 In ten dazzling stories, Saba Sams dives into the world of girlhood. She immerses us in its contradictions and complexities: growing up too quickly, yet not quickly enough, taking possession of what one can, while being taken possession of, succumbing to societal pressure but also orchestrating that pressure.
These young women are feral yet attentive, fierce yet vulnerable, exploited yet exploitative.
Threading between clubs at closing time, pub toilets, drenched music festivals and beach holidays, these unforgettable short stories deftly chart the treacherous terrain of growing up: intense friendships, ambivalent mothers, uneasily blended families, and learning to truly live in your own body.
With striking wit, originality and tenderness, Send Nudes celebrates the small victories in a world that tries to claim each young woman as its own.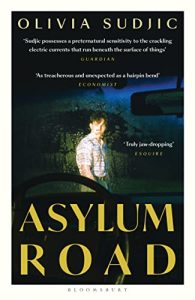 A couple drive from London to coastal Provence. Anya is preoccupied with what she feels is a relationship on the verge: unequal, precarious. Luke, reserved, stoic, gives away nothing. As the sun sets one evening, he proposes. They return to London engaged.
But planning a wedding does little to settle Anya's unease. As a child, she escaped from Sarajevo, and the idea of security is as alien now as it was then. When social convention forces Anya to return, she begins to change. The past she sought to contain for as long as she can remember resurfaces, and the hot summer builds to a startling climax.
Lean, sly and unsettling, Asylum Road is about the many borders governing our lives: between men and women, assimilation and otherness, nations, families, order and chaos.
What happens, and who do we become, when they break down?
What if you couldn't recognise the violence in others? Or in yourself?
Nina refuses to accept the role of passive victim after being sexually assaulted. She becomes obsessed with an online vendetta that risks her job, her friendships, and her sanity.
Eric thinks, if anything, he's too nice. But when he takes advantage of a stranger, he's forced to confront the kind of man he really is.
The Shadows We Cast is a dark novel about consent and control, with unsettling ideas about victims and villains.
Available to buy here
Connect with Sarah Tinsley
A writer will change and grow many times in their writing life. This Journal Workbook aims to champion this journey. It answers those tricky questions writers long to ask, shares secret practices to inspire their writing confidence, and free their unique gifts from common obstacles and writing worries.
In this Journal Workbook you will discover surprising new techniques from acting, neuroscience, psychology, philosophy and spirituality, to re-wild your creativity and empower your writing craft.
Writing can seem overwhelming. You long to be a writer, but where do you start?
How do you bridge the gap between where you are right now and where you want to go?
How do you discover your voice? What does that even mean? And what can you do to improve your writing? Or discover what you want to write about?
This is not a book about getting published or finding an agent. This is a book about finding you. Finding your voice. Trusting your talent. Your creativity. It's about putting your heart and soul into your writing practice. Do the prompts and exercises. Reflect.
This Journal Workbook will help you find that spark. This is your writing life. Write it your way.
Available to buy here
Connect with Lucy van Smit
In this, his second full-length collection, Alex Vellis explores the trauma of working-class life.
Weaving multiple narratives, his work is simultaneously bold, exciting and tantalisingly bleak, as Alex pushes form with aplomb and delivers the guttural punches he's known for.
In the years since Everything Is Terrible, Alex's writing has become stronger, darker and more alluring.
A daring, category-confounding and ruthlessly funny novel from Edmund White, exploring polyamory and bisexuality, ageing and love.
Sicilian aristocrat and musician Ruggero, and his younger American wife, Constance, agree to break their marital silence and write their confessions. Until now, they had a ban on speaking about the past. Transparency had wrecked their previous marriages. As the two take turns reading their memoirs, Constance reveals her multiple marriages to older men, and Ruggero details the affairs he's had with men and women across his lifetime – most importantly, his passionate affair with the author Edmund White.
A searing, scintillating take on physical beauty and its inevitable decline, A Previous Life pushes for a broader understanding of sexual orientation and explores the themes of love and age through numerous eyes, hearts and minds.
Delightful, irreverent and experimental, A Previous Life proves once more why White is considered a master of American literature.
Remember, if you're an author and you'd like to see your book in our Saturday Spotlight, email: pentoprint@lbbd.gov.uk and send us the details of your new novel.

Further Links
For details of Penguin RandomHouse new releases, visit their website here.
For details of Hachette new releases, visit their website here.
For details of HarperCollins new releases, visit their website here.
For details of PanMacmillan new releases, visit their website here.
For details of Simon & Schuster new releases, visit their website here.
Disclaimer: Amazon links are given for ease but please remember there are a number of other online retailers operating, including hive (which helps to support independent book shops), Kobo, Apple Books, Google Play and Nook as well as online stores for bookstores such as Waterstones, Barnes & Noble and WHSmiths. 
Read the latest issue of Write On! magazine (11) online.
*****
Write On! Audio Podcast Contributor Giveaway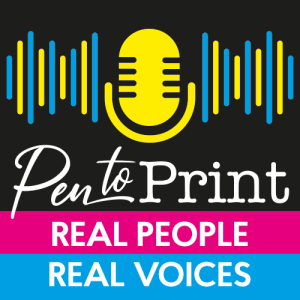 Get involved with Write On! Audio. As a contributor, you could win A Writer's Journal Workbook by Lucy van Smit. All Write On! Audio submissions (creative or opinion pieces up to six minutes, inspirational moments one to two mins – a short poem for example and why it inspires you- submitted before 20th February) will be considered eligible. The first two pieces chosen for broadcast will receive a book. Submit on: pentoprint.org/get-involved/submit-to-write-on/.
Visit anchor.fm/pentoprint to listen to the Write On! Podcast and get inspired.
Launched by Bloomsbury, A Writer's Journal Workbook is packed with creative tasks,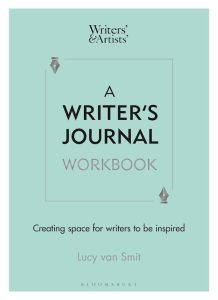 goals and advice. As an added bonus, you can also purchase it directly with this special discount code: AWJW25.
We want to help connect authors and readers, so our Saturday Spotlight page showcases some of the exciting new reads available each month.