Write On! Interviews: Writer Masuma Ahuja
Write On! interviews writer Masuma Ahuja.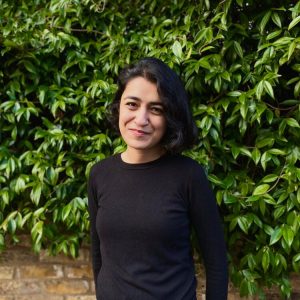 Masuma is a journalist, writer, and digital storyteller. She has worked at the Washington Post and CNN, has covered gender and migration around the world, and shares in a Pulitzer Prize. Her book, Girlhood, was published in February 2021.
WO: How would you describe your writing to someone new to it?
MA: As a journalist, a lot of my work brings together a range of voices to show different lived experiences that are tied together with one theme or one shared identity. I try to use human stories and ordinary life to reflect on people and power around the world.
WO: Can you tell us a bit about your latest project, Girlhood?
MA: Girlhood is a book documenting the lives of teenage girls around the world. Thirty girls from 27 different countries shared diary entries with us, which is juxtaposed with additional reporting and research to put their lives and stories into context for readers.
In the news and headlines, girls' stories globally are told mostly through the lens of sexualisation, victimisation, or exceptional girls fighting back. While these stories are all-important and necessary, I was looking for stories of daily lives, of the context of life of girlhood, not just the oppression girls encounter. I wanted to know: What do girls in Mongolia and Mumbai and Missouri gossip with their friends about and stay up nights dreaming about? How do they spend the hours of their days, and what are the things that bring them comfort and solace and joy? This book is an attempt at starting to find out.
WO: What inspired you to write in the first place, and what inspires you now?
MA: For me, writing is a way of making sense of the world, and of having a conversation. Stories are the building blocks of our culture and growing up across continents, I was always hungry for more stories like mine. I didn't encounter enough, and so I realised I had to start writing, creating, and telling them. The same core motivation keeps me going now.
WO: Issue 11 of Write On! explores the theme 'Writing With Wonder' – creating stories that fuel the imagination.  With that in mind, how do you weave wonder into your writing?  
 MA: I think a sense of wonder and curiosity, has been a driving force for me. As a journalist, I have to be curious, want to know more, want to explore and understand. I try to bring this sense of wonder with which I approach the world into the stories I tell. Often, for me, this is by focusing on the magic woven into our daily lives.
WO: What one piece of advice would you give an aspiring writer?
MA: It's taken me a long time (like a LONG time) to admit that I'm a writer. Even after my book was published, I'd correct people when they called me a writer: I wasn't a 'real' writer, I wanted to tell them. Real writers had lives that looked unlike mine. In my mind, they had prestige and acclaim and bookshelf-lined homes and never faced rejection. I've never felt 'writerly' enough to claim to be a writer and to take myself and my writing seriously.
But here's the thing: If you write, you're a writer. Most of my best writing started in emails to friends. I was a writer then, too. Even though I was just writing emails. Maybe you write lots of long WhatsApp messages to your best friend. Maybe you write in your journal. There's no magic switch that flips, making you a writer, and there's no validation that's going to change that.
Along the same lines, write whatever makes sense for you to be writing. I've always struggled with fitting into structures or ideas of what editors or other writers or the powers-that-be thought I should be writing. Take the wisdom of people who know what they're doing, but don't discount your own instincts. There are so many reasons why things are often done a certain way; many of them dealing with who has power. Maybe a story hasn't been written the way you would write it, simply because someone like you hasn't been given the space to publish a story. So, trust yourself and your instincts.    
Sorry, that's a lot more than one piece of advice!
WO: Question from Twitter user: @lisalovesbooksx – Do you view writing as a kind of spiritual practice?
MA: I think it definitely can be! Writing is a way of making sense of the world and my place in it. It's a way to reflect, connect, and understand. That, to me, is as close to spiritual as it gets. 
WO: Can you tell us anything about future projects?
MA: I spent a few years pre-pandemic on a big reporting project that I'm starting to dig back into. I'm not really sure where I'm going to take all my reporting and research, but I'm thinking a lot about fiction and the potential of reporting-inspired fiction.
WO: Lastly, if you could choose one fictional animal/creature to be a pet or companion, who would it be and why?
MA: Probably Hedwig, from Harry Potter, because he'd help me stay connected with the world wherever I was!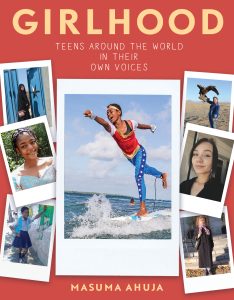 You can find out more about Masuma at www.masuma.net and connect with them on Twitter: @masumaahuja. Girlhood is available to buy here: https://www.workman.com/products/girlhood-teens-around-the-world-in-their-own-voices
***** 
Issue 11 of  Write On! magazine is available now. You can find it here.  
Write On! Audio Podcast Contributor Giveaway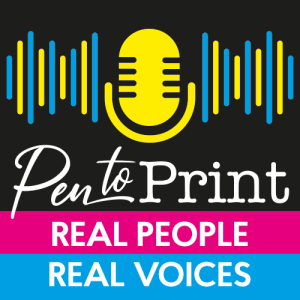 Get involved with Write On! Audio. As a contributor, you could win A Writer's Journal Workbook by Lucy van Smit. All Write On! Audio submissions (creative or opinion pieces up to six minutes, inspirational moments one to two mins – a short poem for example and why it inspires you – submitted before 20th February) will be considered eligible. The first two pieces chosen for broadcast will receive a book. Submit on: pentoprint.org/get-involved/submit-to-write-on/.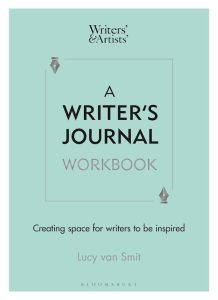 Visit anchor.fm/pentoprint to listen to the Write On! Podcast and get inspired.
Launched by Bloomsbury, A Writer's Journal Workbook is packed with creative tasks, goals and advice. As an added bonus, you can also purchase it directly with this special discount code: AWJW25
Maybe a story hasn't been written the way you would write it, simply because someone like you hasn't been given the space to publish a story. So, trust yourself and your instincts.