Saturday Spotlight: New Book Releases June
By Claire Buss, Deputy Editor, Write On! 
At Write On! and Pen to Print, we want to help connect authors and readers, so we've created a Spotlight page every Saturday, showcasing some of the exciting new reads available. The list has been curated by Lisa Roullier and myself, based on books that you send us, so if you're an author and you'd like your book in the spotlight, reach out to Lisa at pentoprint@lbbd.gov.uk. Whether you're an indie author, with a small press or mainstream publisher, we'd love to hear from you and shine a light on your new novel.
Write On! offers other opportunities for writers as well. If you'd like us to feature an extract from your book or a short story, please send the extract, book cover and blurb to pentoprint@lbbd.gov.uk with the subject: Write On! Showcase (ensuring you have your publisher's permission, of course).
Pen to Print are also looking for short videos from people reading a passage from their favourite book, or authors reading extracts from their own books. These videos will be featured on the Pen to Print YouTube channel and across our social media. Please send in your videos or links to pentoprint@lbbd.gov.uk with the subject: Video Stories.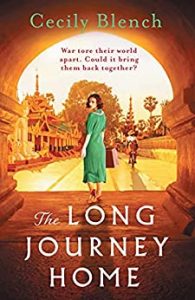 It's 1941 and Kate is living in Rangoon, Burma: a world away from her traditional English upbringing.
When she meets Edwin, a young teacher from London, she senses that he, too, is looking for a place to call home, and soon a friendship develops between them.
As their bond grows, Kate begins to learn of the secrets in Edwin's past and the tragic events that brought them both to Burma. But war is coming and, when the Japanese forces invade, Kate and Edwin are forced to flee, along with thousands of others. They begin a perilous journey to India but soon become separated. As Kate continues on alone, she can't get this troubled young man out of her head.
With the fallout of war all around them, in a place far from home, will Kate and Edwin survive their journey and find the new beginning they both seek?
Available to buy here
Connect with Cecily Blench
Fourteen, heir to the Empire of Roshaven, must find a new name before Theo, Lord of neighbouring Fidelia, brings his schemes to fruition.
Not only has he stolen Roshaven's trade, but he plans to make Fourteen his own and take her empire into the bargain.
Her protector, Ned Spinks, is plagued with supernatural nightmares, while his assistant, Jenni the sprite, has lost her magic.
Can they figure out how to thwart Theo's dastardly plan before it's too late for his city and her empire?
Available to buy here
Connect with Claire Buss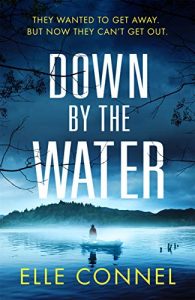 Seven friends gather at a castle in the Scottish Borders for one last weekend before Georgie's wedding.
Near the castle, through a path in the woods, is a loch. After a few drinks, they head down to the water to take photos. The loch is wild, lonely, and stunningly beautiful. They set their camera to self-timer and take some group shots. Later, looking back at the pictures, they see something impossible: behind them, eyes wide, a small, drenched boy emerges from the water.
But none of them saw him, and nobody knows where he went. They're miles from the nearest town. How did he get there? Where did he go?
As the weekend unravels and terrible secrets come to light, it soon becomes clear that their perfect weekend is turning into a perfect nightmare. They're desperate to leave – but someone won't let them.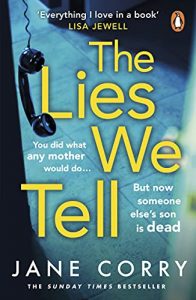 Sarah always thought of herself and her husband, Tom, as good people. But that was before their son Freddy came home saying he'd done something terrible and begging them not to tell the police.
Soon, Sarah and Tom must find out just how far they are willing to push themselves, and their marriage, to protect their only child . . .
As the lies build up and Sarah is presented with the perfect opportunity to get Freddy off the hook, she is faced with a terrifying decision . . .
Save her son . . . or save herself?
Available to buy here
Connect with Jane Corry
George and Martha have things they'd rather keep hidden from each other: private thoughts, desires and secrets which, if discovered, could cause untold shame.
To an outsider, they appear to have a happy, contented and conventional family life. At their twins Fred and Delilah's 21st birthday party, events conspire to uncover disturbing emotional connections and threaten to reveal a past that has long been concealed.
Soon after, a holiday designed to repair the damage exposes further rifts that could spread beyond the family and possibly change their futures forever. As a GP, Martha is used to helping her patients mend physically and mentally, but can she do the same for her husband and children, or will the ensuing damage leave wounds that will never heal?
Available to buy here
Connect with Elizabeth Forbes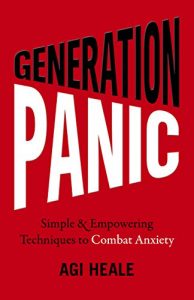 Feeling anxious and on the back foot? No idea where or how to start getting relief? Anxiety making you feel overwhelmed and alone?
In bite-size chapters, Generation Panic is a simple, easy-to-follow guide that teaches you to take back control and combat your anxiety.
With its dip-in-and-out format, Generation Panic is ideal for busy professionals in their twenties and thirties who are not feeling themselves, are out of control and are struggling to manage their anxiety.
From setting boundaries to using the 7-7-7 breathing method, Generation Panic sets out over 100 quick-fix tools and techniques to get you back on track and living a fulfilled, happy and panic-free life again.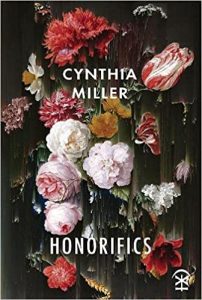 Cynthia Miller's debut poetry collection, Honorifics is an astonishing, adventurous and innovative exploration of family, Malaysian\-Chinese cultural identity and immigration.
From jellyfish blooms to glitch art and distant stars, taking in Greek gods, space shuttles and wedding china along the way, Miller's mesmerising approach is experimental, luscious and expansive with longing.
Here, the poetry is interwoven with the words for all the things we honour: our loved ones and our ancestors, home and homecomings, and all that is precious and makes us feel * we belong and are beloved. It is also a book that examines contemporary issues of migration in sharp and enquiring relief. Language itself becomes a radical power for reimagining, challenging and making change, and Miller's distinctive and multifaceted poetry creates an extraordinary space for multiplicity and celebration.
Available to buy here
Connect with Cynthia Miller here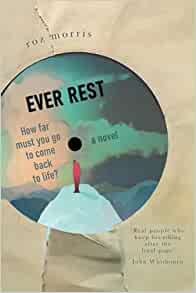 Twenty years ago, Hugo and Ash were on top of the world.
As the acclaimed rock band Ashbirds they were poised for superstardom. Then Ash went missing, lost in a mountaineering accident, and the lives of Hugo and everyone around him were changed forever. Irrepressible, infuriating, mesmerizing Ash left a hole they could never hope to fill.
Two decades on, Ash's fiancée Elza is still struggling to move on, her private grief outshone by the glare of publicity. The loss of such a rock icon is a worldwide tragedy. Hugo is now a recluse in Nepal, shunning his old life. Robert, an ambitious session player, feels himself both blessed and cursed by his brief time with Ashbirds, unable to achieve recognition in his own right. While the Ashbirds legend burns brighter than ever, Elza, Hugo and Robert are as stranded as if they were the ones lost in the ice. How far must they go to come back to life?
Available to buy here
Connect with Roz Morris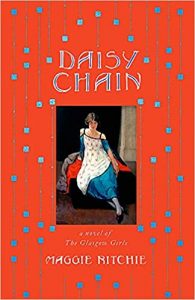 Lily Crawford and Jeanie Taylor, from very different backgrounds, are firm friends from their childhoods in Kirkcudbright, sharing their ambitions for their futures: Lily to be an artist, Jeanie to be a dancer.
The two women's eventful lives are intertwined. In the years before the First World War, the girls lose touch when Jeanie runs away from home and joins a dance company, while Lily attends The Mack, Glasgow's famous school of art designed by Charles Rennie Mackintosh. A chance meeting reunites them and together they discover a Glasgow at the height of its wealth and power as the Second City of the Empire – and a city of poverty and overcrowding. Separated once again after the war, Lily and Jeanie find themselves on opposite sides of the world. Lily follows her husband to Shanghai while Jeanie's dance career brings her international fame. But the glamour and dissolution of 1920s Shanghai finally lead Lily into peril. Her only hope of survival lies with her old friend Jeanie, as the two women resort to desperate measures to free Lily from danger.
Available to buy here
Connect with Maggie Ritchie
Remember, if you're an author and you'd like to see your book in our Saturday Spotlight, email: pentoprint@lbbd.gov.uk and send us the details of your new novel.

Further Links
For details of Penguin RandomHouse new releases, visit their website here.
For details of Hachette new releases, visit their website here.
For details of HarperCollins new releases, visit their website here.
For details of PanMacmillan new releases, visit their website here.
For details of Simon & Schuster new releases, visit their website here.
Disclaimer: Amazon links are given for ease but please remember there are a number of other online retailers operating, including hive (which helps to support independent book shops), Kobo, Apple Books, Google Play and Nook as well as online stores for bookstores such as Waterstones, Barnes & Noble and WHSmiths. Given the current situation, though, please check first.
We want to help connect authors and readers, so our Saturday Spotlight page showcases some of the exciting new reads available each month.