Write On! Interviews Norma Armand
Write On! interviews author Norma Armand.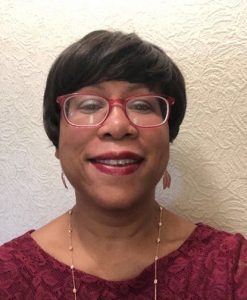 Norma is married with two adult children and formerly worked for Barking and Dagenham Council and Citizens Advice. She is now retired and does voluntary work. She writes short stories about all aspects of life, often focusing on the dark side. Apart from writing, she enjoys drawing, reading and watching old movies. Norma won a national poetry competition age 17 and had a play produced age 20. She has also had short stories published in anthologies and online
WO: How would you describe your writing to someone new to it?
NA: Clear, concise, compelling general fiction.
WO: Can you tell us a bit about your latest book?
NA: Unearthed And Other Stories is a collection of ten stories I decided to self–publish as an anthology, to showcase the range of my writing talents. It includes stories about faith, murder, mystery and romance.
WO: What inspired you to write in the first place, and what inspires you now?
NA:The idea for Unearthed And Other Stories was born from my frustration with mainstream publishers. It's hard to get your work out there unless you fit into a particular mould. Anything has and can inspire me to write, but it's usually because I've got something I want to say. 
WO: The current issue of Write On! explores the theme 'Keep Going!'  – creating with perseverance and courage.  With that in mind, what markers have defined your writing journey? Can you tell us about where you've had to dig deep to keep going?  
NA: For me, writing is something I do when I have a strong enough idea; then the writing flows. It's good to keep bits of writing in a folder. I once started the first page of a story and didn't finish it until years later, when I knew how to.
WO: What one piece of advice would you give an aspiring writer?
NA: Get a good idea and build the scaffolding that will support it, which basically means work out your beginning, middle and end.  
WO: Question from Twitter user: @JunehaChowdhury: If you were ever to write a memoir, what would you title it and why?
NA: I've already written my memoirs up to a certain point in my life. It doesn't have a title, but if I chose one it would have to reflect my achievements or philosophy.
WO: Can you tell us anything about future projects?
NA: I intend to write more short stories and hopefully write a novel one of these days.  
WO: Lastly, if you could choose one fictional animal/creature to be a pet or companion, who would it be and why?
NA: Jiminy Cricket from Pinocchio: "Always let your conscience be your guide.'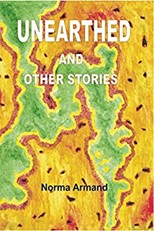 You can find out more about Norma Armand and connect with her on Facebook. Unearthed and Other Stories is available to buy here.
*****
Issue 8 Write On! magazine is available now. You can find it here.  
Get a good idea and build the scaffolding that will support it, which basically means work out your beginning, middle and end.