Saturday Spotlight: New Book Releases March 2023
By Claire Buss, Deputy Editor, Write On! 
At Write On! and Pen to Print, we want to help connect authors and readers, playwrights and audiences, so we've created a Spotlight page on the last Saturday of the month, showcasing some of the exciting new reads and plays available. The curated list is based on books and plays that you send us, so if you're an author or a playwright and you'd like your book or play in the spotlight, reach out to us at pentoprint@lbbd.gov.uk. Whether you're an indie author, with a small press or mainstream publisher, established or brand new playwright, we'd love to hear from you and shine a light on your new work.
Write On! offers other opportunities for writers as well. If you'd like us to feature an extract from your book or a short story, please send the extract, book cover and blurb to pentoprint@lbbd.gov.uk with the subject: Write On! Showcase (ensuring you have your publisher's permission, of course).
Pen to Print are also looking for short videos from people reading a passage from their favourite book, or authors reading extracts from their own books. These videos will be featured on the Pen to Print YouTube channel and across our social media. Please send in your videos or links to pentoprint@lbbd.gov.uk with the subject: Video Stories.
*****
One Dish Podcast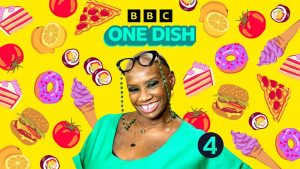 Opening Lines Podcast
Producer and writer John Yorke unpacks the themes and impact behind the books, plays and stories that are being dramatised in Radio 4's weekend afternoon dramas.
Listen here: bbc.co.uk/programmes/m001hny4
Stiles and Drewe's The Three Billy Goats Gruff
*****
Recently retired policeman Tom Kettle is settling into the quiet of his new home, a lean-to annexed to a Victorian castle overlooking the Irish Sea.
For months he has barely seen a soul, catching only glimpses of his eccentric landlord and a nervous young mother who has moved in next door. Occasionally, fond memories return, of his family, his beloved wife June and their two children.
But when two former colleagues turn up at his door with questions about a decades-old case, one which Tom never quite came to terms with, he finds himself pulled into the darkest currents of his past.
A beautiful, haunting novel, in which nothing is quite as it seems, Old God's Time is about what we live through, what we live with and what may survive of us.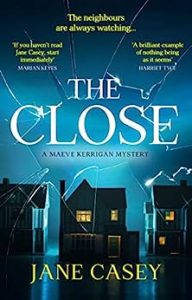 At first glance, Jellicoe Close seems to be a perfect suburban street: well-kept houses with pristine lawns, neighbours chatting over garden fences, children playing together.
But there are dark secrets behind the neat front doors, hidden dangers that include a ruthless criminal who will stop at nothing.
It's up to DS Maeve Kerrigan and DI Josh Derwent to uncover the truth. Posing as a couple, they move into the Close, blurring the lines between professional and personal as never before.
And while Maeve and Josh try to gather the evidence they need, they have no idea of the danger they face – because someone in Jellicoe Close has murder on their mind.
The history of a demonic tradition that was stolen from women – and then won back again.
The 'demonic woman' – the siren, the seductress, the vamp – is a well-known character. Epitomised by figures such as the lustful Lilith, or the mermaid luring sailors to their death, she has adorned Byzantine amulets and medieval bestiaries, and inspired great art, from Michelangelo's Sistine Chapel to the poetry of John Keats.
Yet if we go back 4,000 years, the roots of this archetype lie in horrific creatures, such as Lamashtu, who strangled infants and murdered pregnant women, or the Gello, a virgin ghost who killed expectant mothers and babies out of jealousy. These demons were worshipped by women to protect against the dangers of pregnancy and childbirth. So how did their mythology evolve into one focused around the dangerous seduction of men?
Sarah Clegg takes us on an absorbing and witty journey from ancient Mesopotamia to the present day, encountering a multitude of serpentine succubi, a child-eating wolf-monster of ancient Greece, the Queen of Sheba and a host of vampires. Clegg shows how these demons were appropriated by male-centred societies, before they were eventually recast as symbols of women's liberation, offering new insights into attitudes towards womanhood, sexuality and women's rights.
Available to buy here
Connect with Sarah Clegg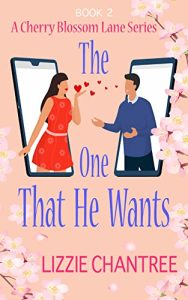 After years of longing for a life that is just out of her reach, Sasha decides to take fate into her own hands and jump feet first into an exciting new job with her best friend Poppy.
Now things are finally back on track, it's time for Sasha to help plan a wedding and to start dating again… anyone but the best man, that is.
When charismatic Oliver Taylor, best man and one of the town's renowned 'heartbreak brothers' asks Sasha to be his plus-one for the wedding to escape the unwanted attentions of a mutual friend, circumstances beyond her control mean she has to accept.
But then social media superstar, Devon comes onto the scene and starts shaking the foundations that Ollie is trying to rebuild. Will the past hold her back from an exciting new future, or will Sasha be brave enough to follow her heart?
Available to buy here
Connect with Lizzie Chantree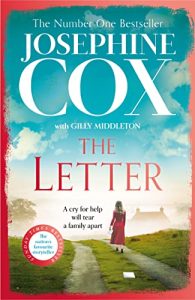 Bella can't wait to be married to her fiancée Sidney, and dreams of the day she will walk up the aisle to be given away by her widowed father, with her bookish sister Alice as her bridesmaid.
Their lives are disturbed when they receive a letter from their 15-year-old cousin Millie. Taken in by her austere aunt and uncle when her parents were killed in an accident, Millie says she is being badly treated and pleads to be rescued.
When the two sisters take a trip to find out the truth, things take a troubling turn. Millie is brought home to live with them, her only possessions her ill-fitting clothes and a tatty suitcase.
But soon they are questioning this act of kindness. Does their teenage cousin just need some love and kindness? Or is she a troublemaker, with only mischief and malice on her mind?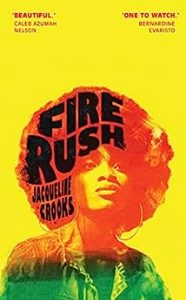 He takes my hand, pulls me to him. "This is our dancing time."
Yamaye lives for the weekend, when she can go raving with her friends at The Crypt, an underground club in the industrial town where she was born and raised on the outskirts of London. A young woman unsure of her future, the sound is her guide, a chance to discover who she really is in the rhythms of those smoke-filled nights. In the dance-hall darkness, dub is the music of her soul, her friendships, her ancestry.
But everything changes when she meets Moose, the man she falls deeply in love with and who offers her the chance of freedom and escape.
When their relationship is brutally cut short, Yamaye goes on a dramatic journey of transformation that takes her first to Bristol – where she is caught up in a criminal gang and the police riots sweeping the country – and then to Jamaica, where past and present collide with explosive consequences.
Available to buy here
Connect with Jacqueline Crooks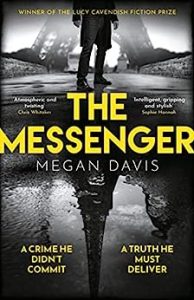 Wealthy and privileged, Alex has an easy path to success in the Parisian elite his father mingles with. But the two have never seen eye to eye.
Desperate to escape the increasingly suffocating atmosphere of their apartment, Alex seeks freedom on the streets of Paris where his new-found friend Sami teaches him how to survive. But everything has a price – and one night of rebellion changes their lives forever.
A simple plan to steal money takes a sinister turn when Alex's father is found dead. Despite protesting their innocence, both boys are imprisoned for murder. Seven years later, Alex is released from prison with a single purpose: to discover who really killed his father. Yet, as he searches for answers and atones for the sins of his past, Alex uncovers a disturbing truth with far-reaching consequences.
Playing out against a backdrop of corruption, fake news and civil unrest, The Messenger exposes the gritty reality of a changing city through one son's journey to redemption and the truth.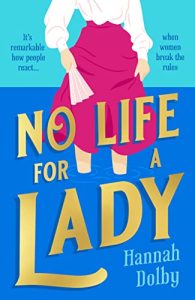 Violet Hamilton is a woman who knows her own mind. Which, in 1896, can make things a little complicated…
At 28, Violet's father is beginning to worry she will never find a husband. But every suitor he presents, Violet finds a new and inventive means of rebuffing.
Because Violet does not want to marry. She wants to work, and make her own way in the world. But more than anything, she wants to find her mother Lily, who disappeared from Hastings Pier ten years earlier.
Finding the missing is no job for a lady, but when Violet hires a seaside detective to help, she sets off a chain of events that will put more than just her reputation at risk.
Can Violet solve the mystery of Lily Hamilton's vanishing before it's too late?
Available to buy here
Connect with Hannah Dolby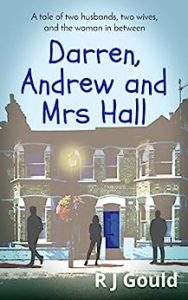 A tale of two husbands, two wives, and the woman in between.
It's a June day and the rain is lashing down as Emma and Andrew move into the house of their dreams in an affluent London suburb. Two doors away, dejected Darren and Kelly are downsizing into their new home.
It doesn't take long for the women to hit it off, despite being opposites in many ways. Meanwhile, Andrew, a teacher and poet, and Darren, an alarm systems installer, are at loggerheads from the word go.
When Emma and Kelly decide to take breaks away together – to a spa, a countryside retreat, the Scottish Highlands – their men feel abandoned. Their animosity grows and the loyalty to their wives is tested when Mrs Hall moves in as their in-between neighbour. But who exactly is this woman and what game is she playing?
The wives return from a stay in Scotland to discover that a lot has changed. Will their marriages be robust enough to survive?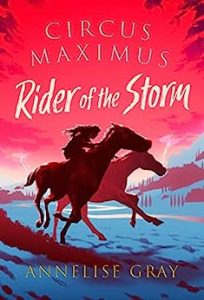 Dido gallops headlong into her third adventure, following her escapades in the riveting and action-packed Race To The Death and Rivals On The Track.
Dido is reconciled to leaving the racing track and staying at home to train horses with Scorpus and Parmenion. But a storm is brewing. It brings with it a fiery black stallion, uncannily like Dido's beloved Porcellus.
Word arrives from Rome that her cousin, Abibaal, a talented young charioteer, has been recruited to compete for the evil emperor, Caligula. To save Abibaal, Dido must return to the great Circus Maximus track where she once drove to glory herself, confront her enemy Caligula, and face the toughest, most dangerous race of her life.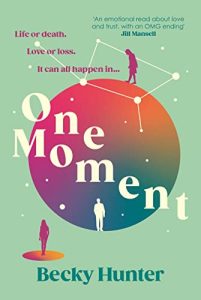 One moment in time can change everything…
The day Scarlett dies should have been one of the most important of her life. It doesn't feel fair that she'll never have the chance to fulfil her dreams. And now, she's still here – wherever here is – watching the ripple effect of her death on the lives of those she loved the most.
Evie cannot contemplate her life without Scarlett, and she certainly cannot forgive Nate, the man she blames for her best friend's death. But Nate keeps popping up when she least expects him to, catapulting Evie's life in directions she'd never let herself imagine. Ways even those closest to her had long since given up on.
If you could go back, knowing everything that happens after, everything that happens because of that one moment in time, would you change the course of history, or would you do it all again?
A dazzling debut. Magic-realism blends with Japanese myth and legend in an original story about grief, memory, time and an earthquake that shook a nation.
There's a catfish under the islands of Japan and when it rolls the land rises and falls.
Sora hates the catfish, whose rolling caused an earthquake so powerful it cracked time itself. It destroyed her home and took her mother. Now, Sora and her scientist father live close to the zones: the wild and abandoned places where time runs faster or slower than normal. Sora is sensitive to the shifts, and her father recruits her help in exploring these liminal spaces.
But it's dangerous there and, as she strays further inside in search of her mother, she finds that time distorts, memories fracture and shadows, a glimmer of things not entirely human, linger. After Sora's father goes missing, she has no choice but to venture into uncharted spaces within the time zones to find him, her mother and perhaps even the catfish itself.
Available to buy here
Connect with Clara Kumagai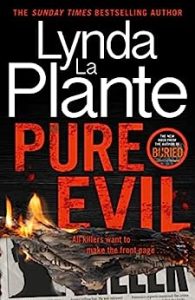 It was supposed to be a simple case: a young man arrested for armed assault. But it was just the beginning.
As Rodney Middleton awaits trial, Detective Jack Warr is warned by his mentor, DCI Ridley, they have only scratched the surface of the man's crimes.
Then DCI Ridley is suddenly removed from his post. No one is to contact him and no one will say why.
As Warr digs into Middleton's past, Ridley calls pleading for help, now accused of a murder he insists he didn't commit.
To catch a monster and exonerate his friend, Warr must weed out the lies. But what awaits Warr if he uncovers the truth?
Available to buy here
Connect with Lynda La Plante
Framed for murder. Now she's free.
A woman attends a funeral, standing in the shadows and watching in agony as her sons grieve. But she is unable to comfort them or reveal her secret.
A decade earlier, Heather gets her children ready for bed and awaits the return of her husband Liam, little realising this is the last night they will spend together as a family. Because tomorrow, she will be accused of Liam's murder.
Ten years ago, Heather lost everything. Now, she will stop at nothing to clear her name and to get her children back.
Available to buy here
Connect with T.M. Logan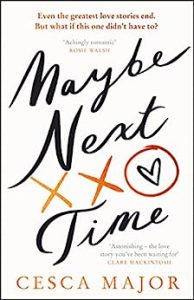 Even the greatest love stories end. But what if this one didn't have to?
Emma is having the worst day of her life. Frustrating. Chaotic. And the only person who could make it better is gone by the
end of the day.
Even worse than all of that: Emma keeps waking up to the same day, over and over again.
But what if this is a sign things could be different? Can Emma change the heartbreaking end to this love story?
Available to buy here
Connect with Cesca Major
An ambitious and beautifully illustrated account of the evolution and biology of insects.
Insects are the busy, teeming arthropods on whose activities much of life on earth depends, and whose global populations are currently under the gravest of threats, with unimaginable consequences for us all.
In Alien Worlds, Steve Nicholls explores nothing less than a complete natural history of insects, bringing us on a journey through a world of a million species and their phenomenal and extraordinary diversity.
A fantastically authoritative and congenial guide, led by a fluent and entertaining writer with the ability to make complex ideas comprehensible, it's not only a feast for the curious mind but also contains beautiful and visually arresting imagery of the tiny beasts whom we depend on.
Power. History. Love. Hate. Vengeance.

She will be Queen. Whatever it takes.

Daughter of an ousted King. Descendant of powerful druids. Destined to take her place in history.
As a child, Gruoch's grandmother prophecies that she will one day be Queen of Alba and reclaim the lands of her Pictish kin. When, many years later, she is betrothed to Duncan, the heir-elect, the prophecy appears to come true. Determined to never to be as powerless as her parents, Gruoch leaves behind her home, her family and her friend MacBethad, and travels to the royal seat at Scone to seal her fate.
But when a deadly turn of events forces Gruoch to flee Duncan and the capital, Gruoch finds herself at the mercy of an old enemy.
Her hope of becoming Queen all but lost, Gruoch does what she must to survive, until she is given a choice: live a long, peaceful life but fall into obscurity, or seize her chance for vengeance and a path back to the throne.
An unputdownable, sweeping historical epic, Lady MacBethad reimagines the life of Gruoch: the real-life Scottish Queen who inspired one of Shakespeare's most famous characters.
Available to buy here
Connect with Isabelle Schuler
It's 1917 and Maria has adapted well to her new life on the royal Sandringham estate, where she works as a maid in the Big House for Queen Alexandra and is in awe of the many treasures around her.
It's two years since she turned up at the royal station master's house to escape her secret past, destitute and with nowhere else to turn. Having proven herself to Harry Saward and his daughters, she's now welcomed by them as one of the family. But when Nellie, a mysterious relative, turns up on the run from the law, Maria's new-found happiness could be under threat.
Meanwhile, the impact of World War I is felt deeply in the community as the fate of missing men from the Sandringham Company, who fought in Gallipoli, is still unknown. Harry's daughters pull together to support each other and the women on the royal estate as they face their sorrows and challenges. Ada's husband, Alfie, is away fighting on the front line, while Beatrice is now a VAD nurse at a cottage hospital. Jessie has become a land army girl, proudly doing a man's job, while pining for her sweetheart, Jack.
In a community torn apart by loss and tragedy, how will the station master's family survive and find the happiness they're all searching for?
Available to buy here
Connect with Ellee Seymour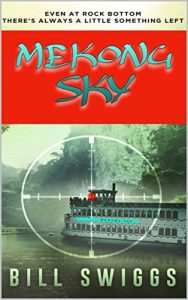 In post-Khmer Rouge Cambodia there are many wounds still open and the ghosts of the past are far from forgotten.
Into this world stumble Scott and Nancy Morris, on a holiday of healing following a deadly helicopter crash that leaves Scott psychologically scarred and addicted to his medication. Their peaceful voyage down the Mekong River becomes a living nightmare when terrorists board the boat, kill the officers and ransom the passengers' lives.
Hidden away in the remote swamps of Boeng Tonle Chhma, the passengers learn their governments have refused to negotiate with the terrorists. Their only hope lays with Sinh Ang, a Cambodian police officer, who works tirelessly to unravel the flimsy thread of clues that will lead him to the Mekong Sky.
As the trail unfolds, the passengers have only each other to turn to in a desperate race to ensure their survival; a race in which Scott must face the demons of his past if he is to save Nancy and give Ang a chance to settle a score originating in the Killing Fields of Cambodia's bloody past.
Available to buy here
Connect with Bill Swiggs
Thames Valley Tales is a light-hearted yet thought-provoking collection of nine stories.
These tales are based on the author's experience of living in Thames Valley towns, and combine contemporary themes with the rich history and legends associated with an area stretching from London to beyond Windsor and Oxford, and then into the heart of rural England.
Thames Valley Tales oscillates from light-hearted to dark historical and, at times, humorous stories ideally suited to bedtime or holiday listening that will amuse, delight and, hopefully, inform the listener about the rich history of the Thames Valley as it winds 215 miles from the Gloucestershire countryside, past many towns and villages, to London and out to the North Sea. The book also has a factual chapter and map of the Thames Valley, showing the towns through which the 184-mile Thames Path passes. A walk-through history of the natural beauty of England that will inspire and captivate.
Available to buy here
Connect with Tim Walker
Remember, if you're an author and you'd like to see your book in our Saturday Spotlight, email: pentoprint@lbbd.gov.uk and send us the details of your new novel.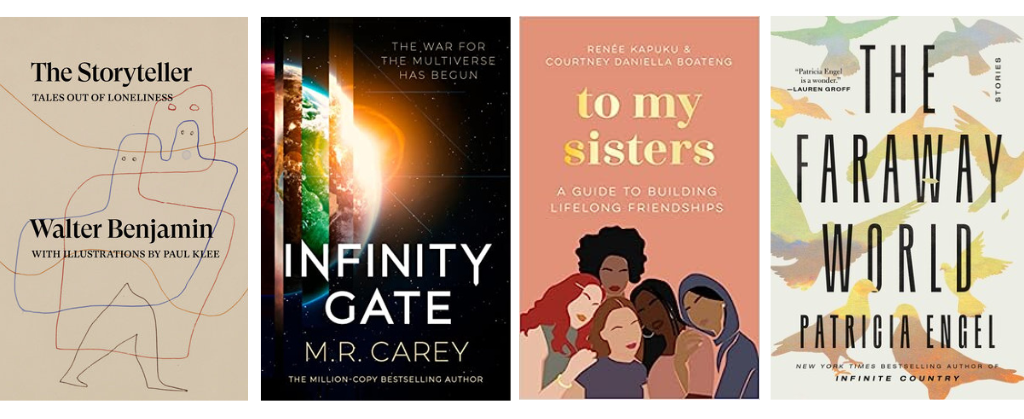 For details of Penguin RandomHouse new releases, visit their website here.
For details of Hachette new releases, visit their website here.
For details of HarperCollins new releases, visit their website here.
For details of PanMacmillan new releases, visit their website here.
For details of Simon & Schuster new releases, visit their website here.
Disclaimer: Amazon links are given for ease but please remember there are a number of other online retailers operating, including hive (which helps to support independent book shops), Kobo, Apple Books, Google Play and Nook as well as online stores for bookstores such as Waterstones, Barnes & Noble and WHSmiths. 
We want to help connect authors and readers, so our Saturday Spotlight page showcases some of the exciting new reads available each month.