Saturday Spotlight: New Book Releases November
By Claire Buss, Deputy Editor, Write On! 
At Write On! and Pen to Print, we want to help connect authors and readers, playwrights and audiences, so we've created a Spotlight page every Saturday, showcasing some of the exciting new reads and plays available. The list has been curated by Lisa Roullier and myself, based on books and plays that you send us, so if you're an author or a playwright and you'd like your book or play in the spotlight, reach out to Lisa at pentoprint@lbbd.gov.uk. Whether you're an indie author, with a small press or mainstream publisher, established or brand new playwright, we'd love to hear from you and shine a light on your new work.
Write On! offers other opportunities for writers as well. If you'd like us to feature an extract from your book or a short story, please send the extract, book cover and blurb to pentoprint@lbbd.gov.uk with the subject: Write On! Showcase (ensuring you have your publisher's permission, of course).
Pen to Print are also looking for short videos from people reading a passage from their favourite book, or authors reading extracts from their own books. These videos will be featured on the Pen to Print YouTube channel and across our social media. Please send in your videos or links to pentoprint@lbbd.gov.uk with the subject: Video Stories.
*****
Roses Of Whitechapel by Jonathan Kaufman and Martin Stiff, a Spontaneous Productions at the Sydenham Centre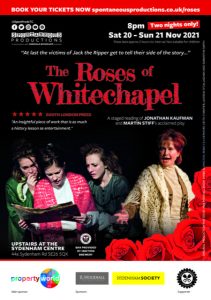 First staged to critical acclaim at the Brockley Jack Theatre in 2000 and successfully revived in 2010 at the Greenwich Playhouse and The Lion & The Unicorn Pub Theatre, Kentish Town, Jonathan Kaufman and Martin Stiff's play celebrates its 21st birthday this year. Now, Spontaneous Productions reunites several members of its original casts for a semi-staged rehearsed reading over two evenings.
London's East End, 1888. Terror is stalking Whitechapel's streets and for the frightened women who become its victims, their lives are about to reach their gruesome end. But these women have tales to tell, as, one by one, they share their histories, turning the tables on the cipher that is Jack the Ripper…
Find out more at spontaneousproductions.co.uk/roses
If you're a playwright and you'd like to see your play in our Saturday Spotlight, email: pentoprint@lbbd.gov.uk and send us the details of your new play.
*****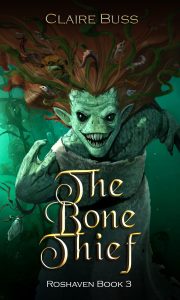 The Spice Ghosts have descended on Roshaven, accusing Jenni of stealing their sacred bones and are threatening to destroy the city if they are not returned, but Jenni the sprite has no idea what they're talking about.
With the help of her boss, Chief Thief-Catcher Ned Spinks, Jenni promises to find and return them. However, the skeletal trail leads them into the dark and dangerous waters of the dread Sea Witch.
Ned is out of his depth and frantically treading water, while Jenni must fight to avoid becoming catch of the day.

Available to buy here
Connect with Claire Buss
Have you ever felt invisible?
Working as a stationery supervisor and a sitter to a pair of internet-famous, delinquent dogs, wasn't how former cyber-specialist, Olivia, imagined her life turning out.
Sitting in a tiny cubicle with a decrepit computer and being overlooked had suited her for a while, but now she's fed up, lonely and determined to make the world 'see' her again.
Heartbreaker Darius wants to fill Olivia's days with romance and adventure, but their love of technology has taken them on very different paths, forcing her to leave her past behind.
Gorgeous undercover policeman Gabe is steadfast in finding out if Olivia is part of an online scam. Someone is stealing money from high profile men, but something doesn't feel right and he suspects someone else is manipulating her life. But why?
Can true love blossom from the most deceptive of starts? And can someone who feels lost, find a way to flourish against all odds?
Available to buy here
Connect with Lizzie Chantree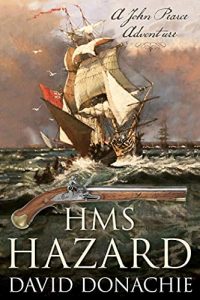 1796: John Pearce is stuck with a difficult mission, a raw crew of Quota Men forced to enlist in the Royal Navy, four brand new midshipmen as well as Samuel Oliphant, companion-cum-spy, whom he finds a constant irritant.
In his favour, he commands HMS Hazard, a sound and speedy warship, a pair of competent officers and, of course, his trusty old friends, the Pelicans. Their primary mission is to head for the Mediterranean Fleet and warn Admiral Sir John Jervis of impending danger, fighting a combined French/Spanish fleet. But there is a serious distraction, the imminent arrival of a Spanish vessel from South America carrying silver, for which the Spaniards are waiting before declaring war. Stop that and they will lack the funds to truly engage as an enemy of Britannia, but it is a distraction from his main task and specific orders.
Can John Pearce resist the lure of such a valuable capture and risk his ship in a dangerous battle to gain it, or will his duty come first?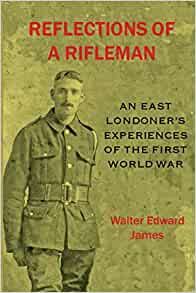 In 1915, Walter James, a house painter from Shoreditch, enlisted with the 6th Battalion London Regiment (The City Of London Rifles), known as the Cast Iron Sixth.
He saw action at Loos, Vimy, the Somme, Ypres and Passchendaele, before being transferred to the 2nd Battalion 16th London Regiment (Queen's Westminster Rifles) for service in Palestine. Invalided back to Blighty, he performed with a concert party of wounded soldiers. His vivid memoir recalls the sights and sounds of battle, alongside the realities of day-to-day life and comradeship and is laced with plenty of Cockney humour.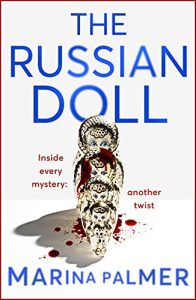 How much did she just say the salary was?
When Ruth Miller returns a dropped scarf to Elena Shilkov, she is whisked from a dreary shared house to a world of unimagined luxury.
The super-rich Russian wants a new personal assistant and won't take no for an answer.
Ruth gets accommodation, a credit card, and a complete wardrobe makeover.
And she's good at the job; distributing gifts, attending galas, dealing with the high-society movers and shakers fighting for Elena's attention.
Then the sinister truth begins to reveal itself, that nothing is quite what it seems in Elena's dangerous, deceptive world.
Ruth should get away.
But it's already too late.
Available to buy here
Connect with Marina Palmer
Any story that starts will also end.
As a writer, Ann Patchett knows what the outcome of her fiction will be. Life, however, often takes turns we do not see coming. Patchett ponders this as she explores family, friendship, marriage, failure, success, and what it all means.
Ranging from the personal – her portrait of the three men she called her fathers, how a chance encounter with Tom Hanks led to one of the most important friendships of her life, how to answer when someone asks why you don't have children – to the sublime; including the unexpected influence of Snoopy, the importance of knitting, the pleasure to be found in children's books. Each essay transforms the particular into the universal, letting us all see our own worlds anew.
For centuries poetry has been a form of knowledge and a way of knowing for non centred people.
In this collection, Muneera re-centres her voice and the voices of other people that are oftentimes relegated to the sidelines or misrepresented in mainstream thought. This collection explores belonging, spirituality, gender, race and identity as well as themes of girlhood, pop culture, familial bonds and crushes, against the backdrop of London and Bristol streets steeped colonial power structures that still live on. Despite that this collection is a story of love and a labour of love.
Available to buy here
Connect with Muneera Pilgrim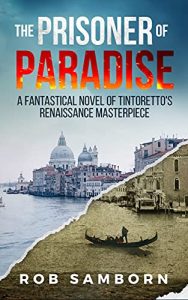 A man on the brink of insanity traverses present-day and Renaissance Venice to save his soul mate from eternal purgatory.
The world's largest oil painting. A 400-year-old murder. A disembodied whisper: "Amore mio." My love.
Nick and Julia O'Connor's dream trip to Venice collapses when a haunting voice reaches out to Nick from Tintoretto's Paradise, a monumental depiction of Heaven. Convinced his delusions are the result of a concussion, Julia insists her husband see a doctor, though Nick is adamant the voice was real.
Blacking out in the museum, Nick flashes back to life as a 16th-century Venetian swordsman. He recalls precisely who the voice belongs to: Isabella Scalfini, a married aristocrat he was tasked to seduce but with whom he found true love, instead. A love stolen from them hundreds of years earlier.
She implores Nick to liberate her from a powerful order of religious vigilantes who judge and sentence souls to the canvas for eternity. Releasing Isabella also means unleashing thousands of other imprisoned souls, all of which the order claims are evil.
As infatuation with a possible hallucination clouds his commitment to his present-day wife, Nick must right an age-old wrong: destroying the painting and freeing his soul mate. But the order will eradicate anyone who threatens their ethereal prison and their control over Venice.
Available to buy here
Connect with Rob Samborn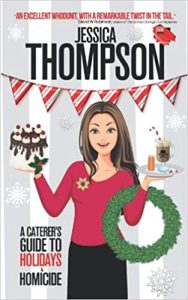 While acting as personal chef for a friend's mountain retreat, Violet and her husband, Jake, must set aside their stress over infertility and create a magical and delicious holiday – until tragedy crashes the party.
Being snowed in and unreachable from town, Violet and Jake end up hired for a different kind of job: finding out which of the guests committed murder and why they're trying to frame their hostess.
Violet must find a balance between following her gut and keeping it all under control until the police can reach them, while still managing the kitchen. But can she sniff out the killer before anyone else bites the big one?
Available to buy here
Connect with Jessica Thompson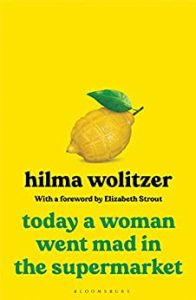 Another day! And then another and another and another. It seemed as if it would all go on forever in that exquisitely boring and beautiful way. But, of course, it wouldn't; everyone knows that.
In this collection, Hilma Wolitzer invites us inside the private world of domestic bliss, seen mostly through the lens of Paulie and Howard's gloriously ordinary marriage.
From hasty weddings to meddlesome neighbours, ex-wives who just won't leave, to sleepless nights spent worrying about unanswered chainmail, Wolitzer captures the tensions, contradictions and unexpected detours of daily life with wit, candour and an acutely observant eye.
Available to buy here
Connect with Hilma Wolitzer
Remember, if you're an author and you'd like to see your book in our Saturday Spotlight, email: pentoprint@lbbd.gov.uk and send us the details of your new novel.

Further Links
For details of Penguin RandomHouse new releases, visit their website here.
For details of Hachette new releases, visit their website here.
For details of HarperCollins new releases, visit their website here.
For details of PanMacmillan new releases, visit their website here.
For details of Simon & Schuster new releases, visit their website here.
Disclaimer: Amazon links are given for ease but please remember there are a number of other online retailers operating, including hive (which helps to support independent book shops), Kobo, Apple Books, Google Play and Nook as well as online stores for bookstores such as Waterstones, Barnes & Noble and WHSmiths. 
We want to help connect authors and readers, so our Saturday Spotlight page showcases some of the exciting new reads available each month.