Saturday Spotlight: New Book Releases November 2022
By Claire Buss, Deputy Editor, Write On! 
At Write On! and Pen to Print, we want to help connect authors and readers, playwrights and audiences, so we've created a Spotlight page on the last Saturday of the month, showcasing some of the exciting new reads and plays available. The curated list is based on books and plays that you send us, so if you're an author or a playwright and you'd like your book or play in the spotlight, reach out to us at pentoprint@lbbd.gov.uk. Whether you're an indie author, with a small press or mainstream publisher, established or brand new playwright, we'd love to hear from you and shine a light on your new work.
Write On! offers other opportunities for writers as well. If you'd like us to feature an extract from your book or a short story, please send the extract, book cover and blurb to pentoprint@lbbd.gov.uk with the subject: Write On! Showcase (ensuring you have your publisher's permission, of course).
Pen to Print are also looking for short videos from people reading a passage from their favourite book, or authors reading extracts from their own books. These videos will be featured on the Pen to Print YouTube channel and across our social media. Please send in your videos or links to pentoprint@lbbd.gov.uk with the subject: Video Stories.
*****
The Rebel Author Podcast by Sacha Black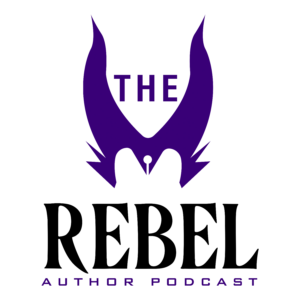 A motivational show for all the creatives out there with an inner rebel. Listen for interviews, industry news, tips, tricks and tools to help you take your creative business to the next level.
Listen on your favorite podcatcher or use the buttons below:
Next Level Authors Podcast with Sacha Black and Daniel Willcocks
A podcast for all creative achievers out there. Each week, we hold each other to account and track our step-by-step progress as we level up our author businesses.
Get early access to all the episodes as well as monthly hangouts with me and Dan by joining us on Patreon here.
Listen On
*****
The Untold Fable of Fritz 29 November – 3 December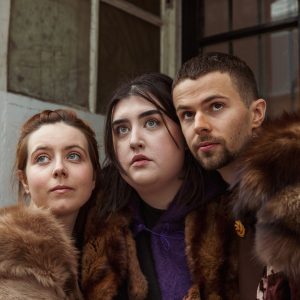 This is the in-person show at the Space. To book for the online live-streamed event, please click here.
A piece inspired by Philip Pullman's short story, Clockwork.
White snow seeps down from the mountaintops of the Neuchstein region, freezing over the valleys and the hearts of all the people that live within it. At the foot of the tallest peak, resides the inhabitants of Brutzenvien and their King. Through this everlasting stone-cold ice age, the King's son soon falls ill and the King makes a pledge to do all in his power to save his heir. But how far will he go?
This show is a rollercoaster of exploration into this unknown world. 'Unsettled Theatre' showcases their 50-minute live performance of The Untold Fable Of Fritz, using puppetry, live music and physical theatre.
*****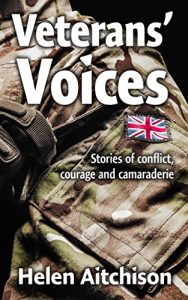 Veterans' Voices tells the stories of 22 members of the British Armed Forces, serving across seven decades of conflict.
The journey of each veteran demonstrates a unique account of life as a service person, with shared experiences of friendship, family, respect and honour.
In partnership with Operation Veteran, North East England, read and connect with our heroes' voices through their stories of conflict, courage and camaraderie.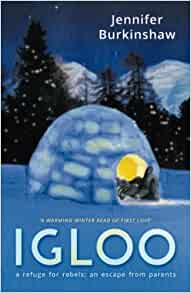 A surprise Christmas holiday in the French Alps should be a dream come true, but not for 16-year-old Nirvana!
She has important plans to complete at home, and tensions are high with her parents. In desperation, Niv skips ski school and heads off-piste towards the forest, where she discovers a hidden igloo. Better still, it's empty.
When its builder, Jean-Louis, finds her trespassing, he suggests they share the igloo, and as the pair find common ground in their struggles to be themselves, they realise they are each other's perfect Christmas gift.
Too soon, Niv must return home to Lancashire. Now in two different countries, each faces new problems, alone, and their battle to be together becomes infinitely harder.
Is it a battle they can win? Or will their sweet, fledgling romance be lost to the seasons, like the igloo where it began?
Available to buy here
Connect with Jennifer Burkinshaw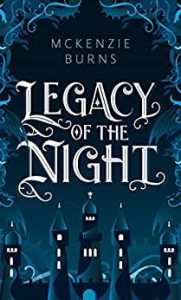 One orphan. One shapeshifter. One chance to save their country.
Mikhail Chernakov wants nothing more than to forget the past and his life on the streets. After returning from university in a foreign land, he hopes to use his newfound education to obtain a respectable job and a life of luxury. Instead, he ends up joining a secret band of assassins called the Order Of Tugarin.
Tatiana Malinovskaya wants nothing more than to trade her lavish lifestyle in the palace for one of adventure. It's not as though proper ladies should have claws randomly sprouting from their fingers anyhow. So, when approached with the promise of a new partner, Tatiana happily returns to her duties in the Order Of Tugarin.
When Tatiana and Mikhail are paired together to take on the worst of Ravinia, they end up coming across a criminal plot organised by their country's greatest enemy. Determined to find the cause of the threat before it's too late, they need to figure out how to get past their differences and work together. For if they cannot, their country will fall to its doom.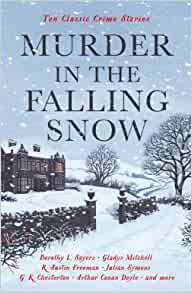 It's only the afternoon, but dusk is already falling and a log fire is burning in the grate. Outside, frost coats the tree branches and snow sparkles on the ground. And somewhere in the darkness, a murderer is making plans …
Here are ten classic crime stories for the winter months, from the greatest minds of the mystery genre. So bundle up, grab a glass of mulled wine, and get ready to be puzzled, astonished and entertained by these festive stories of murder and mayhem.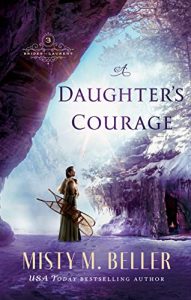 Her quest to repair what's been broken leads to imminent danger – and soon it's more than her own life on the line.
After accidentally destroying the intricately carved chalice her people have treasured for over a hundred years, Charlotte Durand sets out in search of a skilled artisan who can repair the damage. What she expected to be a two-day trek becomes much more daunting when a treacherous snowstorm sets in.
Searching for solitude and respite from his troubling past, the last thing Damien Levette needs in the middle of a mountain blizzard is to tend to another person, but he can't leave behind the mysterious woman he found half frozen at the edge of a mountain lake.
As they battle both the elements and their distrust of each other, Charlotte and Damien must work together to survive the peril of the mountains, or it could be the downfall of them both.
Available to buy here
Connect with Misty M. Beller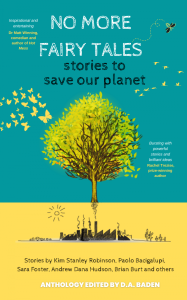 A collection of inspiring, funny, dark, mysterious, tragic, romantic, dramatic, upbeat and fantastical short stories.
These 23 stories are written by a variety of authors, with the aim to inspire readers with positive visions of what a sustainable society might look like and how we might get there.
The stories are diverse in style, ranging from whodunnits to sci-fi, romance to family drama, comedy to tragedy, and cover a range of solution types from high-tech to nature-based solutions, to more systemic aspects relating to our culture and political economy.
Remember, if you're an author and you'd like to see your book in our Saturday Spotlight, email: pentoprint@lbbd.gov.uk and send us the details of your new novel.

Further Links
For details of Penguin RandomHouse new releases, visit their website here.
For details of Hachette new releases, visit their website here.
For details of HarperCollins new releases, visit their website here.
For details of PanMacmillan new releases, visit their website here.
For details of Simon & Schuster new releases, visit their website here.
Disclaimer: Amazon links are given for ease but please remember there are a number of other online retailers operating, including hive (which helps to support independent book shops), Kobo, Apple Books, Google Play and Nook as well as online stores for bookstores such as Waterstones, Barnes & Noble and WHSmiths. 
We want to help connect authors and readers, so our Saturday Spotlight page showcases some of the exciting new reads available each month.