Write On! Features: How Instagram Helped Me Grow As A Writer by Ellie M Blake
By Ellie M Blake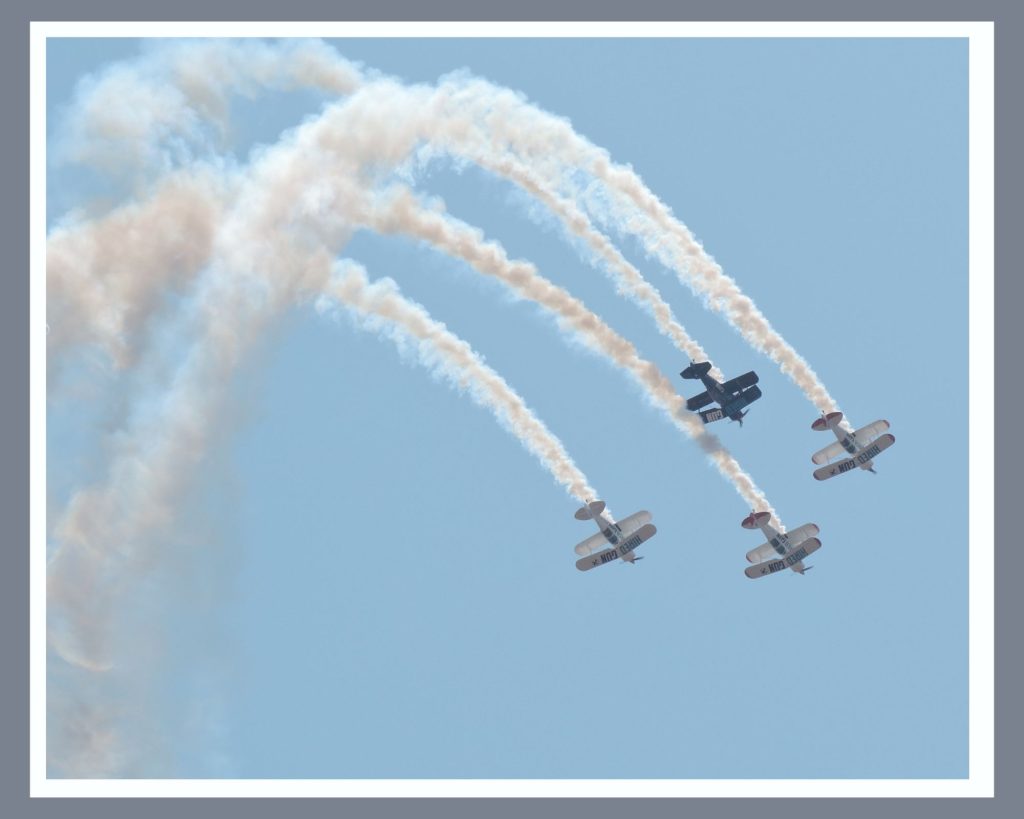 (c) Hired Gun Pitts Team performing at the Africa Aerospace and Defence Expo by Hermien Pellissier (Instagram: @hermienpellissier)
Detours, distractions, despair, dalliances and delights – life is full of them.
After leaving Australia, drifting nomadically across continents became my primary reason to spring out of bed in the morning. My sojourns overseas were littered with incidents: leaving my bag – passport inside – hanging on a hook in a toilet cubicle in Spain, or spraining my ankle an hour before heading to the airport in Malta, so I'm bound to a wheelchair whizzing through immigration at Heathrow airport, swimming with caiman (relatives of crocodiles) in the Black River in Brazil and using a men's public toilet in Malaysia (I was jet-lagged and thought it was strange a female toilet had urinals!).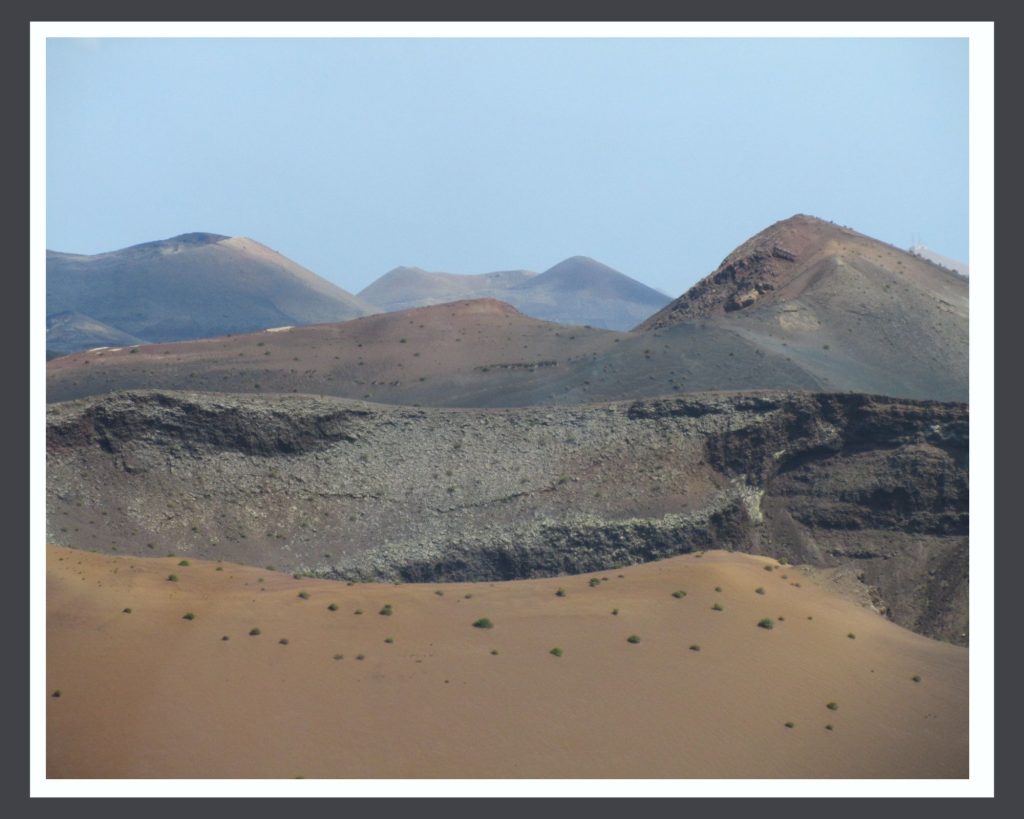 (c) Lanzarote, Spain by E.M. Blake (Instagram: @mycreativeeveryday)
In recent years, holidays abroad have become rare gems. I thrive on the cosiness of home with its pell-mell of bric-à-brac and noisy neighbours. Instead, I roam around Instagram, the social media platform where 95 million photographs are uploaded daily. In some ways, it's similar to visiting a foreign country, because I meet new people and learn new things.
A tour guide improves the experience and minimises the hassles. I didn't have that when I started.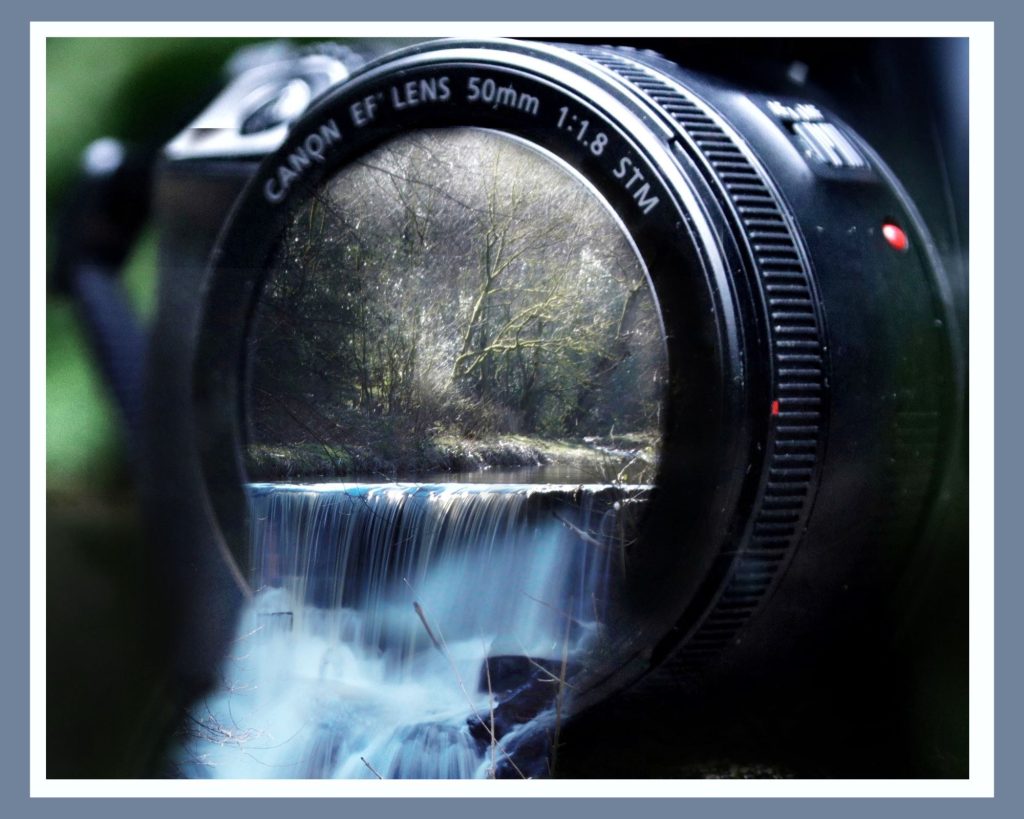 (c) Chasing Waterfalls by Carolyn (Instagram: @Caro_J_900 )
In The Beginning
My venture into Instagram was akin to when I self-published my children's duckling picture book, Dilly Dally Sally. I was propelled from my comfort zone. With no map, compass, or plan, I accomplished a multitude of mistakes and realised the world didn't implode. This taught me perfection wasn't important.
@caro_j_900 was one of my earliest Insta-friends. We've liked, commented on, and followed each other since 2019. Carolyn's captions include 'beauty or the beast', 'lonely heart', 'mist and mysterious',' strangulating' and 'lover's leap'. They enhance the mood and story in her photographs.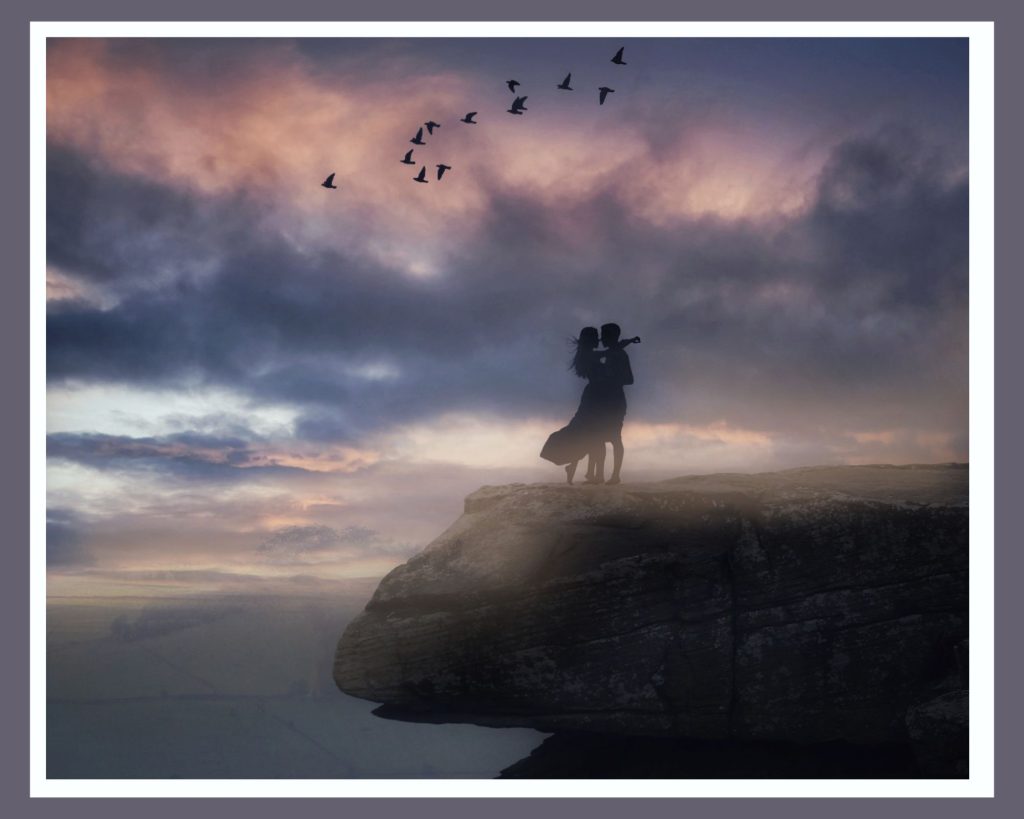 (c) Lover's Leap by Carolyn (Instagram: @Caro_J_900)
Carolyn says, "I love getting inspiration from other people's photography and I've met some great friends."
Connecting
My account has more than 2,200 followers and hundreds of likes per post.
I consider my followers to be friends, even though our only interactions are online. We have a spirit of kinship, understanding and unity. They reach out when I'm overwhelmed, cheer me on, download my book, tell their followers about it too, and even write reviews!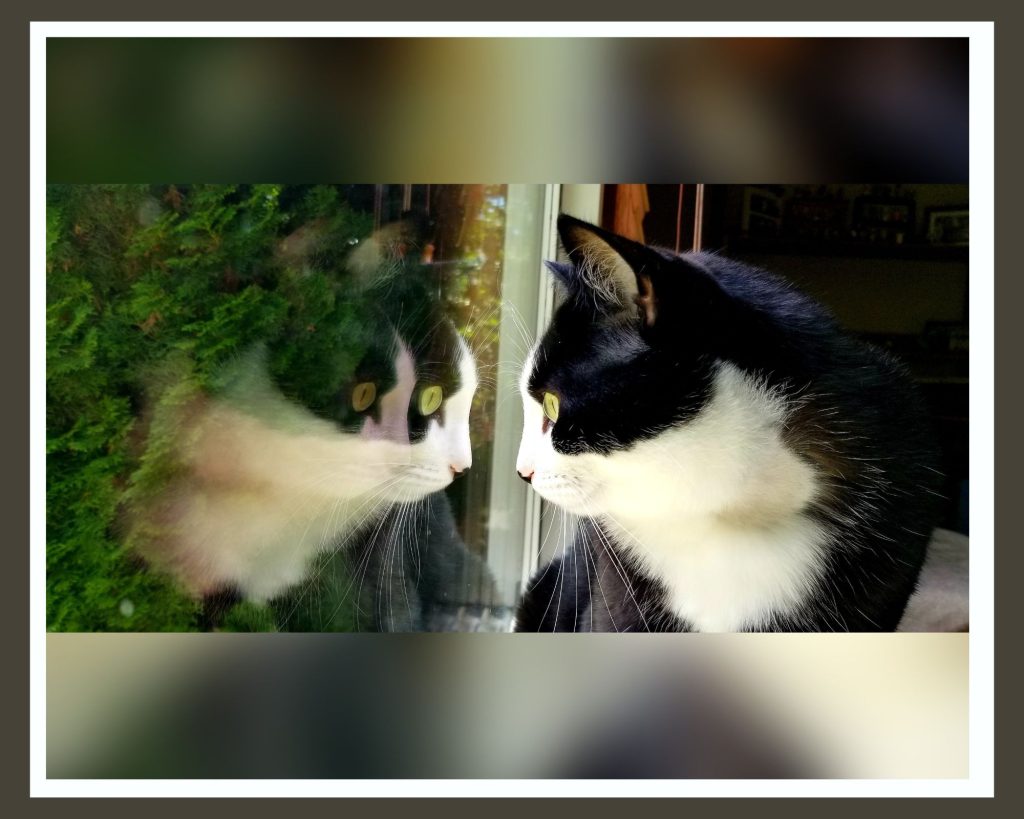 (c) Tuxedo Rescue Cat by Ben Mortenson Instagram: (@ben.vanmortenson)
Creating content sharpens my ability to connect with an audience. It forces me to be vulnerable, because sharing my writing reveals a fragment of myself. This is awkward, as I'm a private person.
Consuming content is comparable to indulging in books and investigating various perspectives. I've unearthed styles that are my cup of herbal tea. The protagonist's stories unfold, along with a cast of characters, subplots, drama, humour and backstory.
"Mr Ted seen me take Miss Bill in the house and when I didn't return with her, he sure was in a panic. He knows which way I went and kept trying to get to her. So precious is his heart, I truly believe Miss Bill is his soul mate." 25 March, 2022.
@camp_canupp's first ducks were Bill and Ted, who her husband brought home in the side bag of his motorcycle when he went to the local farm store for lawn mower parts. She found out we don't know the sex of ducks until six weeks after they hatch. It transpired Bill was a female and Ted was a male!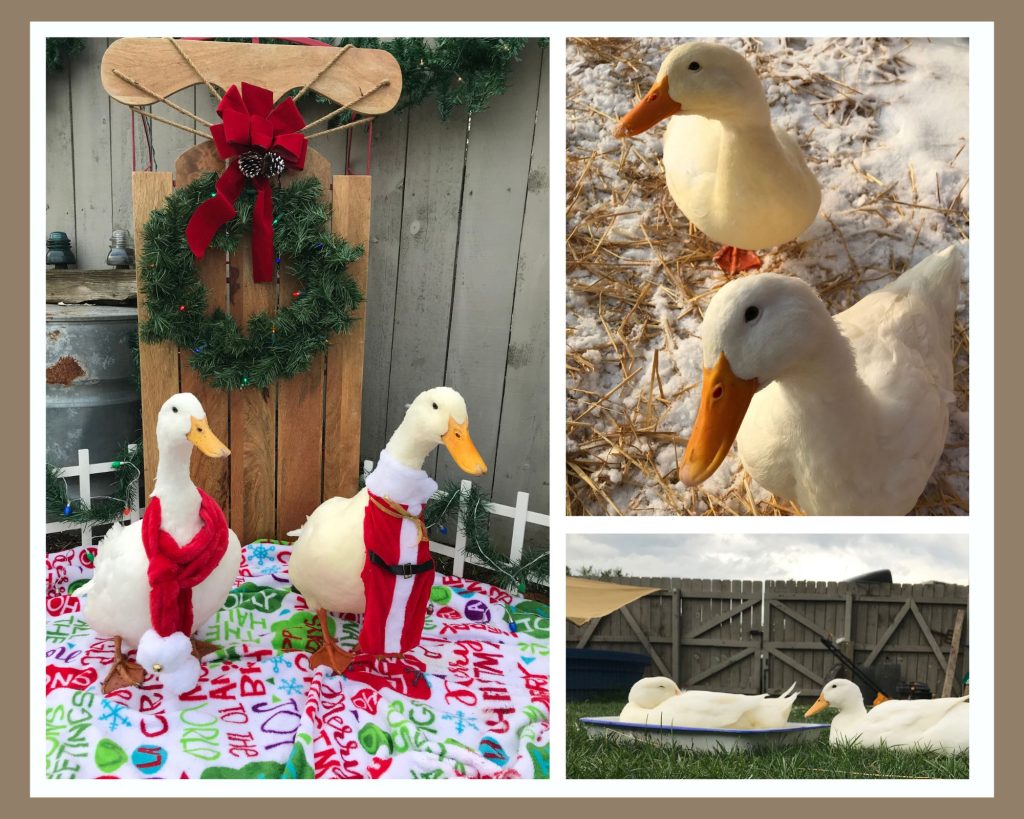 (c) Miss Bill And Mr Ted Instagram:@camp_canupp
I've expanded my mindset, ceased judging social media as a necessary evil I don't have enough time for, and thinking it doesn't add value. The world has evolved. We're influenced by social media. For example, the proliferation of acronyms and slang has grown from Twitter and texting: ICYMI, FOMO, IDK.
The beat and pattern of my days are broken up by receiving and writing comments, which nourishes my creativity. It fosters self-reflection, too. Connection cobbles together a sense of belonging and feeling valued. It's a breath of fresh air, a bouquet of peonies, splashes of azure blue in a cloudy sky.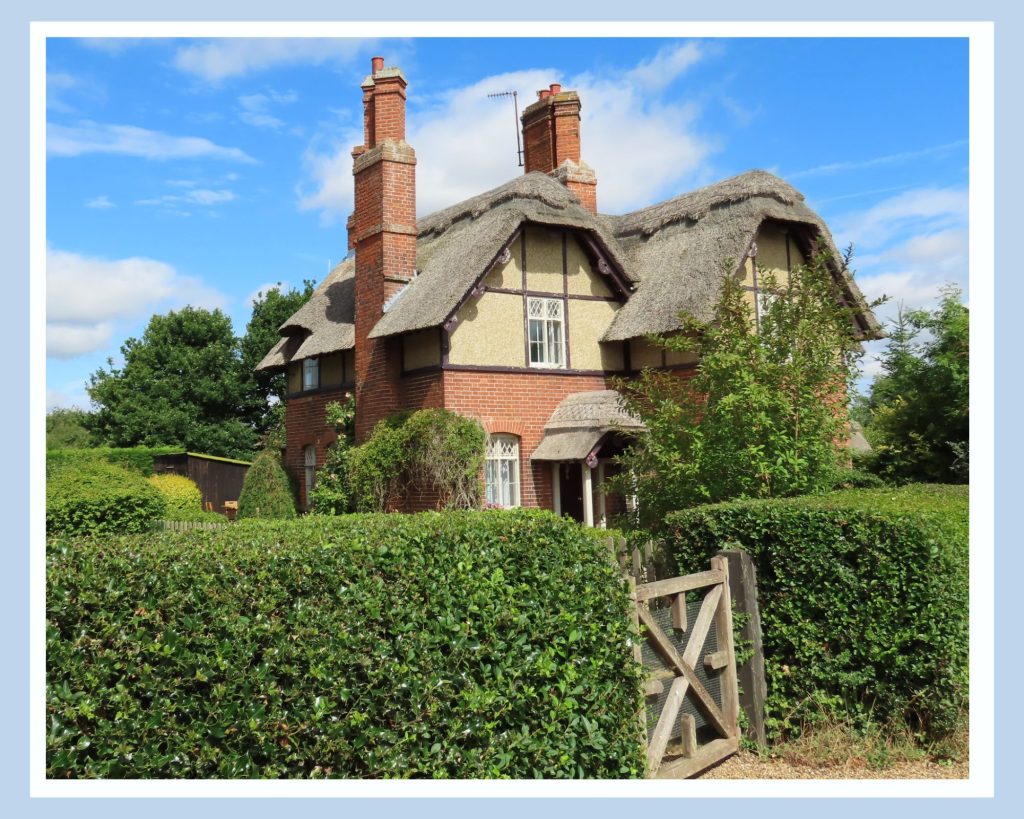 (c) Somerleyton by Wendy Keeley (Instagram: @wendykeeley23)
On Instagram @ndc_orginals  complimented one of my posts. She found my words "touching and very spiritual." Moments like these, when someone says they're moved, motivates me, because self-doubt looms, mocking, teasing, haunting, and nastier than a bitter winter night.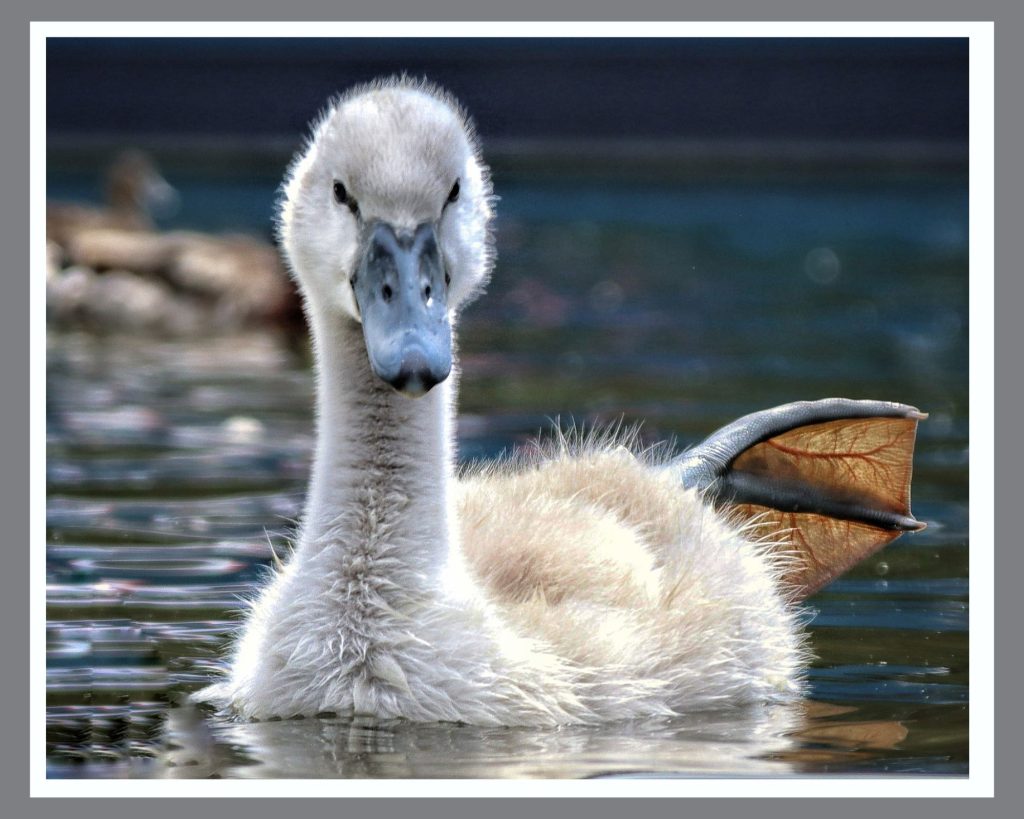 (c) Not Such An Ugly Duckling by Carolyn (Instagram: @Caro_J_900 )
Ben Mortenson from Canada responded to my post about photography facts with: "phun photos and inphormation," and I replied: "phabulous comment."
Since the pandemic, Ben has enjoyed capturing his morning bike rides on camera. His children encouraged him to post on Instagram.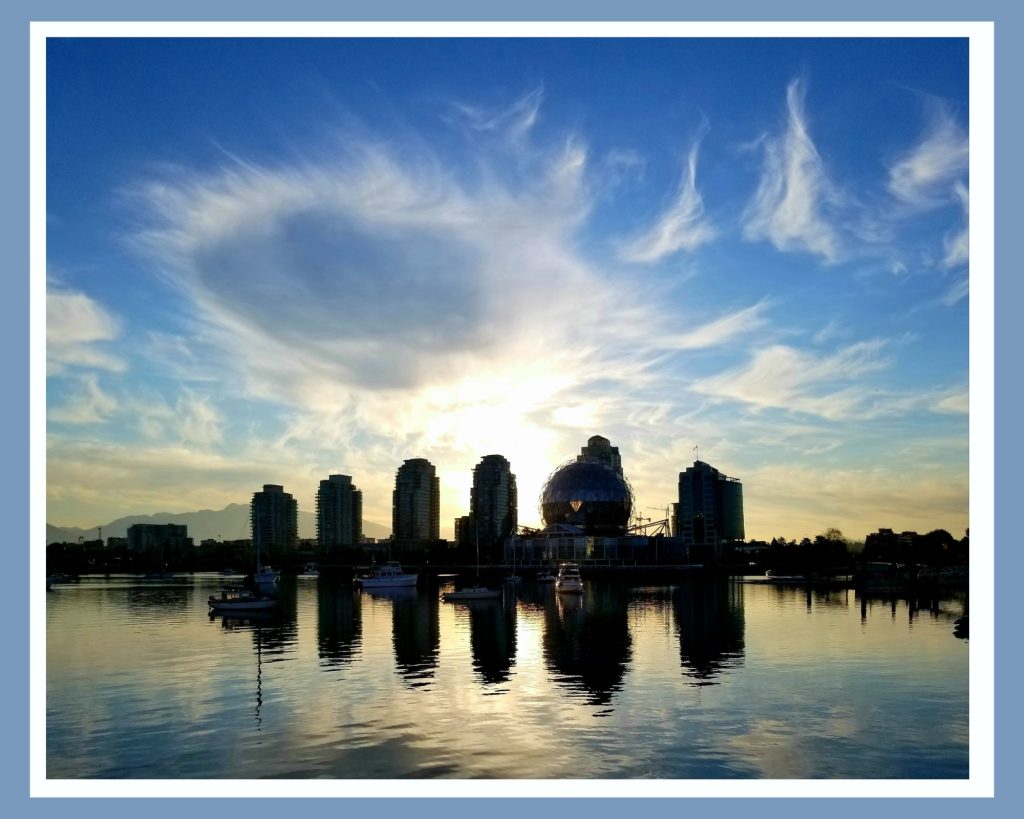 (c) False Creek Seawall Canada by Ben Mortenson (Instagram: @ben.vanmortenson)
Hermien Pellissier from South Africa read one of my Instagram posts which sought guest bloggers and it resulted in Journey Through Time. Hermien wrote about photography and "documenting the beauty of living despite the uncertainty" of lockdown, "a way of proclaiming that I am still here, alive, and well."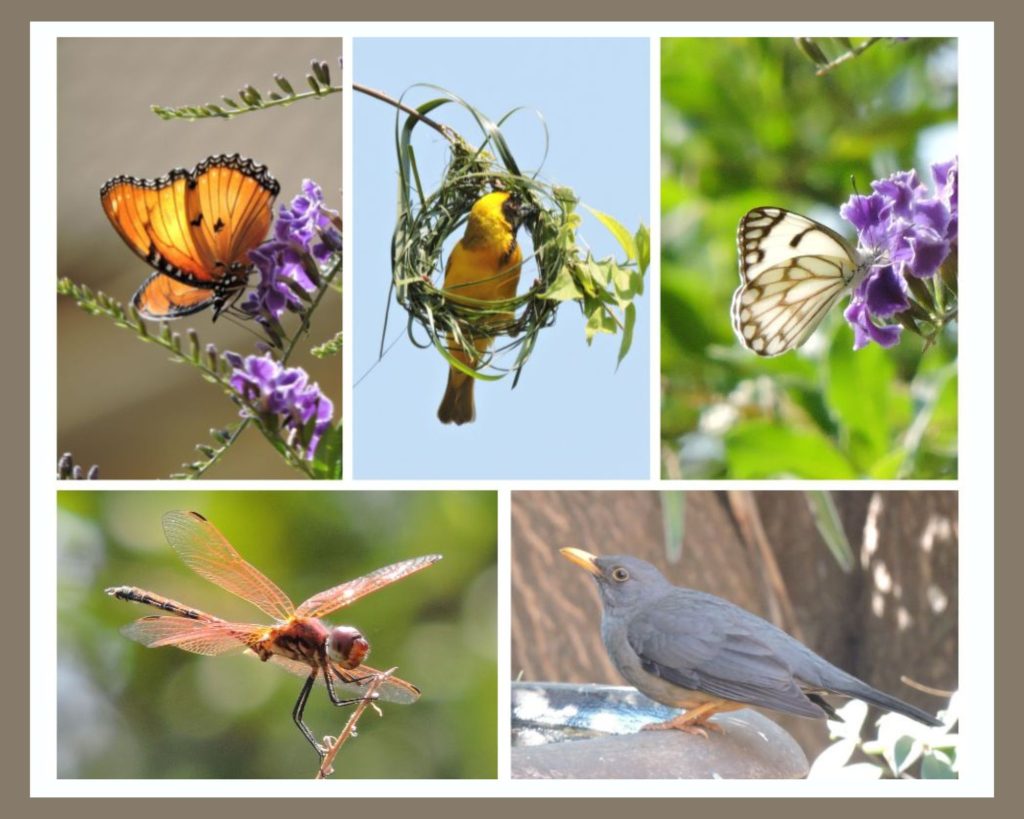 (c) Birds, Butterflies And Insects by Hermien Pellissier (Instagram: @hermienpellissier)
Different Views On Instagram
I used to hate social media. It seemed intrusive, narcissistic, and inauthentic. However, I've learned to coexist with it, progressing in my own way, without selfies!
Ben (Instagram: @ben.vanmortenson) uses the phrase "conflicted relationship with IG," which is a fitting way to describe my emotions.
He sees Instagram as a repository for sharing, discovering, opportunities, perspectives, socialising, community and full of kindness. Yet he's also aware of the dopamine hit when posts are liked, the algorithms selecting and presenting content for you, the data collected and the environmental cost of doing things online. The positives outweigh the negatives for him right now, though.
Some Insta-friends are frustrated with the unpredictability of the algorithm and hate all the ads.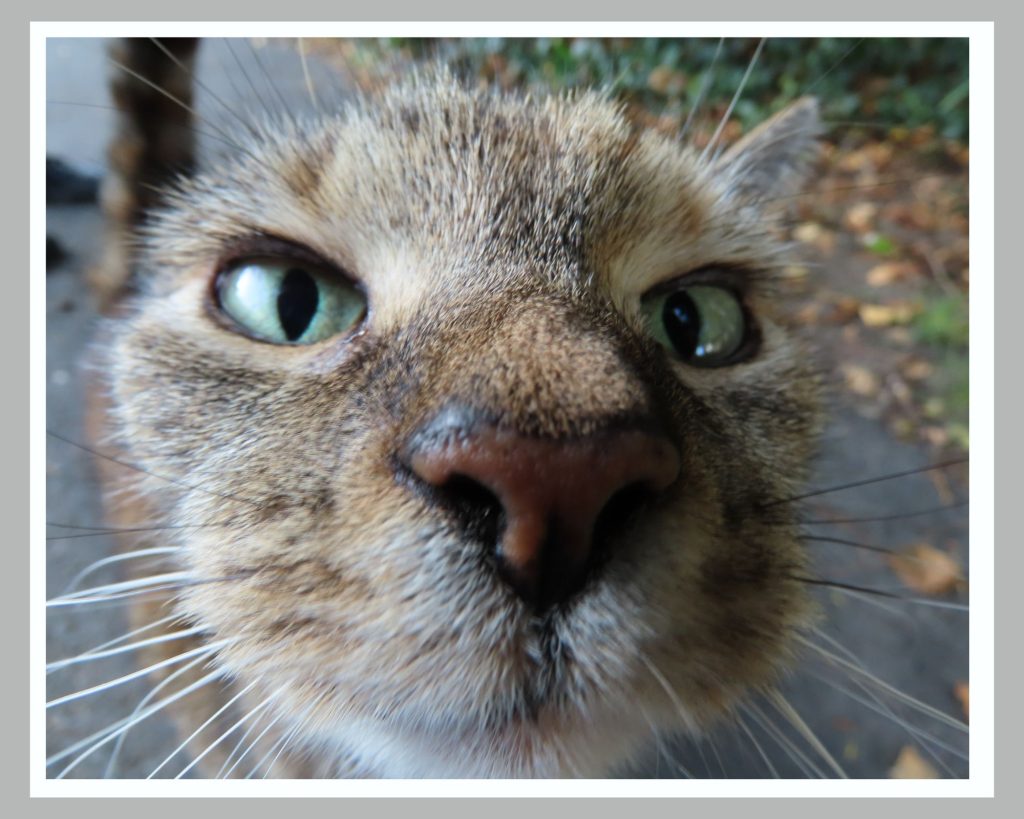 (c) A Purrfect Shot by Wendy Keeley (Instagram: @wendykeeley23)
Dan Grogan (Instagram: @dan.grogan.foto) is keen on seeing "new places I may want to visit later – not from a travel brochure, but from the people who actually live there – and I think IG does a good job of translation."
Nicole M (@hollysolightly) says:
"I am a fan. I mainly follow museums, artists, poets, comedians, photographers, historians and writers… in this way, Instagram offers a wonderful insight into creative life and craft. One Instagram story might show a violin maker at work, the next might show a fleeting moment backstage or during rehearsal of a Houston ballet group. Then I might learn something about etymology via the British library account, before bursting out laughing at my favourite French-British comedian's attempt to bake a cake. The only thing I don't like is getting lost down the rabbit hole, when you end up 'doom scrolling' on the discovery page. There should be an option to limit the amount of posts they can show you on any given day."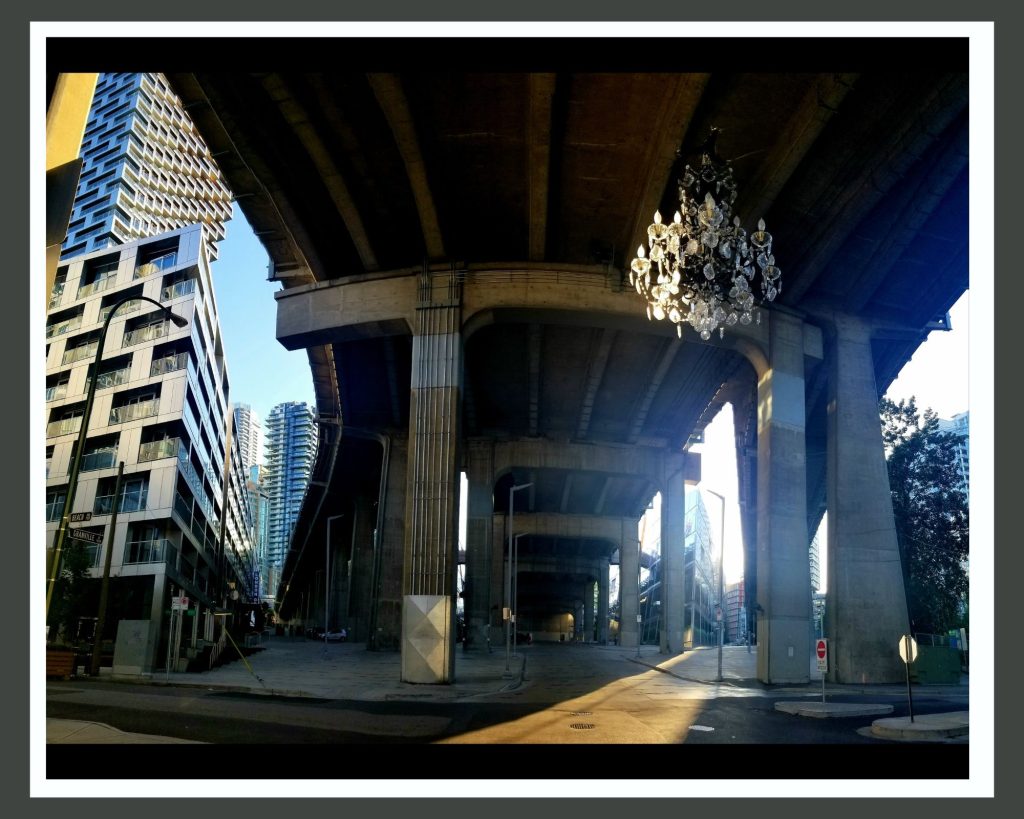 (c) $5 million spinning chandelier by Ben Mortenson (Instagram: @ben.vanmortenson)
IMO Instagram is:
The least toxic of social media platforms.
A tool to communicate in Japanese, Spanish or other tongues with people around the world.
Less clunky; though with more features, it's becoming more complex.
Artistic with the nostalgia of photography.
About giving us a voice, choice, a destination to visit, informing and entertaining.
Less of a struggle to engage and find an audience.
Instagram is a scrapbook journal, a reminder of the miles I've strolled, scrambled and waltzed.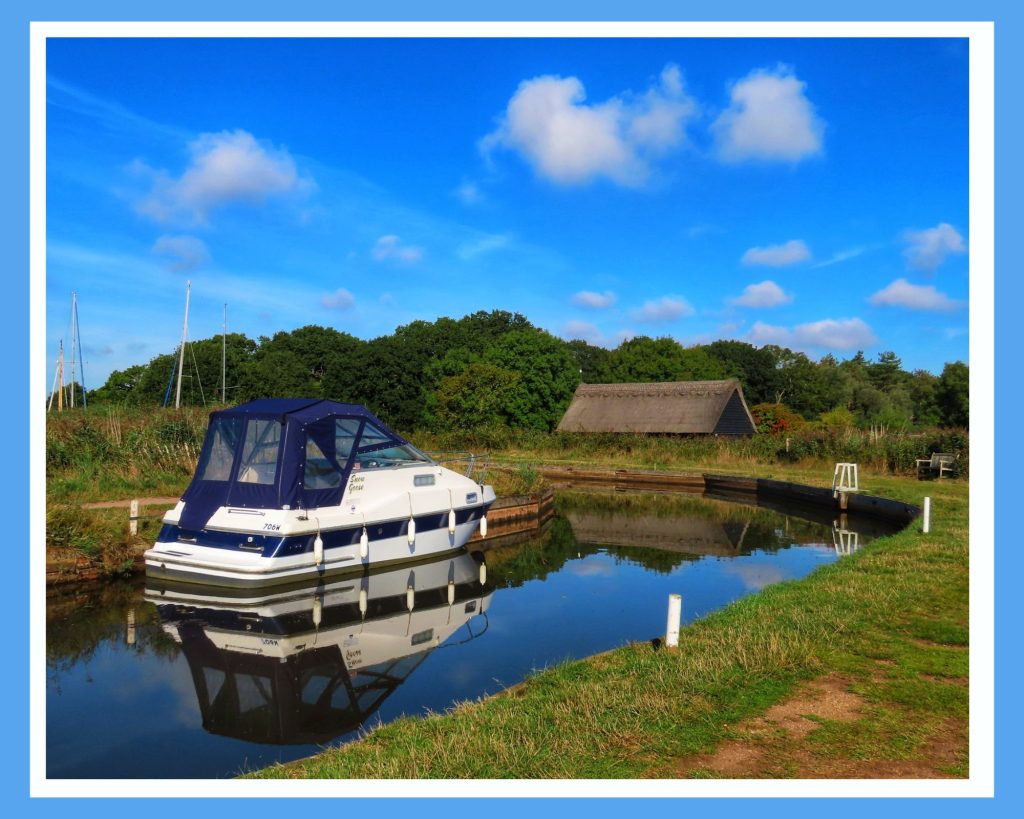 (c) Horsey Mere by Wendy Keeley (Instagram: @wendykeeley23)
I experiment with polls, stories, or reels, playing with words, factoids and providing updates on my writing journey: for example, my interview with Catherine Coe and Thomas Thomassen for Write On!.
On to other platforms: Twitter, YouTube and TikTok. It's easier packing my bags to new destinations when I'm armed with material, knowledge and experience, ready to interact with strangers I may one day call friends.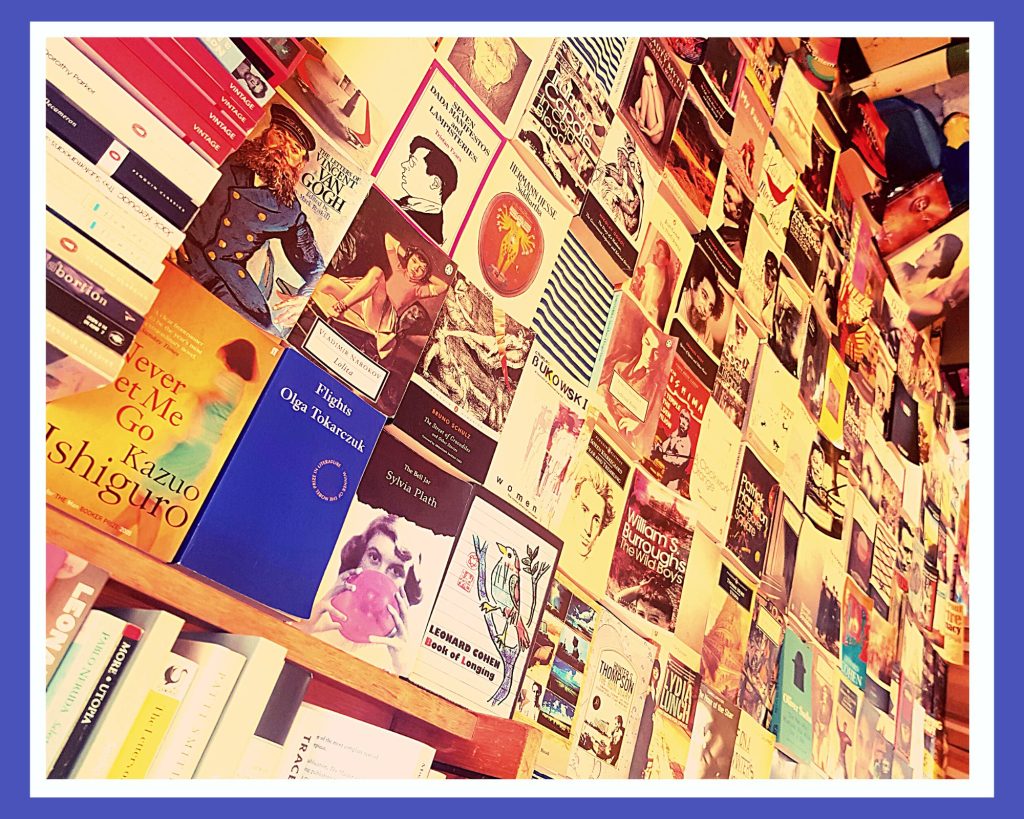 (c) Brick Lane Street Market, A Second-Hand Book Stall, by E.M. Blake (Instagram: @mycreativeeveryday)
The Future
I remember being with a small group of aspiring writers in a room with Kazuo Ishiguro. This was before he won the Nobel Prize for Literature. He spoke about careers.
I've fallen into the corporate world, education, self‑publishing, travelling, charities and Write On! Instagram and photography have led to designing merchandise on Red Bubble and exploring how I might help small businesses with their social media.
Led by my passions, learning to embrace how I am unique, it has brought me around the world to London, a place I call home – to inconceivable dreams: singing for the Queen consort when she was the Duchess of Cornwall, flying around the US east coast to interview experts and completing my Masters in English literature at King's College. Then there are the remarkable people who have happenchance collided with my world in real life and on Instagram. I can't imagine my future, but society is shifting more online, for better or for worse.
We're accelerating into the digital realm. Fasten your seat belts. Prepare for take-off. On behalf of Write On! and the entire crew, I'd like to thank you for joining us.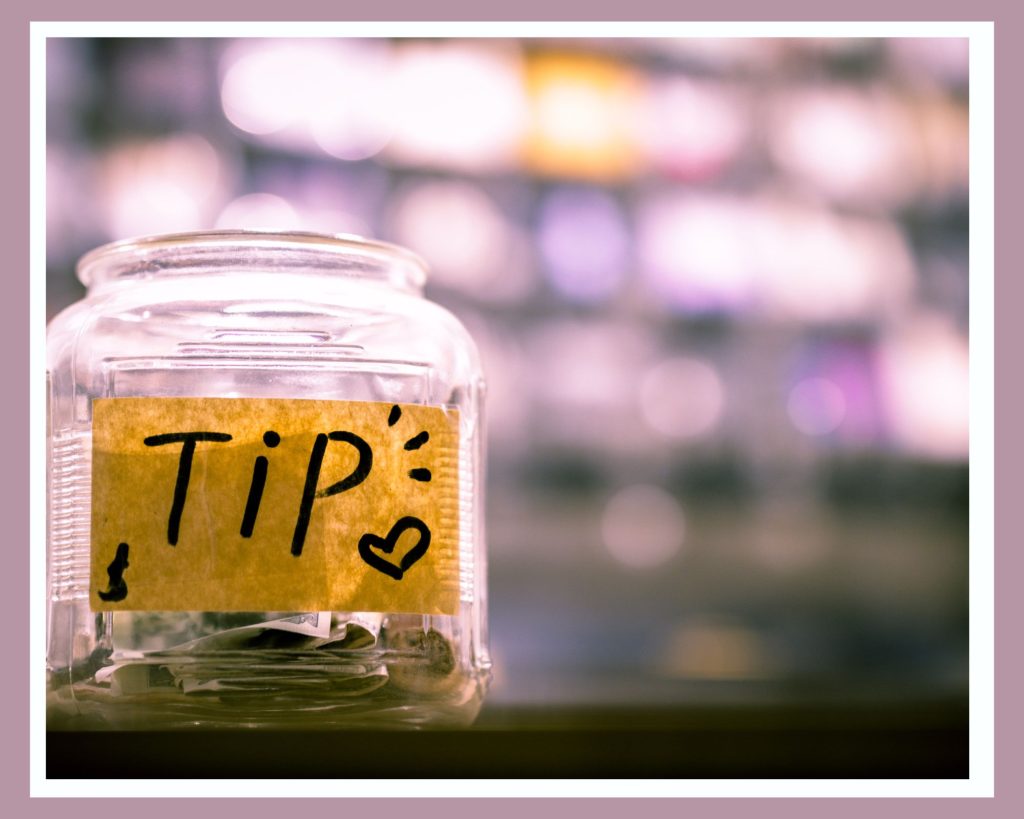 (c) Tips by Sam Dan Truong (Instagram: @samtruong02)
 Top 10 Tips For Writers On Instagram
These are some strategies that worked for me:
Aesthetics – educating myself on photography and using the free filters in the app. It's in the vein of editing my writing and sending my best work into the world. Would I print, hang it on my wall, or keep it in my wallet? For carousels of posts without photographs, I'm inspired by #wordswordswords or @atticuspoetry, and I love creating on Canva.
Analysis – studying successful posts just as I examine great authors and books.
Engagement – liking and commenting on posts from my followers and also people I don't follow.
Curiosity – following accounts of different sizes and types, not just writers.
Kindness – it's a privilege to glimpse into others' lives. They ignite ideas with their words, stories, and photographs.
Drafting – creating hooks with short captions, or when writing longer captions, checking they have a purpose. My posts are about some of my interests, such as creativity, wildlife, flowers and London. I occasionally include posts about my book or other works.
Hashtags – researching, using and including them in posts because they're a gateway into subjects and allow Instagrammers to discover me.
Public account – there are scammers and harassers online, as with real life. I ignore their comments and direct messages. If I need to, I block them.
My audience – I balance what they are interested in with experimentation and content that matters to me.
Mindset and attitude – I'm open to learning and trying new tools. Lately, I'm messing about with the 'Add Yours' feature. As with the craft of writing, I'm patient and persevere.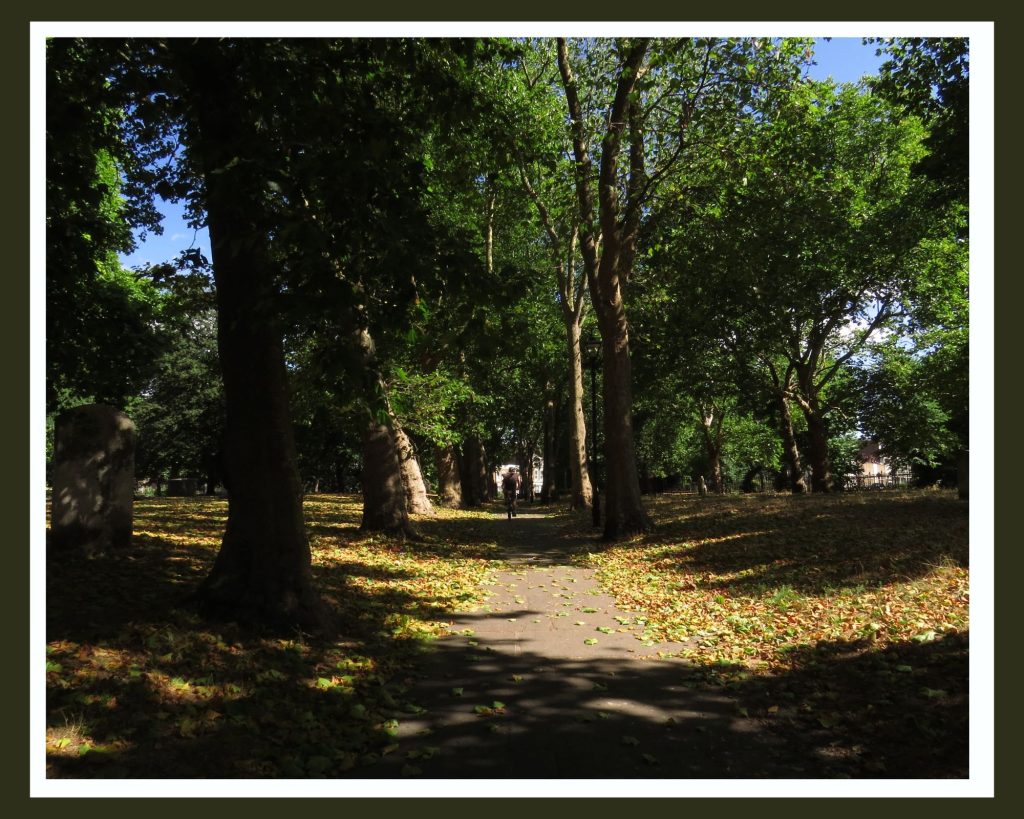 (c) St Dunstan's Stepney, East London by E.M. Blake (Instagram: @mycreativeeveryday)
Acronyms
BTW, I'm including the meanings of the acronyms I've referred to FYI. LOL:
ICYMI – In case you missed it
FOMO – Fear of missing out
IDK – I don't know
IMO – In my opinion
BTW – By the way
FYI – For your information
LOL – Laugh out loud
© E.M. Blake, 2021
E.M. Blake is the author of Dilly Dally Sally, a picture book about a duckling who is lost and won't give up. She's just finished her second picture book, This Silly Bench, which is about Joe the crow and the end of his friendship with an Egyptian goose. She also blogs and regularly contributes to Write On!
Connect with Ellie on her website: mycreativeveryday, on Instagram: @mycreativeveryday, on Twitter: @EllieMBlake1, on TikTok: @mycreativeeveryday and on YouTube: E.M. Blake
*****
Read the latest issue of Write On! (14) magazine online here.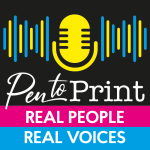 You can hear great new ideas, creative work and writing tips on Write On! Audio. Find us on all major podcast platforms, including Apple and Google Podcasts and Spotify. Type Pen to Print into your browser and look for our logo or find us on Anchor FM.
*****
If you or someone you know has been affected by issues covered in our pages, please see the relevant link below for ​information, advice and support​: https://pentoprint.org/about/advice-support/
We're accelerating into the digital realm. Fasten your seat belts. Prepare for take-off. On behalf of Write On! and the entire crew, I'd like to thank you for joining us.