Saturday Spotlight: New Book Releases October
By Claire Buss, Deputy Editor, Write On! 
At Write On! and Pen to Print, we want to help connect authors and readers, playwrights and audiences, so we've created a Spotlight page every Saturday, showcasing some of the exciting new reads and plays available. The list has been curated by Lisa Roullier and myself, based on books and plays that you send us, so if you're an author or a playwright and you'd like your book or play in the spotlight, reach out to Lisa at pentoprint@lbbd.gov.uk. Whether you're an indie author, with a small press or mainstream publisher, established or brand new playwright, we'd love to hear from you and shine a light on your new work.
Write On! offers other opportunities for writers as well. If you'd like us to feature an extract from your book or a short story, please send the extract, book cover and blurb to pentoprint@lbbd.gov.uk with the subject: Write On! Showcase (ensuring you have your publisher's permission, of course).
Pen to Print are also looking for short videos from people reading a passage from their favourite book, or authors reading extracts from their own books. These videos will be featured on the Pen to Print YouTube channel and across our social media. Please send in your videos or links to pentoprint@lbbd.gov.uk with the subject: Video Stories.
*****
Preview of Manor by Moira Buffini at the National Theatre, by Chris Gregory
One of the great joys and surprises of making audio drama with Alternative Stories during the pandemic was that it allowed us to work with actors we could never have dreamed of being able to work with at any other time.  With theatres and TV studios closed, audio drama (with actors recording from home) was pretty much the only game in town and one of our connections was with the brilliant Amy Forrest. As well as being a regular cast member of Coronation Street and a star in BBC's Call The Midwife, Amy had appeared as Mrs Ryder in the acclaimed National Theatre production of Andrea Levy's Small Island.
When the pandemic struck, Amy was just about to open in another National Theatre production, Manor by Moira Buffini.  Of course, like all other theatre productions, Manor was postponed but it is now about to re-open and Amy is in rehearsal along with the rest of the cast for the show which opens on 16th November and runs to 1st January.
Manor is a darkly comic tale in which a group of strangers are thrown together as they seek shelter from an approaching storm.  Alongside Amy it stars Nancy Carroll (The Crown) and Shaun Edwards (Endeavour). For more information and to buy tickets, go to: www.nationaltheatre.org.uk/shows/manor. You can listen to Amy Forrest in the Alternative Stories production Hare Spell here: www.podchaser.com/lists/the-hare-trilogy-107a97b1Mm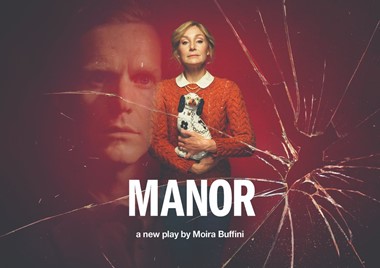 If you're a playwright and you'd like to see your play in our Saturday Spotlight, email: pentoprint@lbbd.gov.uk and send us the details of your new play.
*****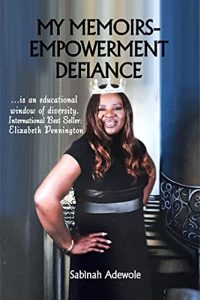 A Tale Of Survival: Faith, Rejection, Betrayal, Motherhood And Strength
London, 1971; four-year-old Sabinah Adewole's father died in a car accident. Her mother, now a single parent, had no option other than to return to Nigeria on ship, the MV Auriel. The following year, her brother, age seven, became his sister's unofficial guardian. This was the beginning of Sabinah's journey, and so, forms the backdrop of this memoir.
At age 32, her mother turned to alcohol as an escape. This meant that in 1981, Sabinah was ripped from her familiar surroundings to be placed in a boarding school in Lagos. Eventually, in 1995, black and white photograph of her father in hand, she took the leap to return to England in search of information about him. After getting married in 1998, she experienced feelings of incompleteness and self-worth; not knowing her roots. This framed her journey through relationships with family and friends and her her time in banking, all underpinned by motherhood and her marriage of 28 years.
Then, a completely new career brought her into contact with a colleague dabbling in witchcraft and a new journey emerged. In 2018, Sabinah was 'gifted' the art of writing. Despite the trials and tribulations of social media Sabinah created a strong following and went on to publish five books, also becoming a trauma coach (due to her own trauma of losing her father).
From the heart of Lagos, to all London has to offer, Sabinah's story is one of hope and strength: charitable work, studying psychology even learning to cycle at the age of 50. It just goes ot show, you can't keep a good woman down!
Available to buy here
Connect with Sabinah Adewole
Imagine what could happen if your personal details were traded and your identity used to commit an international crime.
When Harriet suspects she has been targeted by a scammer but has no proof, she embarks on a dangerous journey in pursuit of the truth.
Risking her life to obtain incriminating evidence, she believes justice will be done, but nothing is certain once it's out of her hands…
Available to buy here
Connect with Olivia Charles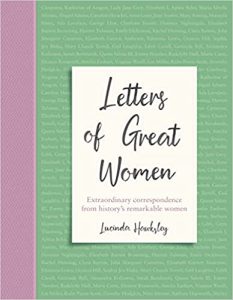 Was Jane Austen a fan of her own work?
What did Harriet Tubman want to tell Abraham Lincoln?
And how did Greta Thunberg respond to her critics?
This carefully-curated selection of correspondence on politics, literature, art, entertainment, activism and science, provides insight into the personal and professional lives of some of history's most influential names. Each entry includes images and transcripts of the letters themselves, along with a biography by celebrated historian Lucinda Hawksley exploring the lives and writings of each woman.
Letters Of Great Women brings together 50 key female voices on the most significant moments in history, and the everyday joys, sorrows and struggles of women's lives.
Available to buy here
Connect with Lucinda Hawksley
Nat lives a picture-perfect life, but it wasn't always this way.
A victim of horrific bullying when she was a teenager, Nat will do anything to keep distance between the girl she was before and the woman she is now.
But when her best friend is murdered and people begin to point their finger at her, Nat's new life quickly unravels.
To Nat, it's no surprise the crime happened at the same time as the return of her biggest tormentor, Chrissy Summers. A woman with a violent streak who destroyed lives when she was younger and isn't afraid to do so again.
Face to face with the past she so firmly keeps behind her, Nat's sanity wavers as her determination to reveal Chrissy as the monster she knows her as rises to dangerous levels.
The question is, can Nat prove Chrissy is a killer, or will Chrissy get to Nat and her family before she has the chance?
You can't outrun the past…
Available to buy here
Connect with Jess Kitching
Being autistic in the 1980s was a remarkably different prospect to growing up amidst today's enlightened neurodiverse tribes.
Aged just 12, Mickey Mayhew was permanently excluded from school. Now, some 40-odd years later, he is both an author and a researcher, highlighting in the latter role the plight of a group still often marginalised and misunderstood by the mainstream. Along the way, he picked up five degrees, several book-publishing deals and a handful of accolades from the burgeoning autistic community. Before all of that, however, his years of permanent expulsion were played out against the nightlife of Thatcher's London, where he encountered some of the best – and the worst – that the city's unsanitised, pre-politically correct underbelly had to offer.
Available to buy here
Connect with Mickey Mayhew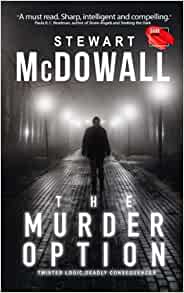 An unresolved murder. A hidden agenda revealed. A frantic search for the truth.
Valerie Baxter is desperate to catch her husband's killer. She's sure she knows the culprit, but faces a police force with something to hide.
She hires McQueen, a Forensic Psychologist turned Private Investigator, whose enquiry leads him down an unexpected path. But is Valerie truly ready for what McQueen might uncover?
And will McQueen manage to conquer his own darkest fears to unearth the shocking truth?
Available to buy here
Connect with Stewart McDowall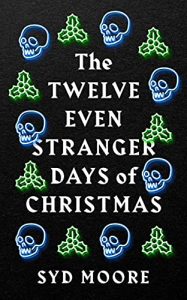 From the twice CWA Dagger shortlisted author of The Twelve Strange Days Of Christmas come even more stories to transport you to the macabre world of inexplicable phenomena.
As the dark winter nights get longer, prepare to lose yourself in the world of the strange. With a tale for each day of Christmas and a rather unlucky 13th, Christmas is not the only spirit in these pages. 'Tis the season for sacrificial feasts, cultish communities and a train with a rather final destination. So wrap up warm and let yourself get lost in the world of the strange, the scary and the supernatural…
Available to buy here
Connect with Syd Moore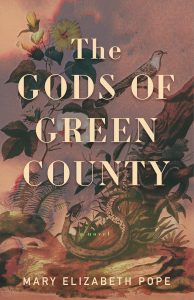 Coralee Harper struggles for justice for her dead brother and her own sanity in Depression-era rural Arkansas.
In 1926 in rural Green County, Arkansas, where cotton and poverty reign, young Coralee Harper hopes for a family and a place in her community, but when her brother Buddy is killed by a powerful sheriff, she can't recover from his death, or the injustice of his loss. When she begins to spot her dead brother around town, she wonders―is she clairvoyant, mistaken, or losing her mind?
What Coralee can't fathom is that there are forces at work to threaten her and the very fabric of the town: Leroy Harrison, a newly minted, ambitious lawyer, who makes a horrible mistake, landing him a judgeship and a guilty conscience for life; an evangelical preacher and his flock of snake-handling parishioners; the women of the town, who, along with Coralee's own mother, make up their own kind of jury for Coralee's behavior; Sheriff Wiley Slocum, who rules the entire field, harboring dark secrets of his own; and finally, Coralee's husband, Earl, who tries to balance his work at the cotton gin with his fight for family and Coralee's life.
When Coralee ends up in a sanity hearing before Judge Leroy Harrison, the judge must decide both Coralee's fate and his own. The chain of events following his decision draws him more deeply into the sheriff's far-reaching sphere of influence, and reveals the destructive nature of power; even―and especially―his own.
Available to buy here
Connect with Mary Elizabeth Pope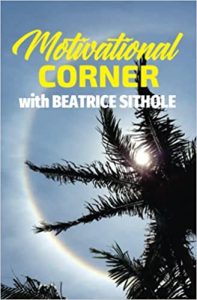 A life skills coaching/motivational book covering a wide range of topics relevant to all ages.
Beatrice Sithole is a published author and motivational speaker/life skills coach. She is the founder of Power of Touch (PoT) aka Senior Citizens Haven, and the founder of The Association of Senior Citizens Organisations (ASCO). She is a liaison person of Pass It On Network in Southern Africa. Beatrice sits on various Boards, and has a strong Christian background.
Philippians 3 vs 12 – 14:  Not that I have already obtained all this, or have already been made perfect, but I press on to take hold of that for which Jesus Christ took hold of me. Brothers, I do not consider myself yet to have taken hold of it. But one thing I do: Forgetting what is behind and straining toward what is ahead. I press on toward the goal to win the prize for which God has called me heavenward in Christ Jesus.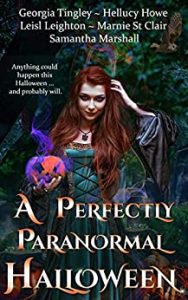 Who will get their happy ever after the night the veil to the Otherworld thins?
The second offering in the A Perfectly Paranormal Anthology series by new and award-winning Australian authors, features continuing and standalone stories that will give you goosebumps of the romantic kind; sure to fill all your Halloween desires.
Available to buy here
Connect with Georgia Tingley

Christmas. A time for family, friends – and rekindling old flames…
When Laurel returns to the village of Middledip, she's looking for a quiet life. Adjusting to her recent divorce, she's ready to spend some time getting back on her feet amidst the glorious snow-dusted countryside.
Yet, life in Middledip is far from straightforward. Coming to the aid of her sister, Rea, as she navigates her own troubles, Laurel barely has a moment to think about where her own life is going.
However, time stands still when she sees her old flame, Grady Cassidy – and it's soon as if they've never been apart. But through her happiness, Laurel remembers why she left the village all those years ago, as she recalls a dark night and Grady's once-wayward brother, Mac…
Can Laurel learn to forgive and forget? Or will her chances of Christmas under the mistletoe with Grady remain a dream?
An enchanting, festive read, perfect for fans of Sarah Morgan and Carole Matthews.
Remember, if you're an author and you'd like to see your book in our Saturday Spotlight, email: pentoprint@lbbd.gov.uk and send us the details of your new novel.

Further Links
For details of Penguin RandomHouse new releases, visit their website here.
For details of Hachette new releases, visit their website here.
For details of HarperCollins new releases, visit their website here.
For details of PanMacmillan new releases, visit their website here.
For details of Simon & Schuster new releases, visit their website here.
Disclaimer: Amazon links are given for ease but please remember there are a number of other online retailers operating, including hive (which helps to support independent book shops), Kobo, Apple Books, Google Play and Nook as well as online stores for bookstores such as Waterstones, Barnes & Noble and WHSmiths. 
We want to help connect authors and readers, so our Saturday Spotlight page showcases some of the exciting new reads available each month.