Saturday Spotlight: New Book Releases September 2022
By Claire Buss, Deputy Editor, Write On! 
At Write On! and Pen to Print, we want to help connect authors and readers, playwrights and audiences, so we've created a Spotlight page on the last Saturday of the month, showcasing some of the exciting new reads and plays available. The curated list is based on books and plays that you send us, so if you're an author or a playwright and you'd like your book or play in the spotlight, reach out to us at pentoprint@lbbd.gov.uk. Whether you're an indie author, with a small press or mainstream publisher, established or brand new playwright, we'd love to hear from you and shine a light on your new work.
Write On! offers other opportunities for writers as well. If you'd like us to feature an extract from your book or a short story, please send the extract, book cover and blurb to pentoprint@lbbd.gov.uk with the subject: Write On! Showcase (ensuring you have your publisher's permission, of course).
Pen to Print are also looking for short videos from people reading a passage from their favourite book, or authors reading extracts from their own books. These videos will be featured on the Pen to Print YouTube channel and across our social media. Please send in your videos or links to pentoprint@lbbd.gov.uk with the subject: Video Stories.
*****
Commonwealth Poetry Podcast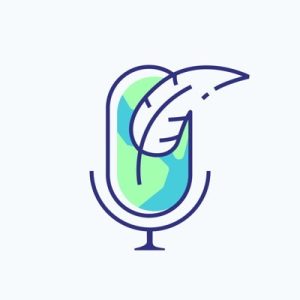 Join Gyles and Aphra Brandreth as they celebrate poetry and the Commonwealth with people from across the Commonwealth.
In each episode the podcast visits a different Commonwealth country. And when they get there they're going to talk about poetry with someone from that country who cares about poetry, knows about poetry, often writes their own poetry. And then they are going to share with the podcast two or three of their favourite poems.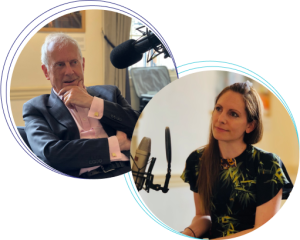 The Commonwealth is a voluntary association of 54 independent and equal countries. It is home to 2.5 billion people, and includes countries large and small.
Find and listen to the podcast on iTunes, Spotify or your favourite podcast provider. Connect with the podcast on Twitter @cwpoetrypodcast and Instagram @cwpoetrypodcast. Visit the website to find out more: commonwealthpoetrypodcast.co.uk
*****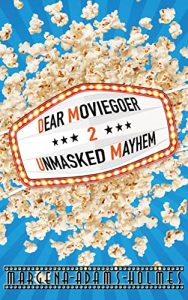 Your ticket awaits you!
Dear Moviegoer 2: Unmasked Mayhem is another behind-the-scenes look at the bizarre goings-on at the movie theatre. You'll be guided through the mayhem of teens sneaking into R-rated shows, guests ready to fight the manager, and front-row hook-ups as more unruly guests are unmasked. Many more Insider Tips to make the most of your movie-going experience, and stories to keep you entertained while wondering, "What were they thinking?"
You won't have to fight over an armrest or take out a loan for snacks as you sit back and read these tales of moviegoers gone wrong!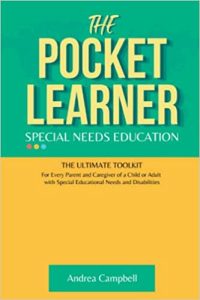 The Pocket Learner is an educational system that the author initially developed to help her child with special educational needs. The system became an international multi-award-winning innovation and has been extended to families across the globe to help their children build vocabulary, learn to read, and count.
The author realised that several factors needed to be in place for her child to thrive in contemporary society. First, she had to learn the hard way, battling every step of the way to access resources, therapies and care support for her child. In addition, she had to find ways to engage her child in the home. This led her to develop the Special Education Advancement Toolkit – an inspirational, educational model and guide for parents of children struggling in their early years or who have been diagnosed with special educational needs. It incorporates The Pocket Learner as the main resource in the toolkit.
The structure is built on six principles represented by the acronyms: HOPE, FAITH, GENTLE(ness), JOY, LOVE and PEACE. The framework revolves around the child, the star, fruit of the womb endowed with innate abilities and gifts.
The toolkit covers the range of roles, responsibilities and activities that families and other relevant parties must implement. The framework advocates early and consistent intervention by the relevant parties and promotes collaboration among a range of services and the child's family. This joined-up strategy is an aspiration that, if achieved, yields optimum results for your special child.
Available to buy here
Connect with Andrea Campbell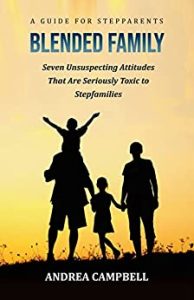 Stepparenting isn't the easiest job, but it can be most rewarding if you get it right.
If you are a stepparent, you may know how challenging a role it can be. It takes more than the will to make it work. Stepparents must apply a range of skills to keep their families together, and they have to be prepared to be flexible in the process.
This guide for stepfamilies outlines seven key factors that are often overlooked but have an adverse effect on stepfamilies. They are neatly arranged in the acronym BLUNDER, which is precisely what stepparents do when they fail to address or ignore the cited factors. Contemporary society is overrun with demands on parents who have to juggle a range of roles. But, if you pay attention to the elements outlined, the difference will be noticeable as you navigate this challenging but potentially enriching role.
And even if you think you've tried everything, consider these factors. You'll be surprised to find how these simple changes can make an impactful difference.
Available to buy here
Connect with Andrea Campbell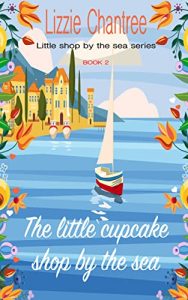 A seaside escape filled with new beginnings and magical settings. Will moving to a sun-kissed coast lead Fern to love? 
When a broken relationship takes Fern on a journey to find out more about her family, it's a chance to put heartache behind her. She quickly falls in love with a beautiful cove and adjoining shops which awaken her dream of a cupcake and cocktail café by the sea, but an emotional revelation and a handsome but grumpy new tenant make her question her past decisions.
Genie is excited about the new café and the arrival of Fern, but is trying to balance the demands of a famous boyfriend and her unpredictable family.
Jessie wakes up one day to find he has a new landlady for his surf shop, which makes him furious. But the more time he spends with Fern, it's clear that they have a connection that neither of them can deny.
Can Fern find the courage to tell both Jessie and Genie about her past? And, if she does, will she get the lasting love she's been dreaming of?
Available to buy here
Connect with Lizzie Chantree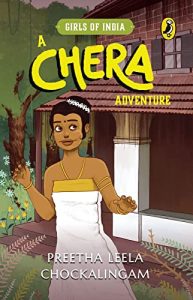 Curious and spirited, Sharadha loves living life in her ancestral tharavadu.
The grand ol' house, Vishwasam, is right in the heart of her beloved Marayur, in the Chera kingdom. The house is also the centre of activities as Devaki Amma, her grandmother, is a healer for the King, no less. Life is good in the sleepy village.
But her inquisitiveness takes Sharadha on an unintended adventure. Trying to investigate a secret, she chances upon a mysterious trader and ends up in the bustling city of Mahodayapuram. And it's not just any city, but the busy multicultural melting pot of the Cheraman Perumal Empire.
As she traverses the metropolis, Sharadha gets pulled into the magical colours, languages, religions and vibrancy of the city. She now realises how complex the Capital is from her small village life: full of intrigue and political scandals. But as a sudden war with the ambitious and powerful Chola Dynasty looms on the horizon, Sharadha pines to get back to her old quiet life in Marayur. Will she ever be able to see her beloved Vishwasam again?
Can she use the wisdom taught by her grandmother to save the others and herself?
Peek into an account of what life was like during the final years of the Chera Dynasty of the 11th century Kerala.
Available to buy here
Connect with Preetha Leela Chockalingam
When the ghosts of two young children start to haunt a local school, trainee ghost hunters Eve, Clovis and Tom are invited to help investigate the case.
But before long, they realise there's more to this haunting than they first thought. Could it be that the ghost children are victims of Jack the Ripper?
And is the evil Ripper of Whitechapel about to unleash a new campaign of terror from beyond the grave?
Available to buy here
Connect with Yvette Fielding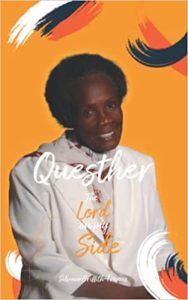 Questher, is the remarkable true story chronicling one woman's journey from a carefree child in Barbados, forced to leave school at the age of eight.
It follows her journey to the United Kingdom and her life through motherhood and wifehood, to giving her heart to God and experiencing miracles she could never have imagined.
Today, this innocent little girl is the mother of seven, grandmother of nine and great-grandmother of two. Questher, who for many years described herself as 'The girl with her feet in bags,' has set aside any fear of vulnerability and shared her story to showcase the amazing transformation that can take place in your life when the Lord is on your side.
Available to buy here
Connect with Silvano Griffith-Francis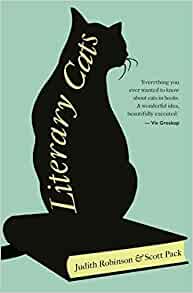 'Everything you ever wanted to know about cats in books. A wonderful idea, beautifully executed.' Viv Groskop.
Cats have provided the inspiration for an incredible range of fiction, memoir and poetry, from ancient myths and fables to much-loved children's books, and from classic tales to contemporary novels. Featuring such famous feline characters as Puss In Boots, Tom Kitten, Pangur Bán, the Cheshire Cat, Macavity, Pluto and Bob the street cat, this light-hearted book is a whirlwind journey through the history of literary cats, uncovering their domestication, early cultural beginnings and religious associations, exploring their roles in different literary genres and revealing some real-life authors' cats: including those belonging to Edgar Allen Poe, Ernest Hemingway, Patricia Highsmith and Muriel Spark. A section on cats in world literature introduces narrator cats and cat companions from Japan, Eastern Europe, France, Greece, Germany and Finland, demonstrating their enduring worldwide appeal.
A must for all cat-lovers, this book celebrates the inspirational connections between our favourite feline friends and the literary imagination.
Available to buy here . (See the feature and extract on yesterday's Friday Features.)
Connect with Judith Robinson and Scott Pack

This is the story of the real bodyguard, Lee Sansum, ex-Royal Military Policeman, martial arts champion, and expert in close protection.
Part of Mohamed and Dodi Al-Fayed's protection team, Lee had to guard the most famous woman in the world, Princess Diana. He formed a close bond with Diana and the young princes, particularly Harry, and it was only by a stroke of luck that he was not in the car the night Diana died. That night proved to be the turning point in his own life.
Over the course of his career, Lee has worked with the rich and famous, such as Hollywood stars Tom & Nicole and Pele and Sylvester Stallone. He gives a candid account of what it's like to work in a job where lives are literally at stake.
Growing up in a tough part of Greater Manchester, Lee learnt the hard way that to survive you need to stand up to bullies and be harder than your opponent. A career in the Royal Military Police took him to the 'Bandit Country' of South Armagh, where he pulled an AWOL squaddie out of a honey trap moments before an IRA active service unit arrived to kill him. He worked undercover in Northern Ireland and joined the SIB, the Army's own internal affairs unit, before entering the world of private security, operating in the world's hotspots, such as Libya and the breakaway state of Somaliland.
Lee's story is one of quiet strength, of how reading a situation is invaluable to getting out of trouble. It is one of achieving personal goals and overcoming trauma through the help of his wife, Kate, and through his love of martial arts. It is also a fitting tribute to one of the outstanding figures of our age.
Available to buy here
Connect with Lee Sansum and Howard Linskey
A childhood tragedy followed her into adult life. Will she ever claim real happiness again?
Kind and generous, 27-year-old Orchid Paige will never forget that day. Living as best she can after witnessing her parents' fatal accident, the beauty industry marketer yearns to win a promotion to China to connect to her mom's ancestry. But with competition fierce, she despairs she'll never make the grade… until she meets an encouraging man who makes her feel safe despite her usual distrust.
After Orchid convinces the handsome entrepreneur to let her gain experience at his nonprofit project, she's determined to keep their relationship professional and ignore their powerful attraction. But when working on his military ad campaign for veterans triggers her own unresolved PTSD, she fears her confident mentor may be too good to be true, even if she could trust him with her heart.
Can she conquer her vulnerabilities before she loses her chance at forever?
Remember, if you're an author and you'd like to see your book in our Saturday Spotlight, email: pentoprint@lbbd.gov.uk and send us the details of your new novel.

Further Links
For details of Penguin RandomHouse new releases, visit their website here.
For details of Hachette new releases, visit their website here.
For details of HarperCollins new releases, visit their website here.
For details of PanMacmillan new releases, visit their website here.
For details of Simon & Schuster new releases, visit their website here.
Disclaimer: Amazon links are given for ease but please remember there are a number of other online retailers operating, including hive (which helps to support independent book shops), Kobo, Apple Books, Google Play and Nook as well as online stores for bookstores such as Waterstones, Barnes & Noble and WHSmiths. 
We want to help connect authors and readers, so our Saturday Spotlight page showcases some of the exciting new reads available each month.