Saturday Spotlight: New Book Releases September
By Claire Buss, Deputy Editor, Write On! 
At Write On! and Pen to Print, we want to help connect authors and readers, so we've created a Spotlight page every Saturday, showcasing some of the exciting new reads available. The list has been curated by Lisa Roullier and myself, based on books that you send us, so if you're an author and you'd like your book in the spotlight, reach out to Lisa at pentoprint@lbbd.gov.uk. Whether you're an indie author, with a small press or mainstream publisher, we'd love to hear from you and shine a light on your new novel.
Write On! offers other opportunities for writers as well. If you'd like us to feature an extract from your book or a short story, please send the extract, book cover and blurb to pentoprint@lbbd.gov.uk with the subject: Write On! Showcase (ensuring you have your publisher's permission, of course).
Pen to Print are also looking for short videos from people reading a passage from their favourite book, or authors reading extracts from their own books. These videos will be featured on the Pen to Print YouTube channel and across our social media. Please send in your videos or links to pentoprint@lbbd.gov.uk with the subject: Video Stories.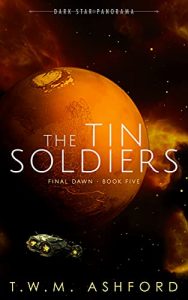 Clockwork soldiers are on the march, and time is running out.
Jack Bishop has been in self-imposed exile ever since the failed colonisation of New Eden. But when galactic chaos threatens the automata's chances of ever being treated like equals, Jack has no choice but to follow the crew of the Adeona back into danger again.
A decommissioned factory is mass-producing mechanical soldiers, and nobody knows why. Rogan and Tuner are sent to check. But what starts as a routine inspection soon evolves into a murderous conspiracy that threatens to fracture the Ministerium forever.
Jack wanted to hide from the galaxy. Now his crew's the only one that can keep it from tearing itself apart.

Are YOU a Caregiver who notoriously lets yourself go while taking care of your loved one?
Eighteen years ago, Meriam Boldewijn burned out while taking care of her husband. Besides caregiving, she worked full-time and was also the cook, cleaner, driver, and more. Her husband was a diabetic, on dialysis, and had kidney-pancreas transplant surgery. When she finally came out of that rollercoaster, her brother had a stroke and was partially paralysed. Today, she enjoys her life in peace and harmony while taking care of her loved ones.
Caregiving is challenging, both mentally and physically. Most of the time, your mind and body are not in balance. Struggling with prioritising yourself, guilt, fear and exhaustion are just a few examples of the issues caregivers have to deal with.
Being a caregiver requires a lot of strength, courage and patience, mainly because you are not obligated to do it. However, you are doing it every day, because of the love towards your loved one.
Still, love isn't enough to 'recharge your battery' overnight – YOU NEED TO TAKE PROPER CARE OF YOURSELF before you can take the best care of someone else.
With Caregiver 2.0: From Burnout To Powerhouse, caregiver advocate Meriam shares her transformational journey, extensive knowledge, and invaluable advice when it comes to possibilities, opportunities, asking for help, time-management, self-care, and much more! This book is a must-read for both caregivers and non-caregivers. Caregiver burnout is rarely discussed and it's time the world knows what caregivers go through.
Making yourself a top priority by listening to the whispers from within is not a sign of egoism. Revitalising your energy can extend your own quality of life, so you can breathe better, and finally help others from a place of personal emotional prosperity.
Everyone is worthy of a wonderful life. Are you ready to claim ownership of your wellbeing?
Available to buy here
Connect with Meriam Boldewijn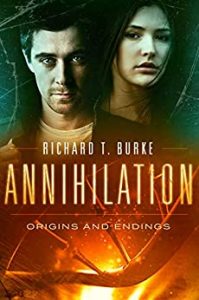 Against all odds, Antimone Lessing has twice escaped from those who want to understand how she survived the deadly Orestes virus. But the greatest threat to her life still lies ahead.
The world knows the pandemic originated in a British laboratory. Keen to enhance the country's damaged reputation, the Prime Minister sets up an international research effort to rid the planet of the disease once and for all.
But not everybody is working towards the same goal.
As past and present collide, Antimone once again finds herself sucked into a conspiracy that could spell the end of the human race.
Available to buy here
Connect with Richard T Burke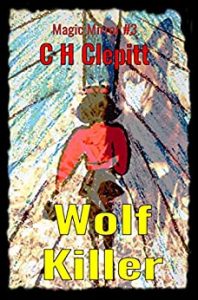 FBI Agent Clara Hunter might not be girlfriend material, but as Red soon discovers, if you have a serial killer on your heels she is just the woman you want in your life!
"Honey, it's the '80s. You need to find yourself a woman who can hold your hand in public, not one who calls you her 'friend' and keeps you away from her boss. You don't need that kinda heartache. You think it'll be OK, but it won't, trust me. It starts to eat away at you."
Available to buy here
Connect with CH Clepitt
You are not alone.
If you are the parent, caregiver or responsible adult for a child who has been given a diagnosis of ADHD, you may have many questions and concerns.
The ADHD Support Handbook provides a wealth of guidance and resources to help you find answers and support, and the 'Six Pillars' of the Active Personal Development process will help you to help your child thrive. Jean Gibson also offers an insight into her own journey of supporting people with ADHD and their carers.
Learn how to:
Listen and connect with your child to empathise and understand their specific needs
Access research and find out what you really need to know to get the right support for your child
Keep going when you feel like giving up
Get help when you need it and realise that you are not alone
Find acceptance and move forwards with love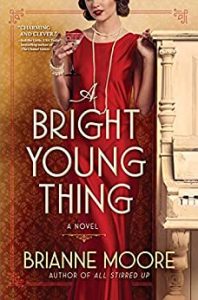 In early 1930s England, a young firebrand finds herself on a fraught and dangerous road to independence.
Astra Davies defies all the conventions. Clever, witty and determined, she smokes, drinks, plays a mean piano and gallivants around London with her beloved Cavalier King Charles Spaniel. But Astra finds herself in a tight spot when her parents die suddenly, leaving her with a raft of debts. With few marketable skills and a closet full of family secrets, Astra has two choices: find a rich husband or make her own way.
A fiercely driven woman like Astra is not about to cast her lot in with a man, especially out of desperation. And since the only man she fancies – Jeremy Harris, the Earl of Dunreaven – is as hard up as she is, her way forward is clear. But the path to independence is a bumpy one, fraught with hazards and heartbreaking choices. A blackmailing socialite threatens to derail Astra's reputation. A brainless business partner just might drive her even further into debt. And a series of bruising scandals dog her every step of the way.
From the bustle of London to the country estates of the aristocracy, Astra embarks on a journey that tests her brains, wit and mettle as never before. But, one way or another, Astra Davies is dead set on proving she's no ordinary 'Bright Young Thing'.
Available to buy here
Connect with Brianne Moore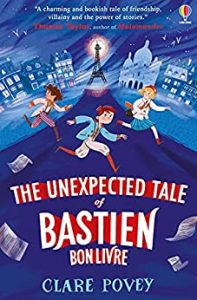 The open door felt like an invitation, or a trap. Bastien wasn't sure which, but with no other choice, he stepped inside…and hoped he'd make it out again alive.
Bastien Bonlivre is a boy with a big imagination, determined to finish the story his parents started, left to him in a red notebook.
On the other side of Paris, bestselling author Olivier Odieux is struggling to complete his latest novel. Along with his villainous brothers, he is masterminding his greatest plot yet, one that will spread fear throughout the city and beyond.
What connects these two stories is a dangerous secret, a hidden mystery and an unexpected race across Paris for the truth. Can Bastien and his friends Alice, Theo and Sami be brave enough to stop Olivier stealing the ending they deserve?
A classic adventure story about friendship, hope, bravery and the power of imagination.
Available to buy here
Connect with Clare Povey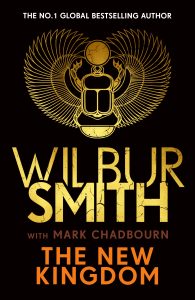 In the heart of Egypt Under the watchful eye of the gods A new power is rising In the city of Lahun, Hui lives an enchanted life. The favoured son of a doting father, and ruler-in-waiting of the great city, his fate is set. But behind the beautiful façades a sinister evil is plotting. Craving power and embittered by jealousy, Hui's stepmother, the great sorceress Isetnofret, and Hui's own brother Qen, orchestrate the downfall of Hui's father, condemning Hui and seizing power in the city.
Cast out and alone, Hui finds himself a captive of a skilled and powerful army of outlaws, the Hyksos. Determined to seek vengeance for the death of his father and rescue his sister, Ipwet, Hui swears his allegiance to these enemies of Egypt. Through them he learns the art of war, learning how to fight and becoming an envied charioteer.
But soon Hui finds himself in an even greater battle – one for the very heart of Egypt itself. As the pieces fall into place and the Gods themselves join the fray, Hui finds himself fighting alongside the Egyptian General Tanus and renowned Mage, Taita. Now Hui must choose his path – will he be a hero in the old world, or a master in a new kingdom?
Available to buy here
Connect with Wilbur Smith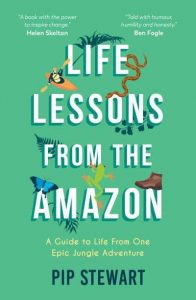 Fuelled by a zest for life and the desire to explore the world around her, Pip Stewart took on a world-first challenge: following Guyana's Essequibo River from source to sea.
With the help of guides from the Waî Waî indigenous community, Pip and her teammates journeyed through the rainforest, facing peril every day as they kayaked rapids, traversed waterfalls and hacked their way through the mountainous jungle of the Guiana Shield, before finally reaching the Atlantic Ocean.
Survival skills and a flesh-eating parasite weren't the only things Pip took home from the rainforest. From contending with snakes to learning about the value of community, forgiveness and self-belief, in Life Lessons from the Amazon Pip shares many pearls of wisdom that we can all apply to our own lives. Her hard-won insights invite us to embrace the wildness within ourselves and live more every day.
Available to buy here
Connect with Pip Stewart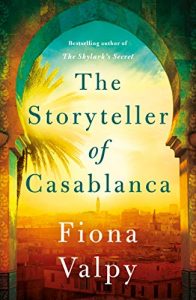 In this evocative tale from the bestselling author of The Dressmaker's Gift, a strange new city offers a young girl hope. Can it also offer a lost soul a second chance?
Morocco, 1941. With France having fallen to Nazi occupation, 12-year-old Josie has fled with her family to Casablanca, where they await safe passage to America. Life here is as intense as the sun: every sight, smell and sound overwhelming to the senses in a city filled with extraordinary characters. It's a world away from the trouble back home, and Josie loves it.
Seventy years later, another new arrival in the intoxicating port city, Zoe, is struggling: with her marriage, her baby daughter and her new life as an expat in an unfamiliar place. But when she discovers a small wooden box and a diary from the 1940s beneath the floorboards of her daughter's bedroom, Zoe enters the inner world of young Josie, who once looked out on the same view of the Atlantic Ocean, but who knew a very different Casablanca.
It's not long before Zoe begins to see her adopted city through Josie's eyes. But can a new perspective help her turn tragedy into hope, and find the comfort she needs to heal her broken heart?
Available to buy here
Connect with Fiona Valpy
Remember, if you're an author and you'd like to see your book in our Saturday Spotlight, email: pentoprint@lbbd.gov.uk and send us the details of your new novel.

Further Links
For details of Penguin RandomHouse new releases, visit their website here.
For details of Hachette new releases, visit their website here.
For details of HarperCollins new releases, visit their website here.
For details of PanMacmillan new releases, visit their website here.
For details of Simon & Schuster new releases, visit their website here.
Disclaimer: Amazon links are given for ease but please remember there are a number of other online retailers operating, including hive (which helps to support independent book shops), Kobo, Apple Books, Google Play and Nook as well as online stores for bookstores such as Waterstones, Barnes & Noble and WHSmiths. 
We want to help connect authors and readers, so our Saturday Spotlight page showcases some of the exciting new reads available each month.