Showcase: Welcome To Destination + Saying Farewell + American Cement + The Azure Allure + Nature Strikes Back
By Haley Pittman
As the seasons change before us, we're called to listen in both internally and externally. The transcending pieces of work I've selected for this showcase emphasise not only the voices we hear but also the voices inside of us. From varying perspectives, these pieces invite their observers to open their ears, eyes and minds and listen.
I'd like to start the showcase by introducing a piece of flash fiction written by Hongwei Bao.
Welcome To Destination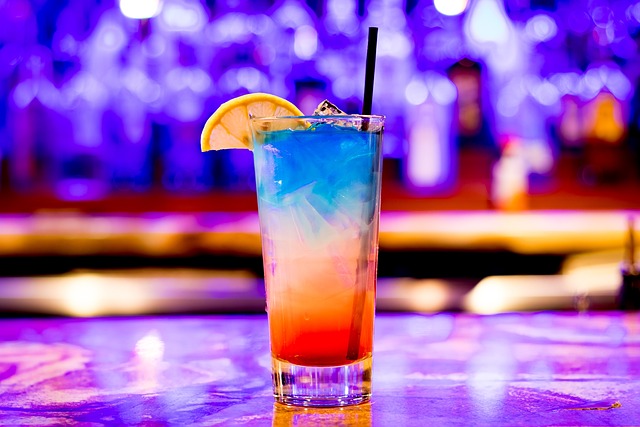 "You'll have to come in, darling." Josh grabbed my hand and dragged me through the door. Above the door were brightly-lit signs in capital letters: DESTINATION. The lights were flickering, and each letter was screaming out mystery and allure. The beefy guy in a leather jacket standing at the door took a quick glance at us and waved us past.
As soon I walked in, a loud, repetitive and thumping noise hit me. Unconsciously I raised both hands to cover my ears. Underneath the rhythmic and metallic beats emerged a vague tune. "This is house music," Josh shouted into my ear as I removed my hands from the ears. "They've got the best DJ in town!"
By now, my eyes had become more used to the dark environment. It was a large room with plenty of empty space in the middle. A few people were dancing on the floor, twisting their bodies into various shapes, self-absorbed and oblivious to the world around them. All the dancers were men dressed in tight T-shirts and skimpy jeans, competing on the display of gym-toned bodies and pumped muscles. Colourful lights swept rapidly across the room, adding a dream-like atmosphere to the space. Near the walls were tables and chairs, with silhouettes of people dotted here and there. A few small groups had gathered around some of the tables, drinking and shouting into each other's ears. A couple of loners were sitting in the corner, observing with an out-of-the-place aloofness.
A feeling of intoxication was brewing. The air was warm and stuffy, drenched with a mixture of cologne, alcohol and sweat. Following Josh, I drifted across the half-empty dance floor, trying to move my legs to match the music beats. My body felt lighter and my feet faster, as if I was paddling in a swimming pool.
"We're still early and the party hasn't started yet," Josh shouted again, pointing to a brightly-lit bar in front of us. "Would you like to have something to drink?"
My eyes followed his hand. A young man dressed in a white shirt and a black vest was standing there, busy making cocktails, surrounded by colourful bottles and sparkling glasses, his handsome face radiant. An inconspicuous smile appeared as he noticed us approaching. With a friendly greeting, he placed two alcohol lists before us.
My mind went blank; the long list of strange alcohol names were like a foreign language and the prices seemed exorbitant. I looked up, helplessly catching Josh's eyes. He grinned, putting a hand on my shoulder. "You'll soon learn all this, darling. Welcome to Destination!"
© Hongwei Bao, 2022
*****
Shifting to a more intrapersonal theme, the next piece I'd like to present is poetry sent in by Jess Webb.
Saying Farewell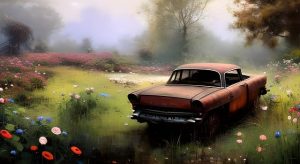 Rust is making its way throughout your body,
Spreading like cancer, you glowing like a christmas tree.
Your skin is scratched and battered,
Battle scars, as we like to call them.
Of all your close run-ins with death.
But your eyes still have the warm glow they always did,
However, I can tell that you're tired.
You're not as fast, no matter how much you try,
Your voice is now a hearse growl,
From the once young and beautiful song.
You've seen me laugh, you've seen me cry.
I've cared for you well, and we've had the best time.
But now we're at the end of the road,
And I'm saying farewell to my first car.
© Jess Webb, 2023
Connect with Jess on Instagram: @jesswebb.x
Note from the author: "My writing specialises primarily on poetry, and in particular family and life issues, as I feel people can relate to certain topics more than others."
*****
The next piece I'd like to share is also a poem. The Azure Allure by Faiza Khatun is synesthetic in nature, allowing readers to 'hear in colour'.
The Azure Allure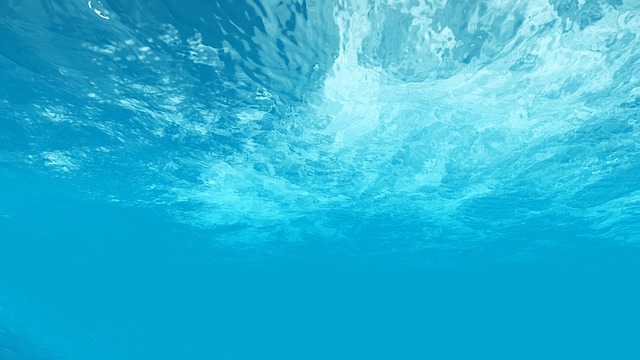 Vacant ripples hollow out into a softening gait.
This water inside me swims at leisure with no destination in sight.
A vagabond throughout this bruised body, explode within the veins on my wrist.
I see blue everywhere on this shallow ship.
Caressing me from below, small strokes pull me along the way.
The sky dawns from above, capturing feather winged birds as its prey.
It colors into a Lapis Lazuli, swallowing everything in its wake.
Insomniac stares glaze over till only a haunting hue remains.
Cold fingers, frostbite on my toes.
Reach our tongues out, smatters of ice blue the tip of your nose.
A crystal kiss. Eyelids scattered in lines of blue ink.
Cobalt breaths escape cracked lips…
It hurts but it feels like a home.
We are the Azure that sinks alongside the fallen icicle,
welcoming you into the untold.
© Faiza Khatun, 2023
Connect with Fazia on Instagram: @s.fk__
Note from the author: The Azure Allure is a descriptive and metaphorically scenic illustration of the colour blue and how shades of it are depicted from my point of view.
*****
In some instances, our voices are so significant they can break the bounds of distance. The next piece is a work of flash fiction from young American author Katelyn Bowers.
American Cement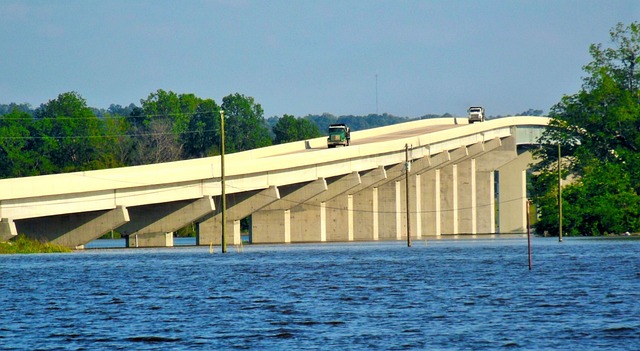 I always used to shut my eyes when I crossed a bridge. I remember crossing the Mississippi, and it was the longest bridge I'd ever been on. There was nothing but the thud of tires running over support beams barely concealed beneath asphalt. I should have been too young to remember, but I do. Even when I had my eyes shut back then, I still remember the white and green of my church dress. I remember my brother colouring in his sketchbook with crayons, and how beautiful his freeform art was. All I'd done with crayons was accidentally melt them in the console of the driver's side back seat. I remembered the smooth wax under my fingers. Poor four-year-old me. With my eyes squeezed shut, I was clutching the door for my life as we crossed from one side to the other, listening to my brother's crayon scribbles and the sound of support beams.
I had several nightmares about water as a child, but that was only part of the fear. My panic rested on the idea that the man-made bridge we put literal tons of trust on could give way at any moment. There is little anyone can do to stop those. Even back then, I knew what a disaster was.
Hearing real-life stories of that happening only solidified my fears. I remember my grandmother telling my mother a story of a bridge up the street crumbling while a car was driving over it. One lone car. It was some years back, but I vividly pictured the little maroon sedan we'd driven hours over countless bridges just to get to her house. I pictured driving at night — as we often did — and reaching a bridge to find nothing but a jagged gap looking out over water. I would picture the lights on the edge of the water. Surely, they had noticed the bridge was out?
I began to watch the lights on the other side of the water at night. The lights that signified life outside of the four lanes of red and white that took the risk with us. The lights that showed me if my worst fears were realised, someone would see the trouble. They made me feel not all would be lost, even if I was.
Though I still find myself uneasily watching the other side for lights, in comparison to being in an airplane, or failing out of college, bridges have become a minuscule worry.  Too much trust is laid with American cement. Even if it's never crumbled on me before, I'll just close my eyes and wait a while.
© Katelyn Bowers, 2023
Connect with Katelyn on Instagram: @katelynmich_bowers
Note from the author: American Cement is a short memoir about how my childhood fear of bridges has expanded as I've become older.
*****
Our final piece brings us out of the shell. Moving from our internal voices and into nature, I'd like to share a poem by Priyanka Nawathe.
Nature Strikes Back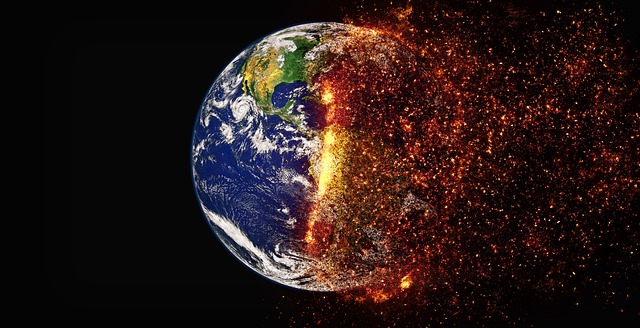 Snow caps melting,
Bushes burning,
Tsunamis rising,
The world is drowning.
Why do you refuse
The chills and sweats you induce
From the comforts of your home?
As Nature bellows,
"I'll bring you down,
If you keep cutting my greens.
Soon you'll be suffering."
As carbon footprint prowls,
A human growls,
"Let me enjoy my ride,
I only got one life."
Foolish man
Refusing the big bang,
Shutting his eyes
As Nature dies.
Life will bloom
If you nurture the trees,
flora and fauna.
Else it'll be just gloom
Without any breeze,
The world will become your sauna
Or a globe in which you freeze.
© Priyanka Nawathe, 2023
*****
If you'd like to see your writing appear in the Write On! Showcase, please submit your short stories, poetry or novel extracts to: pentoprint.org/get-involved/submit-to-write-on/
Get your digital copy of Write On! Issue 16 here, or pick up a copy in local libraries and other venues. You can also find previous editions on our magazines page here.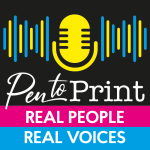 Hear extracts from Showcase in our podcast. Write On! Audio. Find us on all major podcast platforms, including Apple and Google Podcasts and Spotify. Type Pen to Print into your browser and look for our logo, or find us on Anchor FM.
*****
If you or someone you know has been affected by issues covered in our pages, please see the relevant link below for ​information, advice and support​: